What does additional option Change products quantity to 100 on Target Store mean?
It sometimes happens that products, which are out of stock don't display on front end of Target store after migration. In order to avoid such situation Cart2Cart offers a possibility to change quantity of products which are zero or less on Source store to 100 items on Target store.
As an example, we've performed a OpenCart to Magento migration using this option. As you can see, the product on OpenCart was "Out of Stock".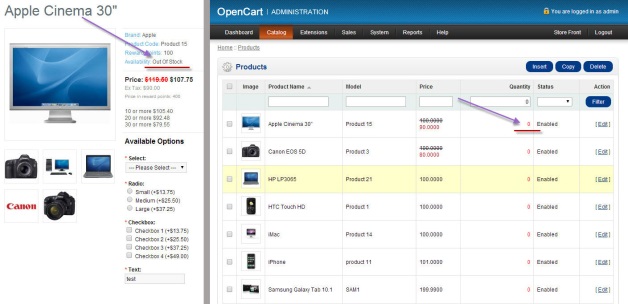 Here you can see the same product after migration "In Stock" with quantity 100.