How can I restart my insured migration?
If you face some troubles after migration, there is a possibility to restart your insured migration in a pair of clicks. Just follow the steps below.
1. Log in to your Cart2Cart account and go to My Migrations List.
2. Choose the transfer that you wish to run again.
3. Press Restart Migration button.

4. Then, read the warnings, fill in the box and press the green button to restart existing migration.
Please Note: You can only restart your migration with "Delete current data from the Target Store before the migration" option enabled. This action is irreversible, so it is highly recommended to make a backup before switch.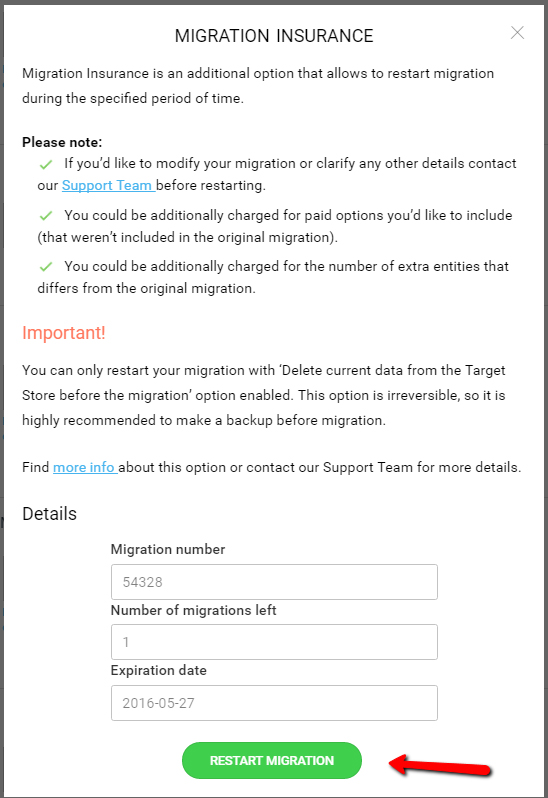 If there are still some questions, please, do not hesitate to contact our Support Team for help.