How to create customer groups?
Cart2Cart provides a possibility to map your customer groups from Source cart with those that will be displayed on Target cart. Pay attention, that Customer Groups need to be already created on your Target Store, in order to map them during the migration. If you don't have Customer Groups created on Target cart, here you can see how to do that.
Magento
To create customer groups in Magento you have to go to Customers -> Customer Groups and click Add New Customer Group in the top right of the page.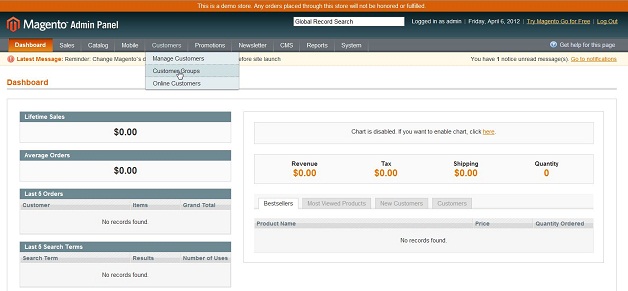 Then fill in the "Group Name" and select a "Tax Class" from the dropdown
Group Name - You have to enter the name of the Customer Group as if will appear throughout the admin.
Tax Class - Each Customer Group will be assigned to a Customer Class Tax. Tax classes will not be assigned directly to customers, but rather to Customer Groups, which are then assigned directly to customers.

After that simply click "Save Customer Group".
PrestaShop
To create Customer Groups on PrestaShop, navigate to Customers -> Groups . There you will see 3 default Customer Groups - Visitor, Guest and Customer. To create a new one click "Add New" and fill in a form.

Name - how your Customer Group is going to be called. It is recommended to use short and descriptive name.
Discount - a discount that will be applied to members of the group. it will be applied to all products on your shop.
Price display method - here you can include or exclude a tax.
Show prices - decide if you want customers to see the prices.
Then click "Save"
OpenCart
To create a new Customer Group on OpenCart, go to the Sales -> Customers -> Customer Groups page . Above the list, click the "Insert" button. There you will have to provide Customer Group Name, Description, approve or disapprove customers logins into their store account, allow the customer to select their company no. or Tax ID.