Can I pay for migration with PayPal?
PayPal is one of the most popular payment option that provides users with the highest security features. So, if you wish to pay for your automated shopping cart migration, using this method you should follow the following steps:
1. Login to your Cart2Cart account.
2. Click Add Funds on the top of the page.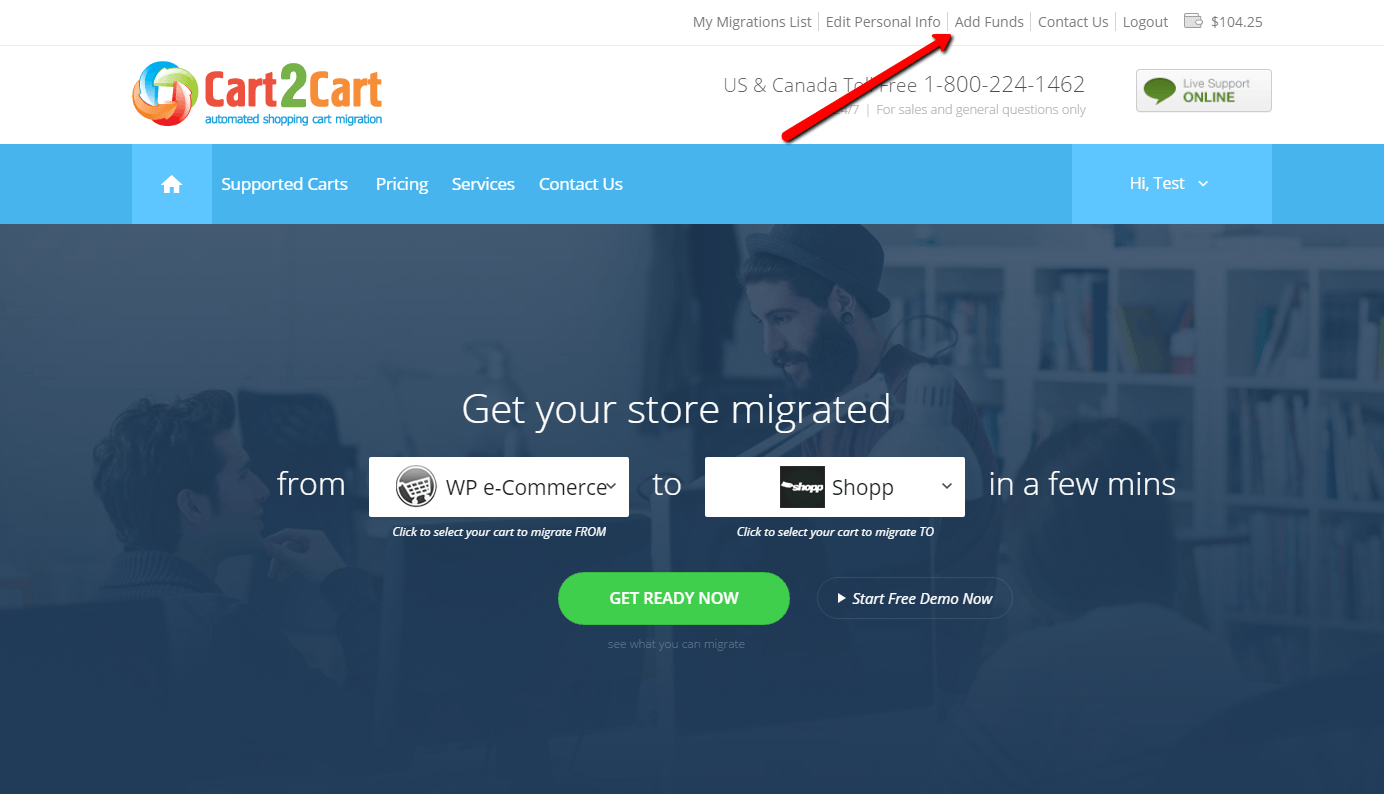 3. Enter the amount of credits and hit the green button.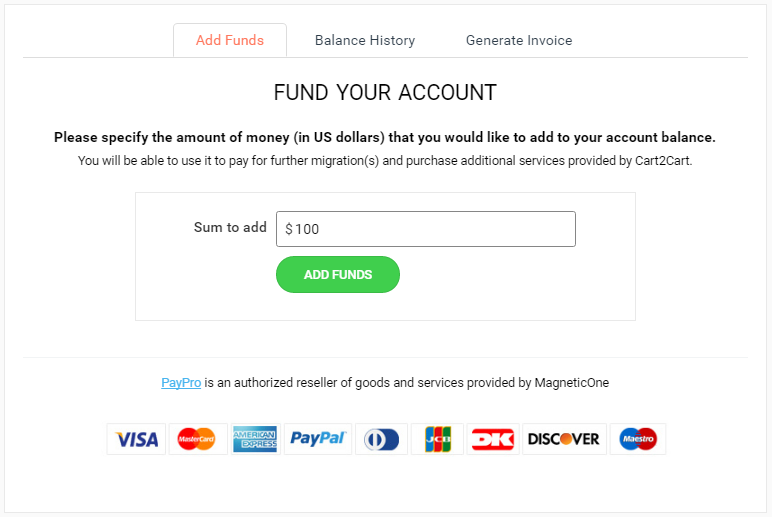 4. After this, you will be redirected to the checkout page where you'll be able to select PayPal as your payment method and submit an order.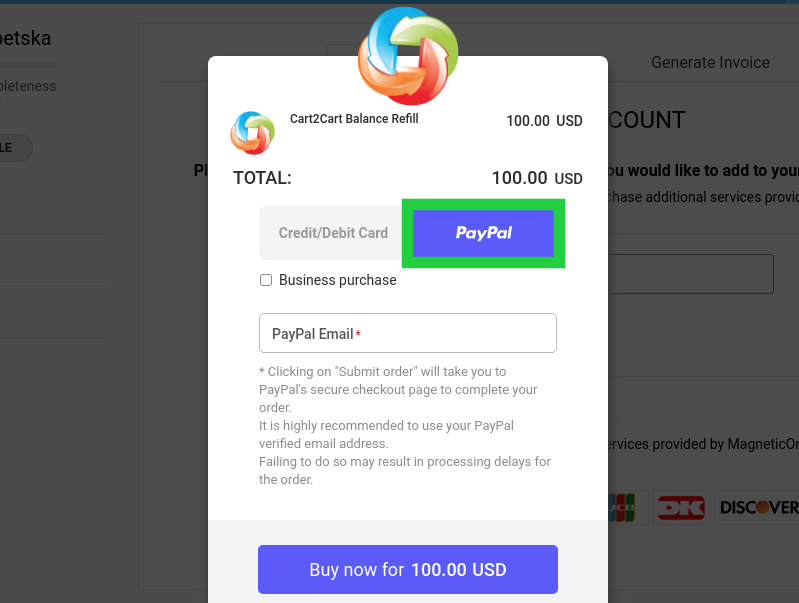 Notice: PayPal provides the highest level of transactions security that sometimes causes transaction errors. The reasons can be different and here are some of them:
You are trying to pay from the other location than your credit card was registered to.
An email address you've entered is not associated with PayPal account.
You've meet transaction limit that was settled by your bank.
In case of troubles during checkout process, please, contact our Support Team for further instructions.