How to change store's root folder permissions (chmod 755)?
In order to change your current store's root folder permission to "chmod 755" you need to connect to your server through FTP application, for example Filezilla. After that, find your store's root folder and click the right button of your mouse on it.
From the given menu pick "File permissions..."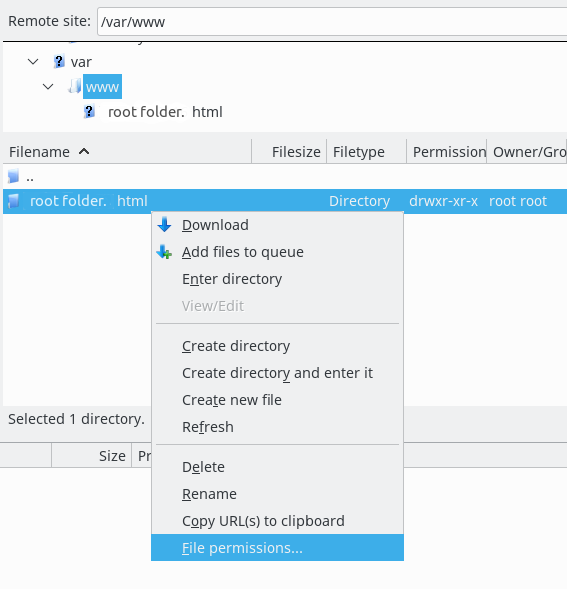 Then, in "Numeric value" field write down "755" and select all the permissions as shown on the screenshot below.