How to migrate recent data after cart migration was completed?
It is a frequent problem that while you are migrating data to a target cart, your source shopping cart is updated with new items. Thus, users need recent data migration.
Recent Data Migration with Cart2Cart is as easy as it can be:
1. Login to your Cart2Cart account.
2. Find your migration on "My Migrations List" page.
3. Click "Recent Data Migration" button. It will help you transfer the latest entities that were added to your Source store since last performed migration, even if you've completed a couple of Recent Data Migrations after the full transfer.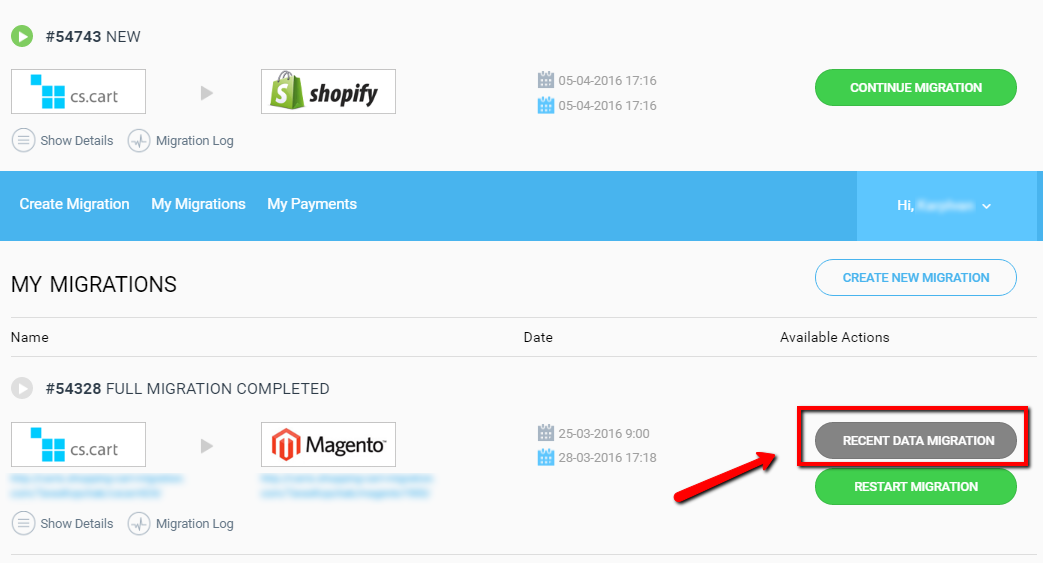 4. Click "Start Migration" button.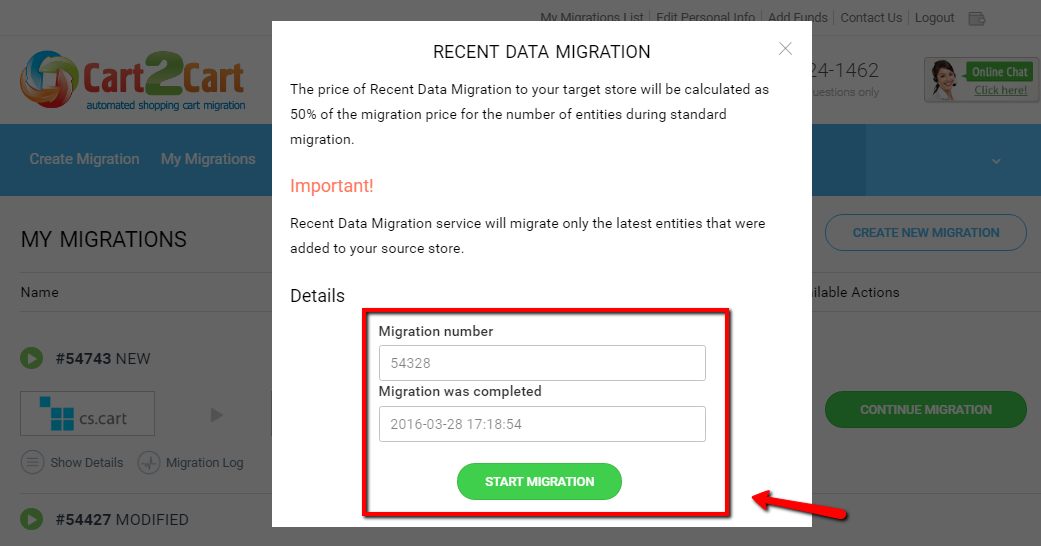 5. After that follow the standard migration procedure.
Note: If items were deleted from a source store, Cart2Cart won't be able to move them.
Remigration service is called for the repeated transfer of the same data amount. Regardless the fact the entities may be modified (e.g. products may have new descriptions, etc.), their quantity should not exceed the initial number by more than 500 entities. If the amount of new entities for the remigration is >500, you'll need to create a new full-price migration.