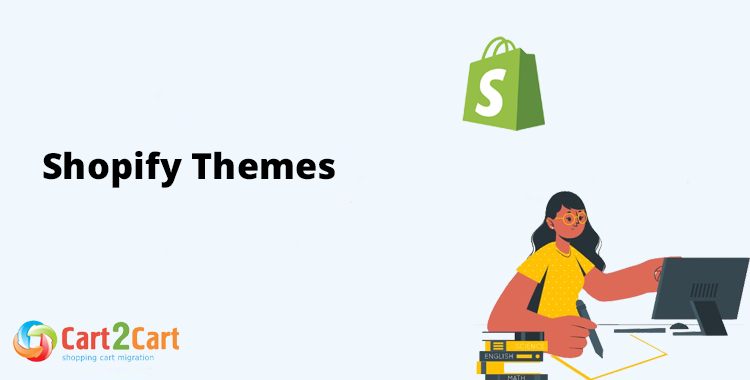 Shopify offers its users 76 stunning themes on the Shopify Theme Store. While that might not sound like a huge choice, it becomes overwhelming when you consider that there are more than 1,500 Shopify themes available on Themeforest. After a while, they all start looking the same.
You need a set of criteria to help you choose the best Shopify theme for your eCommerce store. Otherwise, you set yourself up for hopeless confusion and failure to choose the best option for your needs.
How to choose the right Shopify theme
Choose a theme from the Shopify Theme Store
Although Shopify allows users to choose third-party themes, it's best to stay with themes offered by Shopify because Shopify guarantees that these themes function properly and comply with all Shopify policies.
In addition, Shopify offers comprehensive technical support for Shopify themes. Don't underestimate the importance of ongoing support by developers of a theme. Once you have bought the theme and started working on it by integrating some tools and plug-ins, problems and complications can emerge that will require the help of the developers.
If you buy a theme from a third party, it's imperative that you ensure the developers of the theme will assist you in the future.
Decide what features you need and make sure the theme you buy has those features
Different themes have different features, they don't all offer a complete range of features and functionality. It's important that you understand what functionality and features you need before you start looking at themes, so you can discard the ones you're not interested in.
You will find information about the features of a theme listed under the theme preview page. But this may be an incomplete list, so test the demo preview to discover all the theme has to offer.
One way to test out all the themes in the theme store for free is to set up a Shopify partners account and create a development store.
Note: look through the Cart2Cart Blog for useful tips & tricks on how to migrate data across various shopping cart solutions.
Look for built-in SEO features
Good SEO is integral to making your business flourish and encouraging organic traffic to your website. Theme optimization can help your store to stand out in search engines whenever people search for products you have in your store. The theme you choose will strongly impact your store structure, loading times, and the accessibility of your store.
Choose themes that have built-in SEO tools. These themes will ensure that you reach a wider audience through organic traffic.
Look out for the following signs that a theme is optimized for SEO:
Fast loading times
Automatically generates sitemap
Mobile friendly
Social sharing buttons
Widgets, comment boards, and other features for generating content from users
Customized Metadata
Choose a mobile-friendly theme
Since the vast majority of online shopping is happening from mobile devices, the mobile-friendliness of the theme you choose is of the utmost importance.
Your website must be optimized for mobile devices. Otherwise, you will definitely lose business. Websites that don't function smoothly on mobile devices are abandoned immediately. Your store must be easy to navigate and quick to execute a sale.
Consider a lightweight theme
Lightweight themes give preference to performance, enhancing website speed, which impacts search rankings, conversions, and bounce rate.
The main benefit of a lightweight theme is a super-fast loading speed and a website that is easy for users to navigate. These themes have fewer distracting features, so customers can focus on their own reason for visiting your store.
Choose a theme that's optimized for conversion
Cart abandonment is an enormous problem for online stores. One of the main reasons for this is the complicated checkout process. You don't want this to happen as it impacts your revenue.
Look for a Shopify theme that makes it simple to add a product to your cart, has a fast checkout process, prominent add-to-cart buttons, and automatically shows the total cost.
This sounds very obvious, but some themes suck at this. Watch out for them.
Best Shopify themes
1. Palo Alto is a premium Shopify theme for the fashion, health, and beauty industries. The theme has everything you need to help you boost organic traffic. This SEO-friendly theme performs amazingly in terms of customization and site speed, meeting all of Shopify's performance standards. This is a well-organized, modern store designed to keep visitors on the website, which boosts SERP positions. At $250 Palo Alto is expensive, but it does deliver on SEO and features like promo popups, product review sections, FAQ page, breadcrumbs, image optimization, better in-store search, and navigation.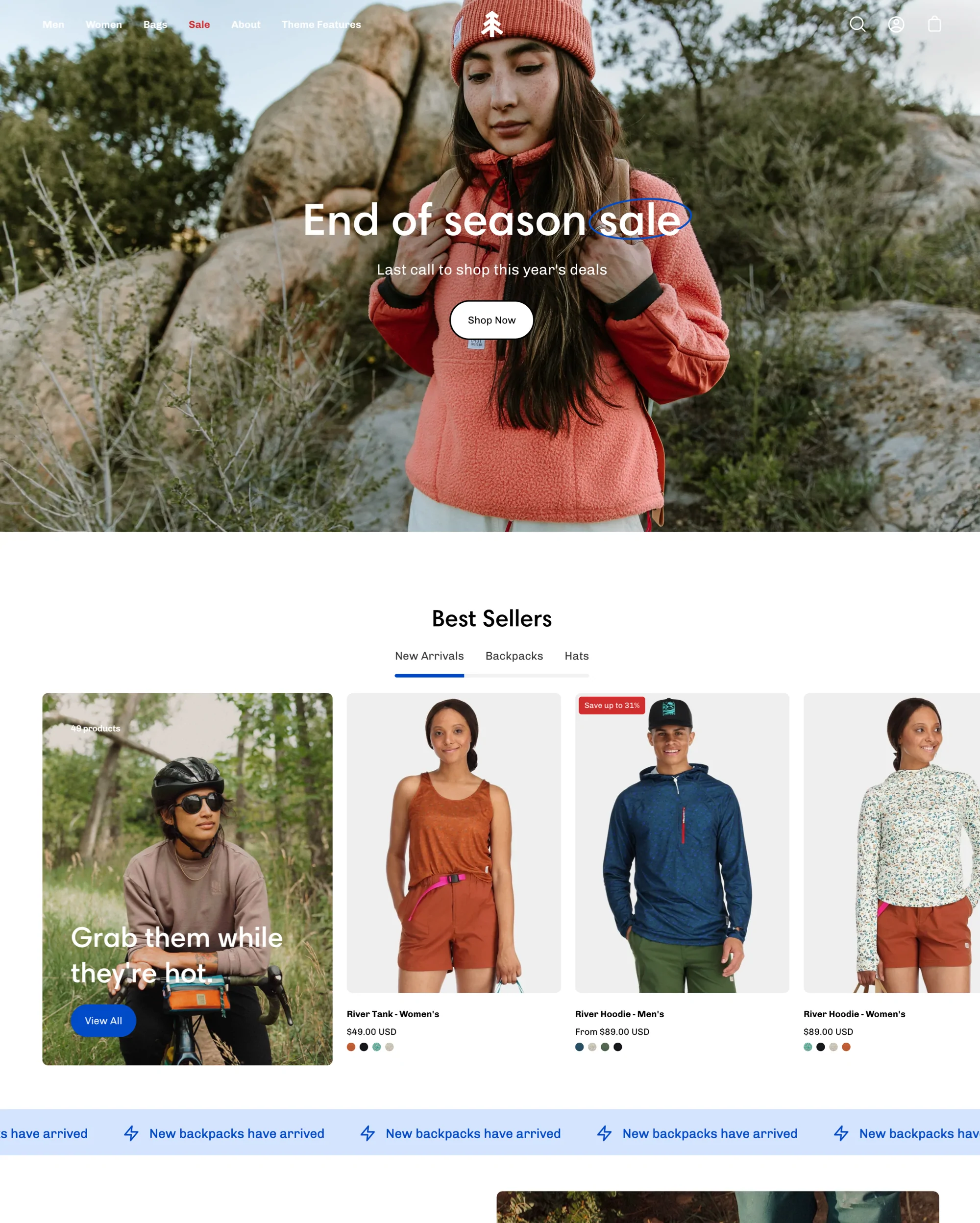 2. Vodoma is a powerful and responsive theme and a top all-around Shopify theme for SEO. The Vodoma theme has lightning-fast loading speeds and combined with beautiful design layouts promises a top-notch user experience. This Shopify theme comes with Progressive Web Apps integration, metadata, title tag control, a rich snippet feature, a high-quality built-in mega menu, and much more. With this theme, you can create a professional online store that will support your online business.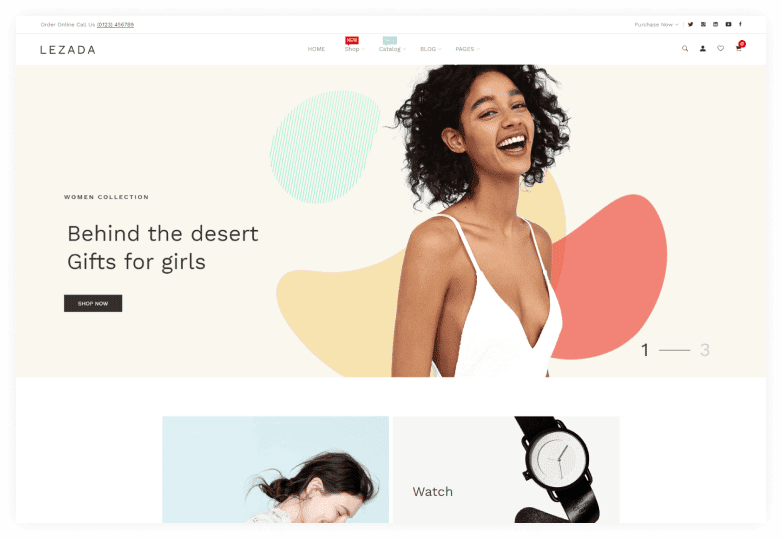 3. The Star theme is a quality premium Shopify theme that is focused on user expectations and SEO. It comes with two sleek layout options, the modern Polaris and the more traditional Sirus. Both come with loads of features, and lightning-fast load times. The theme features a mobile-first design, large image optimization, Google's rich snippets, social media integration, a multi-level dropdown menu, and ease of navigation. If you want a theme that does SEO right, this is it.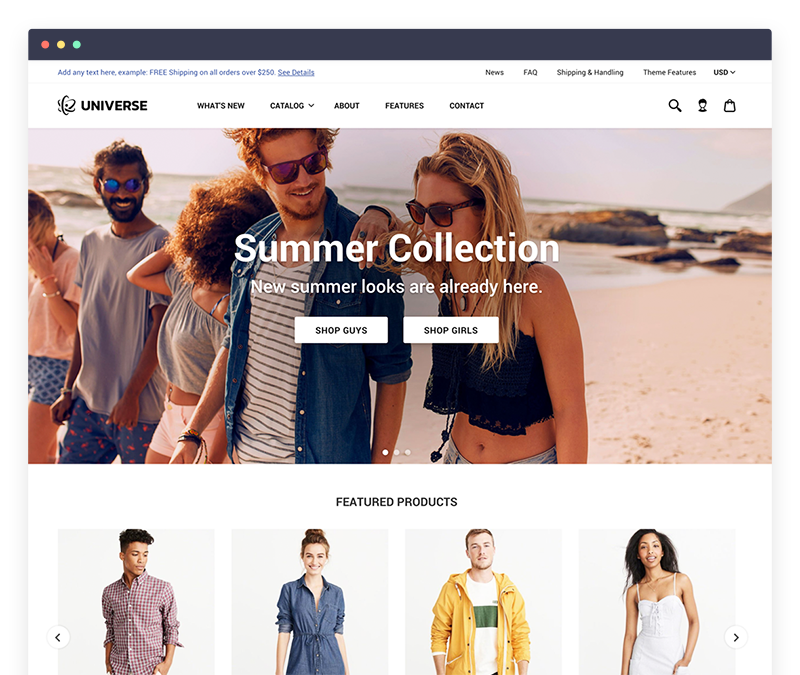 4. Shella is a fashion theme that users rave about. It is a super responsive theme designed to attract online shoppers. Shella has nailed the visual requirements of a fashion store. In addition, the Shella theme enables SEO-friendly stores. Although the Shella theme has many additional features, it doesn't slow down the page load speed. In fact, the speed score of a store built by Shella is faster than similar stores in Shopify, with a score of 89 according to Google Lighthouse performance metrics.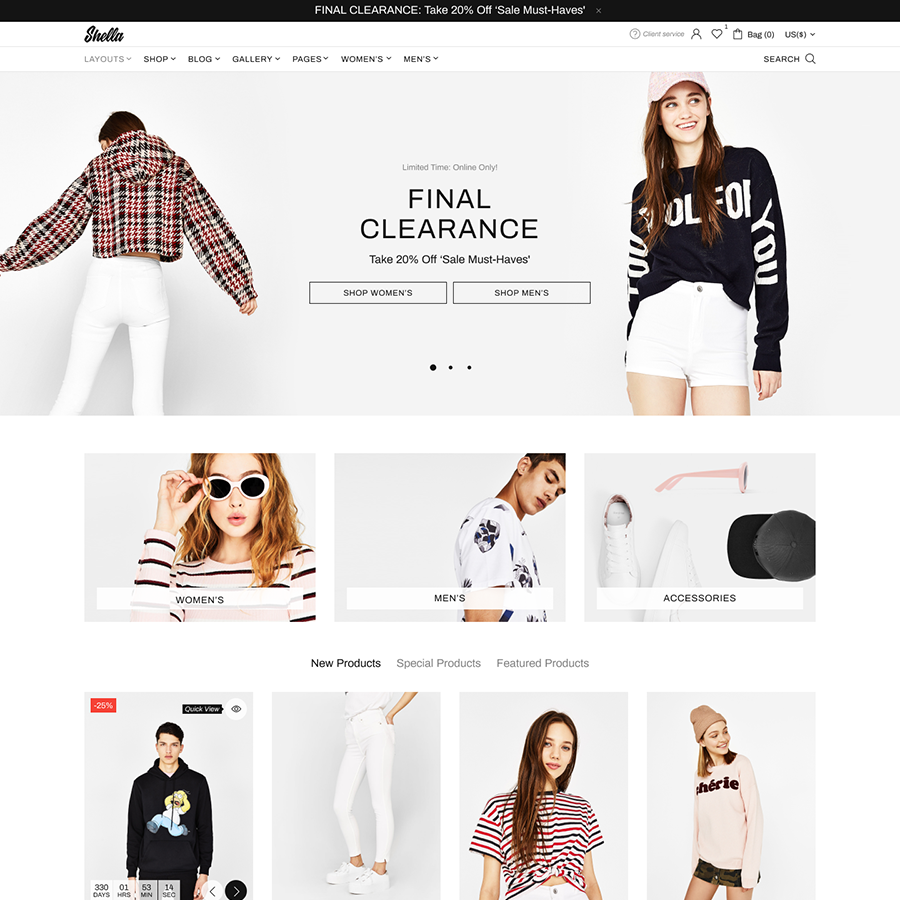 5. Retina is a sleek and refined Shopify theme for health, beauty, home, garden, sports, and recreation brands. This SEO-friendly Shopify theme has a sleek design that's highly responsive, especially on mobile devices, which is crucial for SEO. Retina has a choice of four layout styles, each with its own color palette and loads of useful features like product recommendations, multiple home page videos, and more. With Retina, you have a store that is mobile-friendly and SEO optimized to generate organic traffic to your store.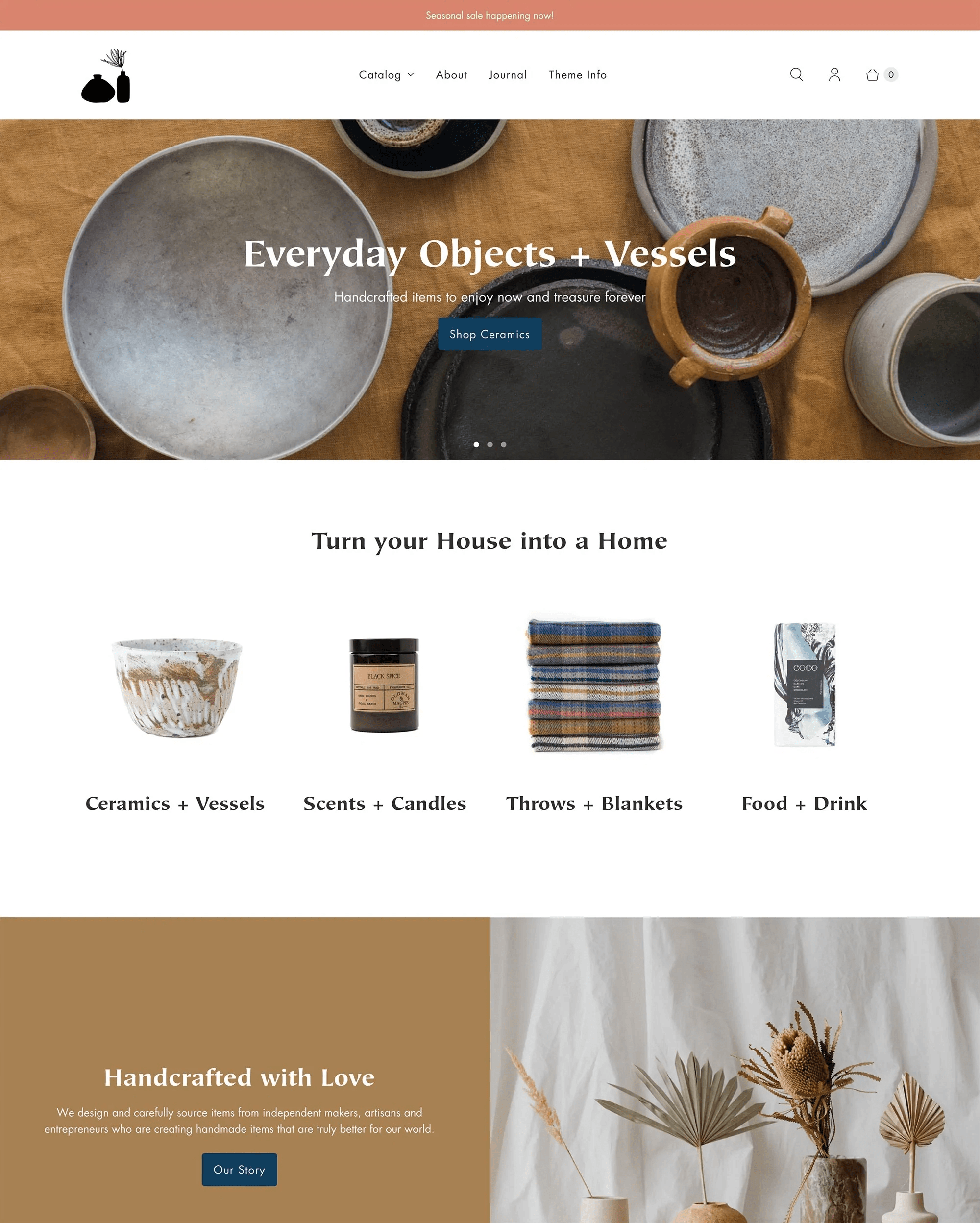 If you are a non-techie and need to do a store migration fast and accurately, Cart2Cart has the solution for you. Cart2Cart offers a lightning-fast migration solution that allows you to keep selling while the migration is in progress. Now, that's great service!