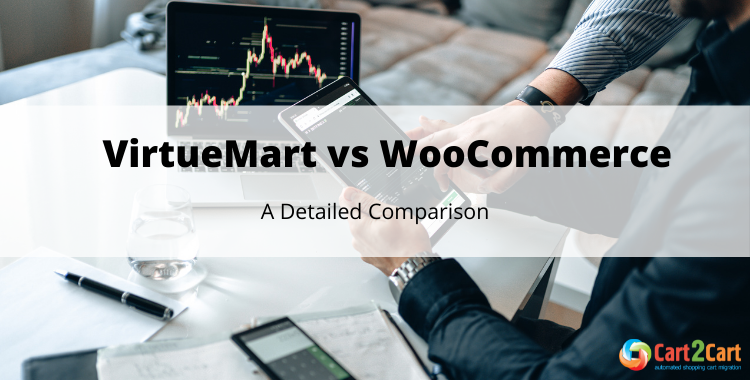 Having a tough time deciding between Virtuemart vs Woocommerce? You're not alone. After all, they are both popular shopping platforms and once chosen properly, can benefit any eCommerce business. If you still look for the best fit among the two, let's analyze key aspects they differ in - price, store management, and personalization capabilities. Keep reading, and the choice will be easy to make after the last paragraph.
What is VirtueMart vs WooCommerce?
VirtueMart is good for eBusiness beginners. But if you want something more than "out of the box" functionality, it requires additional developer's work. WooCommerce with different APIs for adding extensions, rich documentation library is a much greater way to go. That's why VirtueMart to WooCommerce migration becomes more and more popular.
What Is There to Deal With?
VirtueMart

VirtueMart is an open-source E-Commerce solution for Joomla software. In other words, you have to set up Joomla and install the VirtueMart shopping cart. The cart is written in PHP and uses a MySQL backend database. It contains products, custom fields with variable prices, product categories, images, orders, and customers. Its out-of-the-box features will allow you to start an e-shop without installing any additional modules. Some of the best features include:
Unlimited number of products, categories and customers. Orders history and inventory reports are also available,
Establish flexible pricing rules. You may set up different prices for the same product depending on a customer group,
Coupon and discount system along with multiple product display options (most sold, featured, newest) will allow to attract more clients to your store,
SEO features include search engine friendly links, meta keywords and meta descriptions. So, it will help you to reach top Google ranking and bring you new customers,
Numerous checkout options like one-page, one-click and even guest checkouts are available to make your client's shopping experience positive,
Platform is translated into dozens of languages and supports tax rates according to the country or state. That is why you will be able to run your business worldwide.
Wondering if the new platform will suit your expectations? Use this unique possibility to run a free demo migration to test-drive the desired eCommerce solution!
WooCommerce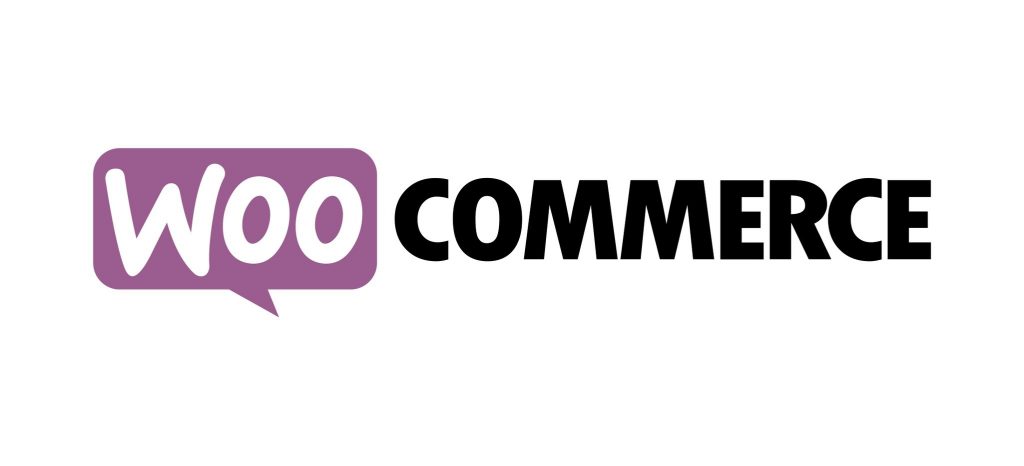 Woocommerce, on the contrary, is one of the most popular and talked-about free WordPress plugins. It allows store owners to sell digital and physical products, control inventory, take secure payments, and arrange prices automatically. With high flexibility and unlimited free access to hundreds of premium WordPress extensions, WooCommerce now powers 23% of all online stores - more than any other platform. Here's the set of its great benefits to boast of:
Famously intuitive WordPress Interface implies you don't have to spend time and nerves to explore all the nooks and crannies of your admin panel - everything is simple and on the surface, as in some kind of video game menu.
Helpful business reporting will help you to check product sales and define which items make you a profit.
Marketing tools include customer's product reviews, flash banners and coupons systems. Moreover, WooCommerce will provide your product pages with automatic cross-sells, up-sells and related items.
Handy customer and order management system will allow you to run your store in the most effective way.
WooCommerce inherited all WordPress SEO features along with vast content management possibilities, so it won't be a problem to make your shop search engines friendly.
Numerous addons and compatibility with different WordPress themes gives you wide spectrum of design and functionality options - if you feel a lack of some features just find the appropriate extension.
All in all, the choice always depends on the merchant's individual needs. But if you ask five speakers, 3 of them will claim that WooCommerce has more advantages than VirtueMart. The main reason is that Woo is a WordPress plugin. It provides you with greater access to the extensive developing community, and you can customize the website to your own needs effortlessly. There is a significant number of applications for integration.
Scroll down if you want to know more about the two eCommerce solutions, decide which has higher quality, better assistance, and characteristics to run a profitable estore from startups up to big enterprises.
VirtueMart vs WooCommerce: Top Features Compared
Variations of Goods to Sell
There are no limitations on what you can sell with VirtueMart and Woocommerce. But the latest version of VirtueMart does not include the ability to sell downloadable products. You have to set up Downloads for Sale plugin to make it possible. It is paid, and that's the main issue.
Which eCommerce platform suits you best?
With Woocommerce, there's no need to limit the trade process only to physical goods, and you can effortlessly sell digital products, your time, tickets on events, and many more options. Create a membership and let the customers feel the importance of themselves. Treat them as a part of something unique, like they're allowed to discover an inner secret and buy something that others can't afford. There's never a problem here to add a new type of goods to the store or release all fresh and ambitious ideas.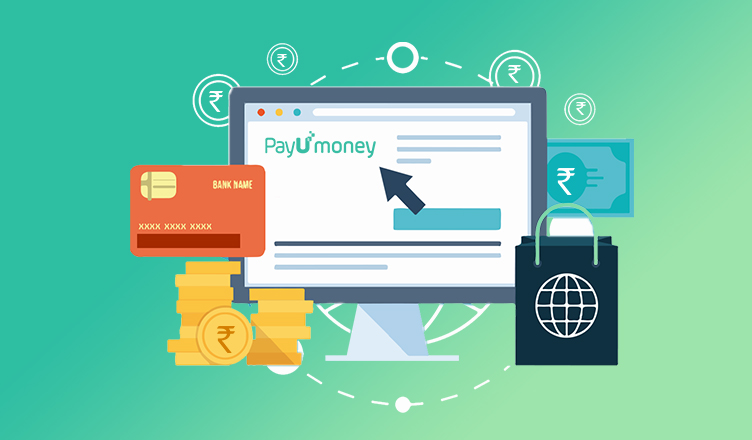 Payment Gateways Available
VirtueMart payment process is complicated, and the list of payment gateways is not so long. You would reach for the support, eventually. VirtueMart payment gateways include Klarna, Skrill, Heidelpay, TalentsfromIndia, eWAY, Sofort, CODESTATT, Paymill, PayPal, DIBS, Amazon, Xtreem Solution, Orion Infosolutions, and few others.
Now, let's move to Woocommerce. PayPal, 2Checkout, RazorPay PayU, FreeCharge, CCAvenue, Instamojo, Citrus, Mobikwik, Atom, COD. Plus Indian Shipping Methods: DHL, FedEx, USPS, AfterShip, Build Your Own. Use Stripe WooCommerce plugin and accept payments directly to the store for web and mobile. With Stripe, customers stay on your eshop during checkout instead of redirection to an externally hosted checkout page. It increases conversion rates and helps users input their payment data quickly and correctly.
Best User-Friendly Platform for your Business
Creating Audience
Tired of spending long hours researching and developing the products through marketplaces, communities, and trending sites to understand the secret of encouraging people to choose your estore? Good marketing means a lot when it comes to trading. And in this competition, VirtueMart vs Woocommerce, the second one wins again. See why.
If you want customers to find your products on search engines, you need to optimize your product pages. With the WordPress editor, you can easily change body content, URLs, meta descriptions, alt tags, and other options to improve product pages even with no coding skills. There are many more customization possibilities here. WooCommerce is built on a blog platform, so there's more blogging potential. Speaking seller is always better than the dumb one 🙂 Everybody knows how effective blog posts are when it comes to promoting goods.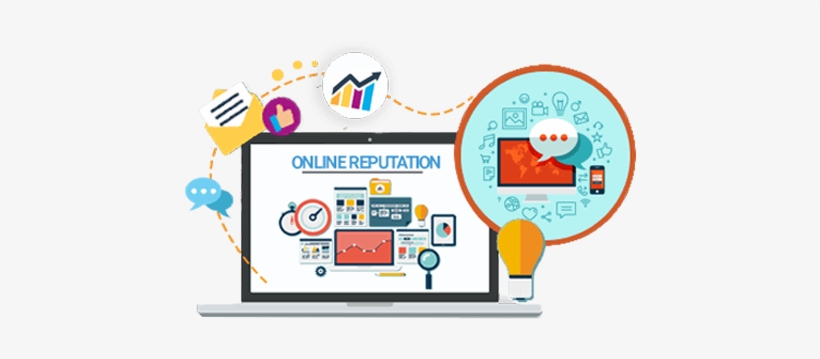 In the modern world, it's impossible to work without technologies, including mobile devices. But many platforms can't offer this function. That's why mobile-friendliness is another WooCommerce benefit. Wherever you are - do business in a few licks.
Have you heard about email marketing? It's like a bonus from Woocommerce. Reach customers right in their inbox, integrate with MailChimp and others to be in touch with clients in one click.
Considering SEO, the primary benefit of VirtueMart extensions is using meta tags to sort products and provide a user-friendly URL. This will help to optimize website links for search engines greatly. That's not the only feature, but you have to understand: these platforms are on different levels. Once you feel you don't get enough from your current cart, considering replatfroming is natural.
Take your e-business a step forward towards success!
Migrate to any of the described platforms with Cart2Cart just in a few mouse clicks.
Migrate now
Design Capabilities
From first sight, Joomla templates and WordPress themes seem similar. Thus, there are a few significant differences.
Joomla templates are easy to install. That's why VirtueMart is better for beginners. But if you're not a newcomer in eBusiness, it wouldn't be enough to distinguish from competitors and ensure your company the space for escalation.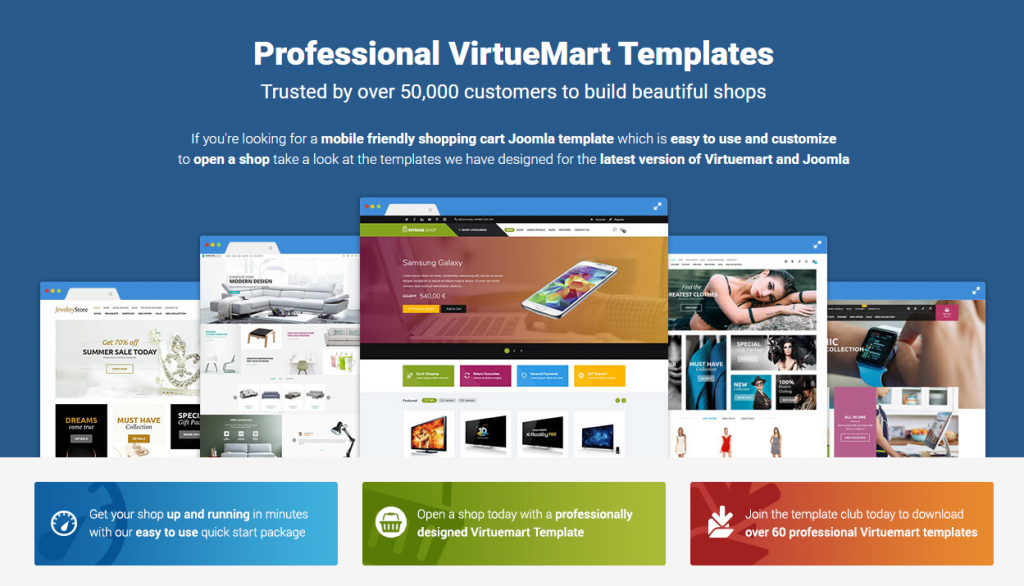 All estore owners use templates to have a good effect on the customer. If themes are responsive and easy to customize, there's a bigger possibility to attract clients. And the more templates you have, the better it is. Woocommerce offers a lot of sparkling themes.
Many of them are free and easy to find in WooThemes Store. And if it's not enough, you may choose another from the WordPress list. The function is easy, and you just have to select the suitable theme, perform changes that fit the CSS styles, and color them. Plenty of options will make an authentic look of the company's brand.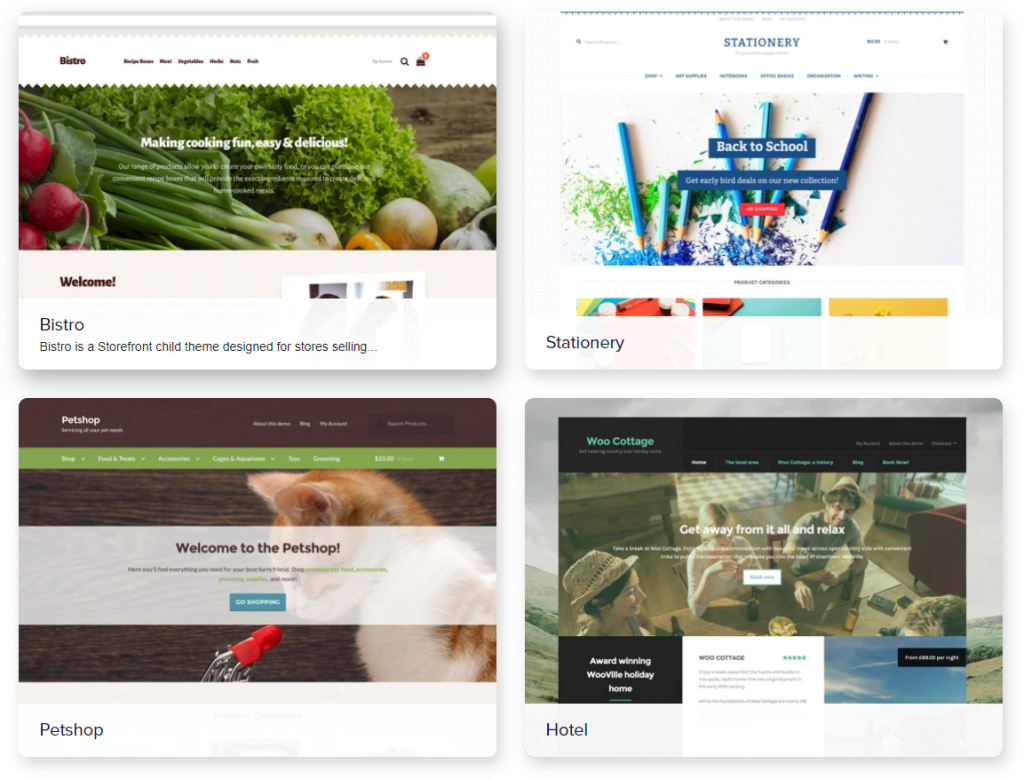 When Intuition Isn`t Just a Myth
Simple installing is one of the main features of good platforms. A great number of online traders are average users without any technical skills. So, the easiest process is the most popular.
VirtueMart offers many store management useful features: shopper groups, multiple pricing options, discount coupons, and built-in SEO, but there's a thing with installing and configuring. It isn't very easy for the novice user because VirtueMart isn't an intuitive platform. So, be ready to give a job to a developer. Full user-friendliness is the reason why customers love Woocommerce. Even an absolute newbie will cope with Woo launching at the drop of a hat.
Functionality for eCommerce Success
When it comes to functionality, there's no doubt that VirtueMart has significant market experience. Its out-of-the-box features will allow starting eshop without installing any additional modules. The best of them are these:
no limits on products, categories and customers;
flexible prices;
discount system;
search engine friendly links, meta keywords and meta descriptions;
translated into many languages;
adapted to tax rates according to the country or state.
Now, let's take a glance at Woocommerce features. This eCommerce solution:
saves your time, because there's no need to explore everything on your admin panel; all is simple and on the surface;
offers business reporting to control sales and decide which items make you a benefit;
includes customer's product reviews, flash banners and coupons systems to provide your product pages with automatic cross-sells, up-sells and related items
has convenient customer and order management system;
provides you with excellent SEO characteristics to increase engines friendliness;
gives numerous WordPress themes and appropriate extensions.
Check out our infographic to get a better understanding of the migration process via Cart2Cart: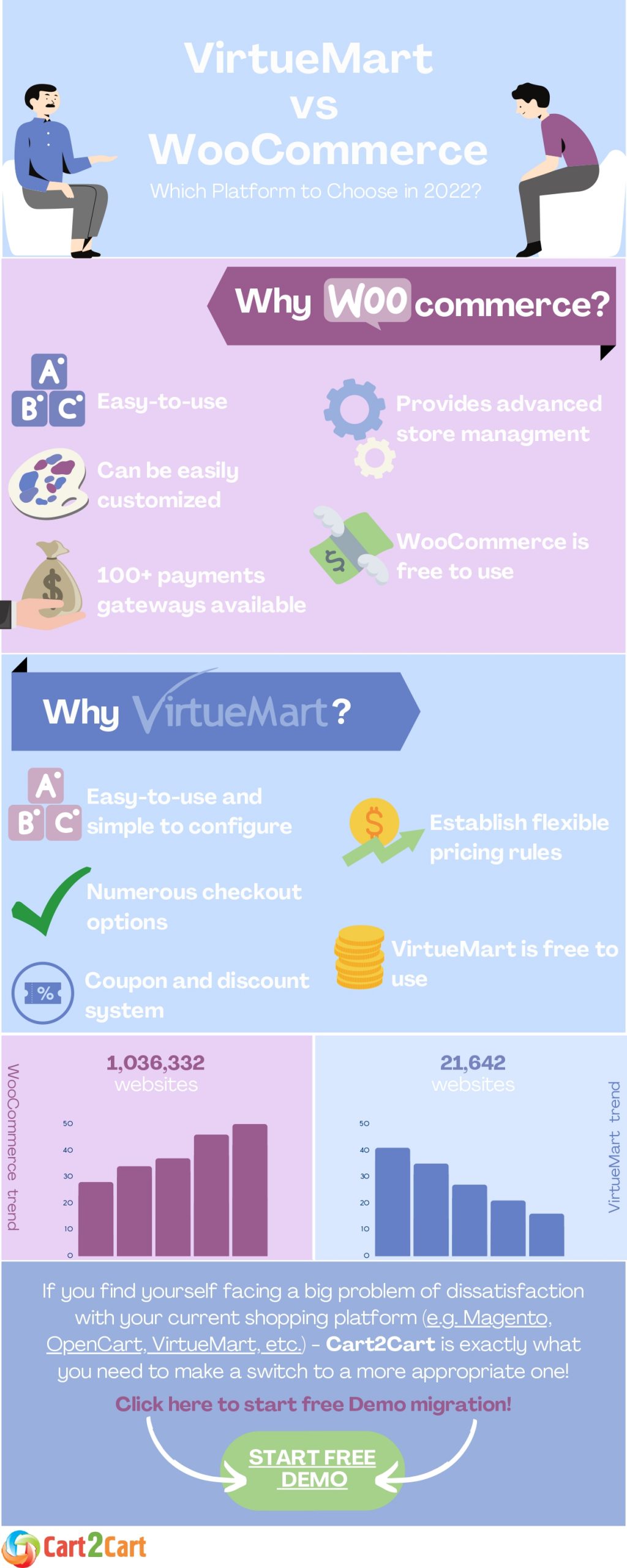 How Should I Know It's Time to Move to WooCommerce?
Now, after both solutions features have been analyzed the question when VirtueMart to Woocommerce migration is inevitable comes to mind. Well, it always depends on the peculiar situation, yet here are a few tips to lessen the pressure. If any of the claims below are true, the best option - start planning your WooCommerce import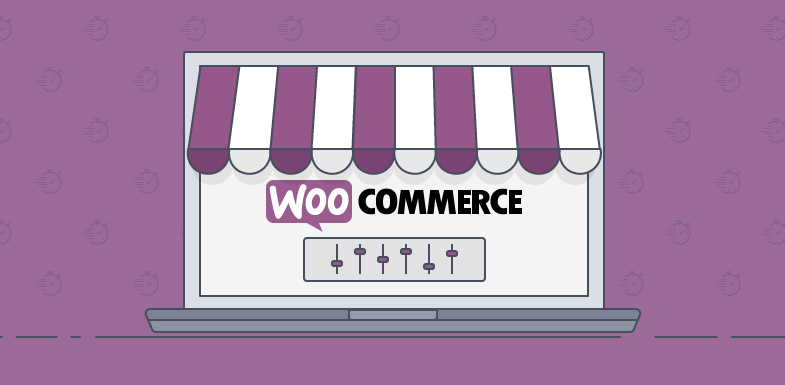 You work with a limited budget. WooCommerce is commonly treated as an affordable shopping platform. And there are grounds for this. You're allowed to do everything by yourself without spending costs. Even Stripe or Paypal gateway is free. Â You can use the default eCommerce functions and start paying for extra features once your business develops.
You need to keep business processes beyond control. Even if the costs are not a problem, there's another critical issue. Some platforms restrict your company with possibilities, and you have to play by their rules. With WooCommerce, you get absolute freedom. Include every feature and setting you to wish with your approach.
If there's a need to set up something extraordinary, you're welcome. It will cost you a bit, but the investment will pay you back soon.
No time to waste on design personalization. Hundreds of Woocommerce themes and plugins save time and money. You don't have to consider what sections to include and how to build the site. Everything has been tested many times. You are free to choose the most appealing look for your store and go afloat!
All in one is what you need. Coping with a variety of plans and tasks is easy. Be sure Woocommerce will support all your projects and assignments, making store maintenance as effortless as possible. You can focus on important tasks that require your attention rather than dealing with constant bags of outdated carts.
How to Migrate from VirtueMart to WooCommerce. Cart2Cart Route
You still here and need practical ways to start using Woocommerce. If you're a VirtueMart client, here is a detailed guide on migrating to WooCommerce in a couple of clicks.
Watch our video tutorial to see how easy it is to automatically migrate from VirtueMart to WooCommerce with the help of the Cart2Cart migration tool:
Cart2Cart can give you a hand to cope with a daunting task of VirtueMart export. To perform successful Woocommerce import follow the steps below.
Step 1. Register Cart2Cart Account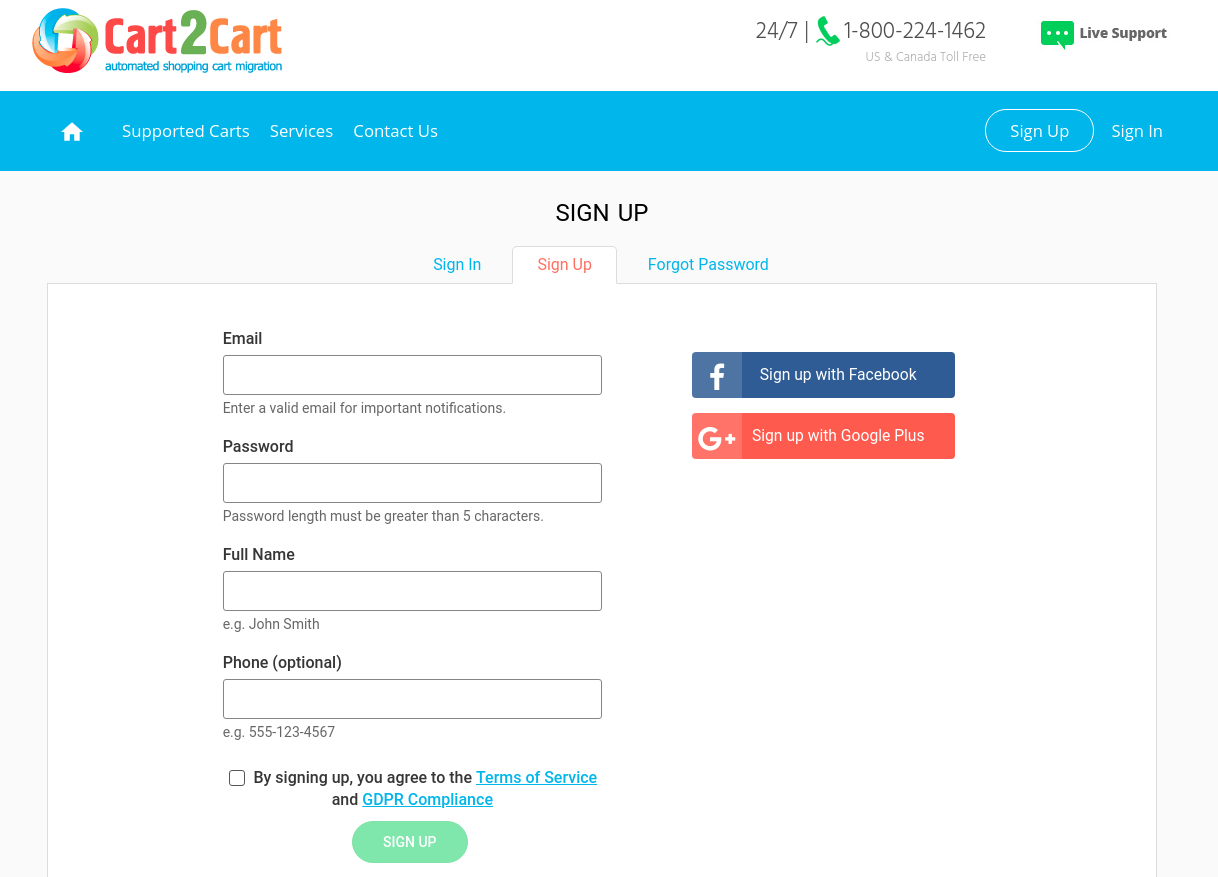 Step 2. Choose Source Cart
Pick VirtueMart from the drop-down list and insert your current shop's URL. The next stage is to install the Connection Bridge on your computer to provide access to your data. To perform this action, download a zip file, unpack it from the archive, and shift the bridge to the root directory.
With any questions on Bridge installation look through our bridge files installation manual or reach out to Support Manager. Available 24/7 via live chat, email and phone call.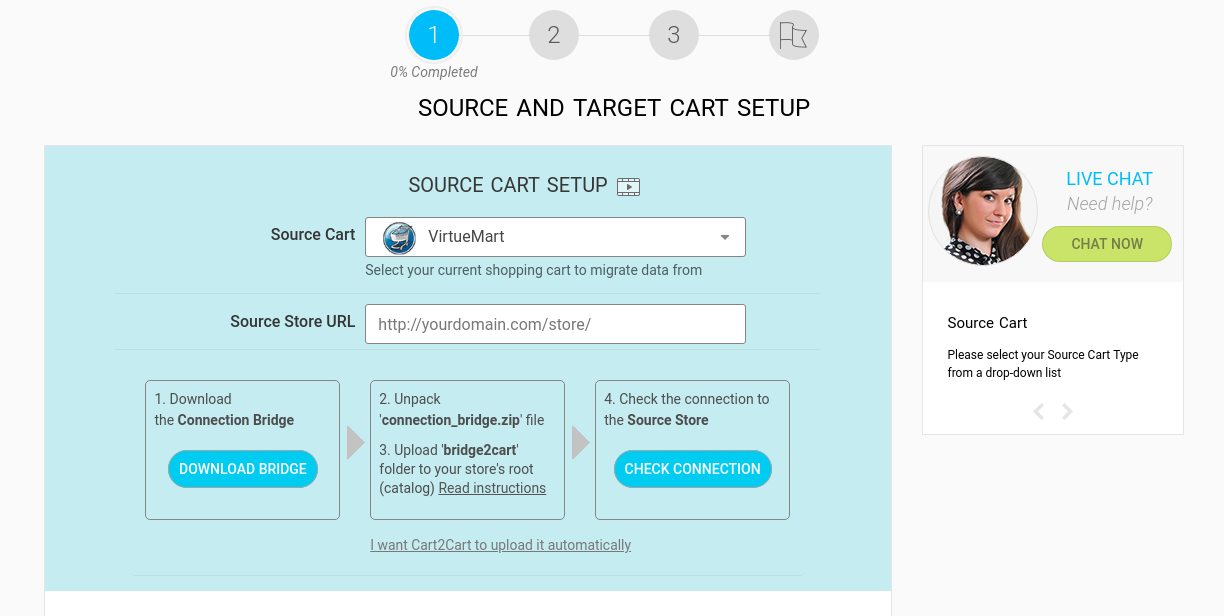 Step 3. Choose Target Cart
Select Woocommerce from the drop-down menu. Then paste the target store's URL. After this, repeat the same actions with the Connection Bridge as it was explained in Step 2.
Step 4. Choose Entities
Here you have to select entities you wish to migrate to Woocommerce. Choose products, categories, manufacturers, customers or click Check all box.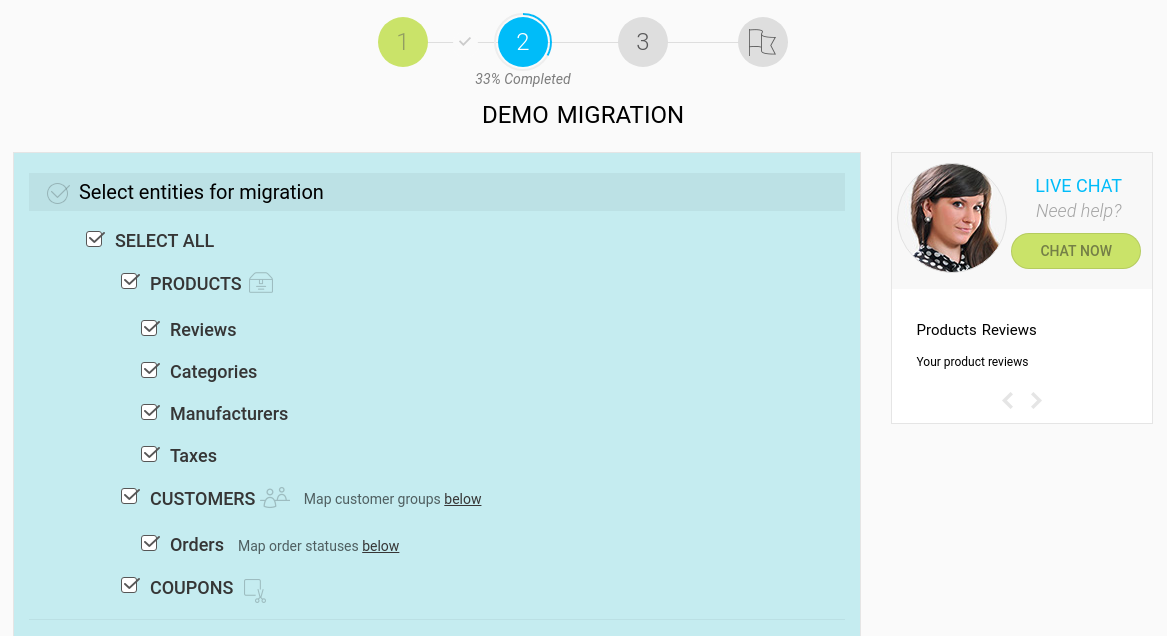 You will also be able to choose additional options. For example, to clear current data on Target Store before migration to avoid data duplication. You may perform data mapping to match order statuses on the Source and Target Stores.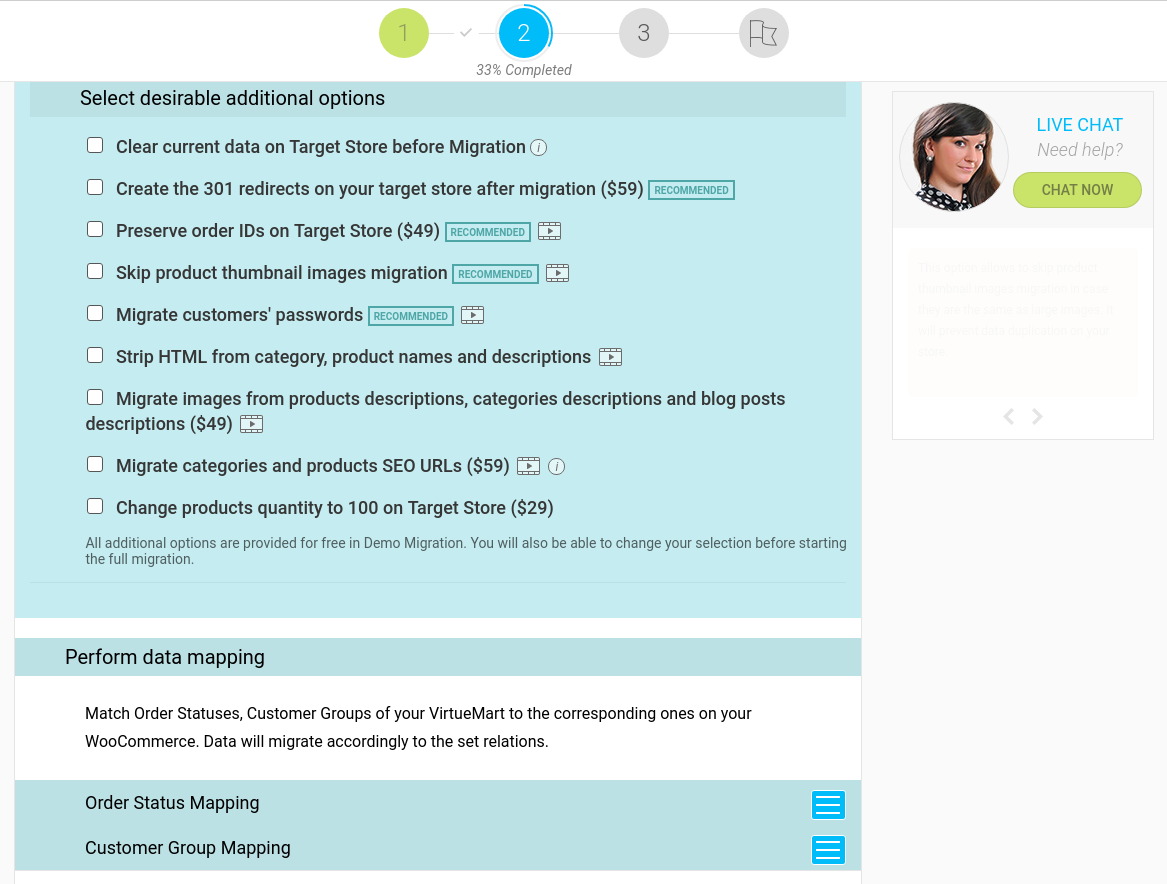 Step 5. Start Demo Migration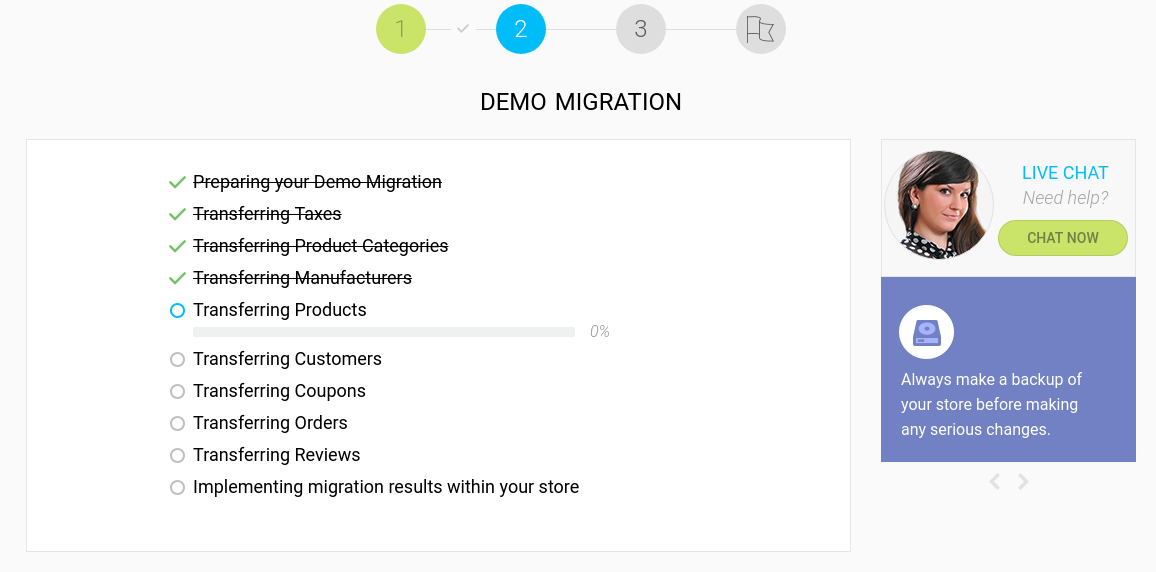 Now you're ready to run Demo VirtueMart Migration. Press the button and move back to your business. Within half an hour, you'll get an email notification that a limited amount of entities is moved to your Woo store. Check the results, contact the Support Manager to discover any peculiarities, and proceed with Full Demo.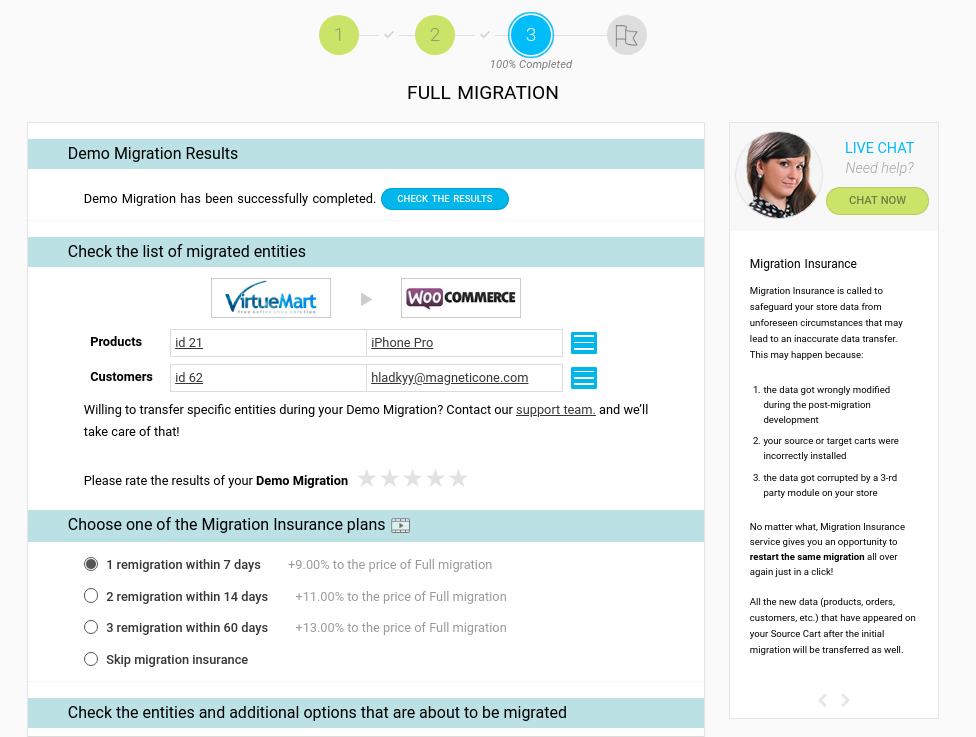 VirtueMart vs WooCommerce FAQ's
How is WooCommerce different from VirtueMart?
Both WooCommerce and VirtueMart are open-source eCommerce solutions. WooCommerce is more popular and offers users intuitive interface, numerous modules, advanced marketing tools, etc. VirtueMart has build-in features to get started right away, but it lacks some of the essential fnctionality.
Does VirtueMart work with WooCommerce?
No, it does not. WooCommerce is a popular WordPress plugin designed for eCommerce purposes. VirtueMart is a separate platform that can be used by merchants for selling goods. If you wish to move your store's data from VirtueMart to WooCommerce, we recommend using Cart2Cart automated migration tool to cope with the process error-free.
Can I change from VirtueMart to WooCommerce?
Yes. You can do that either manually, or use an automated service Cart2Cart. This tool move your customers, orders, and products from VirtueMart to WooCommerce in just 4 steps.
Wrapping Up
We've considered the main differences, yet the choice is all yours. Go through your priorities, think about the most important factors in your particular case, and decide. Regardless of what target platform you choose, Cart2Cart Team is ready to help you smoothly transfer all the entities.
Woocommerce migration is a good chance to upgrade the eBusiness. It's important to keep the stores up-to-date with all innovative technologies and devices. With Woo-shop, you'll always be among winners and leaders.
Moving through the steps of the migration guide via Cart2Cart, you've seen how smoothly it all works. The best option is to continue investigating the data import functionality and returns in the long run.
Take advantage of Free Demo VirtueMart to WooCommerce migration. This is a smart chance to evaluate the benefits of the new platform and check the quality of automated data import via Cart2Cart. Happy Migration!