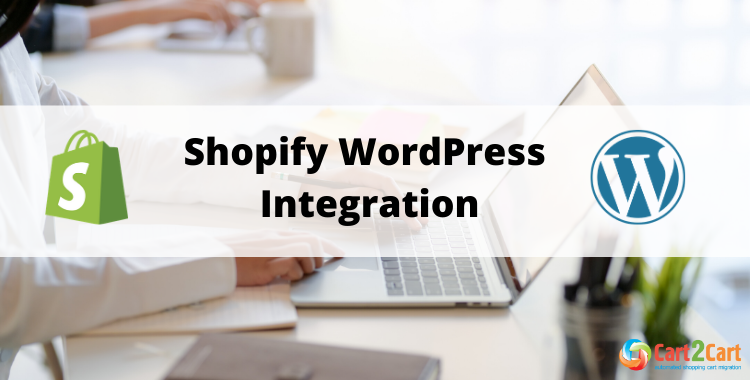 If you own a WordPress-based website and wish to enter the eCommerce universe, you've landed in the right post. Read on and discover how to integrate Shopify with WordPress and benefit from this collaboration.
Why Combine WordPress and Shopify?
WordPress is one of the world's leaders when it comes to publishing and blogging. Still, it doesn't provide you with the out-of-the-box features for online trading. Extra functionality is achieved with the help of plugins like the WooCommece. It ranks first among the eCommerce platforms and encompasses 29% of the worldwide market.
Yet, WooCommerce would better suit more technically advanced users. These people know how to code, can configure payment gateways, deal with security issues, and make the most out of the customization features.
That's where Shopify comes in. The cart is very user-friendly and easy to comprehend. Moreover, its developers made it possible to integrate the solution into some of the world's leading platforms with the help of a Buy Button. It's an exceptional opportunity for those wishing to start selling online without turning their WP website into an eCommerce retail.
What are the Ins and Outs of Shopify WordPress Integration?
A blend of WordPress blogging functionality and Shopify selling capabilities will bring you the following benefits:
It's inexpensive. The company provides you with the ability to combine WordPress and Shopify for only $9 per month. It's much cheaper than running a full-fledged store. Besides, there's no need to spend extra money on add-ons to gain additional functionality.
On the spot selling possibility. There's no need to create the store from scratch. The Buy Button is simple to add and manage.
Theme compatibility. Once you integrate Shopify with WordPress, you'll get access to numerous highly-customizable themes.
Enhanced security options. Shopify provides its clients with the 256-bit SSL certificate to keep all the data safe. Additionally, the platform is level-1 PCI compliant. Thus, all credit card details are fully secured.
Single dashboard for your store. Shopify lets you manage your business from one panel. You can easily configure payment options, take and ship orders, manage taxes, etc.
Social media usage. Shopify WordPress integration can boost the SEO rankings of your website. Therefore, it will help you increase traffic and overall revenue.
But, there are some downsides as well:
It's not an eCommerce store. The Buy Button offers only some of the basic features for online selling. Therefore, you will eventually lack the essential tools to make your store competitive.
Minimal e-business involvement. The primary purpose of the Shopify WordPress integration is to help blog owners sell a limited number of products via their websites. The primary focus here is the content. Thus, the Buy Button plays only the second fiddle.
How to Perform Shopify WordPress Integration?
Follow these simple steps to combine WordPress and Shopify and start selling online via your existing website:
Setup & Configure Shopify Store
First off, register a Shopify account and start a free trial. The company offers users a 14-day toll-free period to try out the platform. Moreover, there's even no need to enter the credit card details.
Now it's time to set up payments and shipping.
In your admin dashboard, go to Settings → Payments and choose the most suitable payment gateway. The most popular ones are the PayPal Express Checkout and Shopify Payments. There's also a possibility to opt for other third-party providers and even manual payment methods.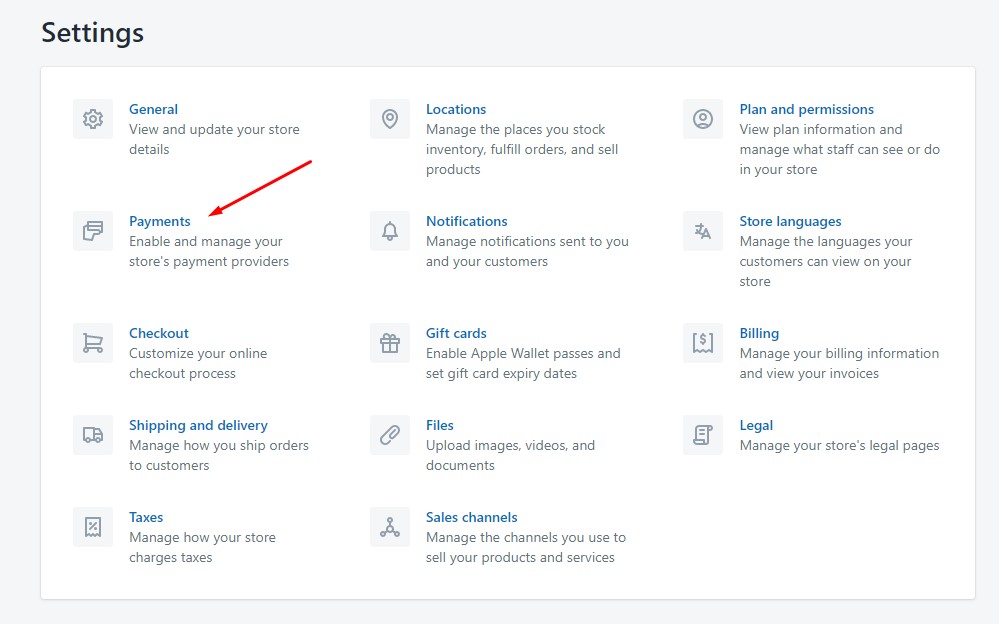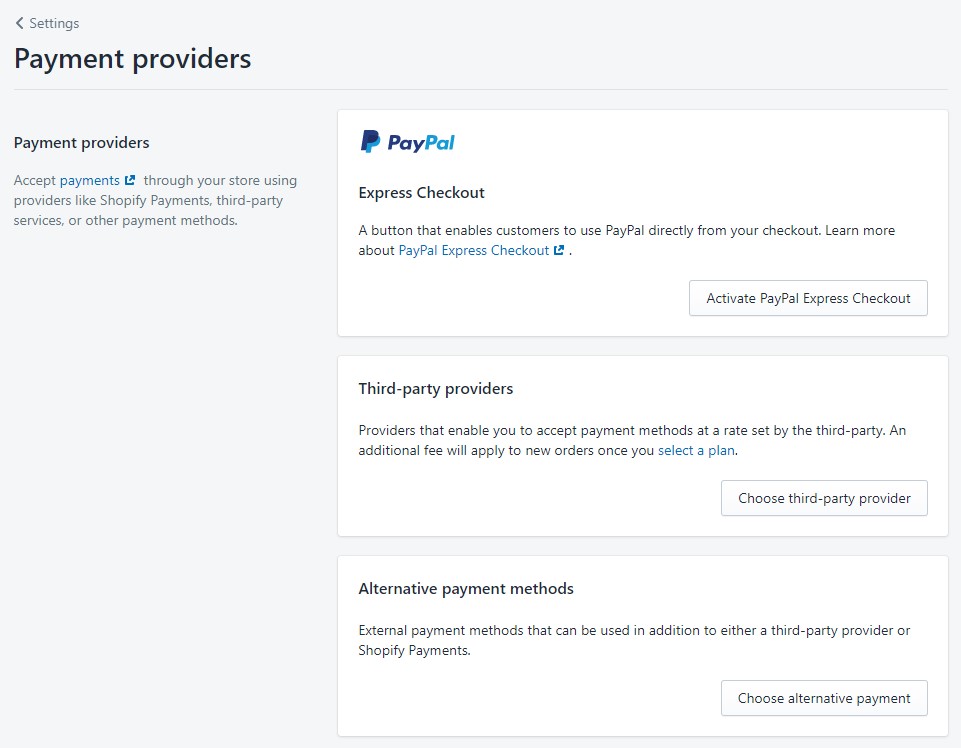 To configure shipping options, go to Settings → Shipping and delivery and set up the necessary shipping zones and rates.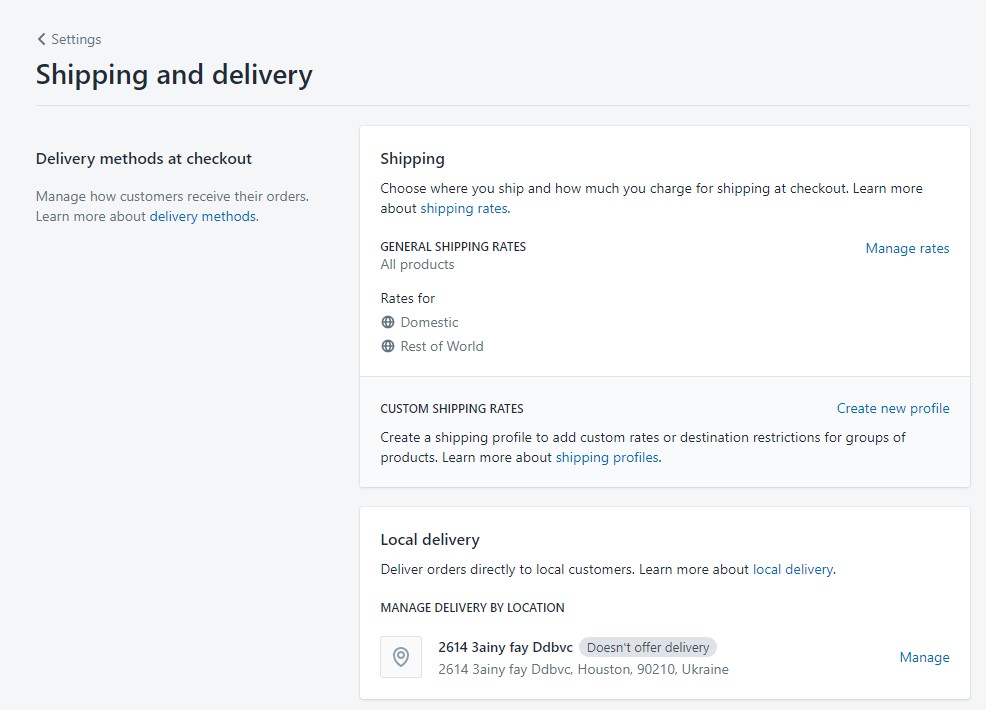 The last step consists of adding products to your newly-established store. To do so, go to Products → Add product and fill in all the required info, including the title, description, and price.
Once finished, click the Save button.
Create a Buy Button
To continue with the Shopify WordPress integration, you'll need to activate the Buy Button:
Click on the + (plus) button beside the Sales channels heading under the dashboard menu.
Choose the Buy Button in the Add Sales Channel dialog menu and add it to your inventory.
Please tap on the Buy Button in the admin dashboard and start configuring it. It is possible to opt for Product Buy Button to create a code for a single product or Collection Buy Button to include the complete collection of the products.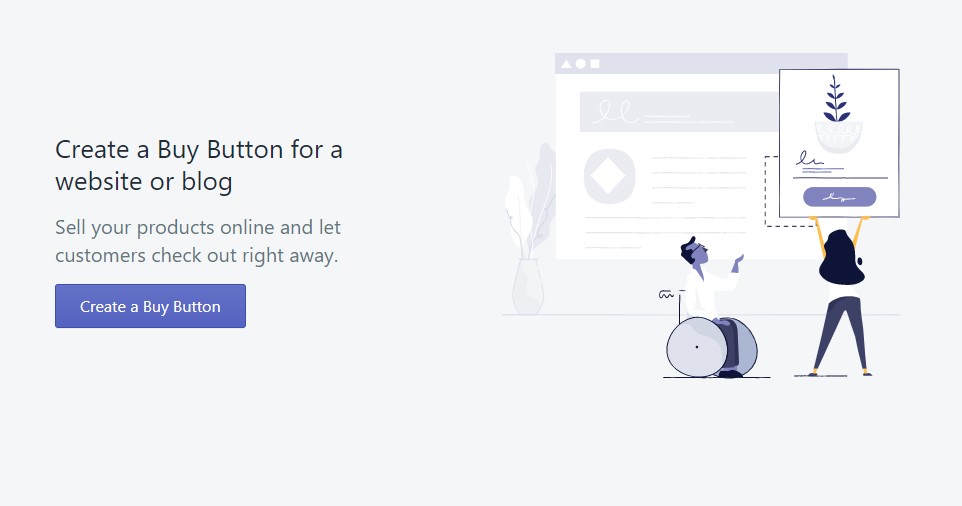 Make a Buy Button for a Single Product
If you choose the Product Buy Button option, proceed as follows:
Choose the necessary product from your catalog and hit the Select button.
Customize the Buy Button by choosing an appropriate style, size, text, layout, etc. You can also decide what clicking on the buy button does (e.g., add to cart or go to another page).
Once done, proceed to the next step and copy the code to get your Buy Button live.
Note: If you wish to create the Collection Buy Button, repeat the same procedure. However, don't forget to choose a Collection instead of a single product.
Add the Buy Button to WordPress
After you've copied the Buy Button code, you'll need to add it to a WordPress post, page, sidebar, or specific place where you want the button to appear:
Go to the WordPress dashboard. You can either create a new post or edit an existing one where you want to display a Buy Button.
Paste the embed code into the text field.
Once done, click Save Draft, Preview, or Publish. Voila - now you've got a fully functional Shopify button!
Shopify WordPress Integration - FAQs
How is Shopify different from WordPress?
Shopify helps you build an online store with its dedicated eCommerce platform. The service hosts your website and gives you all the tools you need. WordPress, on the other hand, is an open-source platform. Plugins like WooCommerce for eCommerce tools must be installed on your own site.
Can you transfer WordPress to Shopify?
It's absolutely yes! Cart2Cart provides WordPress to Shopify migration services that allow you to transfer product data, customer information, orders, blogs, and related data from one platform to another. During the process, all steps will be completed automatically, securely, and accurately.
Should I use Shopify or WordPress for eCommerce?
It is undeniable that WordPress is a better-established and more flexible platform than Shopify. It has a much larger user base and a much wider range of themes and apps - you can basically build any kind of website with WordPress given the right skills and resources.
Can you integrate WooCommerce with Shopify?
If you want to migrate your WordPress website data to Shopify, Cart2Cart has all the required functionality. You'll only need to provide your stores' details and the Cart2Cart migration toll will do the rest.
Closing Remarks
All in all, the Shopify WordPress Integration is a perfect way out for those who don't want to engage in any coding or other tech-related aspects of an eCommerce store. It will fit you if you already have a live website or blog on WordPress and want to sell the products there. Moreover, loyal WP fans can enjoy Shopify's eCommerce capabilities without leaving their beloved platform. No risks involved.
To sum it up, if you're still hesitating whether to connect WordPress to Shopify, we'd say - give it a try! Besides, we'd like to hear from those already using this blend of the most popular platforms. Please, share your thoughts in the comments below.
In case you wish to transfer your store from one platform to another, don't forget about our free Demo migration option. Take a step towards the future!