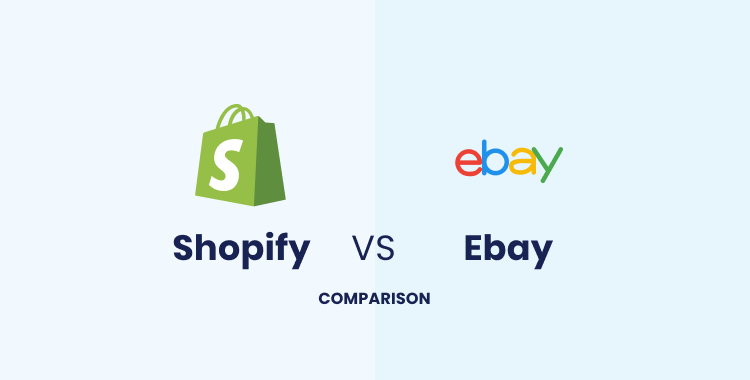 Shopify vs eBay – which is better? The age-old question indeed. If you run an online store or want to venture into the e-retail space, the answer to this question should be of great interest to you. Here's the problem we have with most of the Shopify vs eBay reviews we've come across online. They never really tell you which of the two platforms will get you a piece of the $4.28 trillion worldwide retail e-commerce sales action. Here's what you need to know.
Is Shopify Better Than eBay?
The short answer is – yes, but first, you need to understand the "why" behind our rather blunt verdict. eBay is a decent platform, and it might even help you gain some traction as far as market share is concerned. However, if long-term growth is what your business is after – then Shopify is what you need to propel that vision.
eBay Review – Brief Overview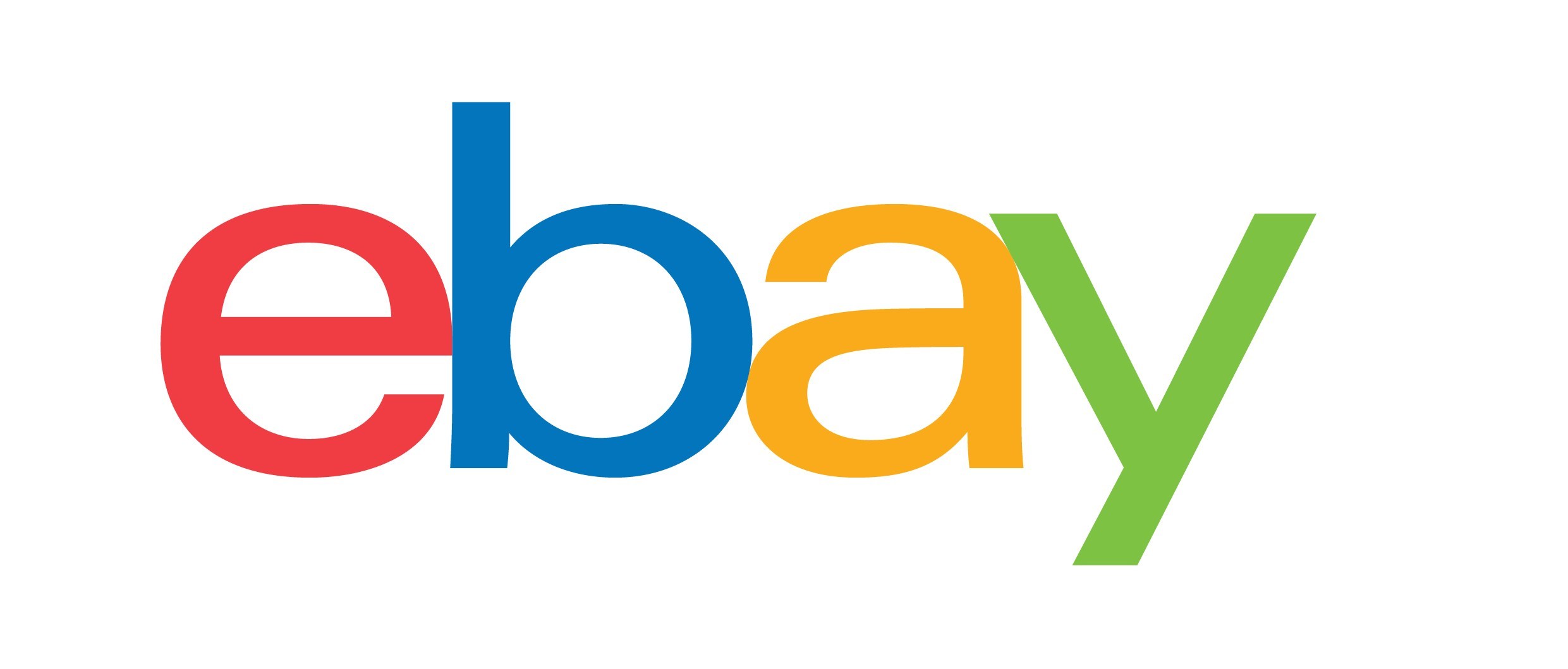 Now that that's out of the way let's take an in-depth look into what eBay brings to the table and why you shouldn't put it on the back-burner entirely when exploring a low-budget Shopify alternative.
eBay Pricing Comparison
The first thing you'll quickly realize is that there are no fixed eBay plans. The fees vary based on the category of items you're selling. The platform charges two principal types of selling fees:
An insertion fee at the point of creating a listing for the item you plan to sell.
A final value fee as a fixed percentage of the total sale amount, plus a $0.30 commission for every order.
According to the eBay pricing structure, the total sale amount consists of the product price and handling fees, the customer's preferred shipping service, taxes, and other relevant fees.
To give you a rough context of what the basic fees for most categories are like, products listed under Music, Motor Parts & Accessories, and Automotive Supplies, for instance, all have a $0.35 insertion fee (free for the first 250 listings each month).
There's also a final value fee of 12.55% on the total sale amount up to a maximum of $7,500 and a $0.30 charge on every order. Sales over and above $7,500 attract a 2.35% levy on eBay payments.
To view a detailed breakdown of these and other fees for each product category on the platform, visit the Selling fees page in the eBay help center.
eBay SEO Features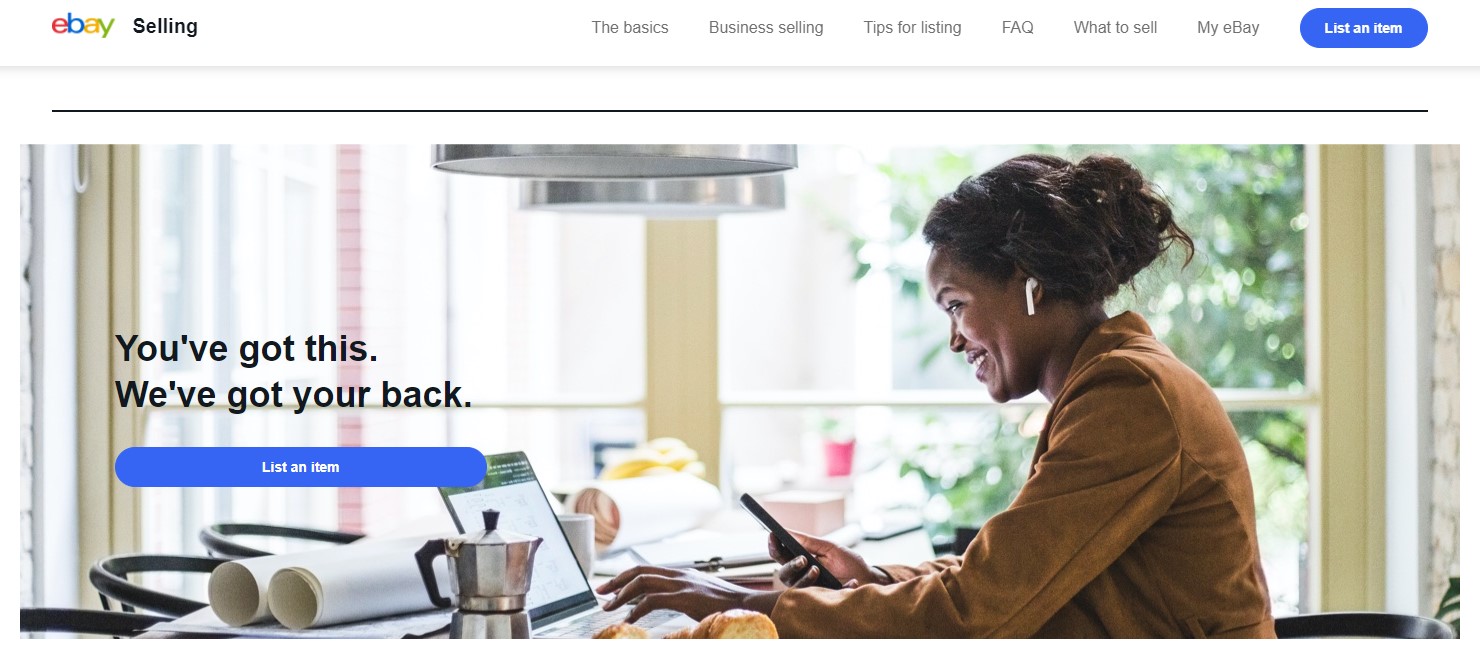 Now, to the meat of the matter.
Search Engine Optimization is the backbone of your online retail business. What we typically look for when analyzing how good (or bad) an e-commerce platform is – whether or not it comes with features that allow you to optimize your listings for search engines.
Always ask yourself this: Can customers find my products?
If the answer to that question is – "No," or "Sometimes… with a bit of digging," – you have your work cut out for you.
eBay does come with some SEO capabilities to help your listings rank as high as possible in an in-platform search on Cassini – and no, we're not referring to the NASA spacecraft that burned to smithereens a few years ago as it entered the atmosphere of Saturn.
Cassini is the name eBay gave to its search engine algorithm, whose relationship with SEO is in many ways similar to Google's. It looks at four primary product-specific and two seller-specific SEO features on listings. Below is an overview of each one.
Product-Specific SEO Features
These consist of what would generally be considered "traditional" SEO practices. It involves the proper use of relevant keywords and works similarly to Google and WordPress SEO.
1. Product Titles
The eBay SEO title builder gives sellers 80 characters to let Cassini know what your listing is about. Craft your product titles using the most relevant keywords without stuffing every single one of them in there.
2. Product Descriptions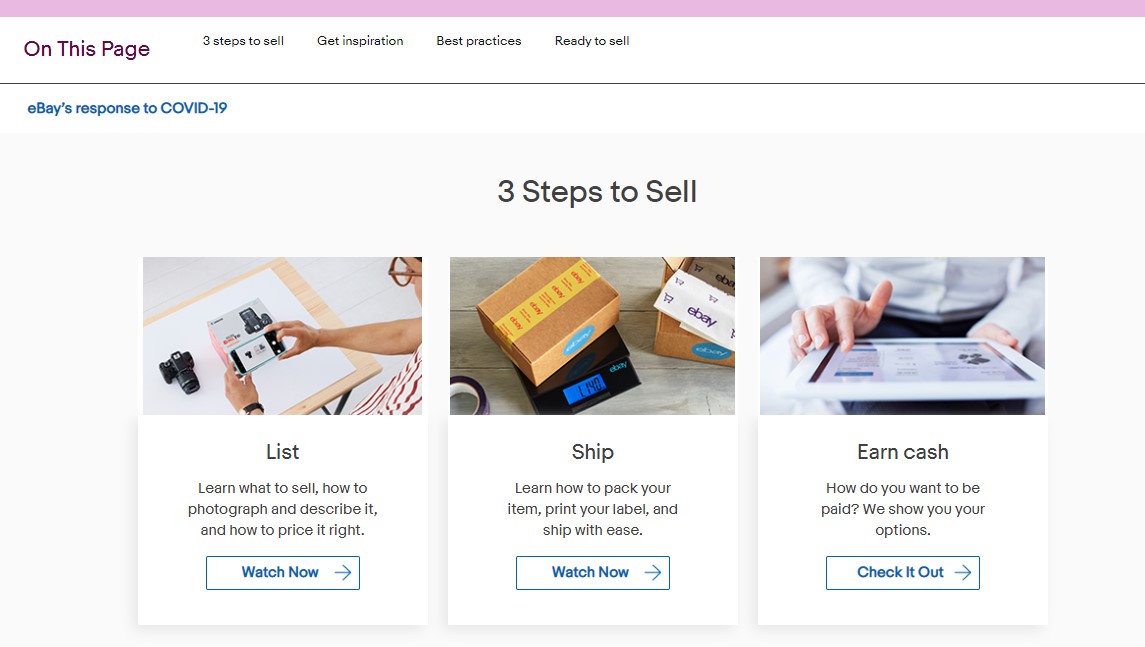 eBay's search engine pays attention to the effort sellers make to market their products on the platform. For higher ranking of listings, Cassini requires sellers to:
Upload an appealing product photo.
Provide a detailed description of the product is no more than 300 words.
Incorporate relevant keywords in the description without repeating them.
Provide practical and useful information to customers, such as the item's features and benefits.
Use keywords in heading tags (Htags) and image alt tags.
3. Catalog Listings
eBay has a massive collection of items regularly sold on the platform. Most of these contain specific details already preloaded into the platform's database to make it easier and more convenient for buyers to find what they're looking for. The filter function lets them narrow down the scope of their search, which works to your advantage as a seller.
4. eBay Categories
The platform has several different categories, which is part of its unique appeal, and one of the SEO features that are bound to drive up sales. To optimize your products for SEO, eBay allows sellers to list items in the relevant categories. Cassini takes punitive action against sellers that list products in multiple classes.
Seller-Specific SEO Features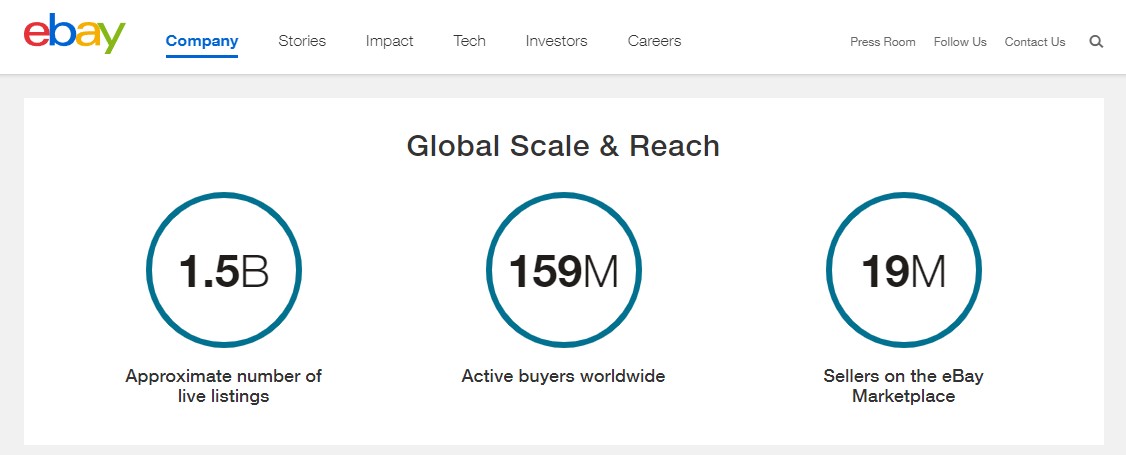 This has more to do with how you operate your shop and the value you give to your customers. Below is an overview of two features Cassini takes into account when ranking your listings for search engine visibility.
1. Positive Customer Feedback
The eBay algorithm gives preference to sellers with a proven track record of making their customers happy by ranking those listings at the top of search results. Products with low detailed seller ratings feature at the bottom of the results pages. Delivering quality items reflects positively on your listings' SEO.
2. Fast Response Times
Cassini rewards sellers who address customer queries in the shortest time possible by improving the ranking of their listings. While doing this may not immediately affect the position of your products in search results, it provides a positive customer experience. This, in turn, leads to a positive eBay review, subsequently leading to a higher ranking.
Shopify vs Amazon Comparison
eBay Pros and Cons
Below is a list of eBay pros and cons based on our findings.
Pros
Access to more than 187 million potential customers.
Allows you to sell any type of (legal) product or service.
Easy to set up and start selling online.
Provides excellent exposure for your brand.
Plenty of seller-protection safeguards in place.
Cons
Difficult to stand out from the competition.
High competition in heavily saturated, price-sensitive niches.
High seller fees may significantly reduce profit margins, especially for lower-priced items.
Limited customization options.
Restrictive rules and policies.
Shopify Review – Brief Overview

As far as Shopify reviews go, one thing is for sure. The platform offers long-term scalability, which you want when investing your time and resources in an e-commerce store. Here's how the eBay alternative achieves that.
Shopify Pricing Explained
One of the many things we like most about this platform is how flexible the pricing tiers are. Whether you have a seasonal business that doesn't require a full-time online store or have a large-scale enterprise with massive sales volumes – you'll always find a feasible solution in the various Shopify pricing plans on offer.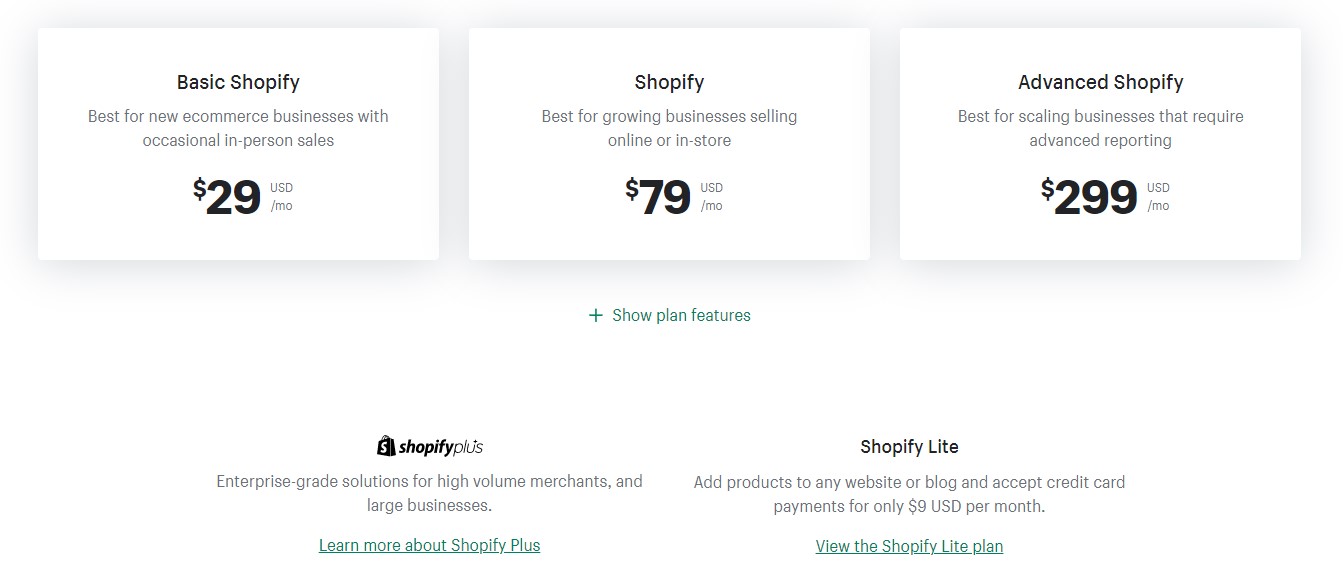 Here's an overview of each.
Shopify Lite – At $9 per month, the Lite plan lets individuals integrate a Buy button and shopping cart to an existing website or social media sites like Facebook or Instagram. It is ideal for seasonal sellers or anyone looking to test the e-commerce waters before fully plunging.
Basic Shopify – At $29 per month, the Basic plan is the cheapest tier you can get to build an online store. It is perfect for startups and has all the essentials to get your business off the ground.
Shopify– At $79 per month, this plan is designed for growing businesses, particularly those that have outgrown the previous tiers. It comes with features like gift cards and enjoys significantly lower payment fees compared to Basic Shopify.
Advanced Shopify – At $299 per month, this plan is made for big businesses that want to scale their operations. You get advanced reporting and analytics features, lower transaction fees, and even calculated shipping rates from third-party providers.
Shopify Plus – This is the "big boys club" of the Shopify plans. It's built for large-scale enterprises with massive budgets and huge sales volumes. While prices start at $2,000 per month, this is not a fixed figure. You would need to get a custom quote depending on the specific needs of your business.
Shopify SEO Features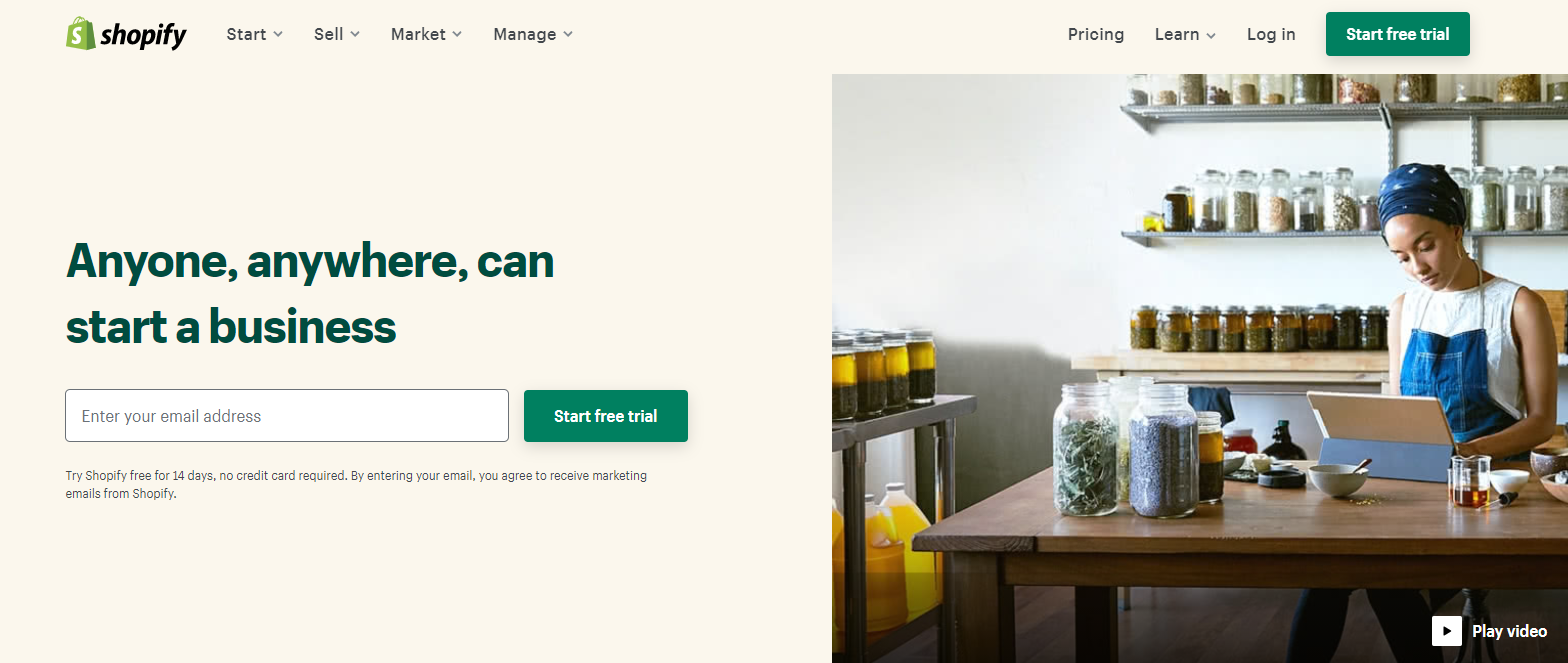 Unlike eBay, which requires you to optimize every listing for search engines manually, Shopify comes with several built-in SEO features. Why is this important, you might ask?
For one, it saves you a ton of time – and headaches, to be honest – that you would otherwise spend making sure that potential buyers searching for products on Google will find your store listed among the top websites on search engine results pages (SERPs).
That is not to say that Shopify SEO is entirely hands-off. All we're saying is – the platform takes care of the obvious stuff.
For instance, it automatically generates canonical tags for each page of your website to prevent duplicate content from showing up on SERPs; themes auto-generate title tags containing the name of your store; the platform auto-generates robots.txt files and sitemap.xml so you don't have to.
Other handy SEO features we found in our Shopify review include:
Meta Title
The platform prompts you to edit the meta titles for your products, collections, and web pages, as soon as you add a new listing. The meta title is the blue page heading displayed on SERPs. Ensure you include the focus keyword in your title.
Shopify vs WooCommerce Review
Meta Descriptions
Shopify also prompts users to edit the meta description in the field below the page title. The meta description is the condensed version you see displayed in SERPs right under the meta title. It should have the focus keyword and be limited to 150-160 characters for visitors to view the full description on Google.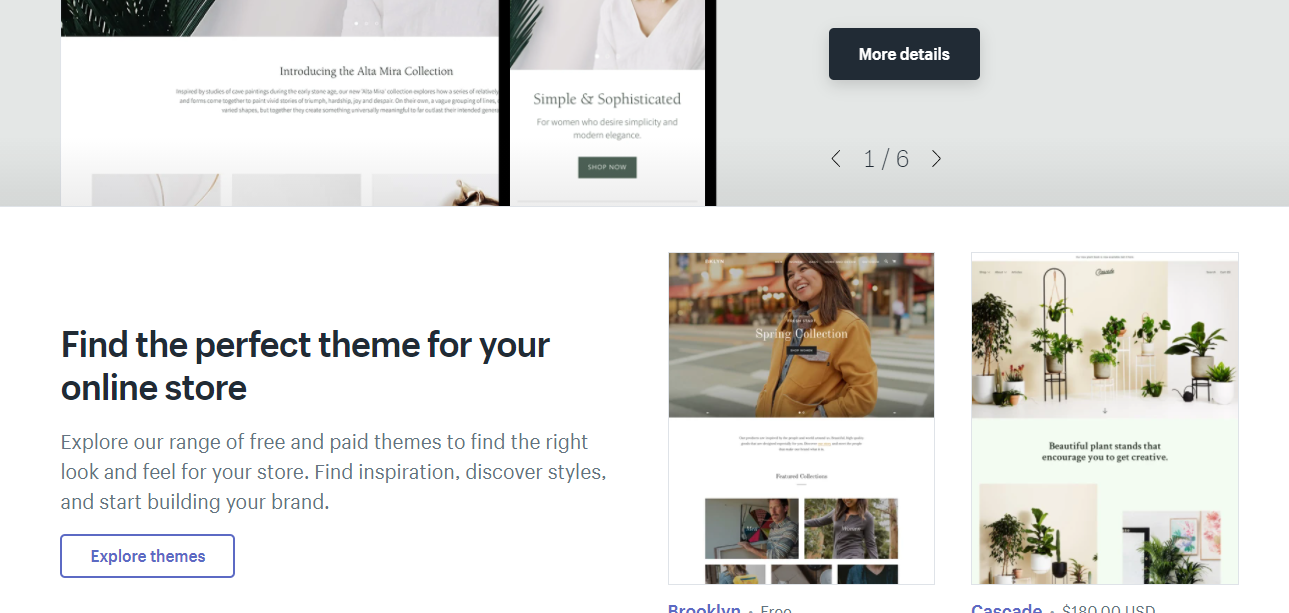 Custom URLs
Shopify makes it easy for merchants to input a custom web address for a particular page on their online store, to make it relevant to the content on that page. For instance, a product page displaying women's summer dresses would have a URL that reads something like ".com/womens-summer-dresses."
Heading Tags
Incorporating heading tags makes it easier to adhere to Google's readability guidelines which are great for SEO. Shopify lets you add headings to the text on any page with minimal effort.
Image Alt Text
Adding alt text to images on your online store not only tells Google what the picture depicts if it fails to load but also makes it easier for visually impaired users to access and browse your site. Shopify prompts you to add image alt text before uploading the file.
Mobile Compatibility
All Shopify themes are optimized for mobile, something that bodes well for SEO. Given that 90 percent of internet users worldwide rely on mobile devices to go online, making sure your virtual store adapts to all screen sizes and orientations is an essential piece of the puzzle. A good user experience equals lower bounce rates, which results in a higher ranking on search engines.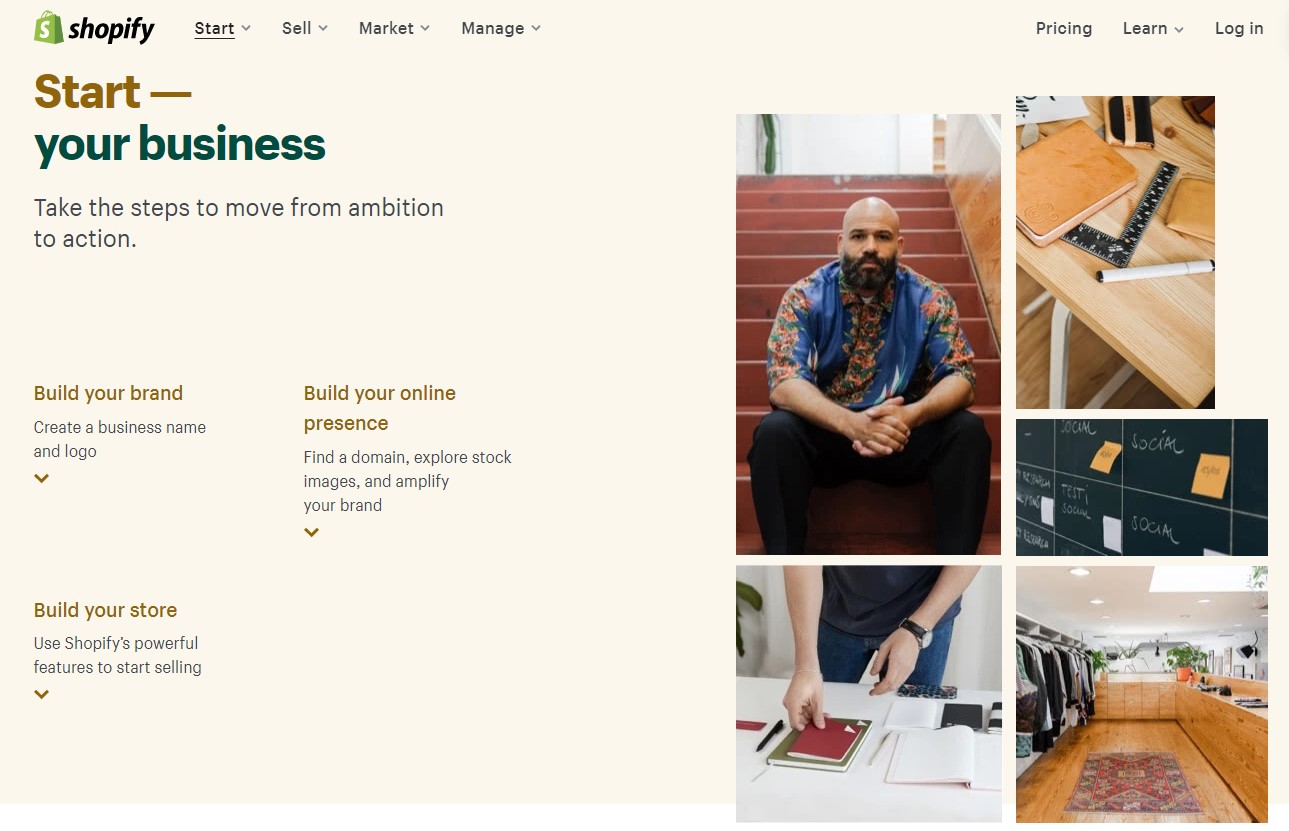 Shopify Pros and Cons
Below is a list of Shopify's pros and cons based on our review.
Pros
Supports cross-platform selling on multiple channels like Facebook and Instagram.
Powerful built-in SEO capability.
Supports more than 3,600 third-party app integrations and extensions.
Compatible with over 100 debit and credit card providers and payment gateways such as Apple Pay, PayPal, and Shopify Payments.
Powerful features for managing and scaling medium-sized to large-scale stores.
Cons
Higher-than-average transaction fees when using third-party payment providers.
Heavy reliance on third-party integrations drives up the monthly costs.
The backend editor's steep learning curve.
Selling on eBay vs Selling on Shopify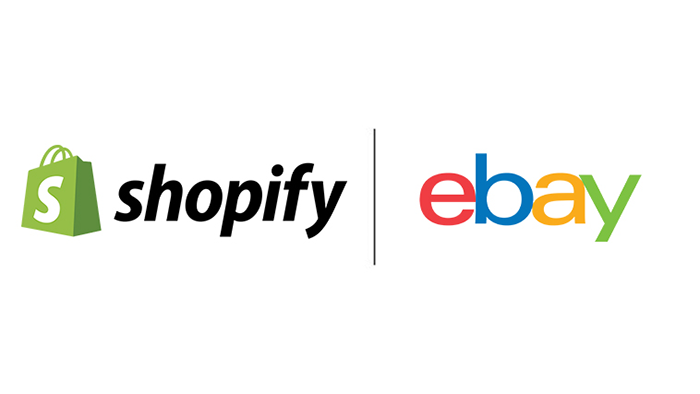 As far as selling on eBay vs Shopify goes, it all boils down to how invested you are in the whole process. Here's what we mean.
Shopify gives you total control over the management and customization of your website to match your brand and business needs. You get to decide what to do with the customer information you collect and maybe even use it to cultivate a relationship with them.
Let's not forget the scalability factor Shopify gives you. Major brands like Nestle, Budweiser, Good American, and Kylie Cosmetics are powered by Shopify Plus. As your business grows, all you have to do is step up the tier to handle the ever-rising sales volumes.
Last, certainly not least, is how easy Shopify makes it to optimize your store for SEO. This helps it rank higher on SERPs, and that's always a good thing. Selling on Shopify then becomes super easy.
On the flip side, we have eBay, which is more suited to individuals with a limited number of items to sell or are dabbling in e-commerce as a side-hustle or hobby. In short, it is perfect for anyone who doesn't need a fully-fledged online store or isn't prepared to devote the energy and time required to run it full-time.
Grab this unique opportunity right now!
Try out the Cart2Cart by running a free demo and migrate your store data today.
Start free Demo now
Shopify vs eBay - FAQs
How to temporarily close Shopify store?
To access your store, log in as the store owner. Administrate your Shopify account by selecting Settings and then Plan. Then, on the Pause or deactivate store page, select the Pause for 90 days plan.
How do I close a Shopify paused store?
Once your account has been reactivated, you can close it by following these steps:
Log in to the admin section of your store.
Click on Settings.
Next, click Plan and Permissions.
From there, Scroll down to the bottom of the page and click "Close my Store".
What happens to the domain if I close my Shopify store?
If you remove a domain or leave Shopify entirely, then Shopify's HSTS policy remains in effect on your domain for an additional 90 days. You will not have to perform any additional steps if your domain is transferred to another platform that uses HTTPS.
Final Thoughts
Shopify vs eBay – what's the verdict? If we had to pick, it would undoubtedly be Shopify. However, it's important to keep in mind that it also supports cross-platform selling. There's no reason why you can't have a Shopify store and post your listings on eBay as well to get the best of both worlds.
Are you thinking of transferring from your current e-commerce provider to Shopify? Cart2Cart is an automated data migration tool that will help you do just that. Move all your product, order, and customer details safely, conveniently, with no hassle whatsoever.
Register now for a free Cart2Cart demo.