Best Shopify Alternatives Worth Considering in 2022
Originally published October 03, 2021 / updated January 16, 2022
1 MIN READ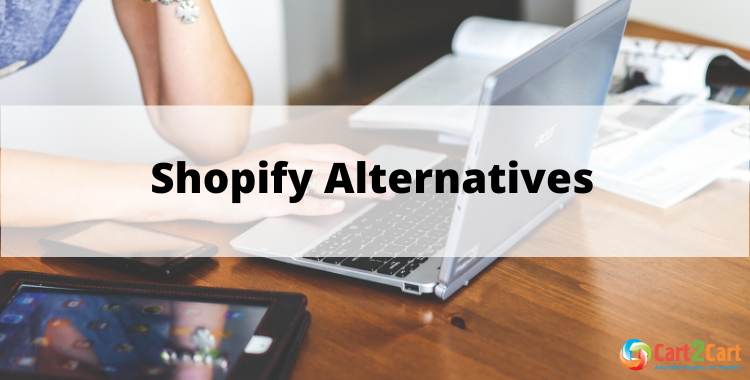 Shopify, undoubtedly, is one of the most popular eCommerce platforms. It empowers
What are Shopify alternatives?
It is worth mentioning that Shopify is a highly-optimized hosted solution. Its set of tools is easily compatible with features of open source platforms, e.g., WooCommerce or Magento. Some of Shopify's alternatives are also hosted and try to match Shopify in functionality, i.e., BigCommerce, Volusion, and Wix.
Let's go into detail and define their differences to find out which one you should give a try.
BigCommerce
Since the time of its creation BigCommerce is the fiercest Shopify competitor. It is an acknowledged eCommerce platform, both easy to comprehend and build an eCommerce store from scratch without technical skills or coding expertise.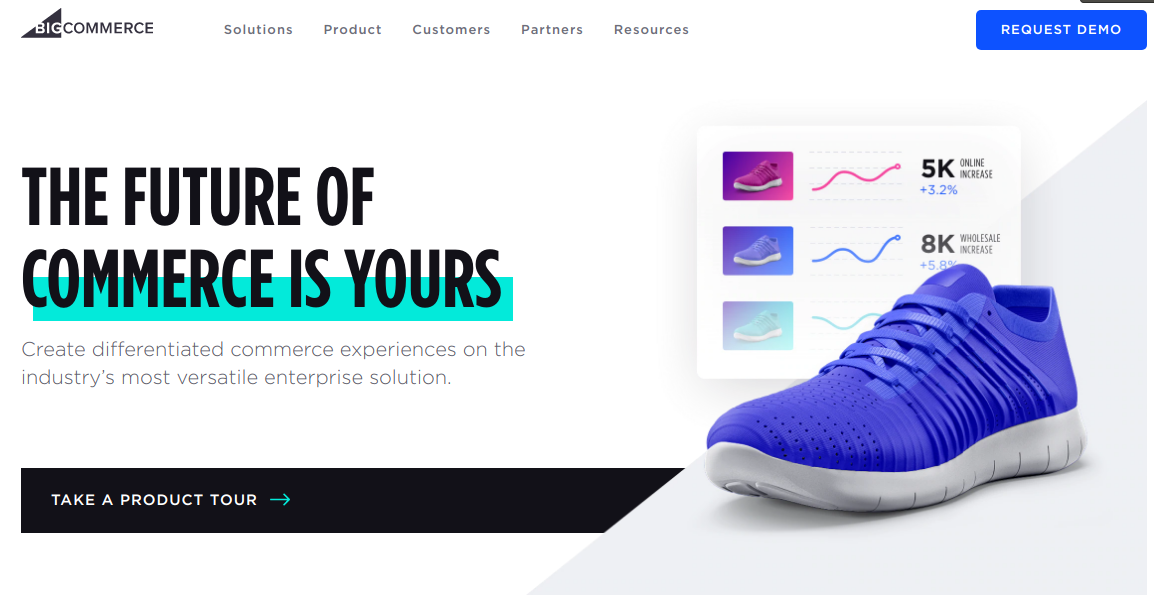 The choice between Shopify and BigCommerce is a confusing issue. Both solutions are hosted, easy to use, feature-rich, highly-optimized with omnichannel 24/7 support.
Offering a wide range of eCommerce tools (inventory management, products showcase, setting taxes and rates, tracking orders, etc.), Shopify and BigCommerce are considered to be counterparts. Nobody would argue that both platforms allow building attractive and advanced e-store. But there is always a slight difference, right?
If you are in search of Shopify alternative that has more out-of-the-box eCommerce tools - BigCommerce is a good option!
Shopify kindly provides you with basic eCommerce tools to create and run an e-store. Meanwhile, more advanced tools that help to grow your profit and build effective eCommerce store are available within the official app store at an additional price (all of them have a free trial period).
The largest Shopify competitor provides you with the most comprehensive set of out-of-the-box features that are already included in a monthly fee.
If you're thinking that this rich set of tools will cost you a fortune, let us dispel the myth. Here is the monthly price comparison of BigCommerce and Shopify.
Shopify:

BigCommerce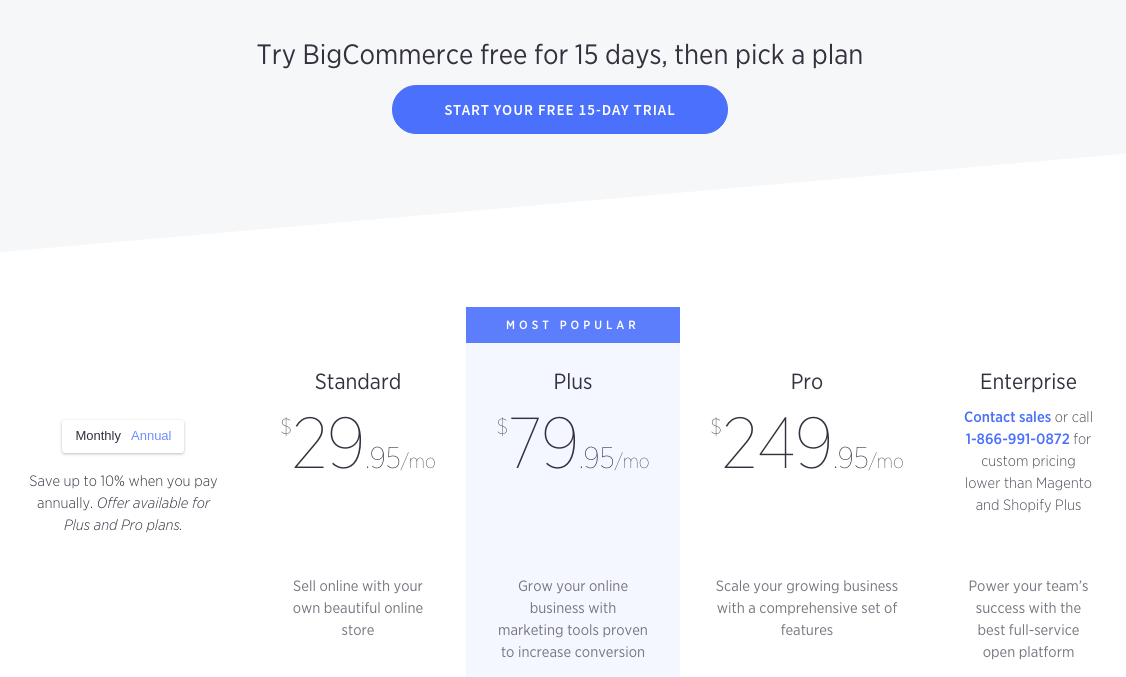 The pricing is practically identical. But if this is not convincing enough to make a decision - we have one more argument. Let's consider transaction fees. If you are using Shopify payment gateways, you'll not pay a cent, but if you use third-party payment methods (PayPal, Square, Authorize.net, etc.), you'll be charged up to 2% depending on your plan. In its turn, BigCommerce allows using third-party solutions without any additional fees.
So if you're willing to get more value from advanced tools and get freedom from transaction fees you can switch your current Shopify store to BigCommerce automatically without any manual data input.
We have to admit that Shopify has been much more popular past years than BigCommerce, its popularity and market share is growing rapidly and constantly. Check Google trends chart below:
This can't be just a coincidence, surely. If you want to dive deeper into investigating differences between these shopping carts (and the one we'll going to review next), check out our comprehensive Volusion vs. Shopify vs. BigCommerce review.
Volusion
Volusion is another hosted Shopify competitor. It offers an intuitive and well-organized system and around 900 out-of-the-box features that help more than 180,000 entrepreneurs all over the world.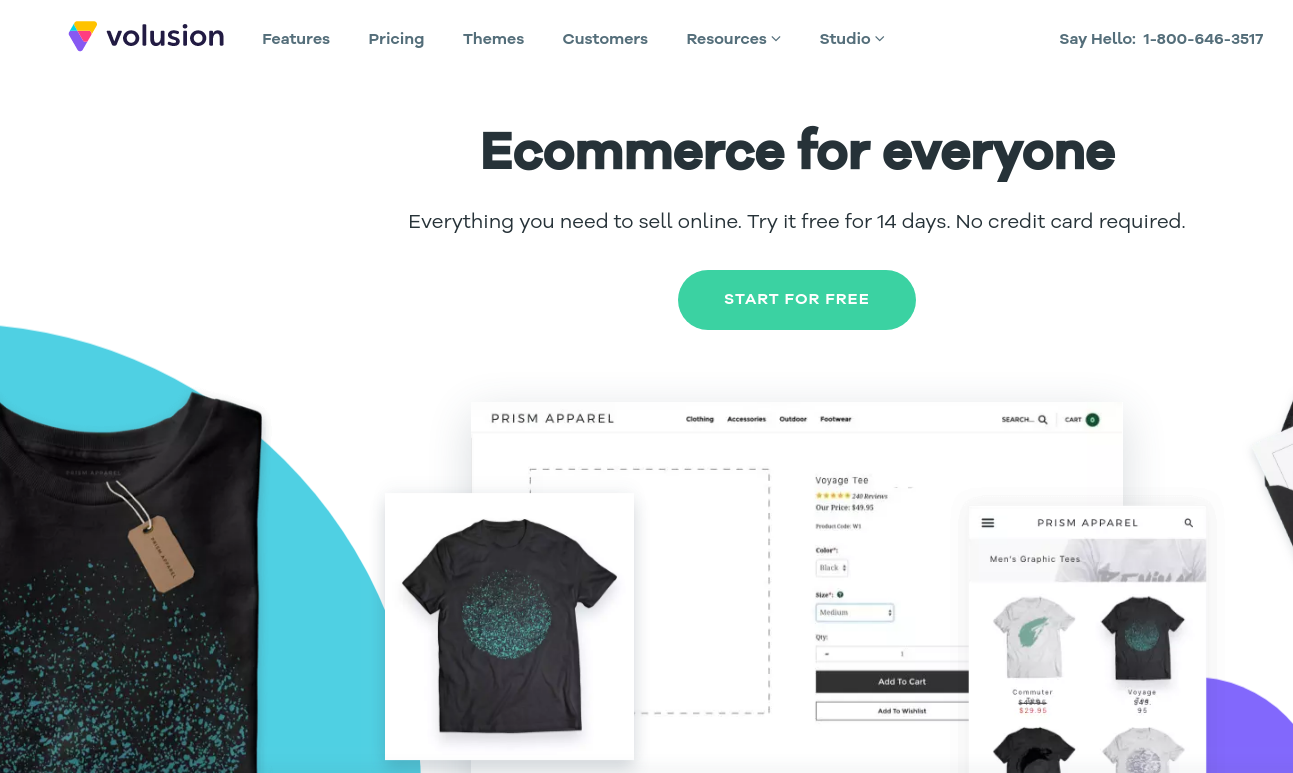 The same as Shopify, Volusion allows you to create a Facebook store and sell on eBay and Amazon. These integrations, along with a set of effective marketing tools and SEO-optimization, make Volusion one of the equal competitors to Shopify. Here's the list of key eCommerce features Volusion points out on its website.
Volusion pricing ranges from $29 to $299 per month. However, within Personal plan, you're able to sell only up to 100 products.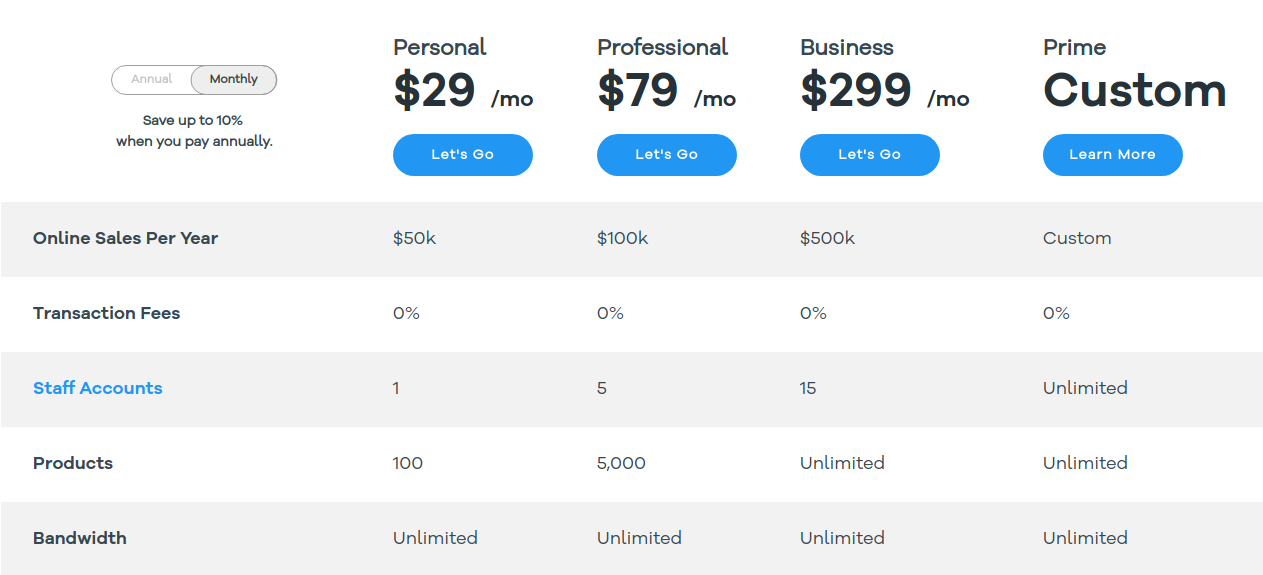 The absence of transaction fees at Volusion is one more point worth emphasizing while comparing Volusion and Shopify platforms.
Both Shopify and Volusion are mostly popular in the United States. Shopify currently runs 1,350,379 live stores, while Volusion only 12,568. This shows that, even being one of Shopify competitors in functionality, Volusion is far away from beating its popularity. Shopify nevertheless holds the leading position!
Wix
Wix website builder is also considered to be one of Shopify's competitors. It could become a good choice for those merchants who prefer ease of use to advanced eCommerce tools. Wix was primarily created to build and maintain professionally-appearing websites, thus its eCommerce functionality looks quite limited comparing to "pure" online store builder - Shopify.
Wix's famous drag-and-drop interface makes it a perfect match for non-tech users. It is mostly used by creative minds - those who know how to create jewelry, design clothes, take pictures, etc. and want to avoid hosting headaches. You can create a beautiful website just within a few clicks. To launch an eCommerce store, you need to download any of the apps available on the marketplace. This will provide you with the possibility to sell 100-500 items without any coding skills. It just couldn't be simpler, right?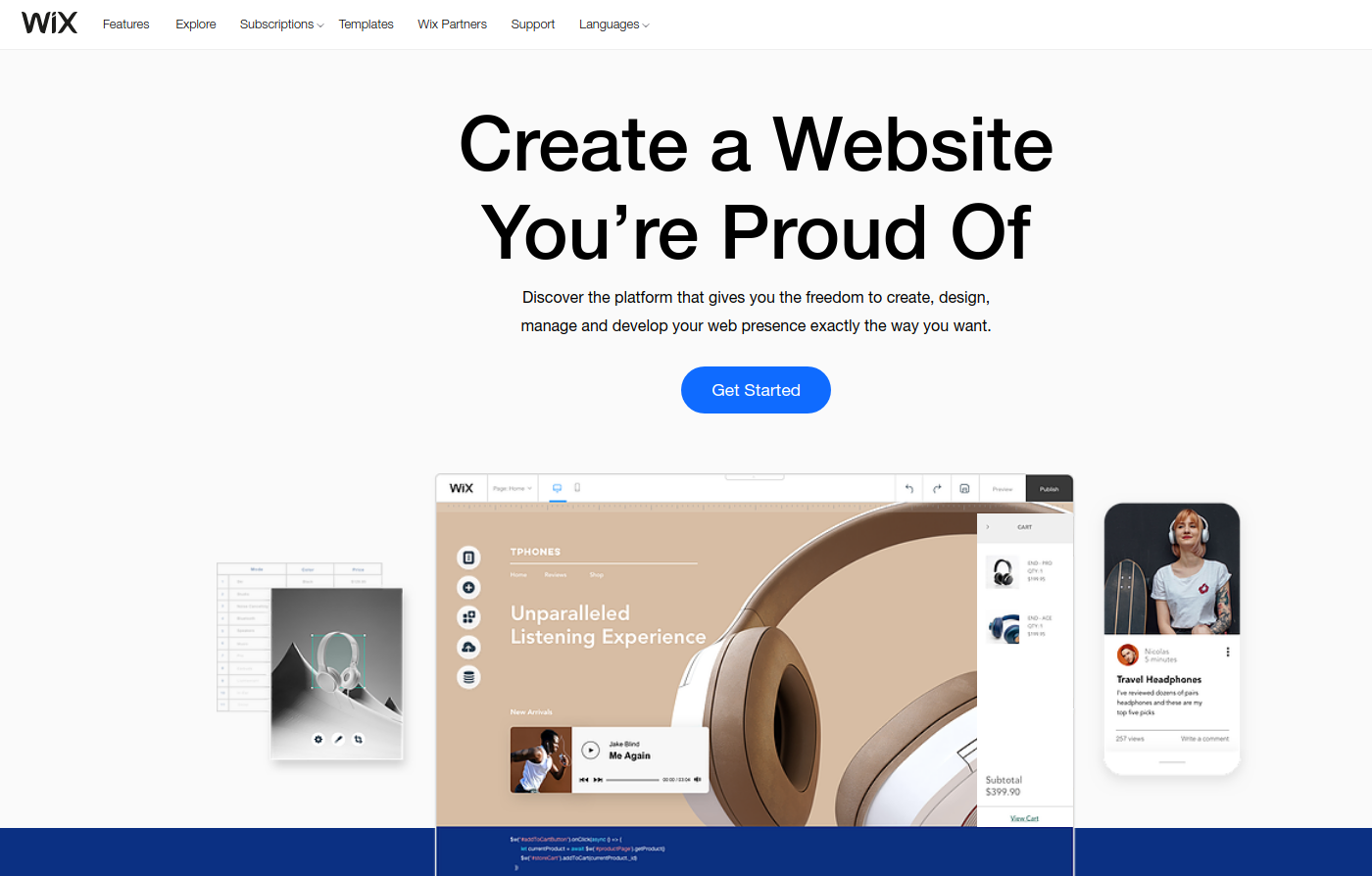 Wix is one of Shopify alternatives in design-wise that provides you with beautiful templates and easy-to-use image editor. By the way, Wix, the same as Shopify, offers extensive blogging possibilities. Experienced merchants and marketers know its value on today's market - an effective blog is key to increasing customer engagement and Google visibility.
As for the pricing, we bet you'll never find a cheaper hosted solution than Wix. The lowest plan that allows you to set up an online store costs $17 per month. And it's not a joke.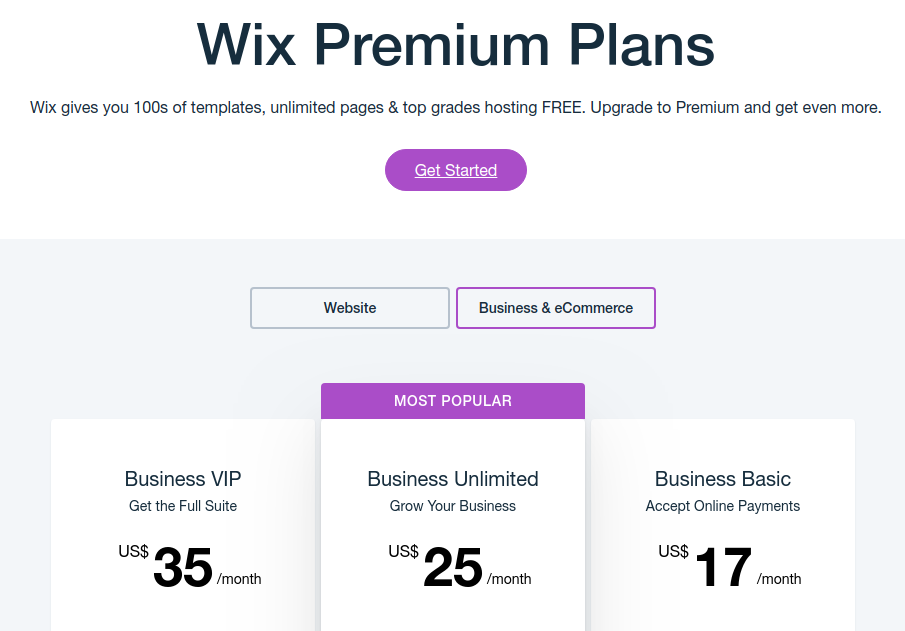 The difference between the Wix and Shopify pricing plans is more than noticeable - Basic Shopify is more expensive than Wix VIP. But, we can't neglect the fact that the cheapest Shopify monthly plan gives you more advanced and useful tools than the most expensive Wix plan.
When considering the list of Shopify competitors, its fair to say that Wix eCommerce features are pretty limited. But entrepreneurs will definitely enjoy the user-friendliness and efficient marketing tools. Also, business owners will appreciate the absence of commission making transactions.
The choice is always yours, but if this website builder is too weak for your needs and goals you can always change Wix to Shopify.
#WooCommerce
WooCommerce is the first in our list open-source Shopify competitors. This robust platform is an eCommerce plugin for WordPress - the easiest and most powerful website and blogging content management system nowadays. WooCommerce currently powers 28% of all the websites using eCommerce technologies. That's impressive, isn't it?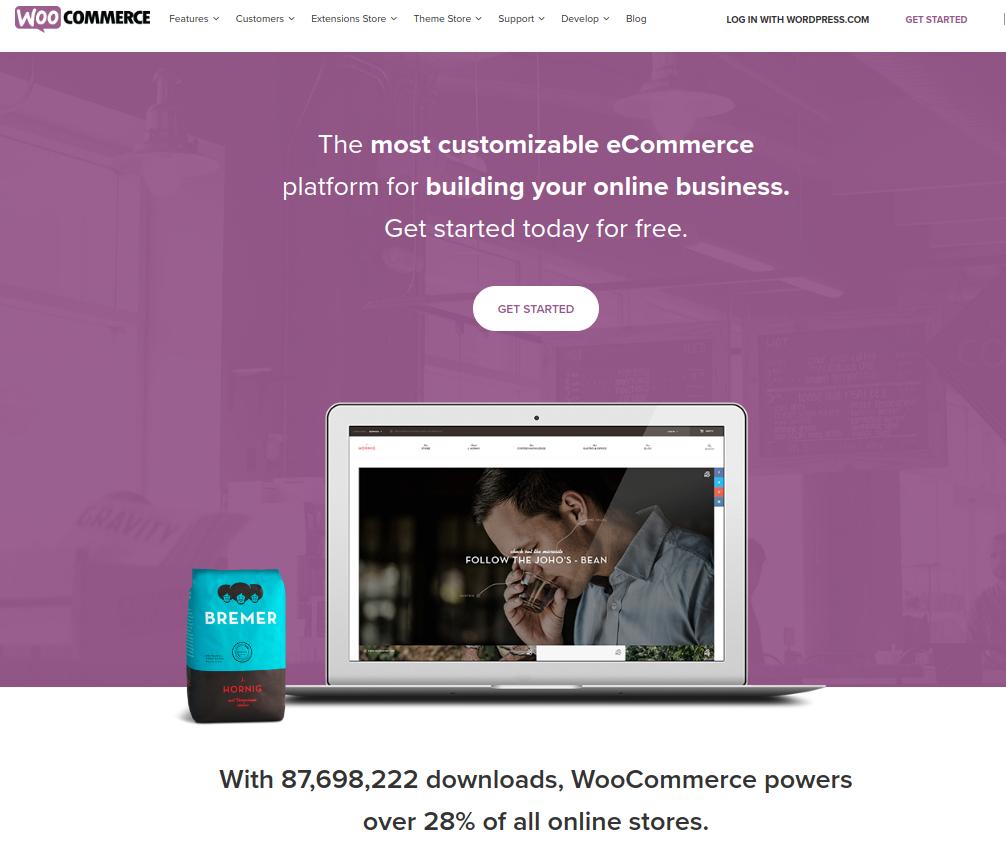 WooCommerce is a good option for fast-growing startups as it is a highly-optimized and lightweight solution that is full of advanced features. Open code allows you to change your store background as much you want and constant upgrading enriches your platform with new features.
WooCommerce is robust enough to power vast web stores in the world. It allows you to sell anything you want from digital to physical products. Being an open-source solution, WooCommerce requires some technical skills (optionally, you can hire a developer) to build a website and cover all the tech aspects. Unlike with Shopify, you will be responsible for website performance, technical maintenance, and hosting. WooCommerce is considered to be very user-friendly, but it's just a bit more challenging than Shopify.
You may ask what makes WooCommerce a worthy Shopify competitor? Undoubtedly, it's freedom of use and unlimited flexibility. And of course, if you choose to run a store on WooCommerce, it can be easily turned into anything you want with your wish and knowledge alone.
WooCommerce has a significant advantage over Shopify when talking about design customization possibilities. You'll be able to edit just anything you want due to its hosted nature and the considerable number of themes and templates.
WooCommerce can give you lots of opportunities to profit from your venture. Ready for such a challenge? There is always possibility to switch your Shopify store to WooCommerce if that is what you need or vice versa, we don't mind!
Magento
Magento is known to be the most flexible eCommerce platform in the world and just can't be excluded from the list of top Shopify competitors. Magento, as well as WooCommerce, is an open-source solution that offers unlimited possibilities to tech-savvy merchants.
Magento comes with a well-organized interface and professional look. It provides business owners with all of the existing eCommerce features and is suitable for building a perfect e-store. What's more, an open code provides you with high-level customization possibilities.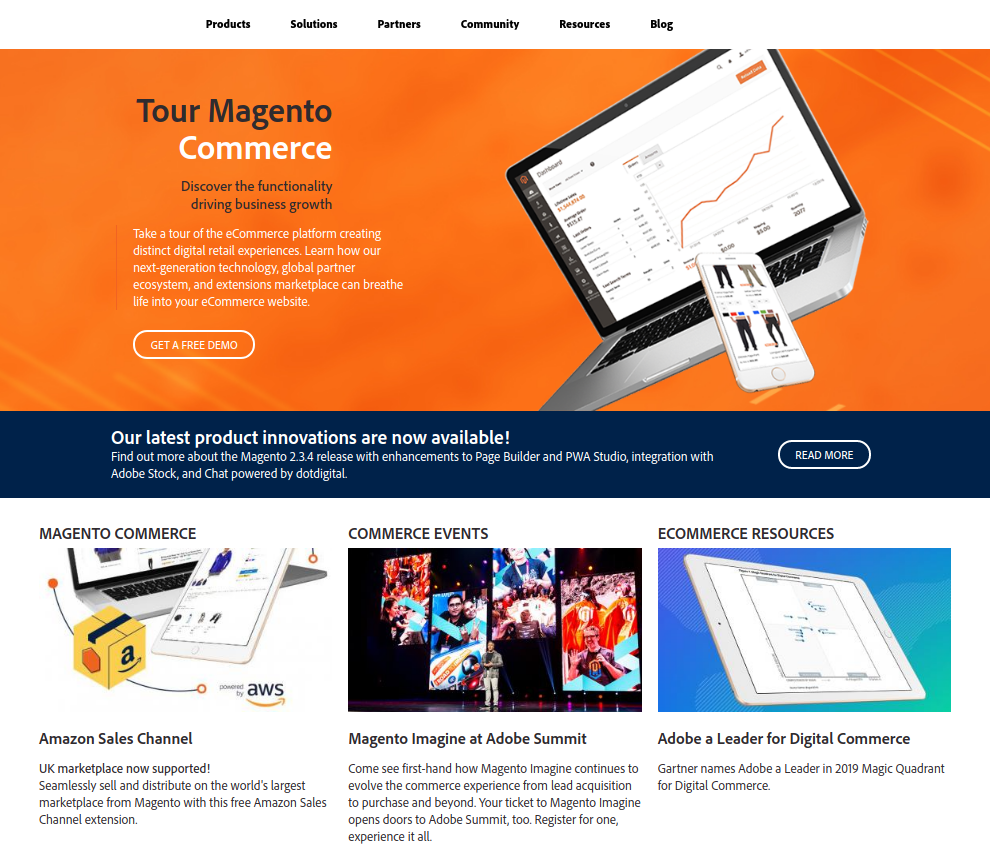 Though unlike Shopify, Magento is not so user-friendly, and without at least minimal technical background, you're likely to face tons of challenges (especially if you have no prior experience in web development). Anyway, you can always hire a developer who will create a good-looking store. Apparently, it's not the best alternative if you have limited tech skills, but if you feel it's what you need - get prepared to spend days learning the basics of Magento.
Magento is a powerful Shopify competitor, but we think that Shopify gets the winning point, allowing merchants to easily build a profitable eCommerce store with the most effective tools. Remember, you can always migrate from Magento to Shopify. We believe that Shopify can cover all the basic eCommerce needs your Magento store would with much, much less headache.
We can't deny, though, that whereas Shopify does have certain limits, Magento sees no barriers in its tech-wise excellence. But it's too challenging for an average store owner.
Bottom Line
Choosing the right platform may be confusing, but there is always a possibility to move your store's data to another solution if you are not satisfied with what you have. If this situation is familiar to you, Cart2Cart automated migration tool can help you. It supports more than 85 eCommerce solutions, and we're sure you'll find yours.
Cart2Cart allows you to migrate to Shopify from any of them or switch from Shopify wherever you want. It doesn't require technical skills, and your data will be automatically moved to a new store. Another good reason to try it is 24/7 support and free trial - no losses if you're not satisfied with the result.
So, if you are ready to give your store brand new look and open new horizons of eCommerce with effective tools, go for a Free Demo now!
---
Victoria Desyatnyuk
In love with Marketing. Young eCommerce expert. Strongly convinced that self-development and skills' augment are equal to success. There is no limit to perfection, or is there? Dream big - Do bigger.
---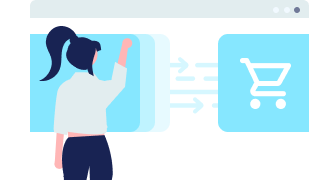 Migrate your store data
to a new platform in 3 steps
Which eCommerce platform suits you best?
Planning a store migration but there are too many questions?
Click to schedule a consultation with our migration experts