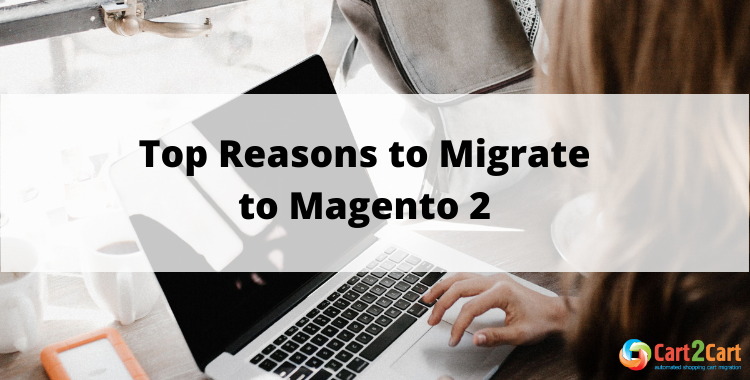 No secret that Magento 1 to Magento 2 migration is a matter of urgency these days. As you probably know, the company will stop providing official support for all the 1.x versions starting June 30, 2020.
For years, Magento 1 was a favorite go-to destination for thousands of online merchants. This highly-customizable eCommerce platform supplied users with all the necessary tools for establishing and growing their web-stores. But the world is continually changing. So is the technology. Therefore, some good things (like the Magento 1 era) eventually come to an end. They make room for the improved versions of the software. It's the first and most apparent reason for Magento 1 to Magento 2 migration. But there are some other factors that might persuade store owners to perform the switch. Want to know more? Read on!
What are the risks of postponing Magento 1 to Magento 2 migration?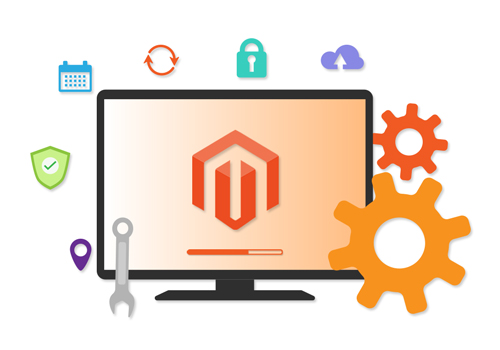 To begin with, we need to clarify that Magento 1 to Magento 2 transfer is not obligatory, but a recommended activity. At the same time, you should understand that staying on the older versions of the software might negatively impact the store's performance. Let's take a closer look at the possible issues:
Store's vulnerability
Since Magento will no longer issue security patches to Community and Enterprise 1.x editions, your business can be exposed to cyber- and hacker attacks. You won't be able to protect not only the store's data but also customers' personal information and credit card details.
Loss of PCI compliance
This feature is essential if you work with the third-party payment providers. Without the constant updates, your eCommerce store is not going to meet the latest Payment Card Industry Data Security Standard. And, as a result, Google can mark your website as a non-secure one. Thus, you may lose a significant number of potential customers and scare off the existing ones. The majority of payment providers have already warned their clients about the consequences of staying on Magento 1.
Outdated extensions
New features and improved usability help keeping your store up to date. Magento 1 end of life will eventually affect your current set of extensions. Thus, due to the lack of upgrades and support, they will become outdated. Finding proper substitutes can also be hard since all the third-party developers will already be Magento 2 oriented.
Absence of expert help
It is no wonder that with the dawn of Magento 1, all the experts will stop focusing on the discontinued versions of the software and shift towards Magento 2. Consequently, managing and fixing your store is going to be difficult. This may negatively impact the overall user experience, checkout speed, and other essential features.
What are the reasons for Magento 1 to Magento 2 migration?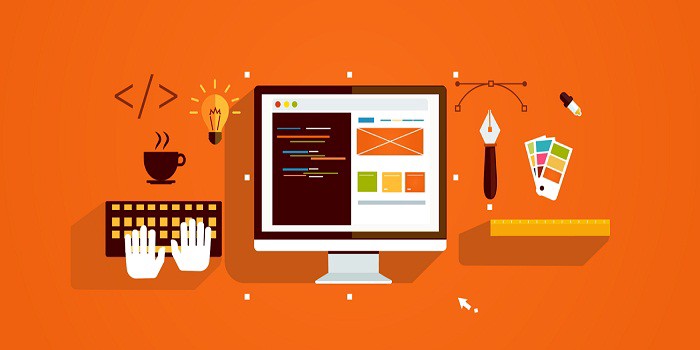 Magento 2 is ten years younger than Magento 1. Naturally, the developers took care of all the inconsistencies and made a bunch of improvements. Therefore, Magento 2 offers users a wide range of new features, enhanced security, and much better overall performance. So, the list of Magento 1 to Magento 2 migration benefits includes:
Improved performance and scalability
The website's speed was always one of the main issues of Magento 1. Magento 2 out-of-the-box features, on the contrary, offer an excellent store's performance and enhanced scalability. The platform has a built-in full page cache, which contributes to the increased store's loading speed. It can also handle multiple catalog pages without slowing down. Moreover, Magento 2 stores can handle more traffic, manage numerous page views and orders.
Additionally, the latest versions of the software support Php 7 and have integrated Varnish caching.
Simplified checkout
Magento 2 offers users a straightforward 2-step checkout. Whereas stores running on Magento 1 led customers through a 6-step checkout procedure. Additionally, Magento 2 improves the shopping experience by:
supporting registration after order placement,
introducing guest checkout,
providing customers with fewer application forms and therefore, minimizing the cart abandonment rate,
including order details in every step of the buying process.
Mobile and SEO-friendliness
Magento 2 has all the necessary features to help you increase the store's SEO rankings. Therefore, after performing Magento 1 to Magento 2 migration, you will be able to add metatags for products, categories, and content pages; create SEO-based URLs; add alt attributes to images; use rich snippets, etc.
Moreover, considering the fact that buyers perform more than 50% of online transactions on mobile devices, Magento 2 has introduced a responsive frontend design. Thus, your store will look good on all types of gadgets.
Ajax cart
All the Magento 1 users are aware of the problem regarding page reloading every time the product is being added to the cart. This affects the overall user experience and may result in cart abandonment. Magento 2, contrarily, got rid of this problem by introducing the Ajax-add-to-cart. This functionality uses JavaScript and prevents the page from reloading.
Straightforward admin panel and navigation
Admin navigation in Magento 1 aimed at users with in-depth knowledge of various eCommerce platforms. Magento 2 panel, on the other hand, is cleaner and more user-friendly. Store owners can customize it to manage stores efficiently and effortlessly. Additionally, uploading new products became much more straightforward and 4x faster. Drag-and-drop page builder replaced the outdated WYSIWYG editor. Furthermore, besides photos, merchants can add Youtube and Vimeo videos to the descriptions of the store's items.
Elasticsearch
To improve the search quality, Magento 2 Enterprise edition developers have introduced Elasticsearch. This technology can cope with large volumes of data and makes it easy for customers to find the needed products. In addition, it helps to boost conversion rates.
Testing framework
It is important to notice all the store's bugs and malfunctions before the customers do. Therefore, Magento 2 in-built testing framework makes it easier to detect and solve the arising problems. It is possible to run automated tests on any Magento store regardless of its size and complexity.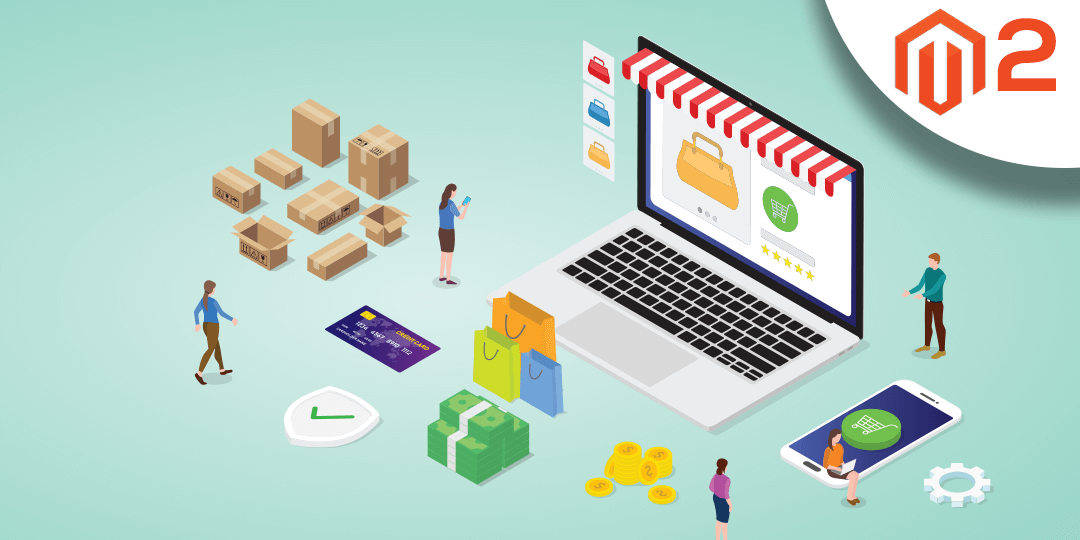 Planning a Magento 1 to Magento 2 migration
Now you're familiar with all the risks of staying on Magento 1 and with all the benefits of switching to Magento 2. Hopefully, you've made up your mind and decided to transfer the store's data to the latest version of the software (before it's too late). At the same time, you should understand that these two carts are entirely different. Thus, the switching process is not a simple upgrade, but a complete store's migration. You will have to move all the necessary data (e.g., products, customers, orders, etc.) to Magento 2. It will take some time and effort.
Luckily, automated migration services like Cart2Cart can do the job for you. The tool will move your current Magento 1 store to Magento 2 without intensive hands-on. Moreover, you won't need to pause your business for the period of transfer. Migration with automated tools is quick, safe, and easy.
Automated Magento 2 migration
Let's outline the main stages of automated Magento 1 to Magento 2 migration. Just follow the simple steps of the Migration Wizard:
Configure your Source and Target carts.
Choose data entities and extra migration options.
Start free Demo migration.
Perform the full migration of your store to Magento 2.
More detailed info on how to upgrade Magento 1 to Magento 2 can be found in our step-by-step guide.
Magento 1 to Magento 2 Migration. Summing up
Store migration is not an easy process. Some people try to postpone it as much as possible. But in the case of Magento, the time is now. We don't mean to hurry you, but it is crucial to understand what is at stake. You've seen all the advantages of moving to Magento 2 and threats of sticking to your old cart. The decision is yours!
Cart2Cart is always ready to lend you a helping hand and migrate your store from Magento 1 to Magento 2 in no time. Perform the free Demo today and grow your business tomorrow!