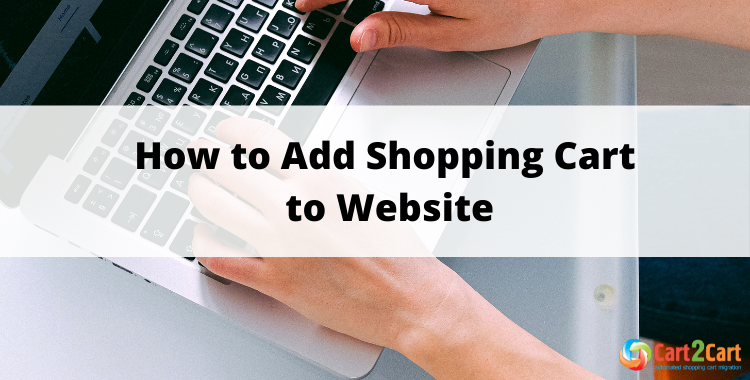 As Zig Ziglar once said: "If you can dream it, you can achieve it," claiming that everything is possible with a goal in your mind and actions in reality. So, have you ever wished to start a business and create your web store? But you didn't have any idea how much you need to invest for its launch, right? That is why in this article we are going to provide you with the related information on how to add shopping cart to website and how much will it cost.
There is no doubt that many factors influence the price of a website with shopping cart as everything depends on your taste and requirements. Moreover, you have to pay attention to technology solutions going in step with the times and making a great contribution to the profit-making success. It means that the cost of a web store will depend directly on your needs and budget. Today we want to highlight points to consider when you research online store creation.
How to Add Shopping Cart to Website: the Variety of Shopping Carts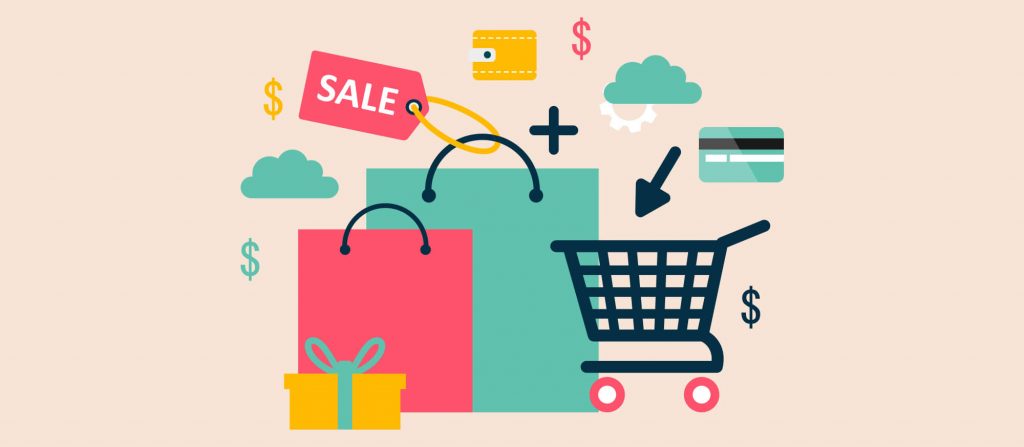 Variety of platforms can turn your brain for sure as each solution offers a set of opportunities, and the price specifies its functionality. Many website shopping carts do not require much effort to establish the store and manage further activity. Therefore, one man's meat is another man's poison, so choosing a suitable platform can be not an easy task that even defines the future business success.
Hence, there are three types of shopping carts: hosted, standalone and CMS-based. What is the difference between them, considering functionality and cart cost?
1. Hosted solution:
+ Easy and quickly to set up. Only a few minutes are needed to create a new store with a full set of features. Also, you don't have to search for a hosting provider as everything is included in the cost.
- Core code is limited for access, so there is not much space for customization.
Most popular hosted shopping carts include Shopify (from $29/month to $299/month), Bigcommerce (from $29,95/month to $299,95/month), Shift4Shop (from 19/month to $229/month) and Volusion (from $29/month to $299/month).
2. Standalone platform: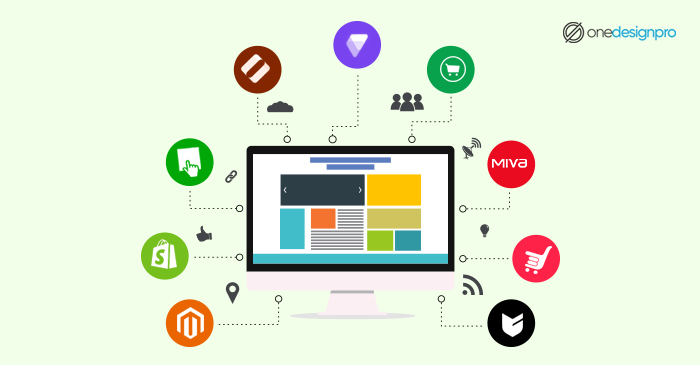 + Absolutely free for installation. Customizations are possible for anything you want. Moreover, you can choose the hosting provider that exactly meets your needs.
- Some solutions may require higher level of programming skills to modify the core code.
Thus, although standalone platforms are free to download and install, you need to pay for the hosting server and have at least basic programming expertise. Otherwise, you can ask a web development company to establish your store starting from about $3,000 for a basic variant.
3. CMS plugins:
+ A possibility for any website owner to become a businessman in a few clicks. Unlimited content management possibilities can be a good addition to the rich functionality of the solution.
- Some limitations can be set for retail activity.
In most cases, CMS plugins are free, such as WooCommerce or WP e-Commerce. Nevertheless, there are paid CSM solutions, such as WordPress eStore Plugin, which costs $49.95. Some of the retail activity limitations can be removed with the help of extensions that can be either free or paid.
How to Choose the Best eCommerce Platform: a Unique Way You Should Try
How to Add Shopping Cart to Website: Basic Components and Price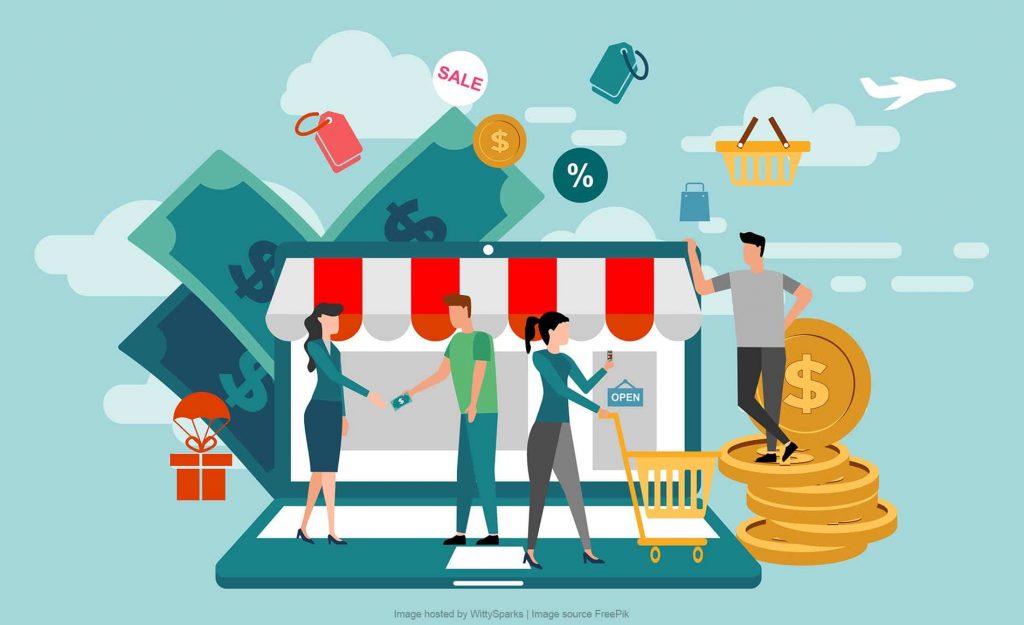 For small web store you can define such figures:
Domain Name – $10/year
Hosting – $50 to $200 a year (depending on traffic & hosting services), if you choose open source solution (standalone platform).
Web planning, design and development teame – 60 hours and up.
3rd-party integrations - besides free ones, some of the integrations require a small fee (from $5 to $300) or annual license (from $20 up to $1,000+).
Continued website maintenance – $500 a year and up (depending on number/type of updates required).
Upgrade your e-business right now!
Start a free Demo and migrate your current store data to any of world's most popular eCommerce solutions!
Start free Demo now
Web Design Expenses
Most of the available e-Commerce solutions have galleries with a diversity of templates that you can apply to the web store effortlessly. There are various eye-catching free and paid designs. However, the probability that hundreds of stores will use the same theme is high. So, if your budget and time for launch are limited, it can be the best and the easiest option. In case you decide to buy a premium theme, expect to spend up to $250 and $1000-2000 for minor changes. And when your choice goes to custom design, be ready to pay a price that starts at $10 000 to make the store unique and striking.
Financial Transactions Cost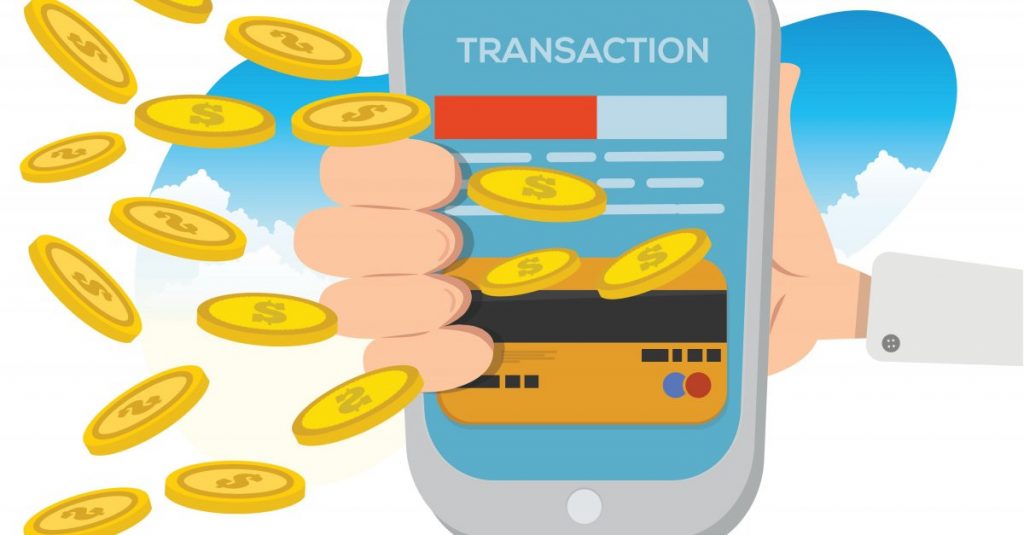 Essential part of online shopping is the checkout procedure preceding the payment for a purchase. So, don't forget to provide your customers with the convenience to fee using various gateways. Your task is to connect the bank account and clients' credit cards accounts. Platforms and payment gateways are typically low-cost considering an upfront investment, but ongoing transactional fees can range between 1% and 5% based on volume.
Marketing Fees
Advertising the store and driving traffic together with sales is also an issue that requires some expenses. Make a marketing analysis calculating an average cost per visitor comparing with other e-shops. Use Google Adwords to estimate it for the key phrases of Google search made previously. It's for you to decide who much money to spend on marketing - from $1 a day up to hundreds - the sky's the limit Attracting customers is impossible without promotions, specials, and other marketing tricks until you become a well-known brand with a good reputation and dozens of loyal clients.
What about CRM?
As well as marketing, you have to notice the provided service price via phone, online chat, and email. Don't forget about managing inventory and suppliers service, taxes collecting, and analyzing website KPI to convert visitors into customers. The minimum cost of CRM is $12 a month for a basic plan.
So, What are the Numbers?
In conclusion, we may estimate that the cost of a small-business store establishment starts from hilarious $10 with no extensions installed. On contrast, you may end up with setting a store for $30,000 and even more, depending on requirements and business size.
If you already have your online shop, but the current solution does not provide all the needed possibilities, use Cart2Cart to solve the problem. Perform migration to any of 85+ supported solutions and built a successful business.