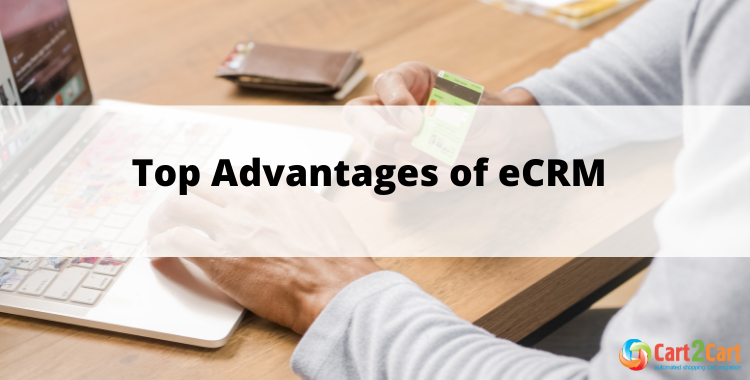 Business world has become a competitive environment that incorporates new and elaborate solutions to meet customers' changing requirements and overcome cultural differences. Usually, e-Сommerce is considered as buying/selling activities accomplished through electronic software. Yet, everything is far more complicated. Read on to find out the main advantages of eCRM.
Nowadays, almost 90% of buyers search for a desired product or service online. These processes generate a vast amount of data difficult to handle and analyze. As a result, it becomes a huge challenge to manage a website daily. But the evolution of technology provides business owners with the ability to use all the advantages of eCRM, facilitate everyday tasks, and offer an unrivaled buying experience.
eCRM that Brings the Change into e-Commerce Landscape
Online retailing uses email communication to establish and elevate relationships with prospects and customers. We can view e-Commerce as a client-oriented strategy that applies various tools to handle multiple processes. But the key to efficient website management is compliance with your customer's expectations, the quality of product, and speed of service.
Integration of CRM software into the running of customer relationships will improve your store performance. The insights into clients' information and its analysis are the powerful leverage for allocating the necessary data for traffic improvement, optimizing the conversion levels, and boosting your sales. Besides, knowing your targeted audience and identifying your best-performing products will increase the response to marketing campaigns. With CRM, you will benefit from all the business processes on a single dashboard. So, these advantages of eCRM will help you cut the costs, as well as enhance the cumbersome and heavy-manual day-to-day tasks with automation.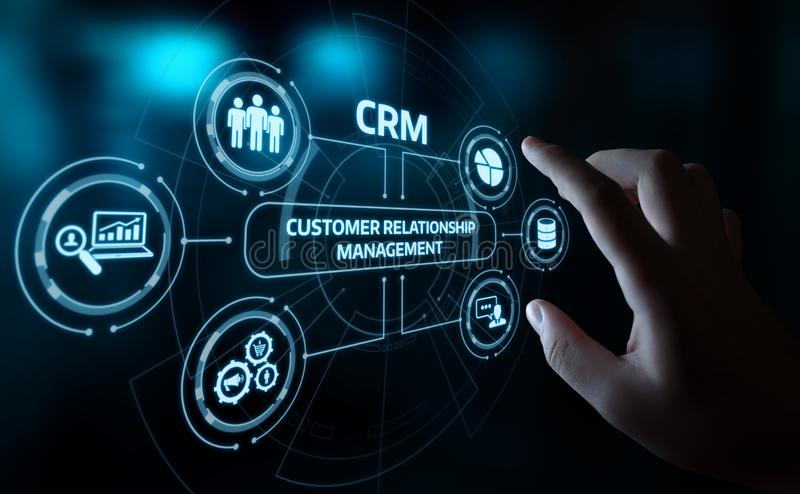 5 Crucial Advantages of eCRM
Applying the capabilities of CRM technology into your e-Commerce platform will increase the visibility into the selling processes, linking of the interrelated records and documents, and establishing a more personalized shopping experience. So with the advantages of eCRM include:
Awareness of Your Web Customer Needs

Due to CRM software, you can have a deep insight into customer's needs. It is possible to access the store and monitor the user's activities and personal details across the company. Communication and buying histories with up-to-date records will serve marketing and support managers in boosting the efficiency of sales reps' performance. Moreover, social media access enables you with tracking the current interests of your buyers.

Workflow Automation

Earlier, sales managers were focused on the transactions. They wasted time tracking buyer's activities and sending follow-ups. With CRM, you may automate the follow-up and email sending out. Apart from different content, you can schedule the time boundaries.

For instance, a customer has bought a laptop. Your sales rep may plan a newsletter for this client. It will include a proposal with different accessories for the purchase. Another example is setting up alerts about customers who leave the site without buying anything. You may send them a discount coupon or special offer.

Want to level up your e-store?

It takes just a few minutes to try with Cart2Cart - so set up your Demo and get ready for the new look & feel of your e-store!

Start free Demo now

Effective Business Data Management

There is no need to spend time searching for the required contact or document. CRM enables a comprehensive data arrangement and linking of data according to the relations between the different types of records.

Detailed Reporting and Forecasting

Measuring the effectiveness of processes in the company has a vital influence on further objectives and budget planning. CRM software enables you with a set of customizable reporting options that show successful and ineffective actions. These records give the ground for ROI and revenue levels and emphasize the areas that require improvement.

Improve Customer Loyalty

The additional CRM features will help you provide your buyers with accurate and secure hosting. You will be able to detect and preempt fraudulent transactions, as well as an easy checkout process. As a rule, customers have a common urgent question - 'Where is my order?'. Your clients will be pleased with the intuitive order status and comprehensive history look-up. Moreover, you can track and send special offers to your lost customers who left your shop on the storefront.
How to Choose the Best eCommerce Platform: a Unique Way You Should Try
Online retail is a competitive area. Thus, buyers' quality service and personalization demands spur business owners to look for innovations and practical solutions. With CRM integration, your employees will provide customers with an unrivaled service and relevant offers that encourage them to return again and again.
In case you're planning to migrate your business to another eCommerce solution, make sure to try our free demo. Test the new platform with no strings attached!