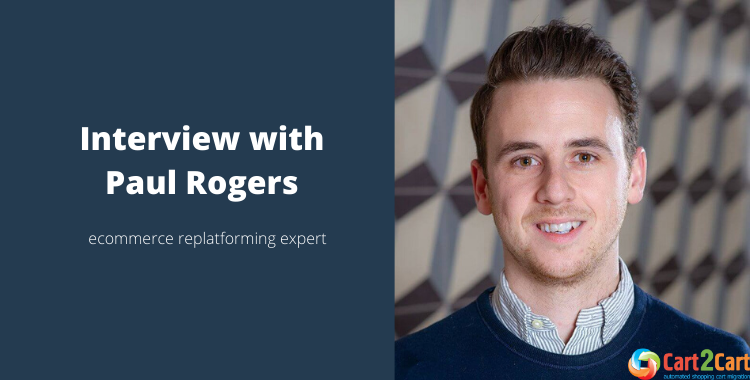 Paul, thank you for finding the time to answer our questions. Being a well-known ecommerce replatforming expert, you have a specific (and exciting) field of expertise. Please, share the key highlights of your career that brought you into the industry and tell our readers what made you choose this niche?
Thank you for inviting me to do the interview 🙂
So, I've been working in eCommerce for about ~12 years, across various different roles and areas. I previously specialized in working with Magento (I also used to co-own GPMD, who were previously solely a Magento agency - now they work with several platforms) and also doing replatforming SEO, but over the last ~5 years, I've been more focused on end-to-end replatforming consultancy. Over the last few years, I've worked primarily with Shopify Plus and Magento (still), but I've also worked with Salesforce Commerce Cloud, BigCommerce, and various others. Our involvement in a project is split 50/50 between the upfront platform selection consultancy and then the solutions support through the project. I think this is important for us as we remain hands-on.
Now I work as the Managing Director for Vervaunt, who provide two services - paid media and replatforming consultancy. Interestingly, the paid media side is now much bigger and my business partner Josh runs a team of 8 on that side - covering search, shopping, social, Amazon, etc. There's then two of us (me and Sham, who is more focused on ops and project management) on my side.
I love working on replatforming projects - it's a really nice strategic area where you can really help to improve lots of operational areas of a business. Although we're focused on technology, we tend to get involved in all areas and I enjoy how broad this is.
Paul, what are ecommerce replatforming misconceptions you have encountered in your practice?
I think the biggest ones are generally focused on budget, timelines and then the concept of a perfect platform/technology stack. If I look at these individually:
I think a lot of retailers compromise around investment in replatforming projects and then expect the world - which can lead to lots of issues. This compromise could be in the platform itself, the scope of the project, the agency or third parties, etc - but I think this is something that needs to be addressed upfront and unfortunately it usually isn't, leading to a mismatch in expectations.
Timelines is another one and this often also ties into expectations - again, with a lot of retailers wanting to do a ~3 month end-to-end project and still expecting the world. I've done a couple of pretty big replatforming projects in ~3 months and there's usually a lot of compromise in delivering a project in this time (be it in functional areas, design / UX, integrations or whatever else). These expectations, again, is something that needs to be managed upfront. Also, often the reasons for rushing these projects don't justify the compromise or risk.
Lastly - there's no such thing as a perfect eCommerce platform. Lots of people expect a platform like Shopify Plus in particular to tick every box and allow for improvement of every area of their business and eCommerce platform. Unless you're a very specific type of business with very specific requirements, this is unlikely to be the case. I feel like there needs to be a certain level of technical and functional discovery going into a replatforming project to, again, prevent expectations from being far apart around these areas (both short-term and long-term). I wrote this piece specifically on Shopify Plus a few months ago as I feel this is happening a lot with them at the moment. Shopify Plus isn't perfect and there's generally a lot of compromise with more complex businesses (as with any platform), but the pros of the platform are often well worth the compromise - it just needs to be understood and the right amount of time needs to go into creating a solution.
Another misconception is that building a headless eCommerce store will be a golden bullet - this needs to be discussed in detail and compromises need to be looked at before you commit to this. There are lots of potential benefits with headless, but again, there are risks and compromises associated. The other one is that lots of retailers expect instant revenue growth when replatforming, which is very rarely the right objective going into a project.
What are the most typical ecommerce replatforming process bottlenecks, and how do you recommend dealing with them?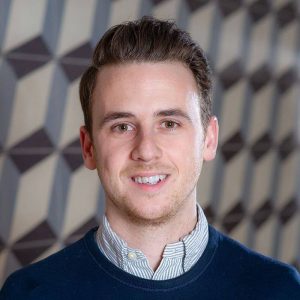 Topical with this interview, but data migration is definitely up there haha! I would actually say data migration and content migration in general is probably the number one bottleneck actually - as there's usually some level of ambiguity over the level of work required here and also who is responsible. We've seen this a lot and it's important to remember that data/content migration goes beyond just the eCommerce platform for most retailers (e.g. product reviews, product recommendation engines, search providers, redirects etc).
In terms of dealing with them, I think bringing in additional resources usually helps, as internal teams very rarely have the time (outside of trading the existing site etc) to manage these processes. This could be via a service or a freelancer etc - but it's usually very beneficial to see the success of a project. That said, depending on the scope of the project and budget - often having agencies taking on some of these aspects can make the process smoother.
What are the top dos and don'ts of online store migration in your book?
So, I guess this ties into the earlier question and I think rushing and under-investing are the two big ones. Lots of people underestimate how big a replatforming project is and also the level of risk there is. I've seen lots of people go down both of these routes and ending up losing out across SEO, security, a low-quality codebase, performance, data quality etc - which has then ended up costing a lot more money/time to fix afterwards.
The other big one is really prioritising and pushing discovery - this is where projects often fall down in my experience. It's vitally important that between you (as the retailer) and the agency you get enough detail into the functional spec, share the same expectations on scope and you get as close to a fixed budget as possible (often with some exceptions).
What are the most common pitfalls of a replatforming project, and how can they be avoided or fixed?
SEO and definition of scope are the two biggest ones by a long way. On the SEO side, lots of retailers neglect core technical SEO and migration aspects and end up losing a lot of organic visibility and revenue as a result. I've seen this be pretty catastrophic for some big brands. Around scope - I've just seen too many cases where there are arguments around what's in or out of scope, which then causes ambiguity on costs (and one side often losing out), compromise on quality and delays to the project. This, again, highlights the importance of a proper discovery and documentation around the scope of the project.
You're a certified expert both in Magento and Shopify, and you know both platforms "from the inside." Why, in your opinion, are so many merchants moving from Magento to Shopify today (based on Cart2Cart stats for the last year, it's been the most popular migration direction)? It's interesting, especially taking into account that the platforms seem to be catering for quite different target audiences.
Yes, this is definitely a huge trend at the moment and there are a few different reasons - with the biggest being Magento's shift towards a different average customer over the last few years. In my opinion the main reasons are:
Magento was previously a good fit for very simple retailers or brands - which it still is, but Shopify Plus allows for more agility, lower costs, more focus on marketing etc. There's not too many people that would argue against this.
Magento is building a platform for bigger retailers with more complex requirements. I actually think Magento has come on a huge amount over the last 2 years and it's become a really viable option for enterprise B2C and B2B retailers. Magento is now really built to allow for complex functionality requirements, multiple channels, broad internationalisation etc.
The costs around the Magento 2 platform are much higher than Magento was previously (upgrades, licensing costs, development costs etc)
Shopify Plus have marketed success stories very well
Shopify Plus's proposition for relatively simple B2C retailers (previously a big part of Magento's customer-base) is highly compelling - giving these retailers more agility, lower on-going costs, an unrivalled eco-system, a cleaner route to building in-house teams etc.
Shopify Plus represents a straightforward, stable SaaS eCommerce platform - which is what a big portion of the market want.
Overall, I would say it's a combination of all of these, as well as Magento's initial struggles with the launch of Magento 2 and also their cloud product (both of which are now in a much better place).
I wrote this guide comparing Magento and Shopify Plus, which covers this in more detail.
Can you think of cases, if any, when you recommend(ed) customers not to switch to a new platform at all?
Yes, this happens quite a lot - generally just from misinformation / advice. Here are a few scenarios I've had recently:
Magento 2 retailers being recommended to Shopify Plus or other SaaS platforms for no real reason - when they're already on a stable platform. Although there are arguments for M2 retailers to look at other platforms sometimes, I've had a couple who have had no reason to move at all.
Shopify Plus users being told they need to move to Magento or Salesforce Commerce Cloud to grow. Again, this happens a lot and, in most cases, this isn't required (depending on business goals and priorities etc).
Same as above for BigCommerce. Also, BigCommerce retailers thinking they need to move to Shopify to achieve certain functional requirements (not usually the case). I wrote this piece on BigCommerce Enterprise last year.
When working on your ecommerce replatforming projects, what's your attitude towards using automated tools? Do you use any? We're particularly interested in your expert opinion about Cart2Cart:)
If automated tools are able to produce a good output, I'm all for it - as long as that output is heavily QA'd and meets requirements. I've had clients and agency partners use Cart2Cart in the past and they've been happy with the end result - helping them get through a key part of a project. A lot of agencies are applying the same principles anyway.
This being said, if there's not someone internally able to allocate the time to working on the QA or if the data is complex, I generally try and get someone who really understands the data or a developer working on the project to lead it.
Finally, what's your specialist tip/words of encouragement for merchants planning their store migration?
I guess a combination of all of the above which, to summarise, are:
Make sure you do your due-diligence on the platform you're moving to and the full technology stack / approach first
Don't try and rush a replatforming project unnecessarily
Don't try and cut costs on a replatforming project unnecessarily
Don't neglect SEO - this is a key part of any replatforming project
Plan your internal team's time and make sure your resourced sufficiently
Make sure the scope is defined properly and expectations around what's being delivered are aligned.
Editor's note. We are grateful to Paul for living through this extensive interview:-) and providing exhaustive answers to the essential migration-related questions asked by every merchant who plans to switch to a new ecommerce platform. It's really uplifting for us to get an acknowledgment from a pro like Paul that Cart2Cart does a good job of dealing with store data migration.
P.S. Free Demo migration is always at your service to give Cart2Cart a try in less than 15 minutes.
Moreover, we have affiliate and partner programs. They can save you money on Cart2Cart migration services or earn you money through referrals.