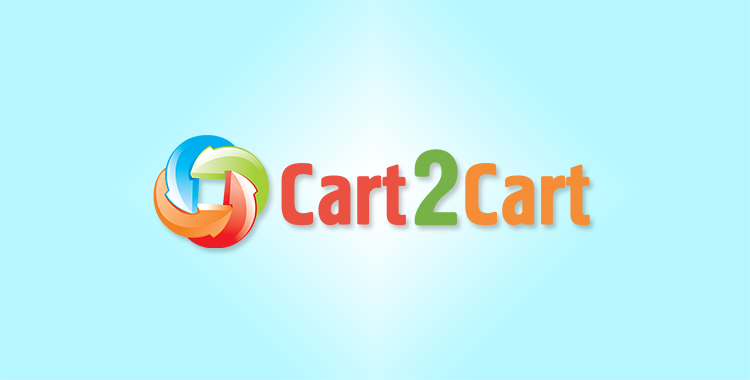 Cs-Cart is a well known eCommerce platform which has been around for several years. Recently CS-Cart released new 3.0 version. It has a number of new features and improvements to help e-merchants make their business profitable and compatible. This CS-Cart review will give you a full picture about peculiarities of the platform.
Background
CS-Cart is a paid licensed open source shopping cart. It was founded in 2005 by Simbirsk Technologies Ltd. (Russia). Since it was first launched and until now the platform powers 30 000 online stores and currently comes in three editions: Professional ($345), Ultimate ($650) and Multi-Vendor ($985). All the versions are very light-weighted and can be run on virtually any server. It makes searches for an appropriate hosting much easier and cheaper.
Architecture
CS-Cart shopping cart is PHP/MySQL based and has a hook-based modular architecture. It enables users to modify the cart's functionality without interfering into the source code and avoiding many common programming issues related to customization. Additionally, CS-Cart uses AJAX technology that allows to minimize screen refreshes. As a results page loading time and bandwidth usage is significantly decreased. So, your clients will have positive shopping experience.
Design
The most contradictory point about CS-Cart is a Smarty web templates system that powers design of the platform. From one point of view it makes CS-Cart store skinning easier for a beginner since you can make slight changes quite easily (change logo, colour scheme, menus location, etc.). On the other hand, if you want your store to have a completely unique design that will have nothing in common with CS-Cart default theme it will require extensive programming skills.
Features
As it was mentioned above CS-Cart goes in three different editions. They have a rich out of the box set of eCommerce features that are standard. Also there are unique functions which actually make a serious difference between CS-Cart editions. Here we will discuss both shared and specific tools that you can get from CS-Cart to power your online store.
Professional edition shares all the common features which include all the basic and a handful of advanced tools. Together with wide customization options it makes any CS-Cart shop extremely compatible. Here are some of the best features about CS-Cart:
Store Management. First of all it's important to know that you business won't have any growth restriction and you can add any number of products, categories, options and images. You can also sell any type of products (virtual, physical, service). Moreover, CS-Cart supports multiple localization options: languages, currencies, taxes, etc. Inventory control will help you keep an eye on your stock level and be sure that you sell products that are currently available. Finally multiple checkout options (including one page checkout) are available for you and your customers.
Payment and Shipping. The platform supports more than 50 payment options by default including all major gateways like PayPal, Google Checkout, 2Checkout, Authorize.Net, eWay, WebMoney, etc. Moreover, virtually any other option can be added via extensions and modules. Shipping options also include main carriers like FedEx, USPS, DHL, Australia Post & Canada Post. Additionally numerous custom delivery methods, free shipping and even drop shipping are available out of the box.
Administrative panel. The last but definitely not the least factor that is important to stress is high usability. Open source platforms in most cases are quite difficult to use and require high learning curve. CS-Cart is not a case. Admin area is created as very intuitive and easy to understand. It is well settled without being too overwhelming for a newcomer or too dumbed down for experienced users.
There are certainly more features to add. For example, marketing and SEO tools, powerful affiliate system, mobile commerce facilities, advanced business statistics and reports, etc. What is more, CS-Cart offers a 30-day free trial. So, you could see and try everything on your own.
Ultimate and Multi-Vendor editions have their specific features that aim to meet demands of different businesses:
Multi-Store. Manging a few shops via one admin panel is definitely powerful tool. It may be useful in case if you need to aim your customers more specifically (for example selling not just apparel, but specific brand Adidas clothing). Or if you are going to sell overseas (depending on country or shoppers group you will be able to set up different languages, currencies, etc.). There may much more reasons why your business need multi-store feature. In any case you will get it with CS-Cart Ultimate.
Multi-Vendor. Includes separate admin panels and shipping methods for each vendor. These functions may be vital in case if you decide to start your store with use of a drop shipping model.
Support, Community and Security
With each of CS-Cart editions you will get a free support credits. In most cases it will cover any questions that you will have during set up phase. Additionally, responsive community forum, that is monitored by company's staff, will give you an answer for most of questions. So, as the song says: 'You'll never walk alone'. And finally CS-Cart is PCI compliant solution. It meets all the latest security standards and requirements.
How to get all the advantages of CS-Cart without ruining your business with down time and complicated data import/export process? Discover Cart2Cart for your business! It is an automated migration service that will help you to move your products, customers and orders to CS-Cart quickly and securely. To start your data migration right now just register an account and set up your free demo. After that only a few steps will separate you from your CS-Cart dream store.