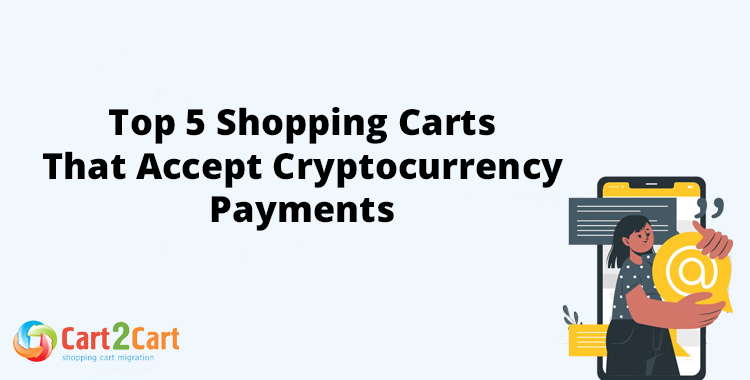 The number of cryptocurrencies has exploded. In 2013 there were 66; today, the number stands at 8,685. And until recently, most consumers only knew about Bitcoin and were vaguely aware of something called Ethereum.
But things have changed. The global user base of cryptocurrencies increased by nearly 190 per cent between 2018 and 2020, according to Statista, with 221 million identity-verified crypto asset users in June 2021.
In addition, the vast majority of consumers (78%) have indicated they are more likely to purchase from a merchant that accepts cryptocurrency, and 70% have indicated that they spend more when purchasing with a cryptocurrency vs a credit card.
With this growth expected to continue, it's becoming important for e-commerce businesses to find a way to offer crypto as a payment option, especially since crypto users have indicated that they prefer to buy from stores that provide this option.
Importance of accepting cryptocurrency payments for e-commerce businesses
E-commerce businesses can't afford to ignore the rising popularity of cryptocurrencies as a payment method. Consumers are starting to use it and are demanding the option from online stores.
For online merchants, offering crypto as a payment option, opens a gateway to a whole new demographic of online shoppers: tech-savvy individuals who are at the forefront of what will eventually become a global consumer trend.
Adding crypto payments as an additional option gives online businesses access to a wider market and consumers from around the world.
These payment gateways facilitate the immediate transfer of crypto coins into fiat currencies.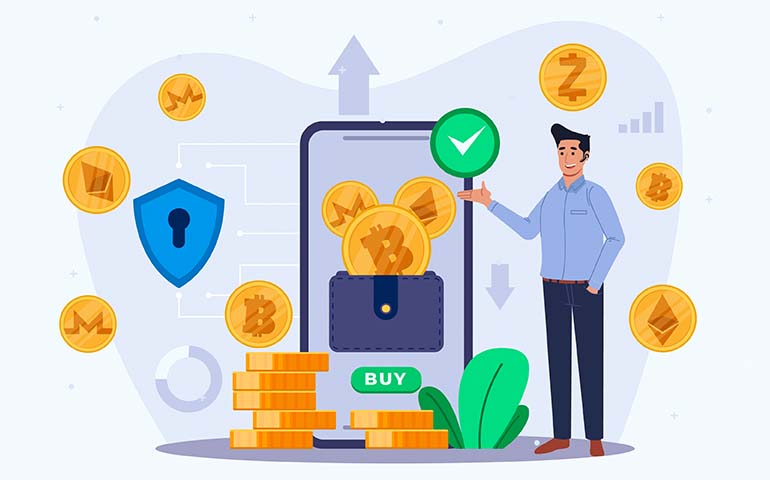 One of the greatest advantages of crypto is lower transaction fees. Paying with a credit card or using a payment app usually goes with transaction fees of 3 – 5% for every transaction. Cryptocurrency transactions don't have transaction fees, which is going to save everybody a load of money.
Allowing crypto payments eliminates at least one constant nuisance for e-commerce stores: chargebacks. Chargebacks drain revenue and take time and effort to resolve.
No online business wants to deal with chargebacks. Use cryptocurrencies, and the problem disappears. When a customer pay with a cryptocurrency, the funds are placed in escrow until both parties confirm the transaction. Once this is done, the transaction can't be reversed. It's a tenet of virtual transactions that involve cryptocurrencies that they are permanent and not traceable.
One of the reasons crypto has become so popular with consumers is the fact that it allows anonymity. Shoppers use encrypted wallet addresses to make purchases – they don't have to divulge any personal information to make a purchase.
The blockchain technology that powers cryptocurrency was built to reduce fraudulent activity. With cryptocurrency transactions, money is immediately exchanged between two parties. There is no time during which something can happen to the money, which reduces the chances of fraudulent actions.
Comparison of the Top 5 Shopping Carts That Accept Cryptocurrency Payments
More and more businesses are accepting payment in crypto: from large tech companies like Microsoft to online retail stores like Shopify and BigCommerce.
The following ten crypto payment gateways are consistently mentioned as the top performers by various experts.
Coinremitter
CoinGate
CoinPayments
Bitpay
NOWPayments
GoURL
Coinbase
CoinsBank
AlfaCoin
In this article, we are listing 5 online stores that accept payments in cryptocurrency.
Shopify
Shopify is a well-known e-commerce platform that allows anyone to set up their own online e-commerce store and sell goods.
Shopify has agreements with CoinPayments, BitPay, and Coinbase Commerce to give Shopify vendors the opportunity to accept crypto payments.
As the pioneer of blockchain payment technology, BitPay is ahead of the field. BitPay has processed more than $5 billion in payments since 2011 and supports over 100 crypto wallets.
More than 115,000 merchants across 190 countries around the world are using CoinPayments as a crypto payment gateway. It allows merchants to accept real-time global payments from over 100 cryptocurrencies, including Bitcoin, Ethereum, and Litecoin, with a low processing fee of 0.5%.
CoinBase has approximately 110 million verified users and 245,000 ecosystem partners in over 100 countries.
Shopify sellers can leverage these cryptocurrency platforms and accept more than 1,800 different cryptocurrencies as online payments from customers across the world.
Merchants simply add the apps to their existing checkout process. It doesn't require any coding. Customers paying in crypto can pay with any of the most popular cryptocurrencies using all existing crypto wallets.
For customers, this is a seamless solution. They simply select BitPay, CoinPayments, or CoinBase Commerce at the checkout as their payment method, completing the transaction as they would any other method of payment.
Accepting Crypto Payments On Shopify
Before customers can pay in crypto, merchants must take the necessary steps to enable the process. This is done by going to the Payment Provider page on the Shopify admin dashboard. There, the merchant can find and enable one of the three cryptocurrency payment methods, Coinbase Commerce, BitPay, and CoinPayments.
Once this is done, customers will be able to pay for their purchases in any digital currency of their choice. The activation of this payment method creates an agreement between the merchant and the cryptocurrency payment gateway. Should any issue arise, merchants need to contact the crypto platform directly for support.
WooCommerce
WooCommerce offers wide support for crypto payments, accepting at least 17 crypto payment gateways, including the top-rated ones.
In addition to the above-mentioned, BitPay, CoinBase, CoinGate, CoinPayments, and GoURL, WooCommerce also supports the following plugins for crypto payments:
Blockonomics
MCryptoCheckout
Binance Pay
BTCPay
Donation Box
Crypto.com Pay
Blockonomics is the top choice for WooCommerce. It is a decentralized Bitcoin payment solution that was founded in April 2015. This Bitcoin payment solution allows merchants to get paid instantly, involving no security risks, as no private keys are required.
Blockonomics accept Bitcoin Cash (BCH) and Bitcoin (BTC) and supports Mycelium, Ledger Nano S, Blockchain.info, Trevor, and all other major HD wallets.
MyCryptoCheckout is a cryptocurrency payment gateway built for WooCommerce as well as Easy Digital Downloads. The plugin allows merchants to accept over 95 different crypto coins, and it comes with zero transaction fees.
Binance Pay is a contactless and borderless cryptocurrency payment technology that allows users to shop with crypto or send digital assets to friends and family around the world. The service has no fees, supports more than 70 cryptocurrencies and stablecoins, and has low transaction fees. The plugin is available on WordPress.org.
BTCPay for WooCommerce is a crypto solution with a high rating by users. It is a free and open-source cryptocurrency processor, offering all the necessary cryptocurrency processors features, like security and no fees.
Crypto Donation Box allows WordPress users to accept payments and donations in cryptocurrencies.
Crypto.com Pay is a payment gateway by the prominent cryptocurrency exchange Crypto.com. Founded in 2016, it offers more than 250 cryptocurrencies to over 70 million customers in 90 countries. In addition to its crypto payment gateway, Crypto.com has a wide range of cryptocurrency-related financial products.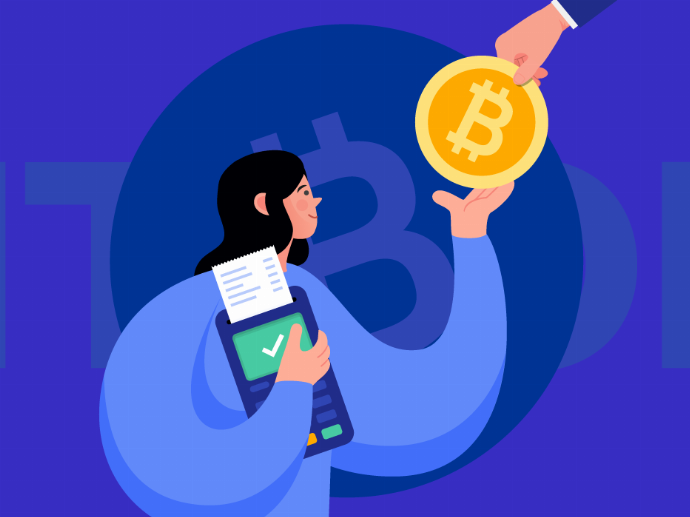 Magento
According to SourceForce, Magento offers at least 18 crypto payment gateways. The following crypto gateways integrate with Magento:
CoinRemitter
SHKeeper
COINQVEST
Flexa
OpenNode
Neutronpay
Apirone
Speed
Swapin
BTCPay
B2Broker
CoinPayments
NOWPay
Coinapult
Utrust
Bitpace
Bitpay
B2BinPay
Magento's range of cryptocurrency payment gateway allows merchants to accept most cryptocurrencies, and these payment gateways facilitate the immediate transfer of crypto coins into fiat currencies.
BigCommerce
According to the BigCommerce website, the platform only offers two cryptocurrency gateways: BitPay and CoinPayments. Both solutions are top-rated cryptocurrency gateways, and between them, they offer customers the opportunity to pay in almost any cryptocurrency, using any crypto wallet.
OpenCart
OpenCart offers crypto payments through its OpenCart payment gateway. Merchants simply add cryptocurrencies to their OpenCart payment methods. Connecting OpenCart's payment service to accept crypto payments is easy, and customers who choose to pay in cryptocurrency will go through a simple transaction process before completing their payment.
OpenCart offers in the region of 40 crypto payment gateways, more than any of the other four e-commerce platforms discussed in this article. While it may be great to have such a vast choice of crypto payment gateways, one wonders if it doesn't become difficult to make a choice.
Ready to take your e-business a step forward towards success?
Migrate your current store to the new eCommerce platform with Cart2Cart. No coding skills or developer's assistance is needed.
Migrate now
Final Recommendation for the Best Shopping Cart for Different Types of Businesses
The thing to remember is, it's still the early days for online crypto payments. While stores can't afford to ignore the demand for crypto payment gateways from consumers, they should go about allowing it with caution.
Cryptocurrencies and crypto technology are complicated and safe implementation requires developers with deep technical knowledge and expertise, regardless of what the creators of the myriad crypto extensions want you to believe.
Getting involved in something you don't fully understand is always risky. So, while BigCommerce's choice for crypto gateways looks limited compared to the other four platforms, it's a more cautious approach that still offers customers a wide choice.