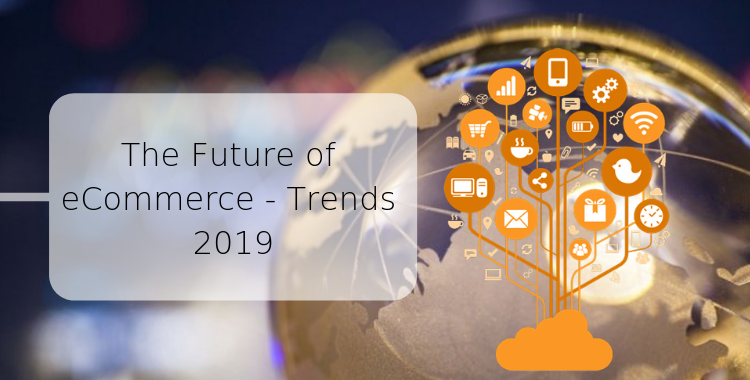 The continually changing eCommerce landscape makes online traders be constantly engaged in the newest and most effective ways to drive innovative change within the online businesses they own. Due to the statista.com the worldwide retail eCommerce sales will reach up to $6.6 trillion (AUD) by 2021, and here's a challenge for all e-store owners. Because this time the game is worth the candles and your future income directly depends on the business strategy you're supposed to choose by the end of 2018. We're going to make it easier for you. The following list will display a probable model of the future of ecommerce trends 2019 you have to be ready to meet in the next year and beyond. Don't wait, scroll down to get known how to increase the conversion rate for your online business and reach a tremendous ecommerce growth.
Ponder the Future of eCommerce Trends 2019
1. The Power of Automation and Personalization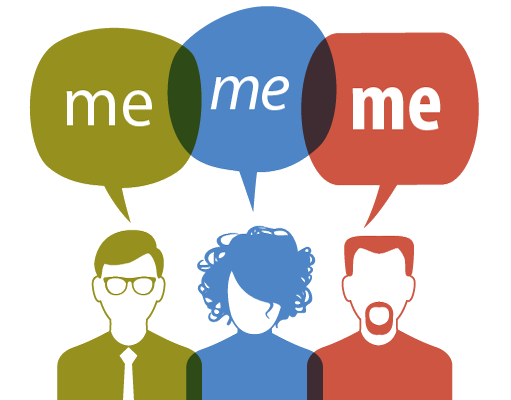 The power of progress becomes more considerable, and this is the point №1 in the e-commerce industry. In this sphere, you can get the maximum of advantage, and this is the most interesting thing. Automation here means creation and technological application to boost all the processes like sales or marketing, management systems, production or delivery services. With the high traffic of numbers of users who come to your online store, the higher automation processes will turn all these staffing actions into a well-oiled selling machine. That's why automation is so important in the future e-commerce development. This will improve your clients' experience, level-up the conversion rate and what is more - moving towards total automation will save you tons of time and efforts.
Keep in mind, the global automation process has already begun, and the leading e-commerce platforms have started the thorough preparation to be on the higher level of machinery control.
Currently,  the leader among e-commerce solutions with a strong set of automation tools is Shopify Plus and its Shopify Flow. The set of features will allow you to preload new products and publish them in your store, use the customers' personalization, identify them due to the channel they have come from who buy from and more.
Personalization is the next step due to e-commerce modernization. The future of online business will depend directly on this feature. Many progressive e-solutions reach the higher level of user-friendliness due to various types of recommendations and tips to ease the individual user experience on their site.
2. B2B ecommerce trends

It seems astonishing, but the №2 e-commerce splash in 2019 will be the "boom"  in B2B sphere. Nowadays, this niche is underestimated, while qualified digital experts predict the rapid and gradual development that will regard all online business industry. B2B eCommerce platform will be more advanced and due to this - more popular. First of all, there will be more advanced features for mobile users, the socializing with your potential partners and customers will be more straightforward with the help of social media possibilities. B2B is going to become more experiential with gesture and voice embracing them and leveraging them in customer contact. We expect more global communicative features and expanding the e-commerce all around the world. Smaller companies will become intensely competitive with their pricing strategies, and this will make the global strategy and timely interaction highly successful.
3. Checkouts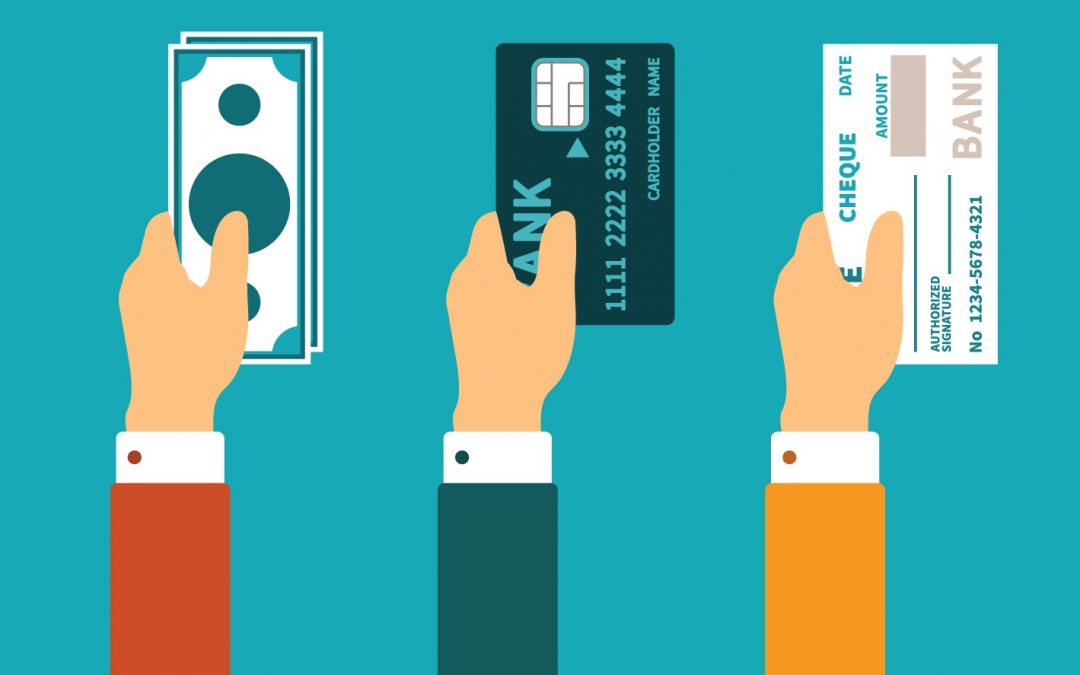 Prediction №3 will make you exhale with the relief because experts can't stop claiming about improving checkout options. This process always was a little bit irritating 'cause often the payment process may turn into card abandonment. Online retailers usually suffer from this because this leads to income lost. So, if you feel that poor checkout service is the main reason why your revenue is insufficient, here are some tips on how to make it better:
simplify the process with one-page checkout;

create the autofill fields;

make the registration process easier and shorter;

implement the scanning of users credit cards via image recognition services.
4. Growing mobile e-commerce trends
The 21st century is the era of mobile industry development. We're scrolling the news feed while we eat, choosing what to buy in the online boutique while we drink coffee and chat with our virtual mates while sitting at a boring conference. It would be stupid to ignore all the business possibilities which this sphere reveals. The total mobile devices' influence the shopping behavior has risen steadily from day to day but recently revealed data indicates the fact that consumers are more comfortable proceeding with transactions via their phones.
Additionally, the latest Google innovations dictate the new rules to online business owners since the overall strategy towards improving mobile indexation.
Since this mobile moving, the key steps in the online shopping process will be changed. This will influence the checkout way, website analytics, and the overall clients targeting.
5. A move to cryptocurrency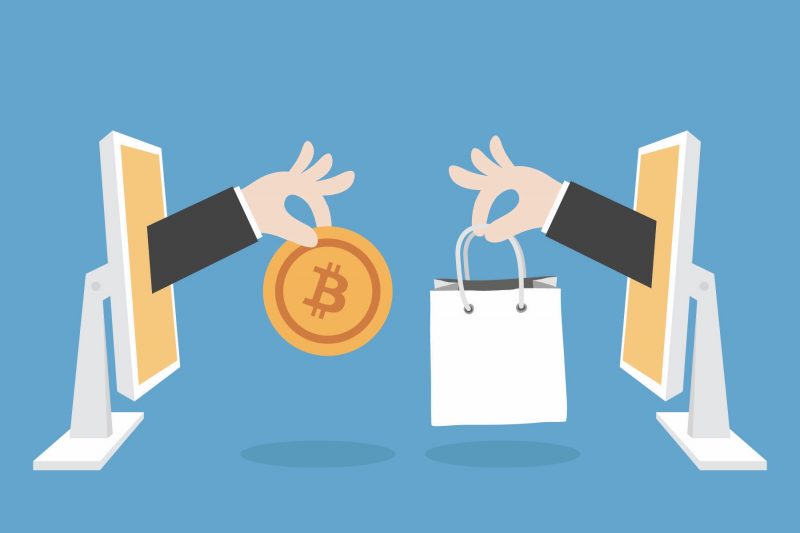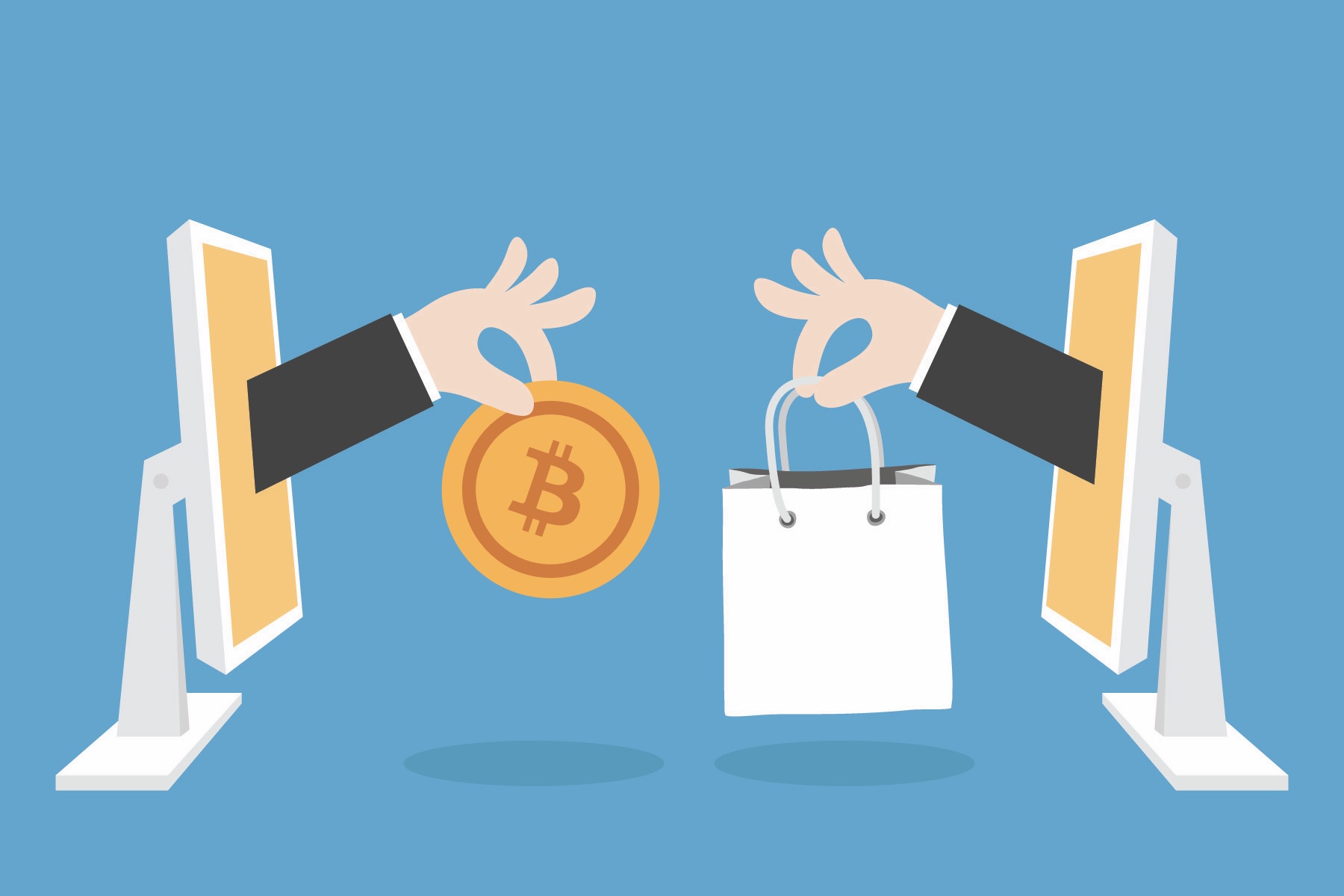 This step has been already taken but be prepared for the biggest swing in 2019. Look for the Overstock. It has been selling products for Cryptocurrency from 2014. Now it's one of the most recognizable companies in this sphere.
Such services like PayPal, GooglePay, ApplePay and other digital wallets are comfortable to operate and people who're used to shop online consider this as essential help in performing payment actions. To be more precise, the 70% of users due to The Washington Post claims that mobile payments will overtake the cash payments by 2030 and this is quite soon. Switching to cryptocurrency will bring the benefit for both - store owners and shoppers since the transactions fees will be lower. Credit card companies can charge up to 3% of processing fees. The whole procedure will be faster and more effective. Just compare - by the end of 2017, 78 minutes was an average time to confirm a Bitcoin transaction. This caused a very slow time for the transaction, and now the company implemented the CyberMiles blockchain that may perform up to 10,000 transactions per second. The e-commerce industry will be in search on how to integrate the online store with Bitcoin payment solutions. Don't waste your time looking for the most reliable of them. We've already prepared the full list for you. Check the top 5 best Bitcoin integration systems:
Stripe

BitPay

Coinbase

CoinGate

Cryptopay
6. Social media shopping
Have you ever bought anything with social media? We're sure the answer is yes. Nowadays, this becomes a powerful and profitable platform for online trading. Facebook or Instagram - the continuous ads with annoying calls to actions like "buy this or buy that" are popping up every time you scroll the news feed or chat with your friends. And this is the only beginning of this, 'cause the social media selling has all the chances to implement the new approach in selling industry. Beyond the advertising aspect, there are various applications and addons to set-up a qualitative trading platform. Recently, Instagram added a new feature and since then the store owners can tag up to 5 products in one post. The tags include the information about product type, price, and link to perform a purchase.
Other than Instagram, there are a lot of other platforms where you can post useful and engaging info about your brand. Currently, Facebook, Pinterest, and Snapchat are ahead of all. Facebook Messenger, for instance, is quickly becoming a powerful means of marketing and sales, especially with the rise of chatbot tools, like MobileMonkey, which is recommended by top digital marketers as one of the best Marketing Bot platforms. Using chatbot tools can seriously enhance your eCommerce revenue. They open up numerous possibilities for Messenger marketing, helping to engage, qualify, and convert potential customers around the clock, without the need to hire support staff.
7. Video content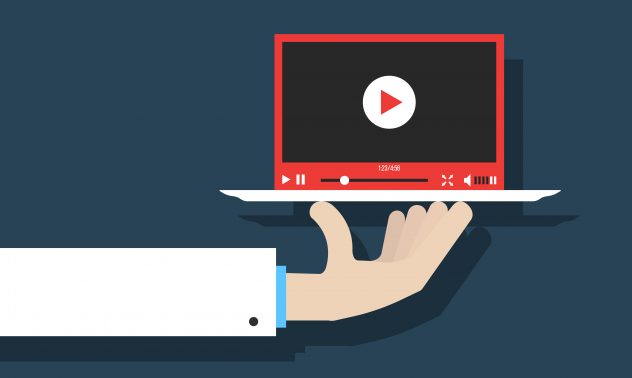 Improved and advanced video content will be in demand in 2019. This kind of product promotion will be on top, since the advertising may be performed in plenty of ways. Among them - brand films, animated or educational videos, videos about product's specification, video-testimonials and many more. Your customers will feel the total engagement in the overall process because video allows people to feel the live action, in other words - to get the personal experience. Some of the currently available video platforms allow you to make a purchase directly from the video. For example Cinsay or HowTube.
If you haven't used video content yet, you'll have the best opportunity to fix it in 2019. Get the full benefit from this activity to correlate with your customers. Think outside the box and brainstorm ways to creatively highlight your product or service.
8. New products filtering
This may look not as a feature from the future, but it's just at first sight. You'll be surprised, but nowadays a lot of eCommerce websites provide users with poor and of the low quality search results. Don't underestimate this aspect 'cause the more user-friendly your website is, the more attractive it is for the customers. So, if you have a strategic plan for 2019, please, add this point to your list.
Add to the product filtering some extra fields like size, color, material, and you'll see how fast the results will be.
9. Same day delivery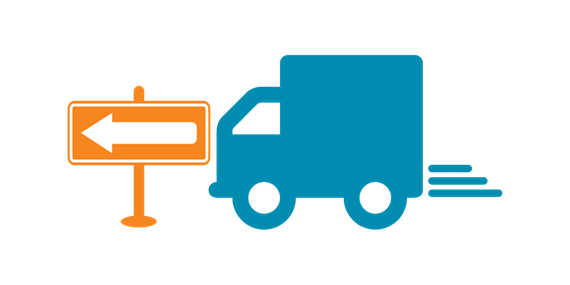 The type of delivery we have now will change radically in 2019. As the recent ecommerce growth statistics data say, the 88% of clients would be happy to pay for the same-day delivery. In order to improve customer experience, online sellers have to provide the faster and more convenient delivery service to meet all customers demands. Another and even more advanced type is drone delivery. The upcoming year is expected to wonder us with increasing technology rise, so be ready and keep an eye on all innovations in order not to miss something new.
10. Voice Search
Smart and even smarter. This is a motto of e-commerce development in 2019. The last but not the least ecommerce trend you have to be ready to meet in 2019 is Voice Search. One of the main trends expected in 2019 is voice search. According to the BrightLocal's statistic data, the number of users handling voice search will increase substantially in the following year.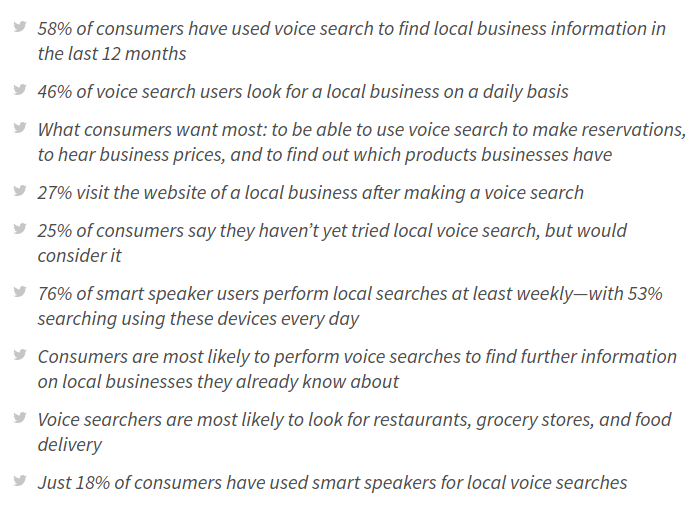 What is more, it has all chances to become the integral SEO element.
Top ecommerce solutions 2019
Speaking about the future of new ecommerce trends 2019 don't forget about the most important item. We mean e-commerce solutions. Will the top of undisputed leaders change? And if yes, which new e-solutions will be in favor? Let's dive into details and clear the whole situation up! Both: an average user, online store owner or qualitative e-commerce expert will say that the power of well-built technology will always be in need. So unchanged "rulers" in the world of e-commerce will stay on the top positions. And yes, that's right. Such platforms as Shopify, Magento, WooCommerce, and BigCommerce will have the e-power. Each of them is unique, with a strong set of characteristics. Scroll down and look through the list of each platform's benefits.
Shopify:
more than 100 professional templates;

mobile-friendly (it has the built-in mobile commerce shopping cart)

ability easy to edit HTML or CSS;

rich features for blogging;

SSL certificate for free;

dropshipping features;
Click to get known how to migrate to Shopify!
BigCommerce :
good customization possibilities

Orders and powerful inventory management;

Strong marketing features;

convenient search engine optimization;
Click to get known how to migrate to BigCommerce!
Magento :
open source shopping cart;

effective catalog management;

mobile friendly e-solution;

inbuilt tracking, reporting, and analytics;

multilanguage support;

multicurrency support.
Click to get known how to migrate to Magento!
WooCommerce :
all the powerful WordPress features are included;

shortcodes;

professional storefront design tools;

firm inventory management
Click to get known how to migrate to WooCommerce!
Besides these four, there are many worthy solutions which have all chances to compete with the previously mentioned shopping carts. For example X-Cart, Volusion, 3dCart, Gumroad, Storeenvy, Wix and others. In case one of these e-platforms is your desired shopping cart go to Cart2Cart to perform the fastest and most secure data transferring.
Future of eCommerce Trends 2019: Closing Words
The trends in e-commerce are continually changing for better customer purchases and retention. Ignoring the development of these trends may cause a serious setback. It's like a general rule - online businesses must be often updated to be profitable and not to lose customers, reflecting the new market trends. After this all, pay attention to all the previously mentioned e-commerce trends to keep the business up-to-date in the nowadays digital world. Think twice before the new year starts. Is your current e-platform professional enough to develop with the trends? In both ways, you always can check which benefits are more enhanced and what platform will bring you an extensive income. Cart2Cart service offers you to test these peculiarities in practice.
Perform Free Demo Migration to the desired shopping cart and move towards e-business success in 2019! Sign Up for the account in a click! And the last - what is your opinion? What trends will be in the ecommerce world in the 2019 year?