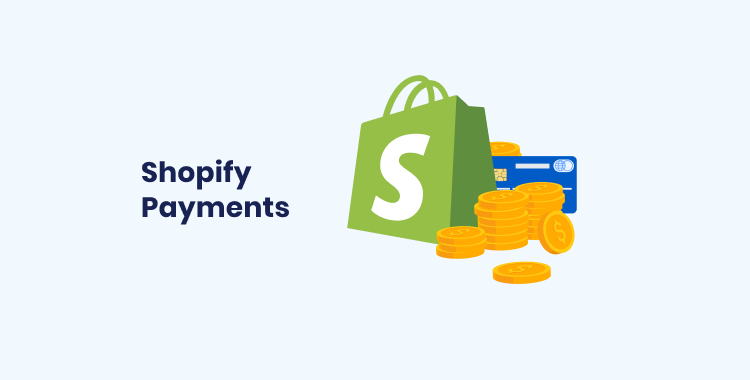 Shopify is a leading eCommerce solution and has one of the best payment gateways available. After years of relying on third-party solutions, Shopify now has a payment gateway that competes with the best. This Shopify Payments review will explain how Shopify payment processing works and compare it with other well-known payment solutions. We'll also show you how easy it is to set up Shopify Payments.
What is Shopify payments?
Shopify Payments is a one-stop payment gateway that processes online transactions. The purpose of Shopify Payments is to accept payments. The gateway verifies customer details and payment methods and makes payments into your bank account.
With Shopify Payments, you don't have to sign on for third-party payment services. Instead, this payment gate is a gateway to all possible payment methods, including credit cards, debit cards, gift cards, PayPal, Apple Pay, Amazon Pay, and cryptocurrency.
Shopify Payments: Main Features
Shopify Payments comes with your account. You don't have to set up third-party payments, and you don't need to be approved for a merchant account. When you sign on for your Shopify account, you can activate Shopify Payments and start receiving payments immediately.
With Shopify, you have peace of mind that your payment data and all your business data are safe. The payment gateway complies with PCI and is a 3D secure payment gateway. In addition, all payment data is encrypted, so data is securely transmitted between your store and your customers.
Catch the long-expected chance and expand your business horizons with Shopify! Run the Free Demo migration now!
Don't worry that you are locking down your customers into one payment method. Shopify Payments lets you make it super easy for your customers to shop and pay in any way they prefer by allowing you to enable any popular payment method in addition to Shopify Payments. Shopify Payments gives you complete financial transparency. As soon as you start running your business, you get a bird' eye view of your orders and payments.
Shopify Payments vs PayPal Comparison
There are quite a few differences between Shopify Payments and PayPal, but their transaction processing fees are the same, namely 2.9% + $0.30. It can vary somewhat, but this is the standard fee.
Shopify Payments is only available to Shopify merchants, while PayPal is a universal payment gateway used by 377 million consumers on hundreds of platforms.
Interestingly, Shopify Payments can be accessed in 20 languages across 17 countries representing 130 currencies, while PayPal supports 200 languages across 100 countries and regions but only 25 currencies.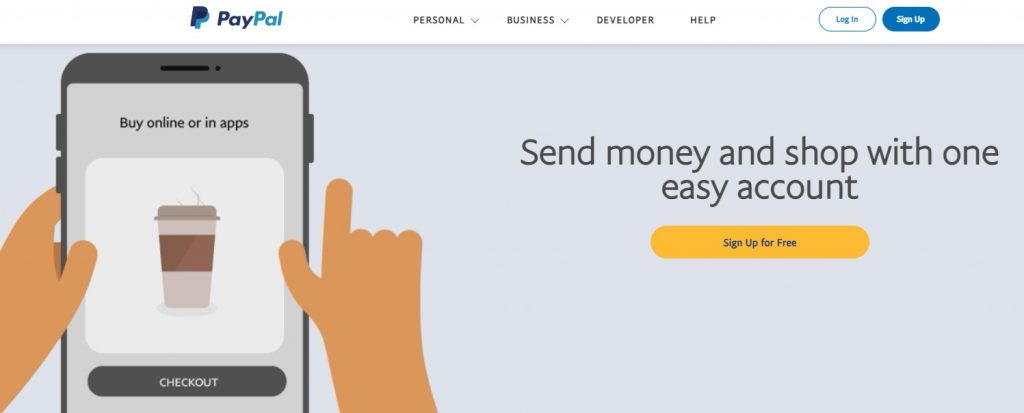 A Shopify Payments vs PayPal comparison also shows up a difference in payment methods. Shopify supports seven payment methods, including PayPal, Apple Pay, and Amazon Pay. With a PayPal account, you can make payments through PayPal Cash or PayPal Cash Plus account balance, a bank account, PayPal Credit, debit or credit cards, and rewards balance.
For Shopify, other fees include the monthly payment for the chosen plan, plus chargebacks and currency conversion. PayPal has international fees, chargebacks, and other additional fees in case of an advanced gateway plan.
Both Shopify and PayPal have arrangements for chargebacks, including penalties, although PayPal will cover the cost under certain circumstances. They both take a long to process a chargeback – Shopify takes 60 days and PayPal 75 days. Some US store owners in the US might be eligible for Shopify's Fraud Protect service, which does make paybacks on some purchases.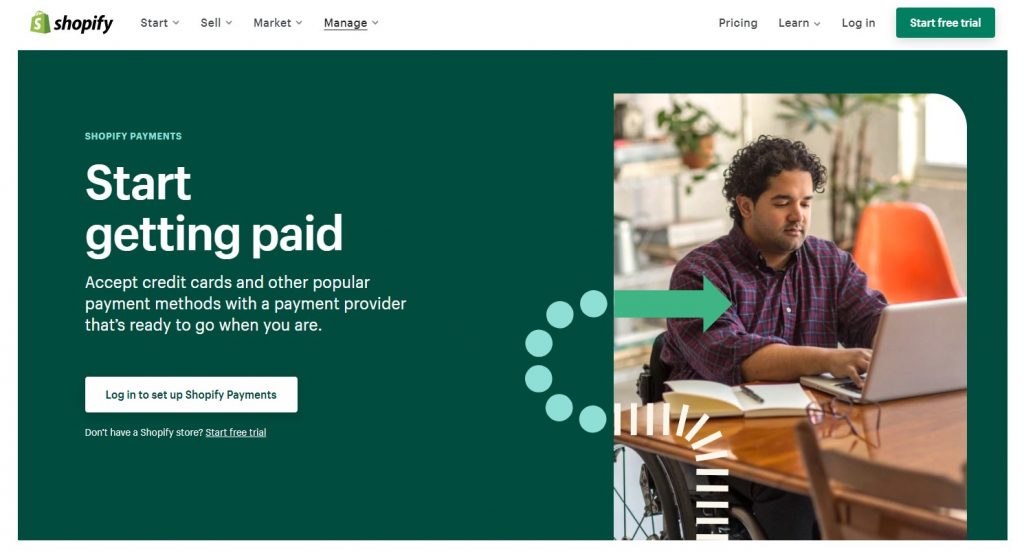 Shopify charges you $15 for each chargeback, and your funds may get frozen. PayPal also freezes funds when chargebacks happen. Chargebacks are the most significant complaint regarding Shopify Payments.
Both Shopify Payments and PayPal offer good security and fraud protection.
Shopify Payments vs Stripe: Which One to Choose?
If you choose Shopify Payments, you have chosen Stripe. Why is that? Shopify didn't build its payment gateway. Instead, the company agreed with Stripe and used Stripe on the backend of the Shopify platform. As a result, the gateway is completely integrated with Shopify and simply rebranded as Shopify Payments on the Shopify platform. So, for every feature Stripe has, Shopify Payments also has.
So, whether you have a Shopify Payments account or a Stripe account, you'll pay 2.9% + $0.30 per transaction, you won't need a dedicated merchant account, and you'll be able to accept all major credit and debit cards, wallet payments, and local and integral payments.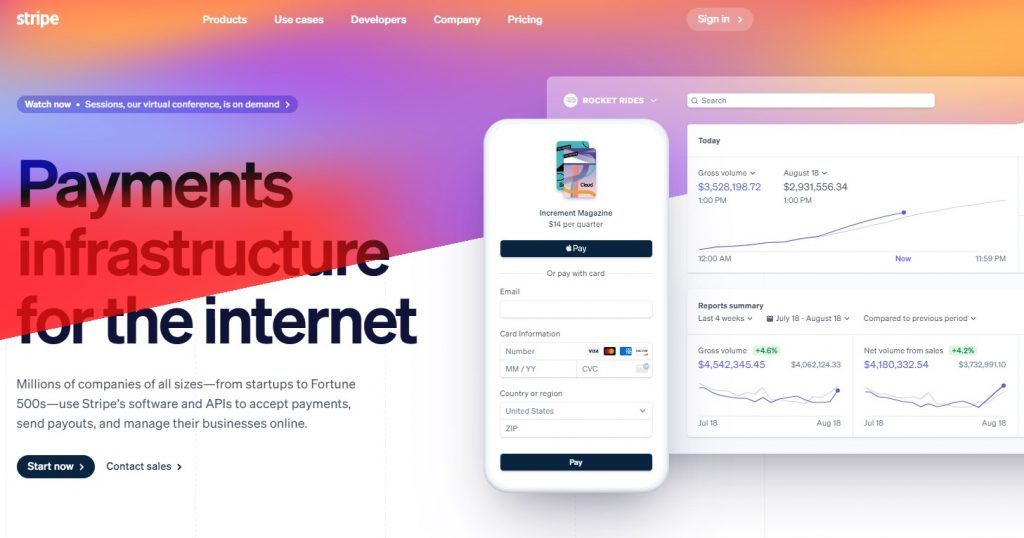 A significant difference between Shopify Payments vs Stripe is that Shopify Payments is currently only available in 17 countries while Stripe is available in 36 countries worldwide. In addition, stripe deals in 135 multiple currencies, and Shopify also deals in about the same number of currencies.
Having said that, Shopify Payments is only available to Shopify merchants and only in those 17 countries. Furthermore, Stripe is not restricted to users on one platform. Anybody or business can sign up for a Stripe account.
The two payment gateways have the same terms of service, which include requirements like no nudity in products, no drop shipping, and terminating accounts if the chargeback rate exceeds 3%.
While both Shopify Payments and Stripe offer 24/7 customer service, online customer forums indicate that Stripe customer service is more available and on hand when something goes wrong, for instance, when there's a problem with a chargeback.
How does Shopify Payment Processing Work?
Basically, Shopify Payments facilitates the transfer of money from a customer's bank account into a merchant's business account using a credit or debit card or another type of payment transaction. It's done through the Stripe processing system on the Shopify Payments backend.
All payments are processed in real-time and can be seen directly on the Shopify dashboard without the need to sign on a third-party system.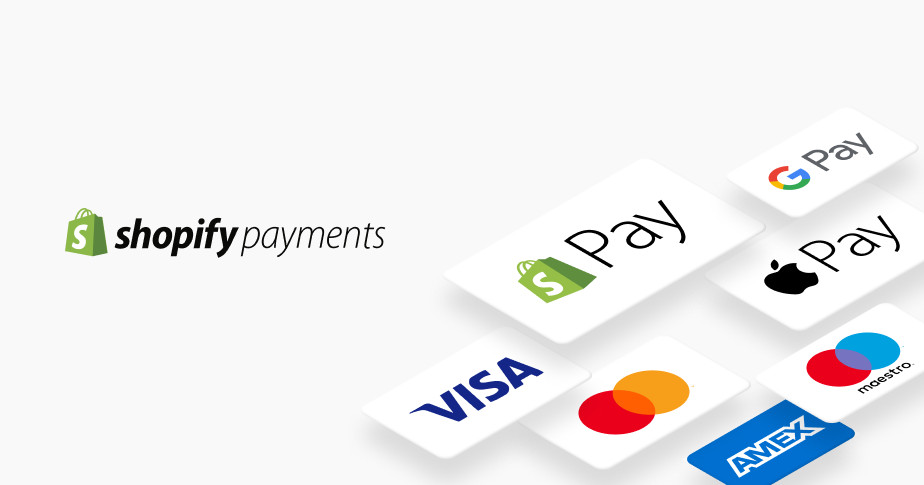 Shopify Payments takes care of all the security angles like possible fraud, the bank's legitimacy, and its willingness to make the payment. When all security checks have been done, the payment gateway goes ahead and deposits the money into your bank account. This can take a few days, depending on where you are in the world. For example, it can take two days in some countries, and in other countries, it can be as long as four days.
Be on the lookout for a delay in payment or the occasional freezing of a payment. This may be due to chargeback or other disputes, or suspected fraud. Please keep a lookout for suspicious behavior and report it immediately.
Terms of Service Review
The Terms of Service set out the particulars around the various products and services of Shopify that enables merchants to sell goods and services to buyers both online and in-person (POS).
The terms of service cover the following policies, which you must agree to before you can have a Shopify store: the AUP (Acceptable Use Policy), the Privacy Policy, and if you operate an EU based Store, the EU Terms, plus special terms if you sell COVID-19-related products.
It's essential to check the terms of service every month as Shopify may amend them at any time. They come into effect on the day they are posted, and if you don't agree to them, you can no longer use the Shopify services.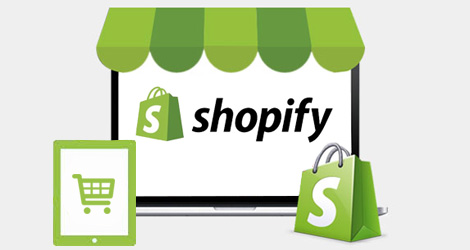 You can't open just any kind of business on the Shopify platform. You can find a list of the goods and services that Shopify prohibits in terms of the ACP. Amongst other prohibitions, it clearly states that content of an adult nature is not allowed, including" content that contains or depicts nudity, contains or depicts sexual activity." Alcohol, firearms, and tobacco content and products are also forbidden. Shopify takes all the legal steps to protect your and your customers' data in terms of security. However, you are responsible for your account security password.
You get a discount if you sign up for multiple years, but you won't get a refund if you change your contract when you have already paid for it.
Shopify has strict rounding rules against fraud. Your account will be terminated at any time that fraudulent behavior is suspected. Examples of suspicious actions are large numbers of chargebacks or refunds. In addition, a breach of any term in terms of Service, including the AUP, leads to immediate termination of your contract with Shopify.
Before you open a Shopify store online, be sure to read through both the Shopify terms of service and the Shopify Payments terms of service.
Shopify Payments: Pros and Cons
Shopify Payments has some apparent advantages for online merchants, which we have already touched upon.
Pros
No transaction fees
If you activate Shopify Payments, you can avoid transaction fees. This applies even if you activate other payment gateways as well or if a customer decides to pay through another payment gateway.
Real-time monitoring
With an active Shopify Merchant Account, you can track all transactions, profit margins, and other important data.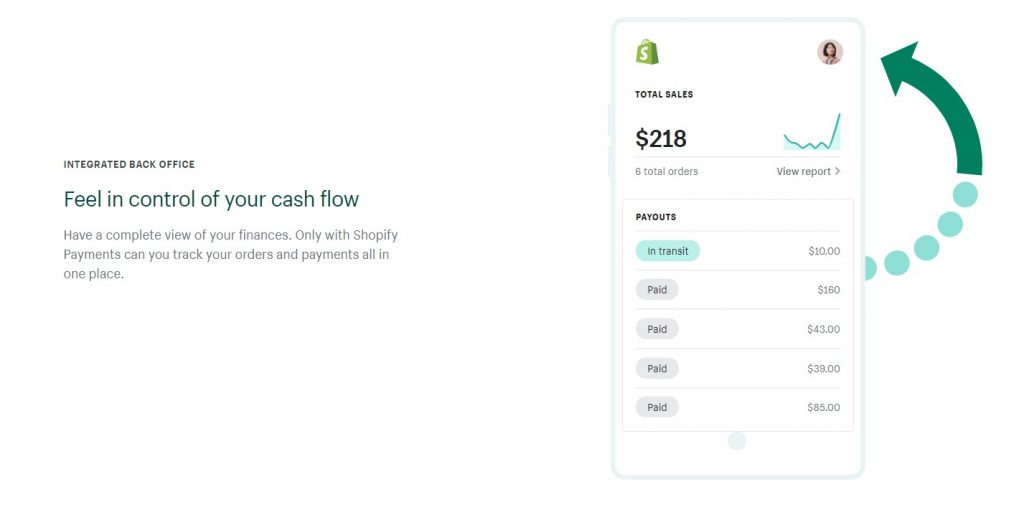 Seamless Integrations
With Shopify Payments, you can go to the Admin Dashboard and monitor actions taking place on your website. For example, you can see where your funds are without having to log onto another platform.
Not an exclusive service
Signing up for Shopify Payments doesn't restrict your or your customers' choices. You and they can use other payment gateways.
Security peace of mind
Shopify Payments takes security seriously. Shopify provides Fraud Protect, which automatically secures your order for a small fee. In addition, if you sign up for this service, Shopify will automatically reimburse your costs, including fees, if an order results in a chargeback.
Shopify Payments offers advanced fraud analysis services that easily identify fraudulent orders if you don't sign up for this service. Shopify also notifies merchants immediately if fraud is suspected. You can also use Shopify's app developed for fraud detection, Fraudblock, which prevents you from accidentally fulfilling a fraudulent order.
Smooth checkout process
Shopify Payments integrates directly with your checkout. In conjunction with Shop Pay, Shopify Payments let customers save their shipping and payment information so they can check out faster.
Offline sales
Shopify Payments allows for in-person sales with Shopify POS (Point of Sale). All of your online and offline sales data is unified. With Shopify POS, you can accept different payment methods, including cash. Not all payment gateways offer this service.
Why Settle Your Online Business On Shopify? Top Reasons Explained
Cons
For all the advantages of Shopify Payments, it also has some disadvantages.
Not universally available
Shopify Payments is not available in all regions and countries.
Chargebacks are a pain
If your store experiences too many chargebacks, Shopify may freeze your funds or completely shut down your store. In addition, you get charged $15 every time a chargeback occurs.
Too many chargebacks or product returns put a business under a microscope. Even if your business is the victim, there will be a suspicion that you may be using fraudulent business practices if it happens too often. As a result, your Shopify Payments will be shut down, or your entire store will be shut down.
Your funds may suddenly be frozen
Do take the terms and conditions seriously, especially the part stating that Shopify can suspend your funds. There are loads of complaints about this online. Four factors could make this a deal-breaker:
Funds are put on hold with no prior warning.
Reasons are not always clear.
Funds are often on hold for long periods.
This practice negatively impacts businesses and may even lead to sellers having to close their stores.
Want to become a part of Shopify's glory?
Launch free Demo and discover how quick & easy it is to migrate your data to Shopify with Cart2Cart.
Start free Demo now
How to set up Shopify Payments?
It is straightforward to set up Shopify Payments. The steps to follow are clear:
Log into your Shopify backend.
Find Settings in the bottom left corner and select Payment Providers.
By default, Shopify Payments is already selected, so click Continue.
In the Accept Credit Card, click Add a Provider of your choice.
Click Complete account setup, and fill in the required information.
Final words
Shopify Payments is a logical choice if you run a Shopify store online and, in particular, if you sell from a supported region or country.
The payment gate cuts out transaction fees and makes the checkout process quick and easy. In addition, the setup process can be done in no time at all. You can monitor all transactions on your Shopify dashboard in real-time. Having said that, be sure to read the Shopify Payments terms and conditions carefully before you sign up for the service.
If you are already running a store online and want to migrate it to Shopify, you can consider the Cart2Cart migration service. Try the free demo migration option to see how simple it is to use the tool!