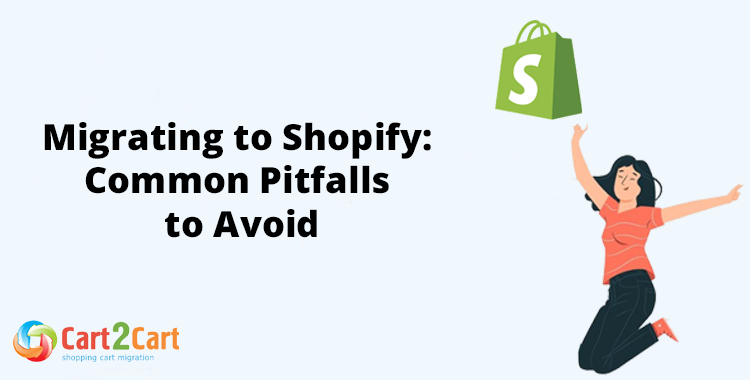 Many e-commerce entrepreneurs are migrating to Shopify mainly because of its user-friendly interface. The popular e-commerce platform keeps on attracting new users. According to Shopify's own data, the number of active Shopify stores skyrocketed by 201% from March 2020 to January 2022, eventually totalling a staggering 3.75 million in 2022.
Some of these new users migrated to Shopify from other platforms, and many lessons have been learned in the process.
What Are the Things to Consider Before Migrating to Shopify?
Transferring an entire online store is a major undertaking. In fact, it can be so overwhelming that some merchants opt to stay with a platform that no longer serves them well.
Here is a list of things to consider before migrating to Shopify, so the process runs smoothly.
Lack of leadership
Migrating a store to another platform is a complicated process that needs commitment and firm leadership. Someone must take the lead and assume responsibility for ensuring that everyone involved fulfils their responsibilities. Otherwise, the whole venture can end up in shambles.
Failure to back up the site
When migrating to Shopify, it is essential to back up the existing store's data. It's best to back up everything to avoid disaster if anything goes wrong during the migration.
Note: Cart2Cart doesn't affect your current store at all - it just copies the data from your current store and pastes it into the new platform.
Bad redirection configuration
Not taking care of 301 redirects that inform search engines of the new web address where customers can find your website. You can lose visibility in Google search results if this is not done.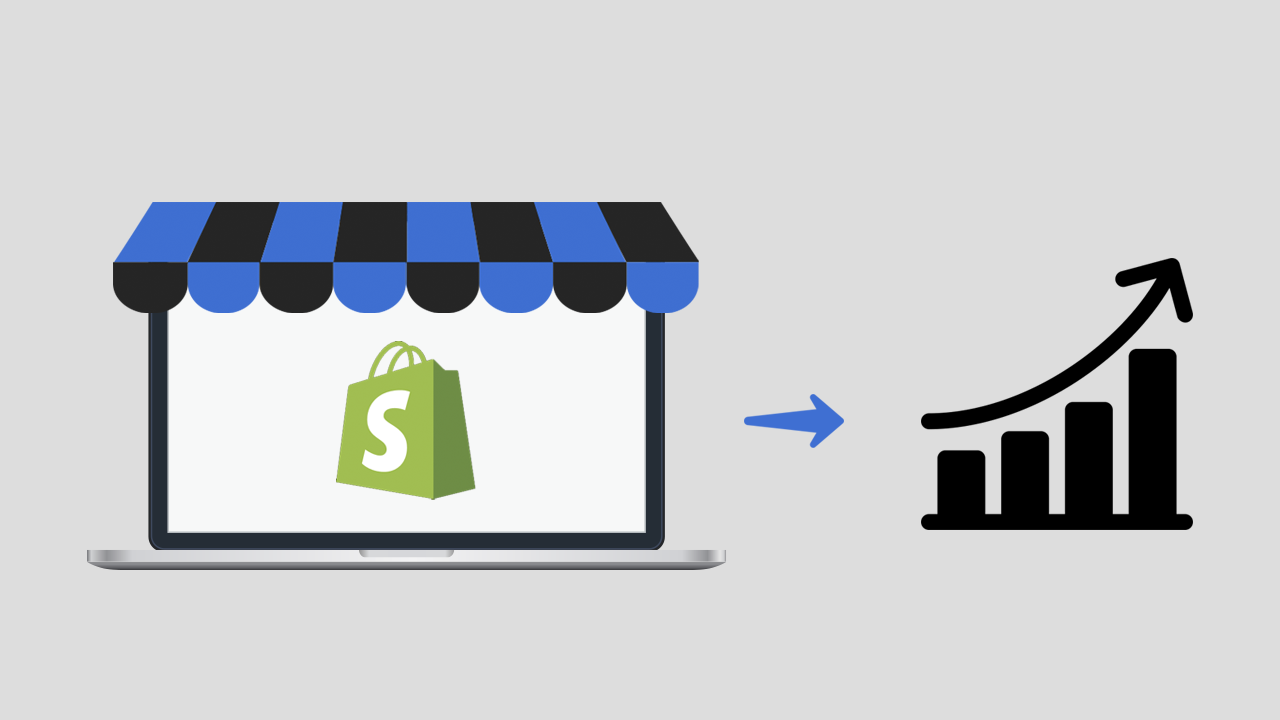 Failure to prepare the website for migration
In addition to updating your website before starting the migration process, it's important to prepare the website by finding and fixing broken links, finding and eliminating duplicate data, and finding and fixing any other common errors. You don't want to migrate a broken website; it might affect the transfer.
Customer passwords
Customer passwords can't be migrated, so customers won't be able to use their existing passwords to interact with your transferred website. Don't forget to inform customers that they need to reactivate their accounts.
Choosing a bad time for the migration
A lot of thought needs to go into the timing of the migration. Consider peak shopping times like Black Friday, Cyber Monday, and the festive season. Planning a migration that coincides with these times could lead to major losses for the business.
Neglecting to train staff on using the new platform
The fact that employees are familiar with your existing set-up doesn't mean they will immediately be comfortable using the new platform. Businesses that don't afford employees time to get familiar with the new platform pay for lost productivity and efficiency.
Neglecting to do a test run
Doing a test run can show you if the migration was successful and if your new store will work as you envisaged. Do a test run by first transferring a limited number of products, creating an order, choosing shipping options and making a payment to see if the transfer will work.
Going live immediately after the migration
You might be so relieved that the transfer is completed that you are tempted to go live on the new platform immediately.
This is a mistake, as things may have gone amiss during the migration. So, before you go live, check that everything works perfectly. Check all customer data, and product information, and perform a mock order to check that all the features of the new platform work.
Attempting the migration without expert help
Migrating to Shopify is a complex process that is best done with the help of professionals with the necessary expertise and experience or automated migration tools (like Cart2Cart).
Many businesses that have attempted the migration process themselves have found that they run into issues that end up taking up a lot of time to resolve.
How to Avoid These Mistakes & Migrate to Shopify Trouble-Free?
To ensure a smooth migration to Shopify, hiring a professional migration service is best. A skilled migration service will have the experience and expertise to handle the migration process smoothly and help you avoid common mistakes.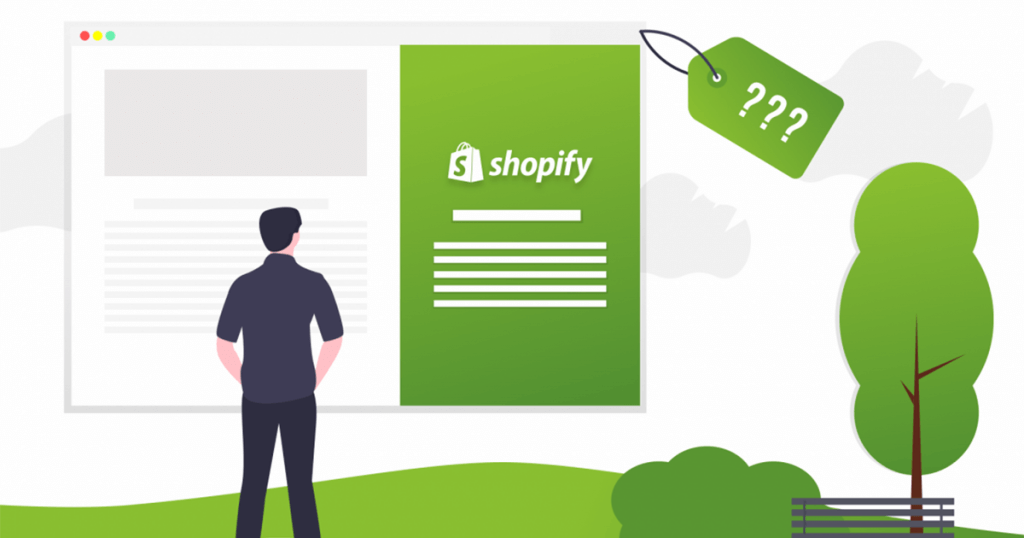 Use the Cart2Cart Store Migration App
The Cart2Cart Store Migration App transfers all e-commerce data from your current shopping cart solution to Shopify. Migration with this migration solution makes it possible to move all the data accurately, swiftly, and safely.
Using Cart2Cart to re-platform your store also means your store won't experience any downtime. What's more, your store data will remain completely safe during the transfer. There is no risk of losing any data since the service simply copies and pastes the store database (products, customers, orders, etc.) into the new store.
Additional benefits of using Cart2Cart
The migration solution works with the Cart2Cart Migration Wizard, which is a user-friendly solution that anyone can use.
Store owners can test the migration by doing a free demo migration before migrating the entire store. The demo migration allows the transfer of a limited number of items (10) in 30 minutes so users can see how it works and how the new store will look. Store owners can do an unlimited number of demo migrations.
The entire process is automated. Store owners only specify the current store platform and the one they want to migrate to, choose the entities they want to move to and connect the two platforms. Cart2Cart takes care of everything else.
For a solution that takes care of the migration of entire online businesses safely and accurately, Cart2Cart's rates are very reasonable. The price starts at $29 and increases according to the number of entities to be transferred and the number of additional migration options chosen.
Store owners can use the Cart2Cart Migration Estimator to estimate the price of their migration, which will depend on the volume of data to be moved and the number of Cart2Cart's migration extras chosen.
How to Migrate via the Cart2Cart Migration Plugin
Use the following steps in the Cart2Cart Migration Wizard to automatically migrate your store from WordPress to the new shopping cart.
1. Set up your Source cart (e.g. WordPress or Magento) and your Target cart (Shopify). Here you must provide Username, API Token, and API Path.
2. Identify the specific data that should be transferred from your source cart to your target cart.
3. You can transfer the following data entities to your new store:
Products
Product categories
Manufacturers
Customers
Orders
Coupons
Reviews
Blogs
Blog posts, and more.
4. Choose from Cart2Cart's migration extras to ensure a comprehensive transfer.
Preserve order IDs on Target Store
Migrate categories and products' SEO URLs
Create 301 redirects on your target store after migration
Preserve customer IDs on Target Store
Migrate customers' passwords
Clear current data on Target Store before migration
These are not all the additional options available. They differ according to the Source cart.
Keep in mind that if you choose all the extra migration options, you can save a considerable amount – you'll get a discount of 40% on the total price.
5. Align your current and new cart's languages/currencies/order statuses.
6. Begin the Demo Migration
The demo migration is free and offers a great opportunity to see what the new store will look like and if it works as you planned. The demo migration limits you to migrating 30 data entities.
This is an optional, but strongly advised step.
Commence the Full Migration
If you are satisfied with the results, proceed to the Full Migration. To do this, simply click the Start Full Migration button. Cart2Cart will do the rest automatically.
Post-Migration Suggestions
When you receive the notification the migration is finished, do the following:
Check your store for possible errors
Check that your store works by taking it for a test drive. Create a test product and place an order. Select your preferred shipping and payment options to see if it all works as planned.
Download and install all the necessary apps and extensions.
Notify your customers of your store's new address on the Web.
Invite your customers to reactivate their accounts.
FAQs
Why should you migrate to Shopify?
Shopify is a powerful e-commerce platform with all the e-commerce functionalities needed by online businesses. If your business is growing and you need a platform that can scale with your business, Shopify would be a good choice. The platform is user-friendly and offers superb security.
This is a platform that keeps pace with developments in the e-commerce space, enabling multilingual stores, and accepting cryptocurrencies. With Shopify, your online business will always be up-to-date with the latest in e-commerce.
How Do I migrate to Shopify without losing SEO?
Working out a 301 redirect strategy is one of the most critical steps to protect your SEO when migrating your store. A 301 redirect strategy will ensure that all your high-ranking pages will be properly redirected after the migration. This is very important if your URL structure changes due to the move. If the URL of a page changes, it will affect ranking; if the URL doesn't change, the page ranking won't be affected.
You will need to set up 301 redirects from your old website URLs to the new Shopify URLs. Cart2Cart offers 301 redirects as an extra option, which is a good way to get this done and prevent losing your site's SEO status built over many years.
What is the important factor to be considered when migrating an existing e-commerce store to Shopify?
Hand in hand with setting up redirects, you need to make sure that all your store assets (theme files, stylesheets, or images) are always accessible by removing specific protocols such as http: and https: from their URLs.
If you make use of Cart2Cart's professional migration services, the service will take care of this important issue for you.
Are you planning to migrate your store? If you are thinking of migrating your store to or from Shopify, the Cart2Cart Shopping Cart Migration tool can accomplish it for you with no fuss. Ours is an advanced automated migration tool that quickly and securely transfers all your data to another platform.