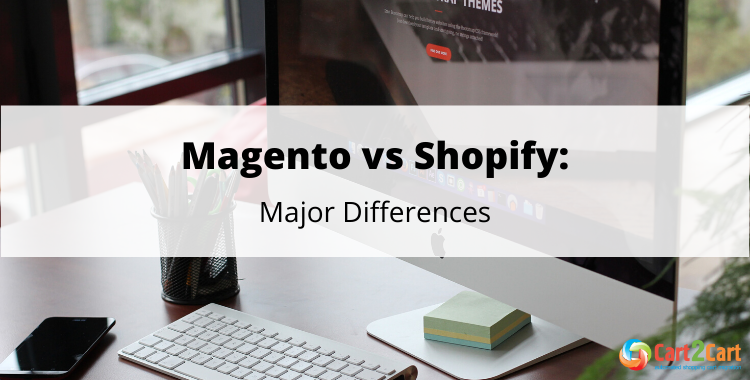 Magento vs Shopify – the age-old supremacy battle. In recent months online stores have seen a dramatic shift in sales activity due to the COVID-19 crisis. The closure of physical stores led to an unprecedented uptick in online retail.
A recent survey indicated that department store, beauty products, and apparel sales rose by a whopping 10 percent. Choosing the right eCommerce platform is, therefore, paramount to the long-term longevity of your business. Here's everything you need to know about the two platforms.
Is Magento the same as Shopify?
Shopify and Magento might both be eCommerce platforms, but make no mistake about it. They don't work the same way. Think of Shopify as a quick-and-easy, one-stop-shop to get your online retail store off the ground. Magento is a little like WordPress. While it is open-source, you will need to pay for web hosting and other value-added integrations.
According to Google trends, Shopify's popularity is growing with each passing day. Its simplicity and flexibility are those core benefits that make store owners all over the world choose it among all other solutions that are available at the web market. Currently, it powers 6,287,373 live websites.. Whereas Magento (Adobe Commerce) - 720,836.
Magento vs Shopify: Pros and Cons
Shopify Pros
Provides access to a well-stocked app store that features 6,500+ apps.
It is remarkably easy to use.
Offers several checkout and payment options.
Supports multichannel and cross-platform selling.
Users get to choose from 80+ mobile-friendly themes.
Shopify Cons
Most of the Shopify theme options are not free, and costs can start to mount up after a while.
The platform imposes a fee for every transaction unless Shopify Payments is used as the primary gateway.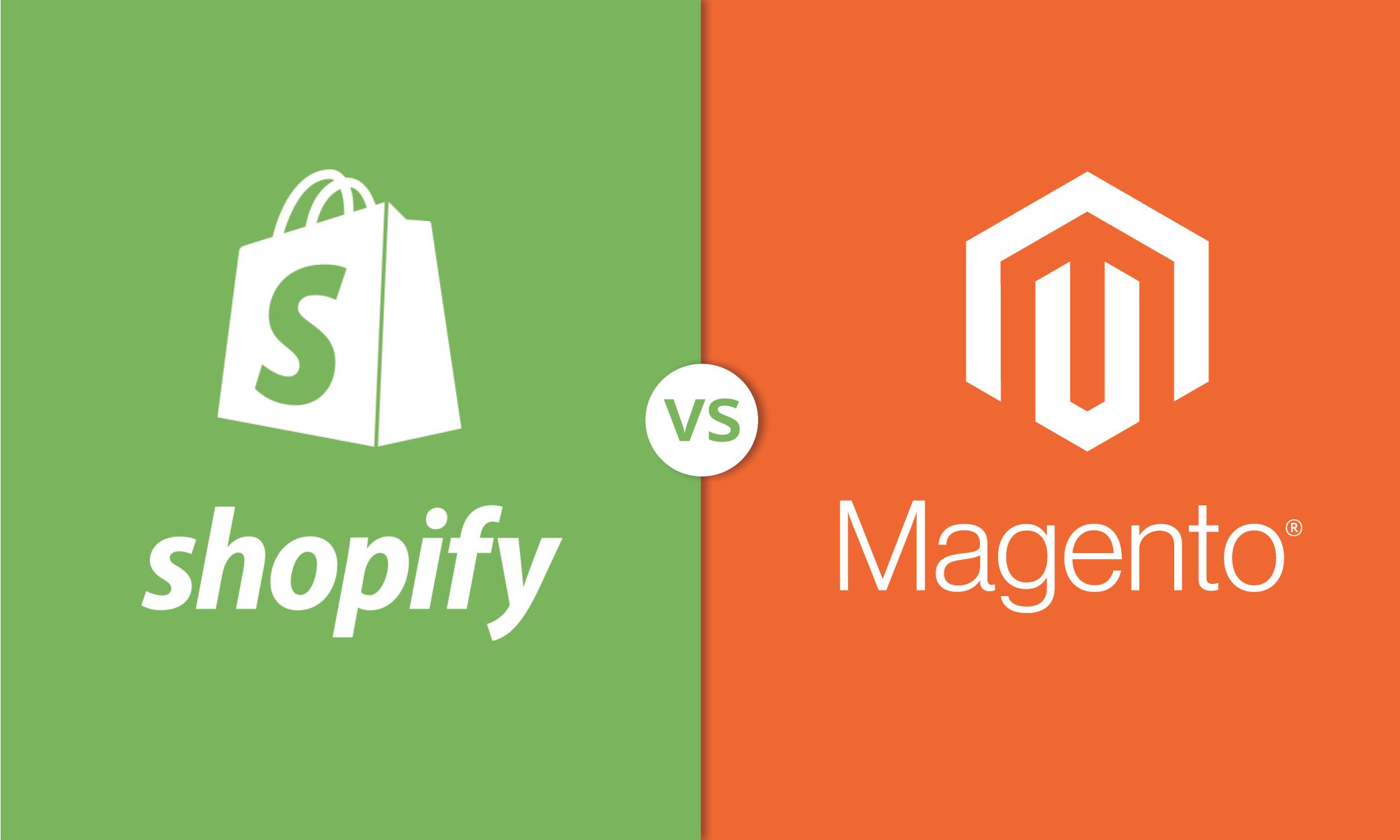 Magento (Adobe Commerce) Pros
10+ themes available to choose from.
Ideal for medium to large-scale enterprises that have their in-house web development teams.
It is an open source platform allowing users to set up an online store at virtually no cost.
The large and interactive community of Magento developers that offer tons of support.
The platform offers unlimited customization capability.
Cons of Magento
It is not beginner-friendly and will require web development knowledge.
The setup process can be pretty time-consuming.
While it is open source, there are other integration costs you may incur while setting up your store to enhance its functionality.
If you know which shopping cart is your choice, release yourself from all the eCommerce data migration hassle and import all the entities smoothly with Cart2Cart. Try out the free demo migration today!
Shopify vs Magento (Adobe Commerce): Main Features Comparison
Frontend Features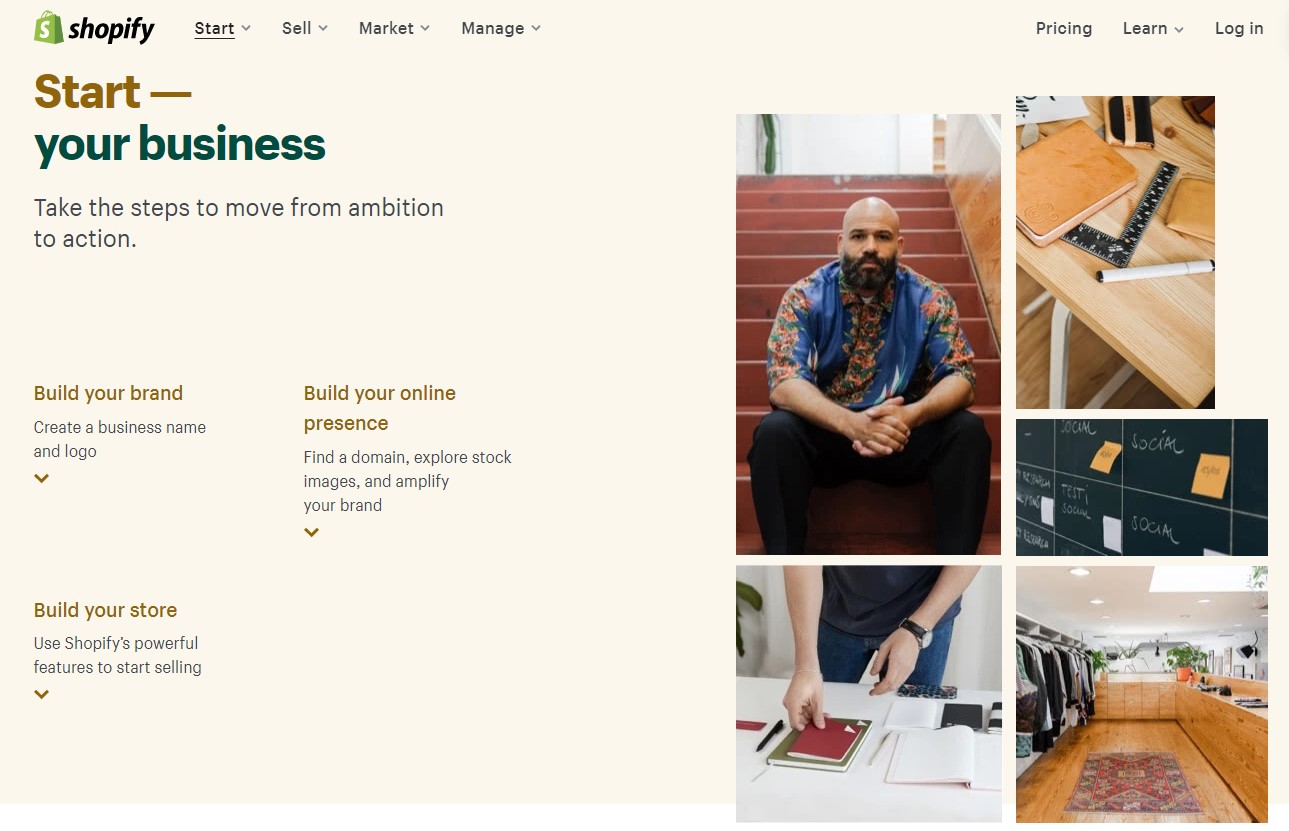 Shopify's frontend is highly responsive regardless of the mobile device used to access the online store. In addition, it adopts a minimalist design making it ultra-easy to navigate between the various product pages.
The checkout area is also pretty impressive, so customers will have an easy time completing purchases. Other excellent functionalities that come with the platform include discount codes, gift cards, and real-time shipping.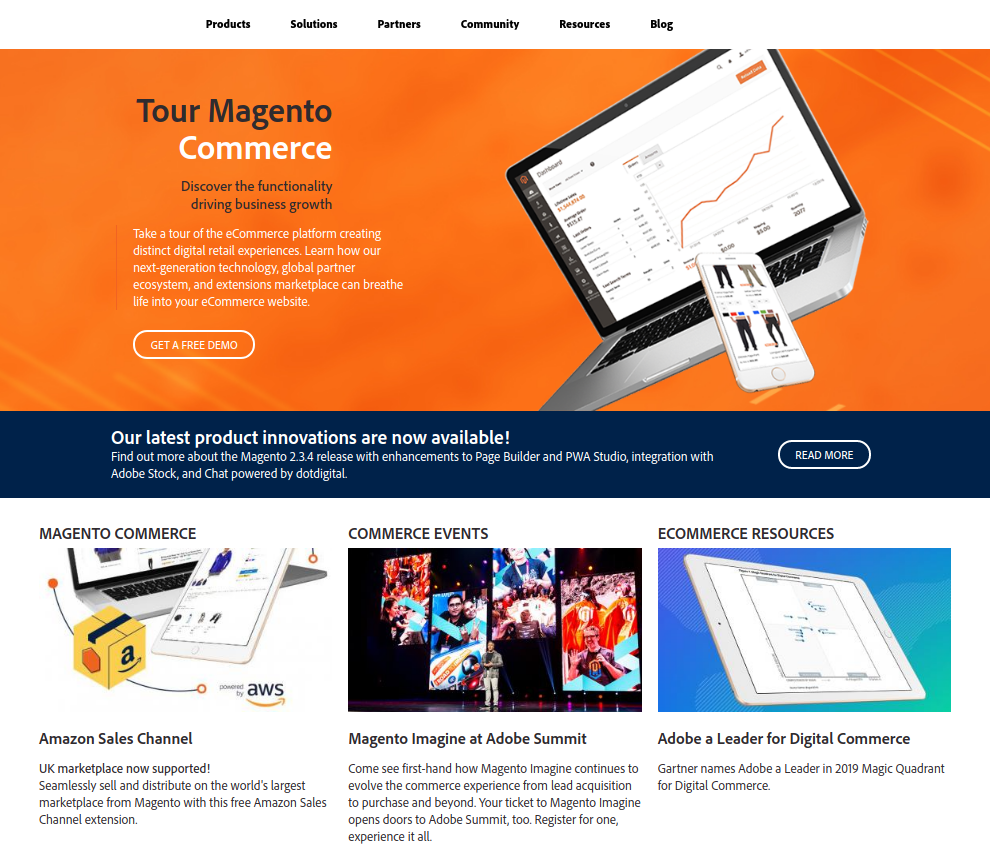 Magento's frontend is a lot like Shopify's with regard to the sleek checkout, discount codes, and gift cards. Other built-in features it comes with include cross-selling and upselling capabilities, quantity discounts, wish lists, related products suggestions, order status modules, and abandoned cart recovery.
While it is possible to get most of these features on Shopify using app integrations, they're all built into the Magento platform, so bonus points there.
Make sure to check our detailed comparison of Magento vs WooCommerce vs Shopify vs OpenCart vs PrestaShop
Backend Features
Shopify's backend is designed to cater to both beginners and advanced users alike. While it does keep the available customization options to a minimum, an advanced user can access the source code and customize the online store – but only to a certain extent.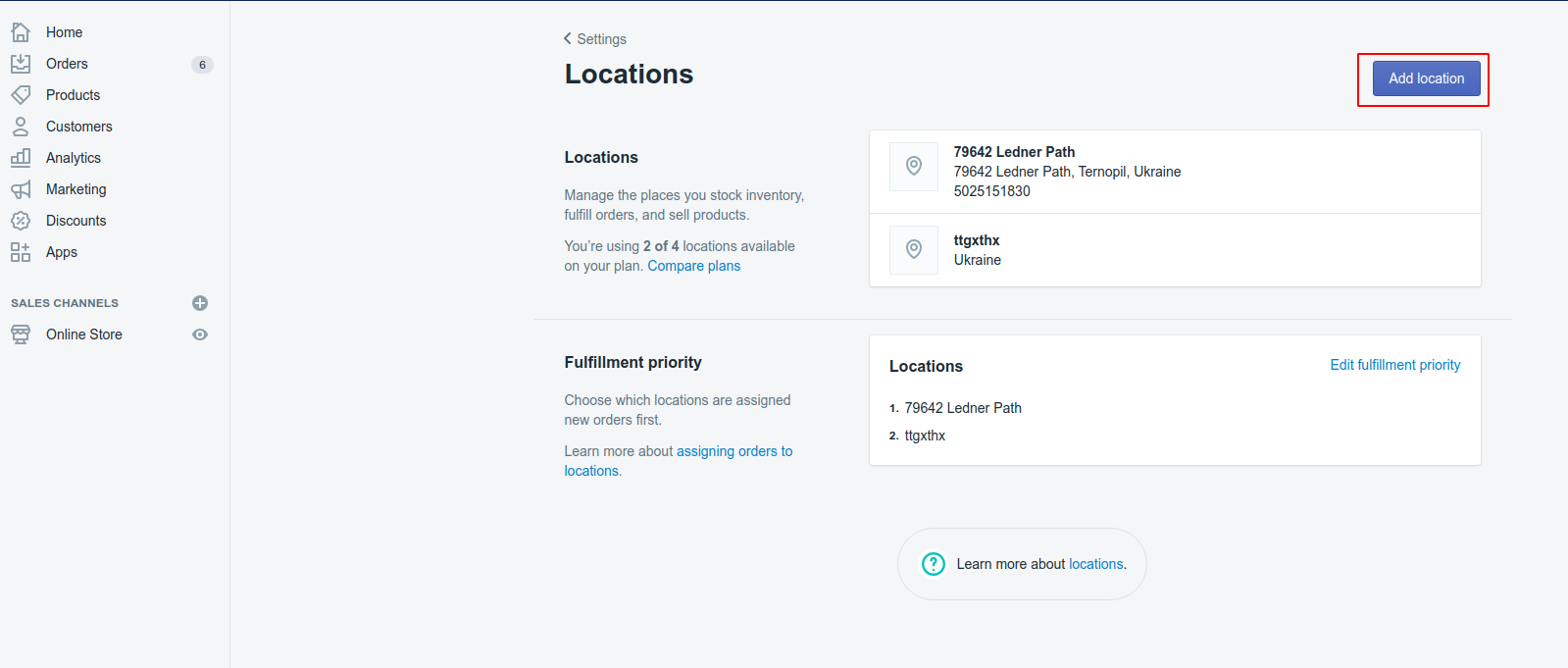 Magento's backend is exceptionally robust. If you're an advanced user with web development experience, the customization options available to you are virtually unlimited. You can access website insights, manage payment processors, set product attributes, add product tags, and lots more.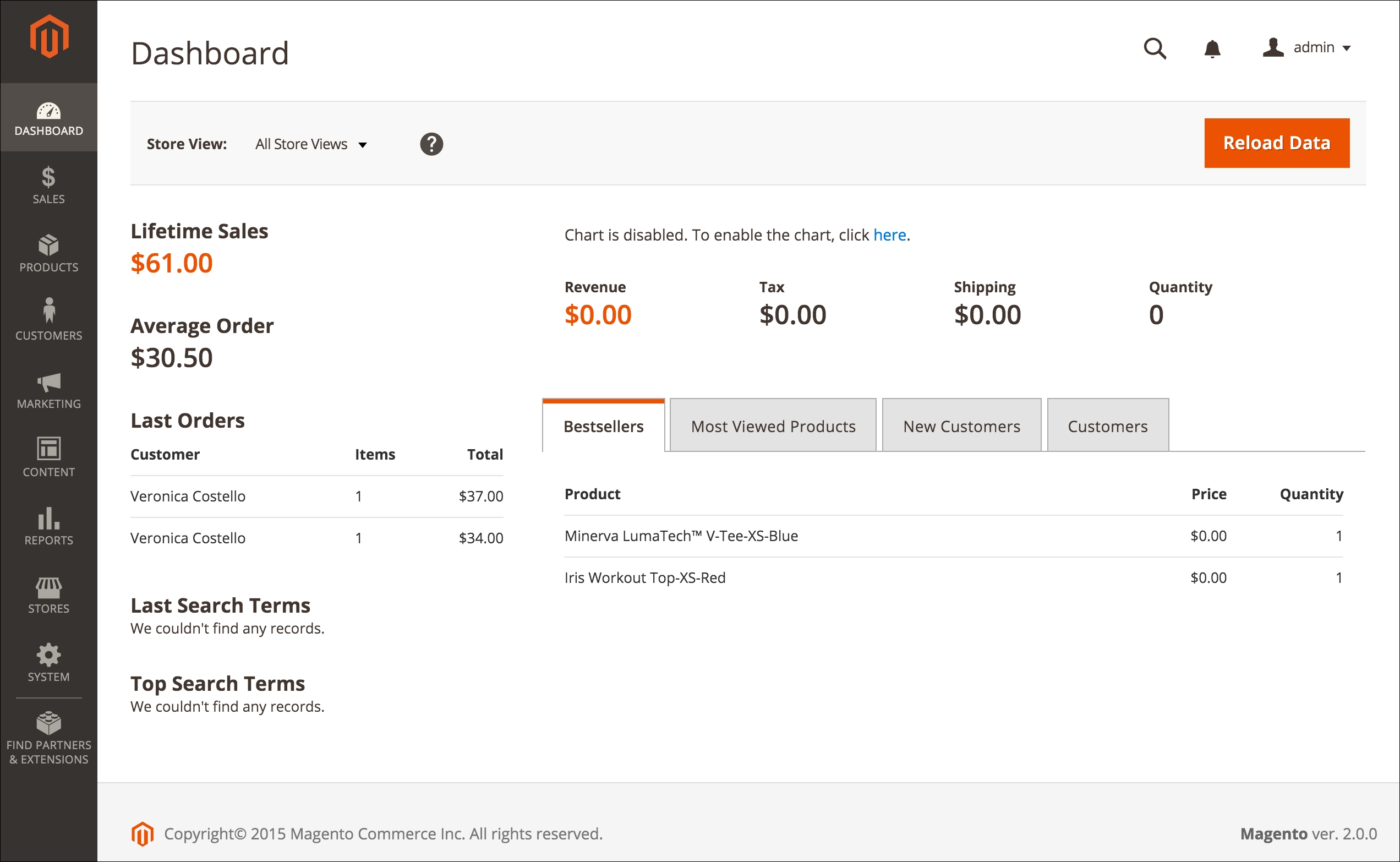 The downside is – the backend is not user friendly for beginners. Individuals without a background in web development will have a steep learning curve compared to Shopify.
Ease of Use
Speaking of steep learning curves, choosing the best platform for your eCommerce store depends on how "hands-on" you intend to be. Do you have web development experience? If not, do you intend to hire a web development team to set up your store for you?
Shopify is designed for people with little to no web development experience. The platform's drag and drop builder lets you create and customize your online shop with a few easy clicks.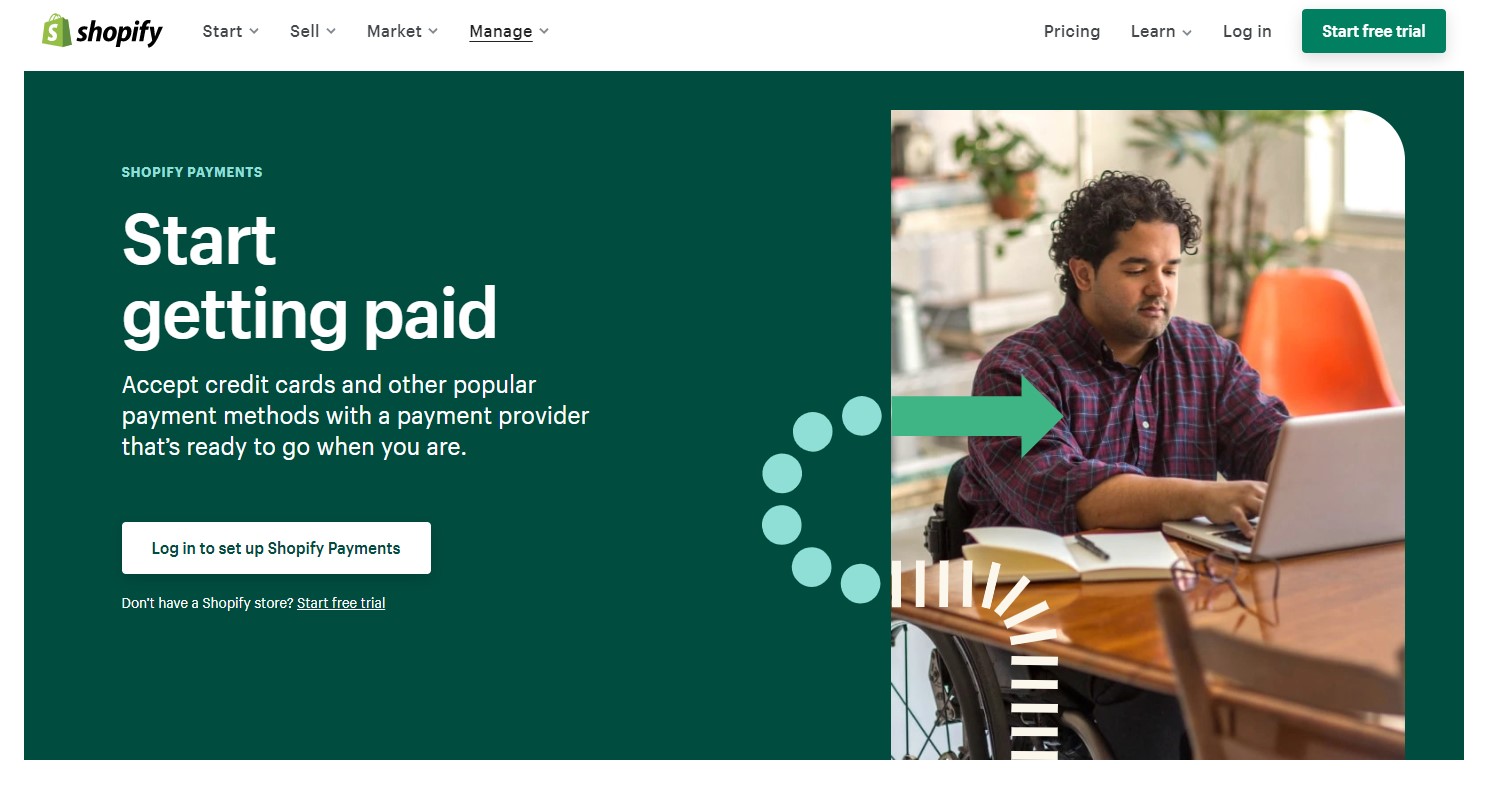 Magento's learning curve is pretty steep and requires quite a bit of coding compared to Shopify. We recommend hiring a web developer to build your store for you if you intend to use it. The eCommerce solution gives you complete freedom. There are absolutely no restrictions. But there always has to be a fly in the ointment! Seek freedom? Possess the skills to handle it.
Here is an excellent metaphor to explain the difference between the two. With Magento (Adobe Commerce), you can build a house from scratch. Set the foundation and do all the repairs. Once Shopify is your choice - you move into a house built in advance. Paint the walls, buy the furniture and devices to make life comfortable. You have the structure and work to personalize it the way you want. Isn't it more distinct this way?
Looking for the best B2B Shopping platform? Check the list of our favourites!
Themes and Design
Shopify and Magento both offer free and premium themes, all of which are mobile responsive. However, Shopify has a wider variety with 80+ templates to choose from compared to Magento's 11.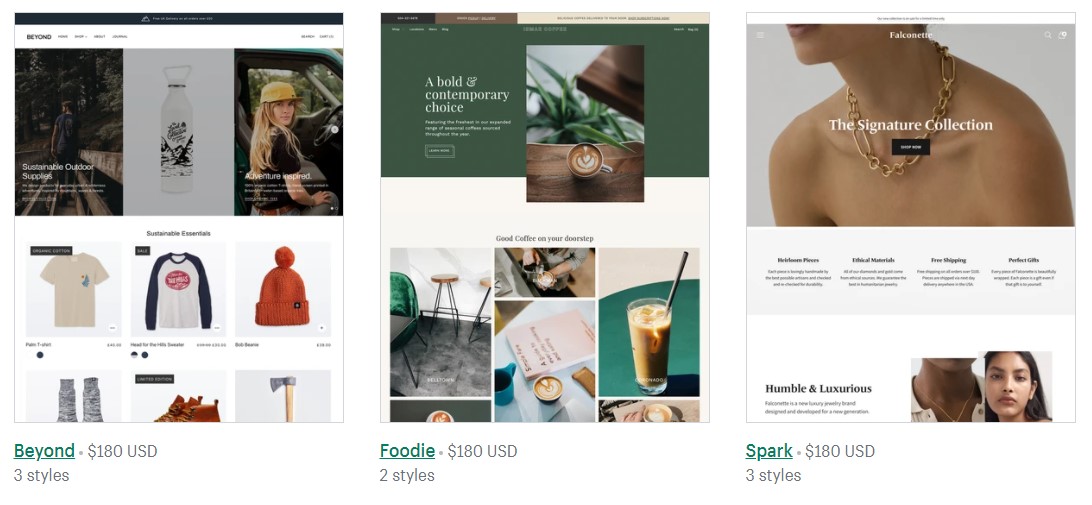 Keep in mind, though, that Shopify has proprietary coding. There's not much you can do to tweak the design of the themes. Magento, on the other hand, allows for unlimited code-level customization. The company also recently introduced visual drag-and-drop editing in the v.2 release of Magento commerce.
Apps and Plugins
The most important aspect of an online store is, no doubt, its functionality, which is precisely why apps and plugins exist.
The Shopify App Store features 6,500+ apps (both B2C and B2B apps) in several categories, including social media marketing, email marketing, shipping and delivery, customer service, and lots more. The store features a healthy mix of free and premium apps, depending on your eCommerce business needs.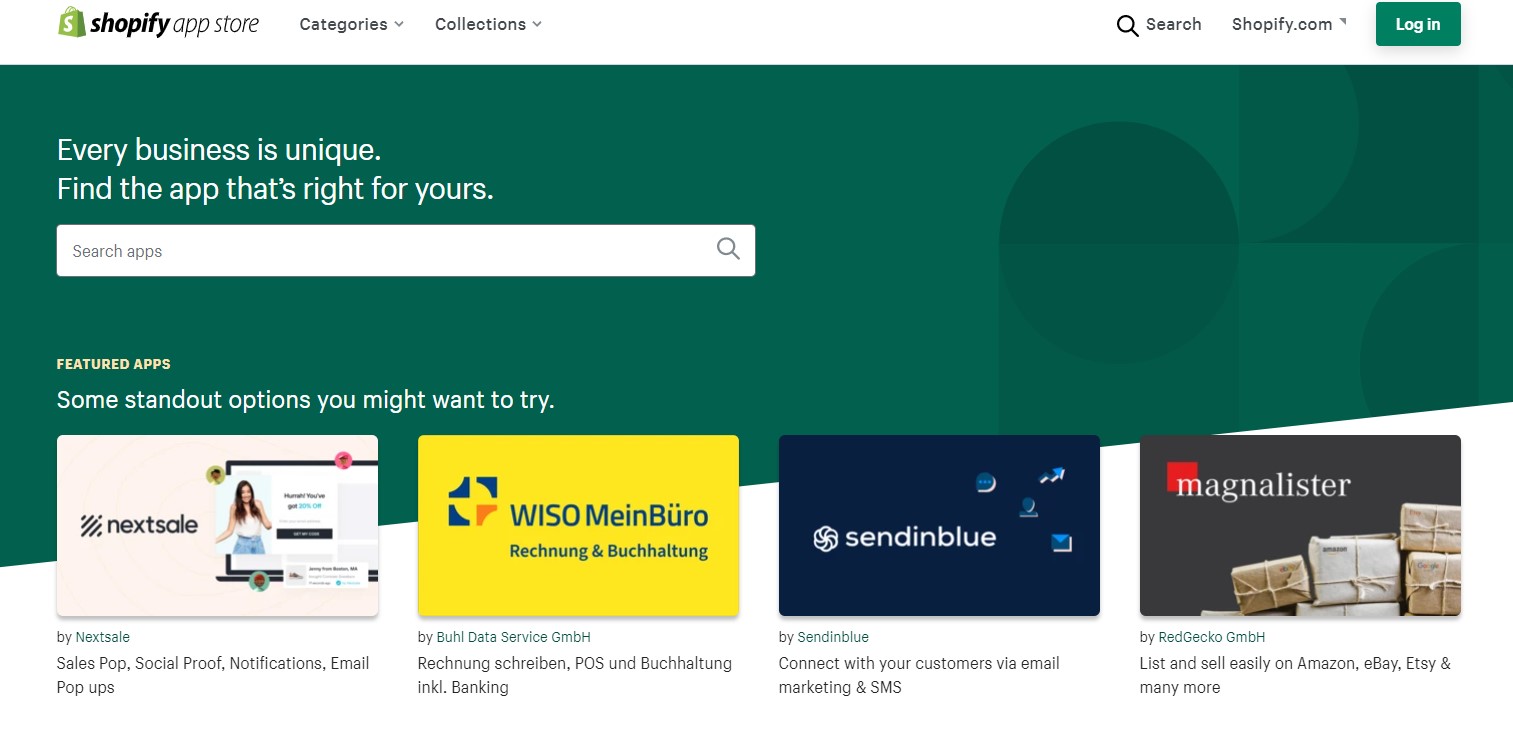 Magento's marketplace also has a decent selection of apps and plugins in categories like accounting and finance, payments and security, marketing, and site optimization. Nonetheless, its 4,000+ extensions on offer are 1.5 times less than what Shopify brings to the table. Not to mention the fact that several of them can only be installed by users with coding knowledge.
Shopify is the definite winner in this category.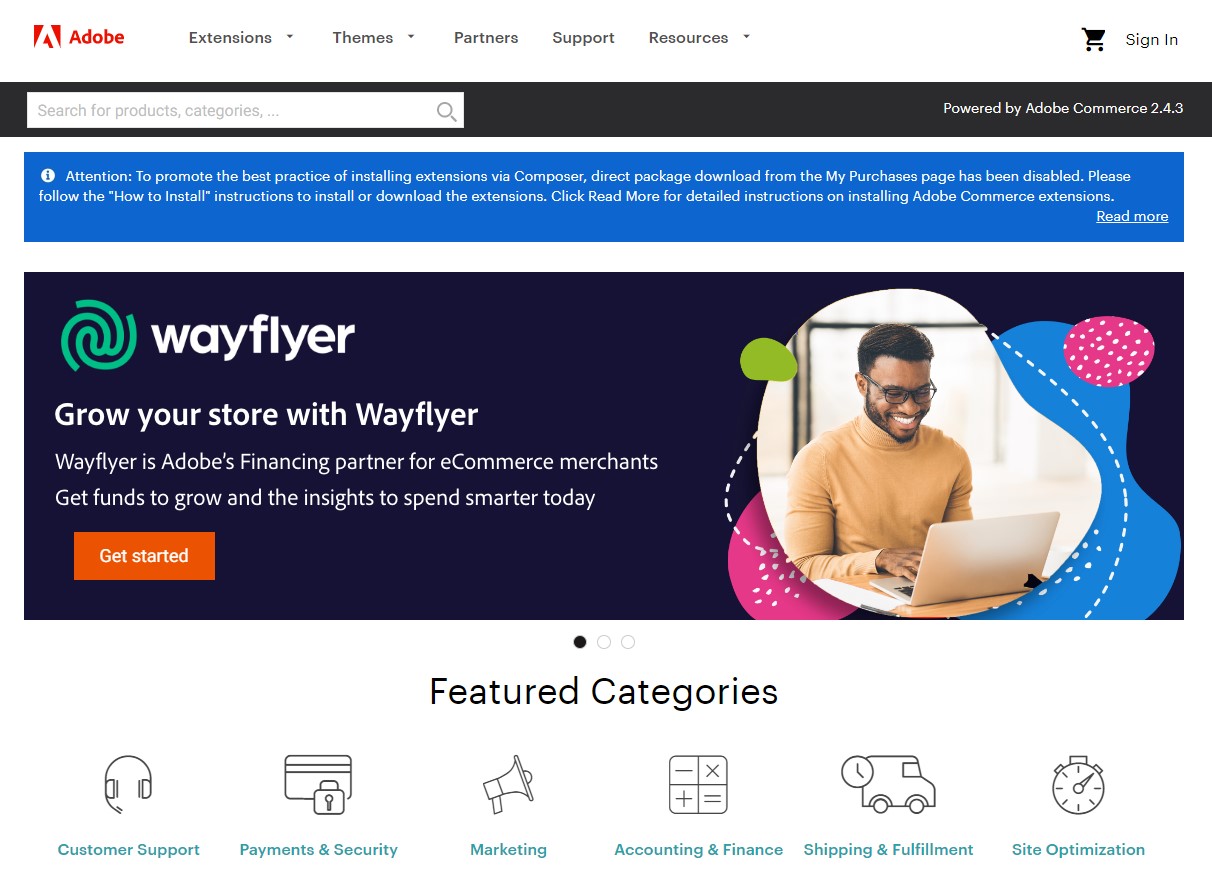 SEO Features
Both Shopify and Magento provide outstanding capabilities as far as search engine optimization is concerned. Magento does have a slight edge over Shopify purely because the platform offers several SEO prompts and guides, all of which are built into the platform.
On the other hand, Shopify relies more on third-party integrations to build your store's online presence on search engines like Google. It does offer the basic functionalities such as editing image alt tags, page titles, and descriptions, which you also get with Magento. However, you will need to install other apps to fully optimize your store.
Explore our exhaustive step-by-step guide on how to replatform from Magento to Shopify without getting your hands dirty over mountains of codes and scripts.
Pricing
Shopify is a hosted platform that offers five different pricing tiers. Each includes selling an unlimited number of products, limitless file storage, 24/7 support, and fraud analysis tool.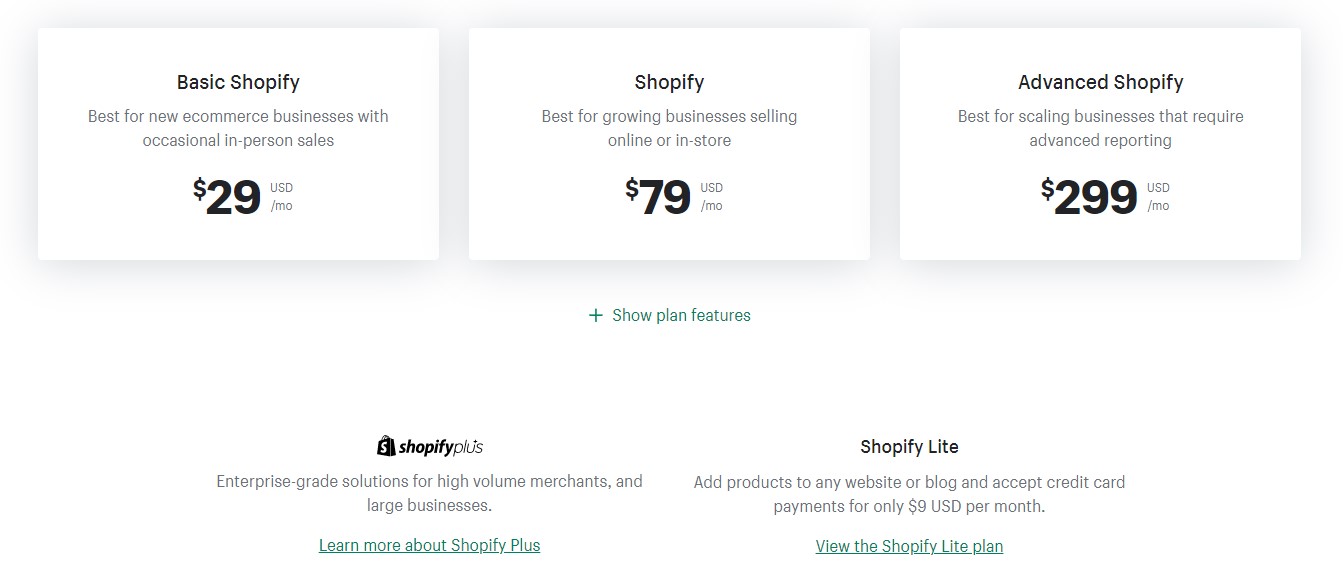 Transaction fees are the key thing to consider here. The percentage decreases with each more advanced plan. 2% in "Basic", 1% in "Shopify", and 0,5% in "Advanced". Shopify's significant advantage regarding transaction fees is that the platform has its payment processor using which you'll save on transactions considerably. Note that paying Shopify monthly fee, you deal with all your online store's bandwidth and security issues. This way, you can concentrate on improving customer experience and optimizing the client's journey.
Magento (Adobe Commerce), on the other hand, is self-hosted, meaning you have to identify an independent service provider and pay the costs associated with your domain, web hosting, extensions, and security. Monthly fees could range from a couple of dollars to hundreds of dollars, depending on the provider and the add-ons you install.
WordPress vs Shopify Comparison post is just for you!
Payment Processors
The more payment gateways you integrate into your store, the better the checkout experience for your customers. Shopify and Magento both accept payments made via debit and credit card. However, Shopify has gone a notch higher to integrate its in-house payment processor – Shopify Payments – to eliminate all transaction fees.

Payments made via third-party providers like PayPal, Stripe, and Amazon Pay attract a fee for every transaction. The platform supports 100 payment gateways globally.
Magento offers 300+ payment integration options. The downside is, they are not quite as easy to implement.
If speed, ease, and convenience matter a great deal to you, Shopify might be the better alternative to consider.
Follow the link to get the in-deth Squarespace vs Shopify comparison
Grab this unique opportunity!
Move to Magento or Shopify with Cart2Cart securely & trouble-free. No tech expertize is needed.
Start free Demo now
Security
Shopify stores come with SSL certificates and a fraud analysis feature to sniff out potentially fraudulent transactions. The platform is also GDPR compliant and PCI compliant.
Magento gives users the flexibility to enhance their online store security themselves since it is a self-hosted platform. Nonetheless, there's also the option to install the relevant Payments & Security extensions available on the Magento (Adobe Commerce) store marketplace.
Customer Support
Shopify has a dedicated team of support representatives available 24/7 via Live Chat, email, and phone. On the other hand, Magento is an open-source, self-hosted solution. As a result, the support offered comes from the community of Magento developers, as opposed to a dedicated customer support team. Nonetheless, the site has a rich resource library and several support tools with loads of information on a wide range of topics.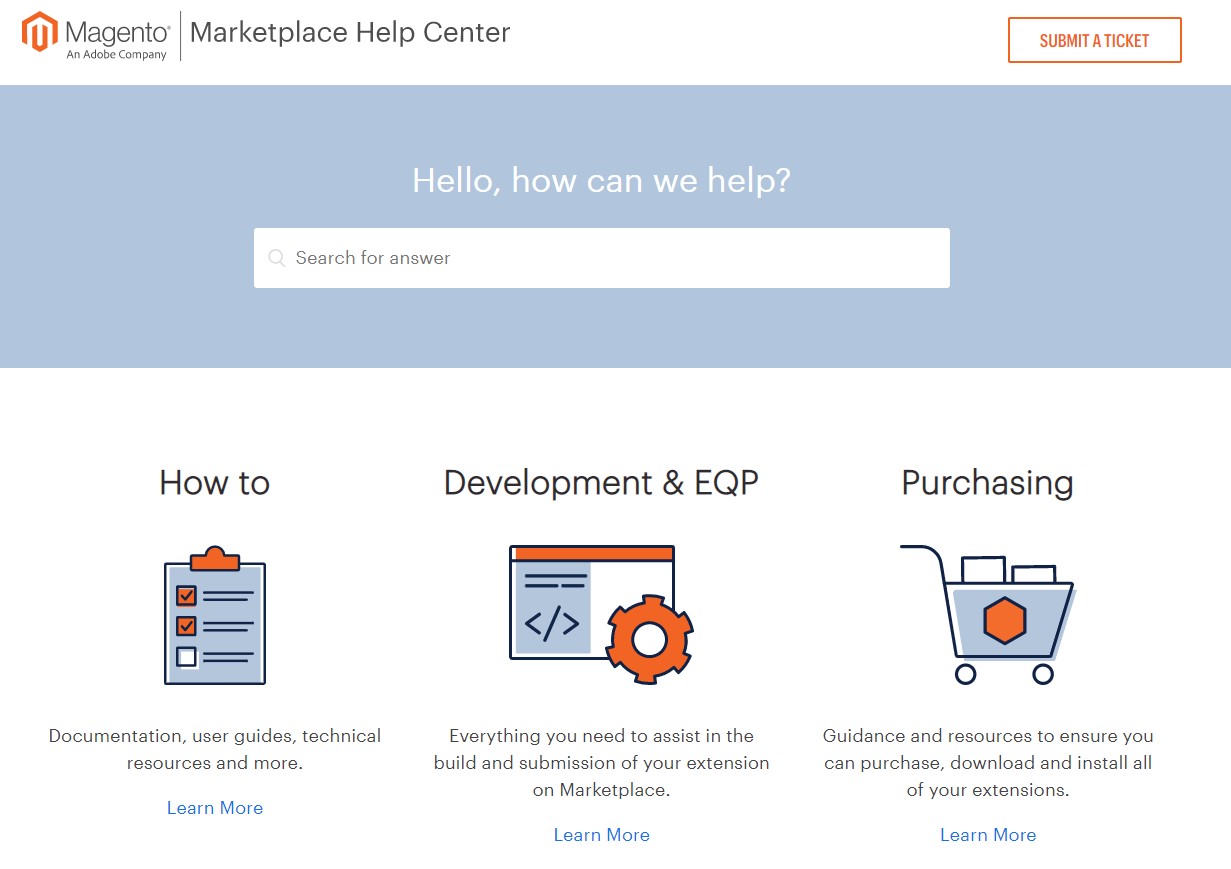 Check out our infographic to get a better understanding of the migration process via Cart2Cart: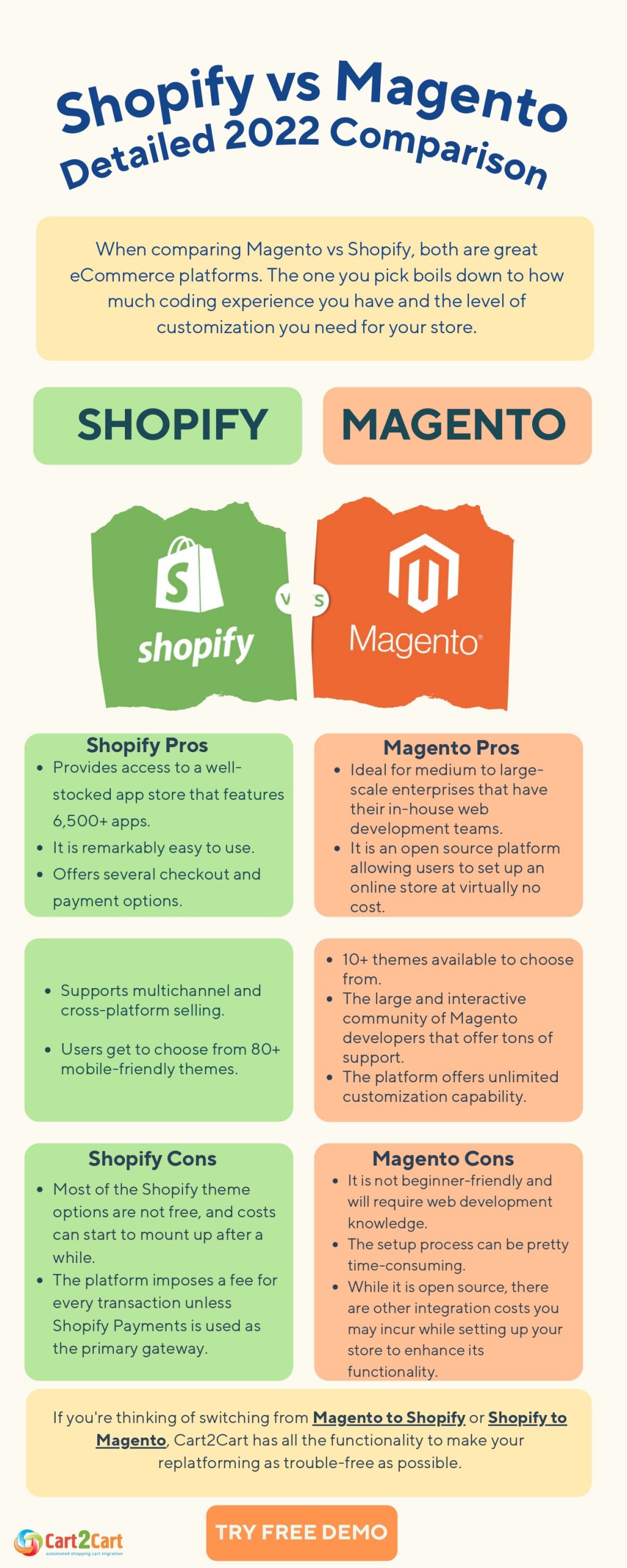 FAQ Block
What are the pros and cons of Magento vs Shopify?
Both are excellent platforms. However, Shopify is a hosted solution while Magento is not. That being said, Magento allows for unlimited customization, whereas Shopify's proprietary coding does not.
Does Shopify use Magento?
No, it does not. Keep in mind that the two are independent eCommerce platforms. Shopify provides an all-in-one solution to build your online store even with no coding experience. Magento gives you undeterred access to the source code to create the eCommerce site of your dreams.
Is Shopify easier than Magento?
Yes, it is. Shopify has a drag-and-drop builder that lets you customize your eCommerce site and have it up and running with a few simple clicks. Magento allows users to customize every element of their website, which can be pretty complicated for individuals without a web development background.
Is Magento better than Shopify?
Magento and Shopify are neck-to-neck, so choosing the best one is difficult. You can start your business with Shopify if you want an all-in-one service. Magento is another option if you want to customize your website freely.
Can I use Shopify and Magento together?
Magento and Shopify are different tools that have the same purpose, so they shouldn't be used together. With Shopify, you can build a website all in one place, and with Magento, you can manage it all from one place. Without any help from the other, either platform can deliver a fully functional eCommerce site!
Magento vs Shopify. The Choice is All Yours
All in all, when comparing Magento vs Shopify, both are great eCommerce platforms. The one you pick boils down to how much coding experience you have and the level of customization you need for your store.
Clearly, both Magento (Adobe Commerce) and Shopify are advanced shopping carts with robust eCommerce functionality, excellent SEO capabilities, and a variety of top-notch features. The nature of the two carts forms the basis of their difference. Because Shopify is a hosted platform and fully managed service, it will release you from all the hosting, bandwidth, and security issues. Plus, it provides greater ease of use. Magento requires you to purchase hosting and deal with all the software setup. You have to be tech-savvy to cope with all that successfully.
If you're currently running a Magento Enterprise store, but wish to expand your business horizons with Shopify Plus, you can do it in a totally automated way.
If you're thinking of switching from your existing eCommerce solution, Cart2Cart is just the tool you need to get it done. This automated data migration tool will help transfer all your customer, order, and product data, conveniently in a few easy clicks.
Regardless, which Target Cart you choose Shopify to Magento or Magento to Shopify we'll make the transfer as trouble-free as possible.
No need to wait any longer. Explore the capabilities of a desired platform by running a Free Demo migration now!