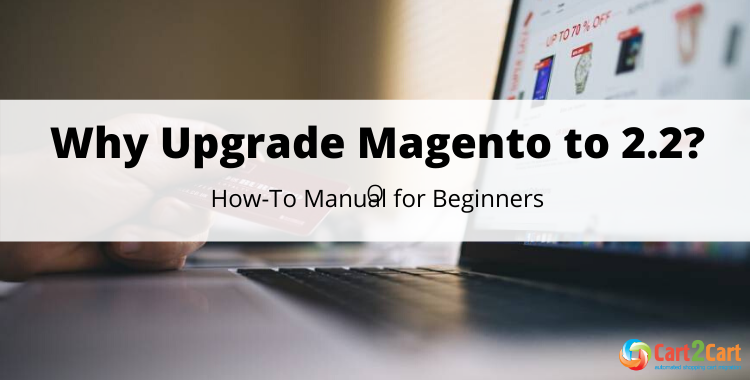 Obvious that constant software upgrade is essential and inevitable nowadays, especially if you want to keep up with the latest eCommerce trends and take your place among market leaders. Recently, in September 2017, the most robust and flexible platform made the release of the new version and now the community wants to know whether it's a good idea to upgrade Magento to 2.2. That's why we decided to make a short review of Magento 2.2 features and provide you with upgrade instructions.
Why Upgrade Magento to 2.2?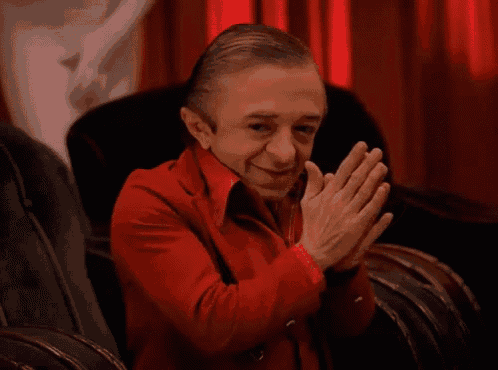 Magento developers were working intensively to create a new version of platform, while many merchants are still migrating from Magento 1 to Magento 2. New Magento 2.2 includes numerous bug fixes and enhancements. This version is much more stable and offers store owners effective features for running B2B commerce.
Key features of Magento 2.2:
Renaming of the overall product
Advanced reporting functionality
Fraud Protection module
Improved ERP Integration
Efficient B2B features
Performance enhancements (improved Indexing, Cache, and Cart)
Technical stack updates
Deployment improvements (Pipeline Deployment flow)
It's worth to mention that Magento 2.2 is mainly focused on B2B commerce. That's not a secret that this platform is B2B-oriented and absolute leader in this segment. Some researchers claim that B2B market is already twice bigger than B2C, so it was expected that Magento will add some advanced B2B functionality to its new version. Unfortunately, B2B module is working only with Enterprise Edition, but you can always find some of third-party alternatives for Community Edition.
Now, let's look a bit closer on the most outstanding Magento 2.2 features.
Renaming of the overall product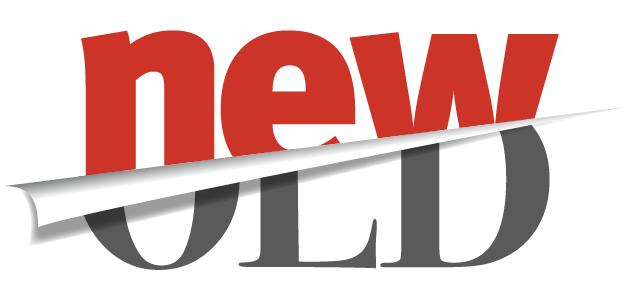 Magento announced complete rebranding and totally new look of product line. This strategy includes name changes of major Magento goods. Changes in naming invoke a thought that Magento knows the certain direction of digital commerce. The absence of "e" in word "eCommerce" is a sign that all commerce is rooted in the web now. This means that we no longer exist in the world where there is any difference between online and offline selling.
How Magento rebranding looks like?
Magento Community is now named Magento Open Source
Magento Enterprise Edition is called Magento Commerce
Magento Commerce Order Management is renamed to Magento Order Management
Magento Cloud Edition is merged with Magento Commerce
Advanced reporting functionality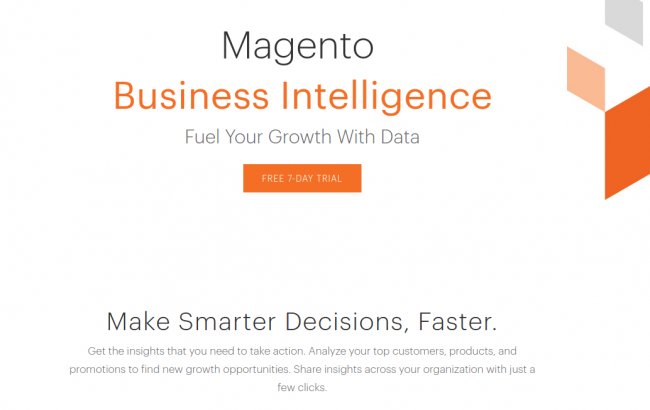 Magento has a growing tendency to buy existing products that already have the functionality they want for basis. One of such recently acquired projects was RJMetrics - leader in providing online businesses with first-rate reporting solutions.
Magento rebranded RJMetrics as Magento Business Intelligence. This module provides advanced analytics for eCommerce. Briefly, Magento Business Intelligence will give you integrated data from Magento and Google Analytics in 75 different extended reports with important information stored in graphs, charts etc.
Magento 2.2 Business Intelligence is available on both Magento Open Source and Magento Commerce for a low monthly price.
Fraud Protection module
In October 2016 Magento partnered with Signifyd - eCommerce fraud protection company. In the new Magento 2.2 developers have integrated Signifyd capabilities into the core. This integration gives the ability to identify and reject scampish orders and have 100% chargeback protection.
Main facts about Signifyd Fraud Protection:
Signifyd is a third-party eCommerce fraud protection service
100% protection on chargebacks is offered
Collection of fraud data from all store owners using this service
Monthly fee is based on the percentage of your total orders
Improved ERP Integration
The use of API accesses is a turning point for Magento. This is a big step towards creating modern app that can easily be integrated and used with other systems.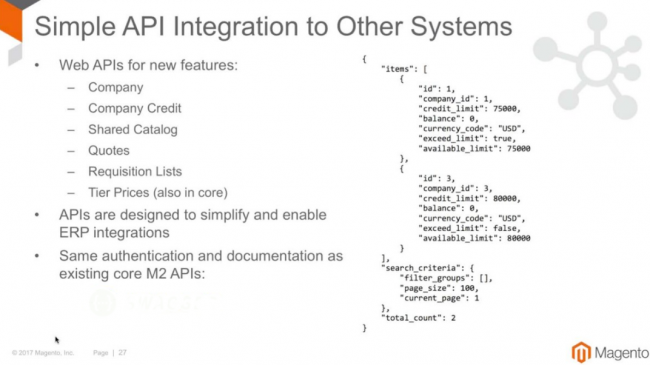 Magento 2.2 gives APIs for all new features, including company and use structure, credit limit and credit transaction, company accounts, shared catalog creation and so on. This expanded API makes integrations with ERP and PIM directly from Magento immediate.
Efficient B2B features
As mentioned above, Magento B2B functionality will be available only on Magento Commerce. These features are the most long-awaited and valuable for merchants looking for a way to conquer the B2B market as they bring essential improvements.
Many of existing B2B systems are so clumsy, bringing as tiresome using experience that merchants find it difficult to notice the real business growth. Offering 100% inbuilt B2B features, Magento provides merchants with a complete solution that was missing in eCommerce before.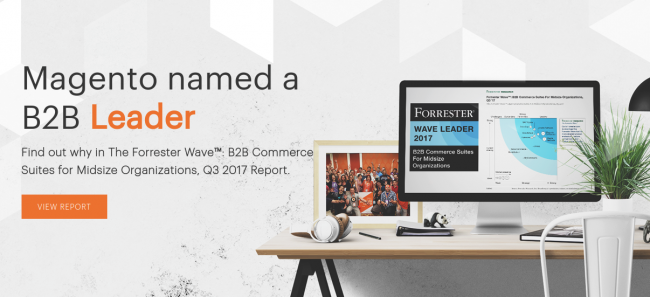 Magento 2.2 B2B brings you the following benefits:
Custom Pricing - create as many price lists as you want; appoint them to specific companies. Now you have the ability to create default public price list that might be seen by non-logged-in users.
Quotation Engine - instead of ordering the items at once, visitor can turn the cart into a quote and negotiate the prices with seller.
Credit Limit - companies can now "pay on account". All businesses have accounts where payments are saved, now they can finish ordering products with postponed payment.
Requisition Lists - businesses can create lists that include frequently ordered products and simply reorder them when needed.
Quick Order - B2B buyers can make orders by entering SKUs or uploading CSVs. This saves time for companies who already know the details of products they buy.
These are few of many much-needed features offered by new Magento 2.2 B2B functionality.
Along with completely new features developers of Magento 2.2 prepared many other improvements. Among other improvements are Performance enhancements that include:
Indexing Improvements - visitors are able to browse and buy items on storefront while indexes running with no impact on performance. Long-running indexers operate in groups in order to manage memory and running time better.
Cart Improvements - consumers can create a cart with more than 300 line products and sellers can easily process it.
Cash Improvements - Varnish "Grace" & "Saint" modes are enabled by default
Upgrade Magento to 2.2 provides users with enjoyable experience and offers merchant higher productivity. In new version technical stack is noticeably updated. Now it includes PHP 7.1, MySQL 5.7, Redis 3.2, Varnish 5, Updated Composer and Zend Framework. Note: PHP 5.6 and Varnish 3 are no longer supported.
Upgrade Magento to 2.2. Summing up
No doubts that all of the new Magento 2.2 features make the platform even more robust and powerful. Magento 2.2 is becoming a more and more comfortable solution that transforms traditional commence into online. Looks like Magento will make a big shake in eCommerce as the new release has many features added to default. Previously they were available only with third-party modules.
You may feel uncertain about upgrading your platform every time when the new version is released, but if you want to be on top of eCommerce you, definitely need to perform upgrade Magento to 2.2. Believe me, you'll put little efforts and the rewards will be greater.
There are no reasons to hesitate whether to upgrade or not. Every major release is always followed with numerous bug fixes and improvements. That's quite impossible to create the perfect version without further enhancements. While you're still thinking over, I will provide you with Magento Upgrade Instructions just to show you how easy it is.
How to Upgrade Magento to 2.2?
Magento migration was always an issue and you might be already tired of custom scripts and facing data loss, duplication and numerous errors. Of course, there is always a possibility to call for a developer's help, but that will not cost you a dollar. So tight your belt if you want to avoid code manipulations. Or I can suggest you a much cheaper and easier way to perform Magento upgrade? Interested yet?
To make the process of upgrading across various versions easier and more enjoyable (not tiresome), we designed an automated data migration service called Cart2Cart. This solution will help you to upgrade Magento to 2.2 without any manual data input.
If you still here and now curious about what we are offering to you, then let's learn more about Cart2Cart.
Cart2Cart service is the most reliable and user-friendly data transfer service offered by the market with more than 100 000 migrations on its count.
This service offers the largest list of transferable entities and additional migration options and can automatically move you data to any of 80+ supported shopping carts.
During data migration your store will remain fully available to customers and if you any migration-related questions will occur, you can always contact friendly 24/7 support team.
By the way, you are welcome to testify the quality of data migration by performing Free Demo Magento upgrade. During test transfer a limited number of products will be moved to your new live Magento 2.2 in less than 30 minutes.
Upgrade Magento to 2.2. Cart2Cart Instructions
In following instructions the term "migration" will be used instead of "upgrade". This concerns the fact that according to the basic service principle, your data is actually migrated from your current Magento store to a newly established one. Now, when all the possible misunderstandings are neutralized, we are ready to start. Be attentive and carefully follow all the given instructions below to get successful result.
Register Cart2Cart account
Sign up using Facebook or Google+ account or create new Cart2Cart account with your valid existing email.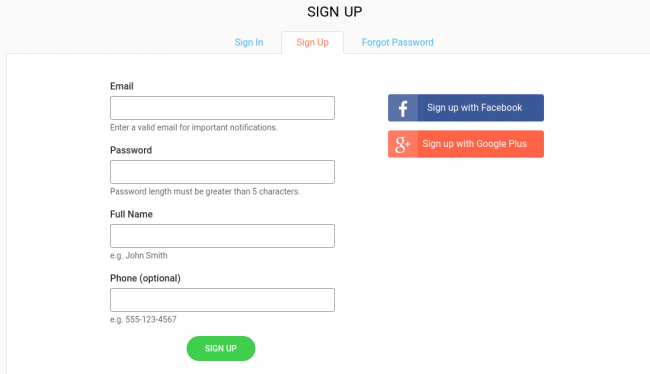 After you finish the registration process, click "Start Demo migration" to upgrade Magento to 2.2 by your own, or "Get migration package" to delegate Magento upgrade procedure to Cart2Cart technicians.
In further instructions, I'm going to explain how to perform Magento upgrade to 2.2 with no outer help.
Setup your Source Cart
Select Magento as a Source Cart and provide your current store URL. Then, Download the Connection Bridge ( so-called "gateway" to access eCommerce data of your current store), unzip and upload it to your current Magento root folder.
Setup Target Cart

Select new Magento 2.2 store as a Target cart and provide its URL. Now, Download the Connection Bridge for Magento 2.2, unzip it and upload it to your new Magento 2.2 root folder.

Cart2Cart gives you the ability to perform data migration to Test store instead of importing it to your new Magento 2.2. If you want to pick up this option - tick the check mark "Try migration using Cart2Cart test store" (it is above the field "Target Cart") and proceed with Magento upgrade. Cart2Cart Test store are free of charge and will exist during 7 days after actual Magento upgrade.
Select entities
Choose entities you want to be transferred during data migration to Magento 2.2. You can choose particular entities or push the "Select All" button.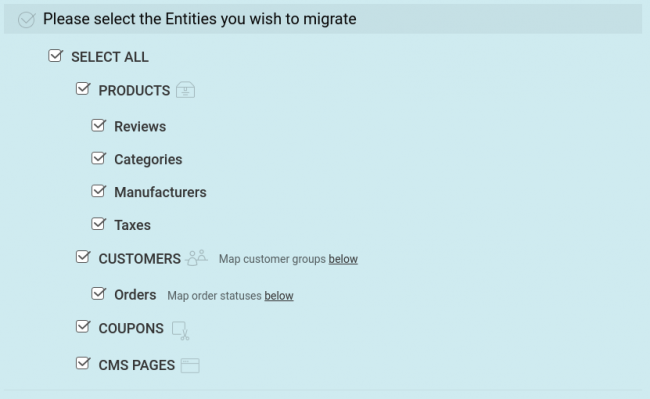 Choose Additional Options
After you've chosen entities that you want to import to Magento 2.2 during the Magento upgrade procedure, you can optionally select additional migration options to extend your migration possibilities even more. All additional options are available for an extra price. To each one, you can find the detailed description and video at the end of the line that explains how particular options work.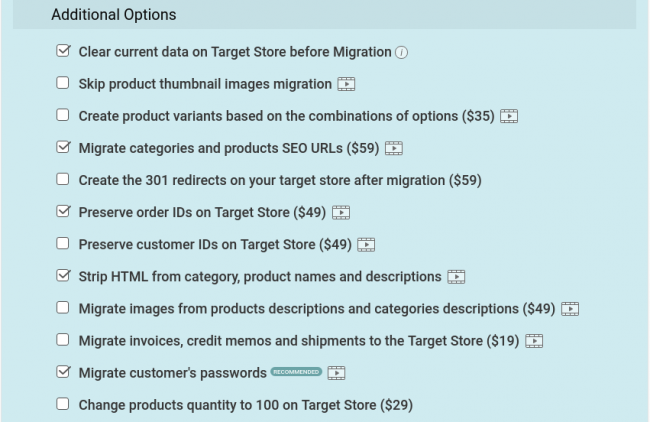 Start Free Demo Magento upgrade to 2.2
After choosing entities and additional options you can start your Free Demo data migration by simply clicking on "Start Free Demo" button.

When Demo migration will start you will see the progress bar with the process of data transfer. Within Demo migration, a limited number of entities will be imported to your Magento 2.2 live store or Cart2Cart Test store in less than 30 mins. There is no need to wait till the end of the process, after it will be finished you'll get the notification email.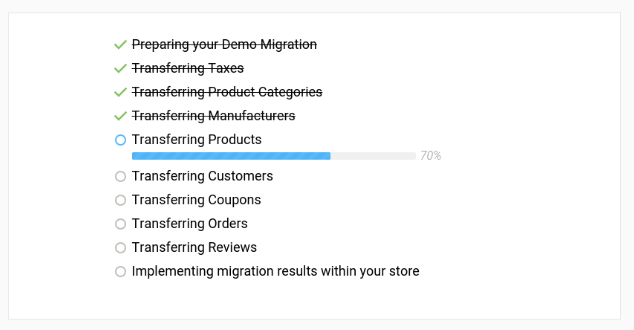 Perform Full data migration to Magento 2.2
After checking Demo results, you can start the actual Magento upgrade to 2.2 by clicking "Start migration" button. After data transfer will be finished, you will receive the notification email with all the details. Come back to your deals with no worries, Cart2Cart will handle the process.
Worth to mention that Cart2cart will not affect your current Magento store performance, it will remain available to customers.
We're done with instructions! Enjoy Magento 2.2 new stunning functionality with seamless upgrade procedure via Cart2Cart service.
We hope that this review was useful to you and sooner or later you'll be among lucky Magento 2.2 store owners.
If you are ready to boost your store performance and enrich your Magento platform new features - start FREE DEMO with no hesitation right now and meet a brand new Magento 2.2 in couple of hours!