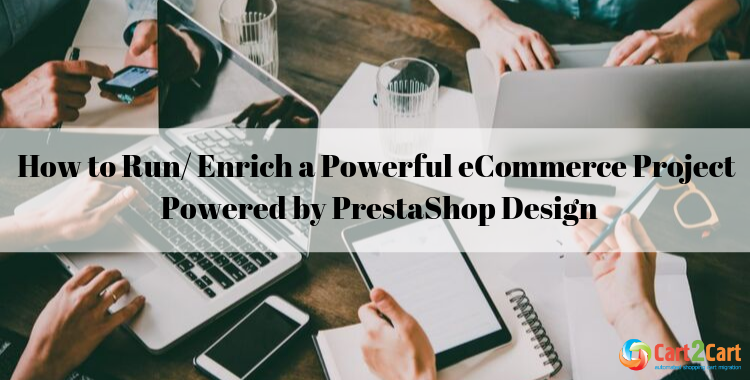 The eCommerce industry is a power that can't be ignored. The global trade industry goes online at a steady rate. Statistics 2019 (source: 99firms) shows impressive figures. This year digital sales are expected to amount to about 14% of global sales. Besides, online shopping is quite freezing brick-and-mortar shopping out of the market. By 2040, 95% of overall purchases will be online. Is eCommerce still worth your attention?
PrestaShop Themes to Reinforce Your eCommerce Knowledge
It doesn't matter whether you are just about to run eCommerce or you have already been in this business for years. Your online presence has to be catchy, modern, and competitive. To make your e-store stand out on the web, use professional, feature-rich software. We recommend well-tried PrestaShop themes because they feature:
Simplicity. A complicated venture as launching a webshop at scratch will become easier and faster with a quality PrestaShop theme. It offers an advanced set of features and tools. It is intuitive to figure out and easy to use. There is no trouble to modify a theme for your needs.
Affordability. PrestaShop eCommerce themes are inexpensive. It offers many freebies and cheap modules for all occasions.
Security. This CMS offers a rich variety of security modules to make your customers feel safe when going shopping.
Open Source concept. The platform is accessible for free. You don't need to pay extra money for a license. Besides, using PrestaShop themes you become a part of a huge PrestaShop community with many experts. They are ready to share their knowledge and experience if you ask.
PrestaShop eCommerce Themes to Enrich Your Existing Store or Create a New One
There are about 24M eCommerce sites globally. If you want to create one more store, it's not an issue at all. There is a huge number of Presta products all over the web. Taking one of them as a basis, you can run a powerful e-store.
What is more, you can migrate from other CMS (for example, WooCommerce) to PrestaShop. For this reason, you can utilize one of the specific modules. However, let's have a deeper talk about this topic later.
Unlike others, we have been working with Presta themes for a long time. They are quite flexible and customizable. Its admin panel is extremely easy to manage. If you have no coding skills at all, you can face some sticking points. But if you put mind to run an eCommerce project with Presta, you can easily figure out this CMS.
Core Benefits of Using Presta Themes.
We can tell from experience that launching a mid-sized webshop won't take a lot of time. With a ready-made Prestashop theme, your store will be equipped with:
A responsive design;
65 languages;
Multiple payments integration;
Free plugins;
Optimization for major search engines.
10 Tips on How to Migrate to PrestaShop Properly
Migrate your existing e-store to PrestaShop
If you are eager to switch your current e-store to PrestaShop, Cart2Cart is one of the possible ways to get the job done effortlessly and hassle-free. It supports the largest list of transferable entities that can be migrated to PrestaShop in a fully automated way (products, custom fields, product images, related products, product categories, category images, manufacturers, taxes, customers, orders, coupons, blogs, CMS pages, multi currency, etc.). Besides, during the switching process itself, you can choose the following additional migration options to be transferred to PrestaShop:
Preserve order IDs on Target store,
Migrate customers' passwords,
Create 301 redirects on the Target store after migration,
Preserve customers' IDs on the Target store,
Transfer invoices, credit memos and shipments to the Target store,
Migrate product SKUs,
Change products quantity to 100 on the Target store,
and lots more.
Furthermore, in the process of migration it's recommended to opt for one of PrestaShop 1.7 themes by way of a target shop. For example, take a closer look at Everprest suitable for multiple purposes.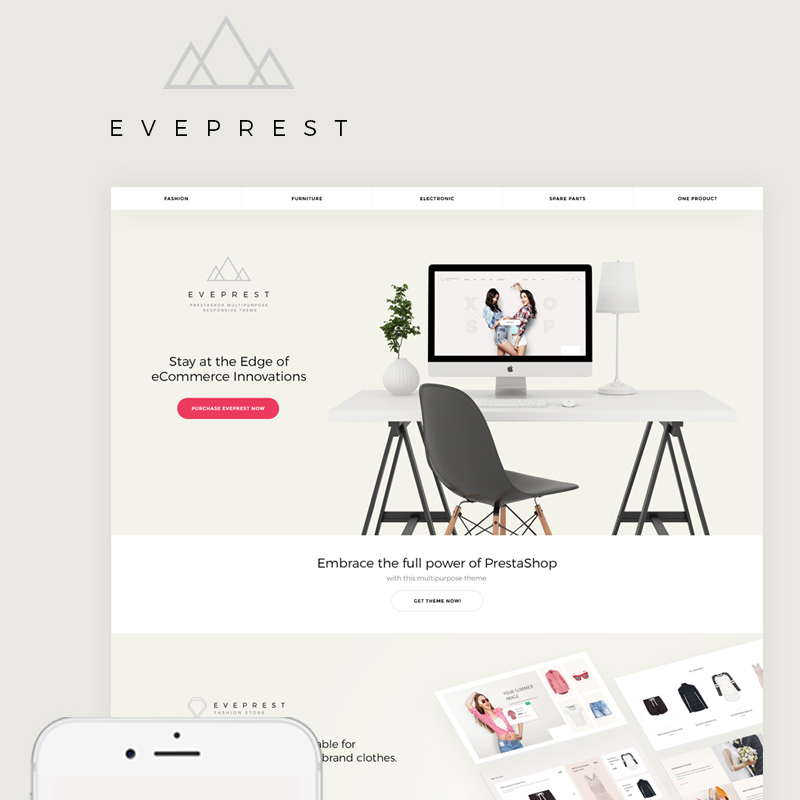 Keep up with the times and upgrade your existing PrestaShop store to the latest version
If you want to take your existing online business a level up - upgrade to the latest PrestaShop version. The service provides its clients with a possibility to transfer the following entities from your existing PrestaShop version to the new one:
products,
product categories,
manufacturers,
taxes,
customers,
orders,
coupons,
reviews,
blogs,
blog posts,
multistore,
multiple languages, etc.
Besides, you can take advantage of additional migration options that you can transfer to PrestaShop:
Preserve product & order IDs on the Target store,
Create 301 redirects on the Target store after migration,
Preserve customers' IDs on the Target store,
Migrate customers' passwords,
Transfer categories and products SEO URLs,
Migrate images from products and categories description,
Migrate invoices to the Target store,
Change products quantity to 100 on Target store,
and a lot more.
Overall, there are no special skills required to take full advantage of the tool and the whole process won't take much time to be accomplished. You can utilize one of PrestaShop 1.7 themes such as NextPrest. This theme belongs to the collection of high-quality eCommerce themes for mid- and big projects.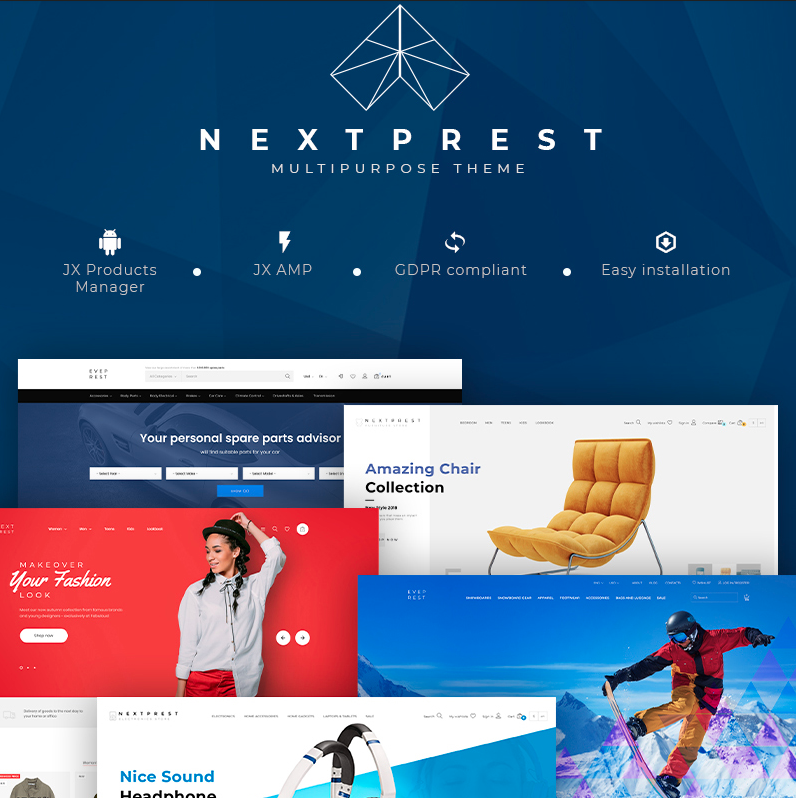 Prior to switching, clean your Presta shop
When your code is not overwhelmed with various customization features, you have fewer obstacles on the migration way. For this reason, postpone the customization process until your store migrates. Thus, you can avoid conflict between different modules and extensions.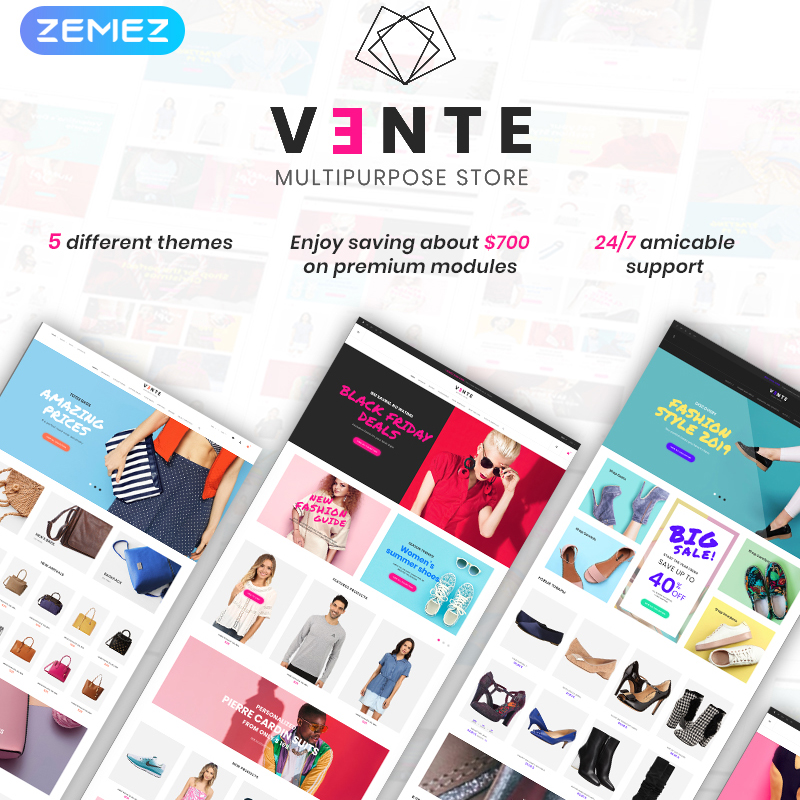 For example, ZEMEZ' multipurpose theme Vente includes a pack of premium designs. On the one side, you can save up to $700 with such a solution. But from the other side, consider this fact when switching.
Avoid non-standard symbols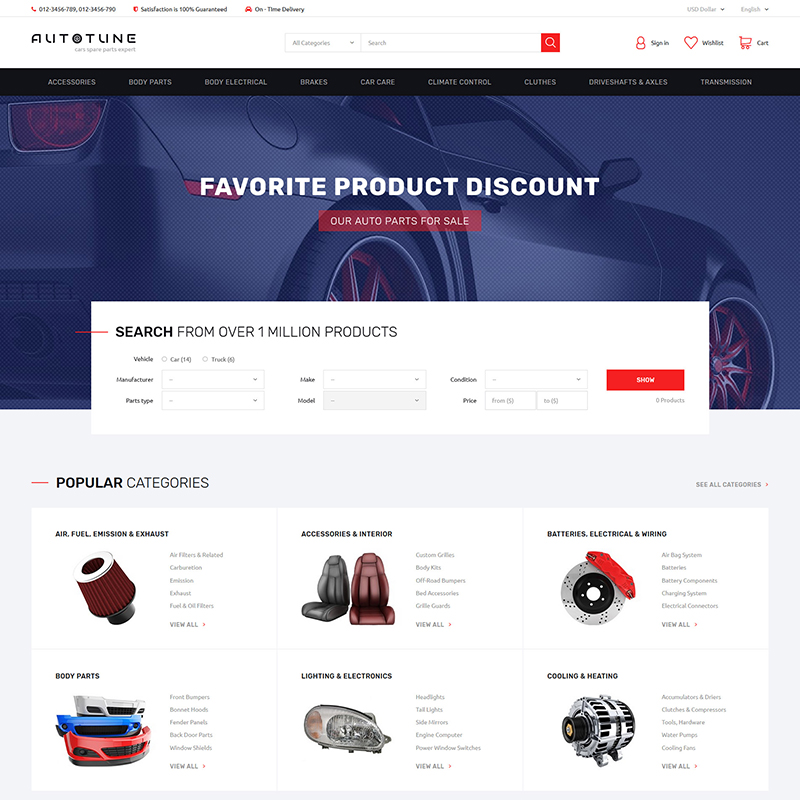 Since Prestashop themes (e.g. Autotune) are available in dozens of languages, product descriptions can include non-standard letters. It depends on the specific features of the site. Such symbols can migrate incorrectly. That said, replace them or delete or as for qualified help.
Prior to switching, backup your site data
Think before you act. Backup before you start switching. There are tons of unforeseen circumstances that can affect your store data when moving to a new CMS. If you do it manually, backup is a must-have. But if you turn for assistance to pros, they will copy your data and left it untouched. Besides, you can opt for specific backup tools or modules.
The PrestaShop Administrator BackUp module enables effortless and fast backup of all files and databases. You can do it manually or automatically. If you want to launch a webshop selling tools for the first time, take Molotok 2 with 4 premade layouts.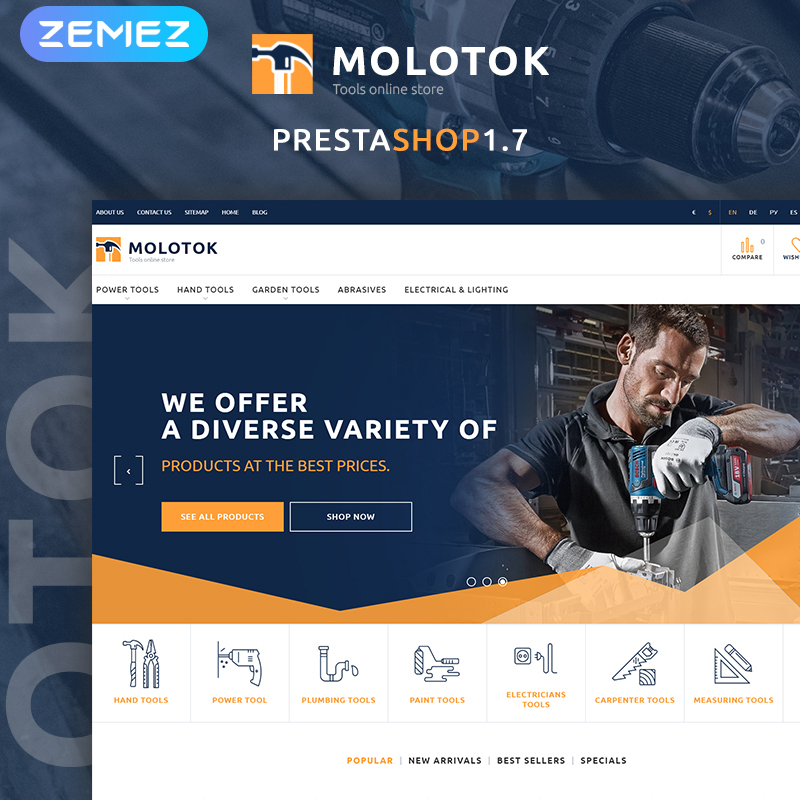 Consider PrestaShop server requirements
Once you've decided to run a full-fledged e-store using PrestaShop 1.7 themes (Decorta), you have to meet the CMS server requirements:
Apache 2.x web server or Nginx;
PHP 5.4+;
128M memory limit and max filesize to '16M' in the php.ini file;
MySQL 5.0+;
SSL-certificate for payments within the country;
Different PHP extensions.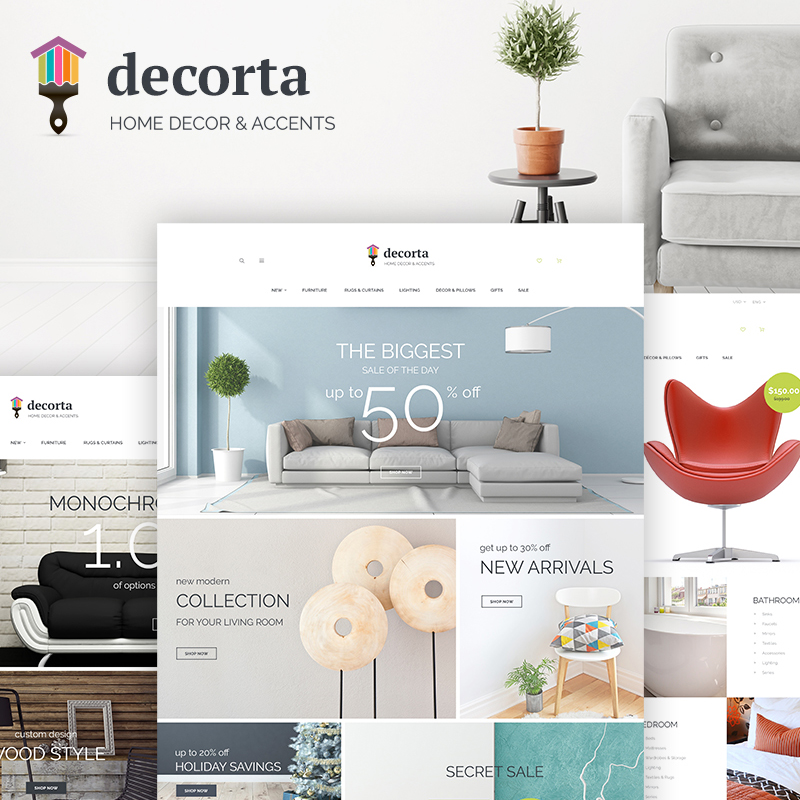 Migrate images correctly
After switching to Presta, check whether image thumbnails are available in the admin panel. If not, proceed to the folder with FTP connection, clear the folder "/img/p", and clean the cache:
Go to the root folder where Presta has been installed;
Skipping index.php, delete all files out there;
Presta will cache images once more and voila, they will appear again.
Using LAME PrestaShop theme, you will easily set up a knife store or any other related store. It will look stylish and modern. Moreover, you won't need to migrate to the latest version, since LAME is available in 1.7.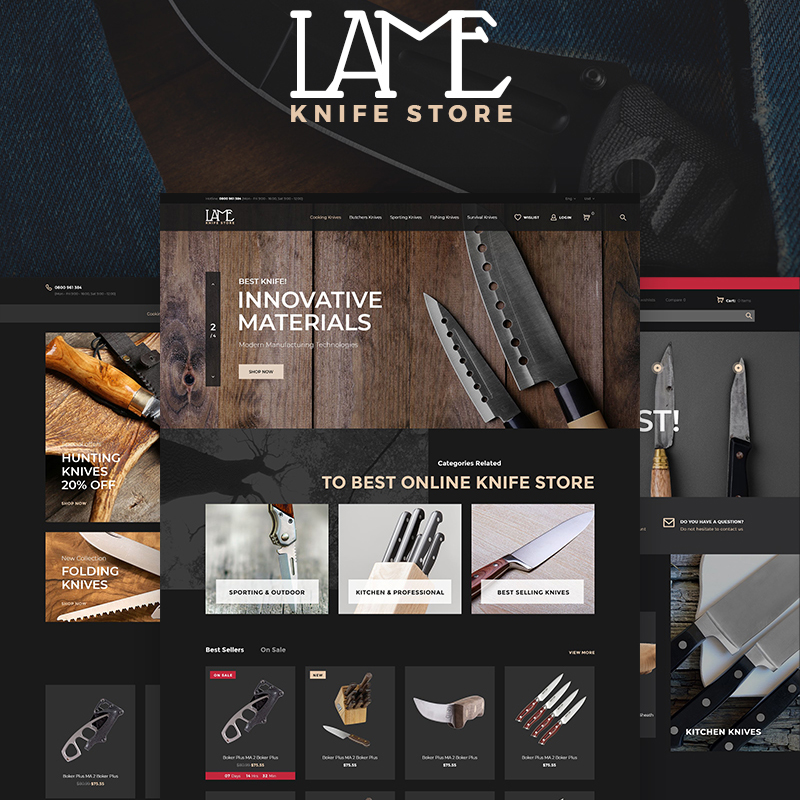 Ensure that all product categories are present after migration
When the category page is not found, you can open the root category and re-save it. Besides, you can open each category and save it separately. This way suits in case you have just a few categories.
For example, Carlis theme can have a complex menu with many categories of products. If you migrate a site of this nature, it's better to use specific backup tools or ask for professional help.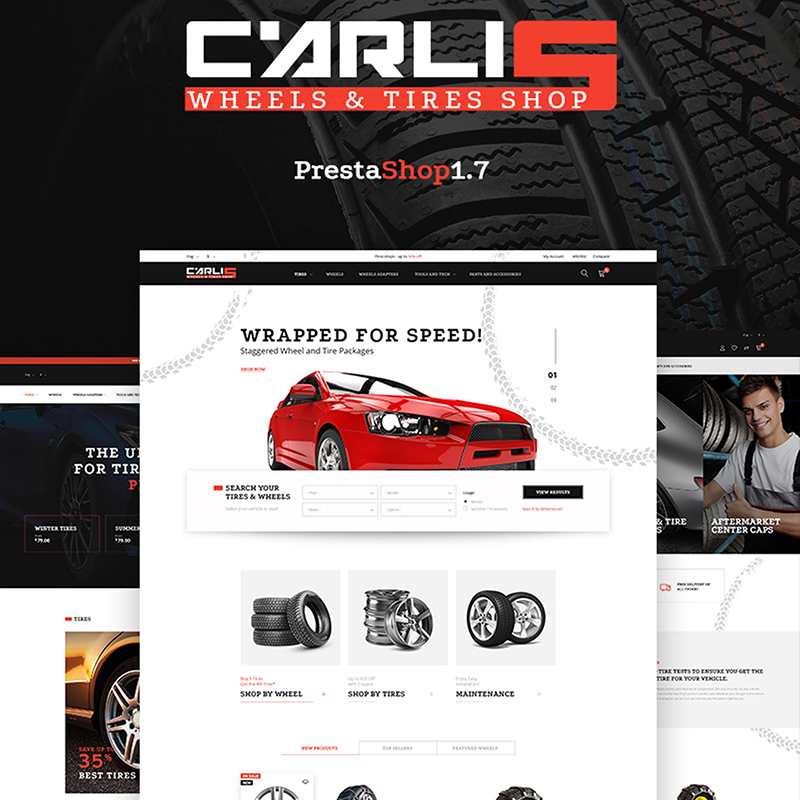 Check whether a new store displays all the products properly
After migration, re-index data. You need to go to your admin panel and proceed to Preferences-> Search. Choose the Add missing products to the index button. Then press Re-build the entire index.
Switching to a child NextPrest theme for selling sports goods, you will have a store powered by PrestaShop 1.7. The theme has everything you need to cater to customers' needs.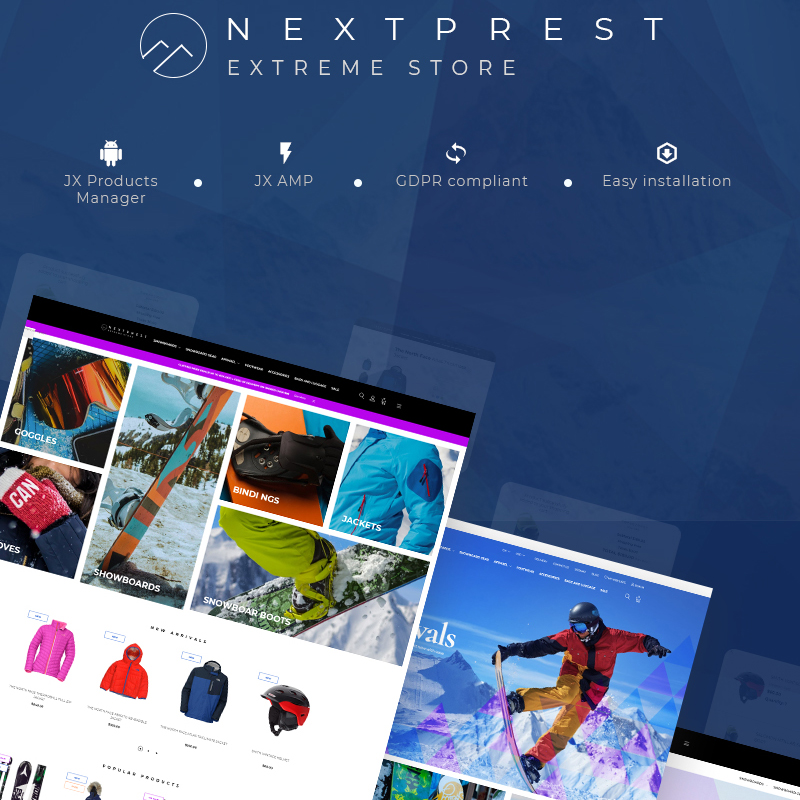 Never fear of change
Any thriving eCommerce project has to develop and move into top gear. If you have a small-sized store with minimum selling opportunities, it's high time to improve the shopping experience and migrate to a more advanced CMS. PrestaShop is a good choice in many respects mentioned above. Besides, migration instead of design from scratch allows you to save time and money.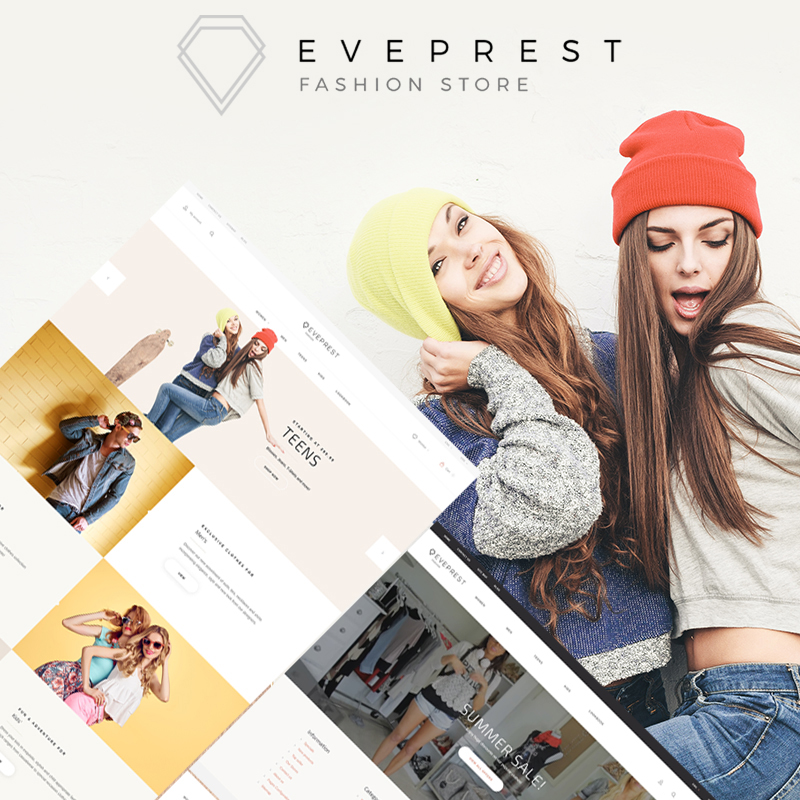 If you're looking for a fashion-oriented Presta base for your current e-store, try a multifunctional Eveprest Fashion 1.7 theme. Designed by a reliable vendor, this product can serve a helpful and hassle-free solution to building a webshop.
Wrapping up
PrestaShop eCommerce themes are brilliant out-of-the-box solutions to creating a big-sized webshop. This CMS has a huge community with thousands of satisfied developers and business owners. Even though you have already had a digital shop powered by other CMS, you can switch all the data to a PrestaShop counterpart. You can do it yourself or ask for a qualified help.