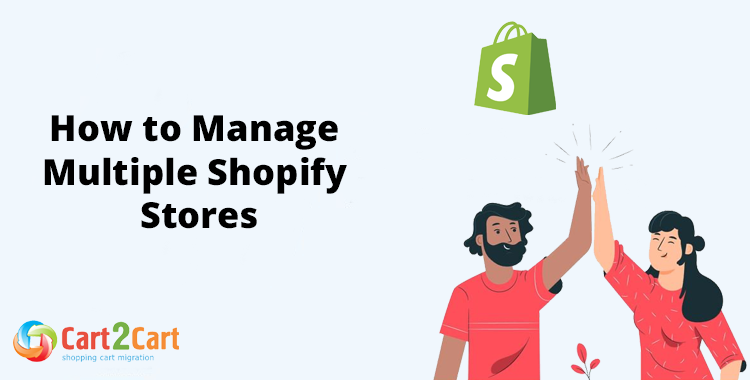 It's already a lot of work to run one store on Shopify. Why would you want to run multiple Shopify stores?
Well, there are many legitimate reasons. Maybe you are expanding your e-commerce business to sell internationally, or you want to cater to different customer segments. Or perhaps you are creating a separate outlet to sell some of your products at deeply discounted prices.
Can You Have Multiple Shopify Stores on One Account?
You can't have multiple Shopify stores under one account. You need to set up an account for each store you want open and run each store's inventory through its own Shopify account.
However, you can have only one email account associated with all your stores, so all your Shopify-related correspondence will go to the same email account.
Common problems you might encounter with running multiple Shopify stores
In addition to the added cost and time demands, running more than one Shopify store comes with some typical challenges.
Orders: Store owners have to manage each site's orders separately, which is complicated by fulfillment requirements and return processing.
Inventory: As soon as someone makes a purchase on one of the sites, store owners must update their inventory for all sites.
Products: Product data can become chaotic if you have different products and marketing efforts across multiple sites.
Integration: Integrating with your other systems, like an ERP, or POS system, becomes more complicated.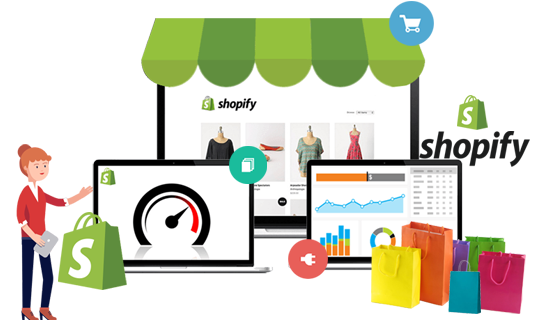 How to Set Up and Manage Multiple Shopify Stores
1. Create and Configure Your Stores
Follow this step-by-step guide to start an online Shopify store. Repeat the process for every store.
2. Optimize Each Store for Search
Optimize each store for its respective audience. If you are selling to people in the USA and Mexico, you will need to optimize each store for visitors from those countries.
Each of your major markets will search for different products using a different language, and different keywords. You will have to understand each region's particular consumer trends in order to sell to them successfully.
You can use local keywords to ensure your website is finding more success in its region. Google Analytics for this purpose. Install it for each store.
3. Install a Real-Time Inventory Management System
As mentioned earlier, inventory management can become complicated when you run more than one store. Inventory management software can help with this.
Real-time inventory updates will allow you to stay abreast of inventory level changes as products are bought, replenished, exchanged, and returned. You will know when products are running out and need to be replenished.
There are several Shopify apps that you can use to keep you informed about your inventory levels. You can link this data with your store so customers can know if you have a product in stock.
4. Make Use of a Product Information Management System (PIMS)
A product inventory management (PIM) solution app gives store owners an overview of all their stores from a single dashboard. Any change to inventory or product details from this dashboard will immediately reflect in each store.
The right PIMS will keep track of different SKUs for you and show in which stores your different products are, simplifying your fulfillment responsibilities.
The right PIMS will keep track of different SKUs for you and show in which stores your different products are, simplifying your fulfillment responsibilities.
5. Centralize Your Orders
You can centralize your orders via a central order management system. Such a system can help you to manage purchases and returns from different stores.
You can use Shipmonk for this purpose. Shipmonk is the best Shopify app for order fulfillment across multiple Shopify online stores.
You can also use ShipHero. The app synchronizes product availability across all your stores and automatically creates SKUs for products, enabling store owners to manage products across multiple stores.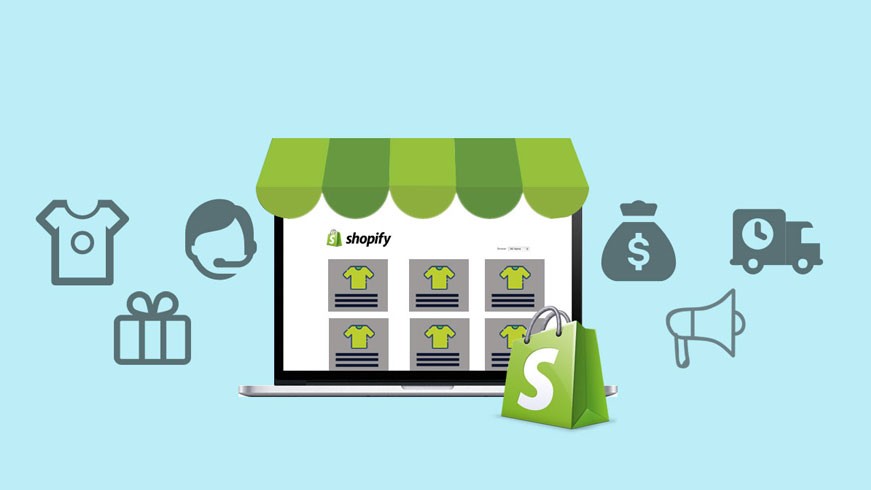 6. Unify Your Customer Service
Shopify store owners usually make use of a helpdesk to handle customer queries. However, it is not practical to implement one desktop for every store and run them separately. A different helpdesk solution is needed.
HappyFox Helpdesk is software that integrates and unifies all your Shopify storefronts in one place.
HappyFox is multi-channel request management software that responds to requests via email, live chat, and voice calls.
You can also use a ticket system like Zendesk to keep track of customer support tickets across your stores.
A unified customer service system can improve customer experience, which can help you with customer retention.
Invest in Apps to Manage Multiple Stores
It is virtually impossible to manage multiple Shopify stores without the help of apps developed specifically for this purpose. Let's look at a few of them.
Veeqo
Veeqo is a multichannel inventory management system that allows retailers to sync inventory across multiple Shopify stores, e-commerce marketplaces, and warehouses in real-time. It helps online store owners to automate their shipping processes and analyze their business performance. Orders are synced across stores in real-time.
Rewind Backups
Anyone who runs multiple Shopify stores needs this app. Rewind automates the backup of your Shopify store so mishaps don't happen. There are far too many tales of developers editing the wrong store by mistake, resulting in downtime, lost products, and other issues.
With Rewind, you can also decide when you need to back up your store and run it when you need to.
Replay
Replay is a Shopify app that helps store owners create multiple stores by duplicating their existing stores. With this app, you can easily copy anything in your store, including products, collections, themes, pages, and blogs. This is much faster than doing manual data imports and exports.
Putler
If you want to manage all your stores from a single place, Putler might be the answer for you. With this app, you can connect your Shopify stores to a single Putler account and then manage all your stores from one place.
This solution doesn't require you to remember multiple passwords or share logins that could compromise the security of your stores.
Multi‑Store Sync Power
Multi‑Store Sync Power is a multi-store inventory sync software that enables the management of multiple stores in one place. It is easy to set up and comes with a straightforward dashboard. The app automatically updates inventory in all stores whenever an order is placed, or there is a refund request or cancellation.
Sync Power allows users to synchronize products and collections between stores, making it possible always to know what products are available or should be replenished.
FAQs
Can you have multiple Shopify stores?
Yes, you can have multiple Shopify stores.
Can you have multiple Shopify stores on one account?
No, you must open a separate account for each store.
How can I add a second store on Shopify?
You add a new store by opening a new Shopify account.
Do I need a different email for each Shopify store?
No. You can use the same email address for each store.
Do I have to pay for multiple Shopify stores?
Yes. The cost of each store will depend on the plan you choose, plus other costs like apps and themes. It's expensive to run multiple stores.