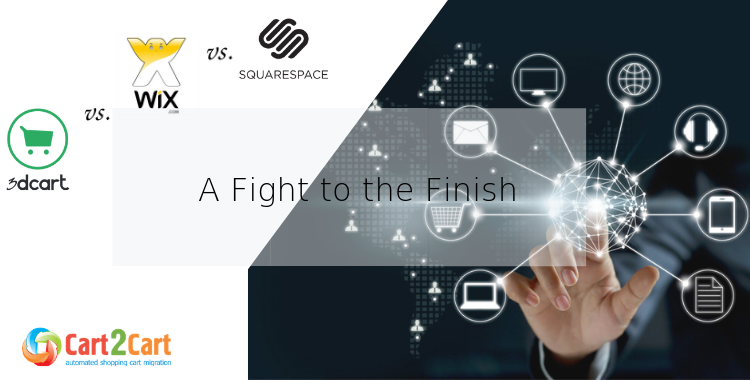 The e-commerce market is growing from day to day, and the challenging battle between e-solutions becomes more and more fierce. As a result, "hunting" for the qualitative shopping cart which contains all the crucial e-commerce features evolves into the bloody fight, especially while comparing e-leaders like 3dcart vs Wix vs Squarespace. Strong competitors but the winner is one. Let's dive into details what these e-solutions have in common and where they differ from being 100% sure what to choose.  
3dcart vs Wix vs Squarespace: Welcome to the Fight Club
There are plenty of factors that may influence you and your choice while selecting an appropriate e-commerce platform. It includes the business type and size, personal and clients demands, unique set of features - everything that can help to increase the store's revenue and make the business profitable. Scroll down to get the complete guide with the full list of each platform peculiarities.
Inbuilt features
3dcart

3dcart is a rich and famous e-commerce solution for all kinds of retailers. It is often called a shopping cart with the greatest number of inbuilt features which make the e-solution extremely popular among online store owners. From the whole list of essential 3dcart reviews, we'd like to separate the essential peculiarities, judging from the users' majority opinion.
Let's start!
First of all, there no limits on what you're going to sell: physical or digital products - do whatever you want. Acceleration and speed - two things your clients will thank you for. Here it comes with the checkout type which may be one-page or three-page type. When it comes to celebrations, the vast majority of companies offers various gifts for customers. Make your online shoppers happy with discount and loyalty programs via coupons, codes and certificates. Achieve prosperity with inventory control and low stock monitoring, categorise all sales via the smart system, quickly manage orders and leave no one unnoticed - wringer all the benefits from 3dcart marketing system. The firm set of marketing tools allows creating the responsive e-mail templates to impress all the clients and leave them no chance to stay cold. This includes Newsletter, Affiliate Program, Daily Deals, Autoresponders and that's not the end. 3dcart forum is another temptation for potential users. You'll get not only friendly support from 3dcart colleagues but professional suggestions and recommendations from more experiences e-commerce specialists. And don't forget about SEO, this is a vital part in any business marketing strategy. 3dcart advanced SEO tools make the platform ideal in this sphere. Instead of searching the ultimate ways on how to optimize your pages, work up your marketing strategy directly from the admin panel. The e-solution is built to support your customers with the first-class experience, and the quickest way to do it is paying great attention to search engines.
It includes Accelerated Mobile Pages for selling products, generates SEO-friendly URLs, allows to create content pages with no limits and many more.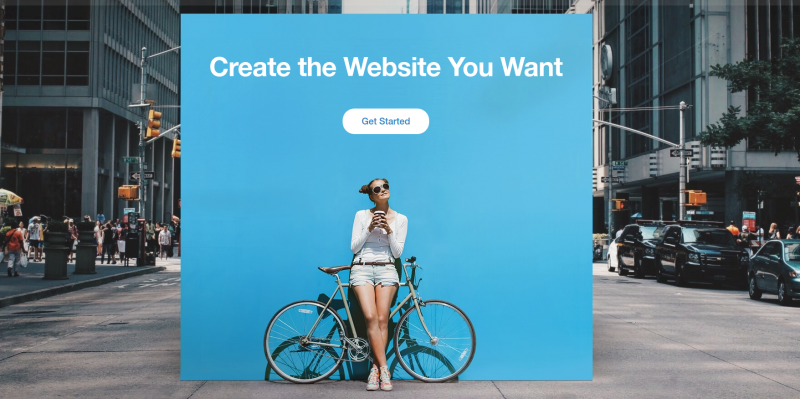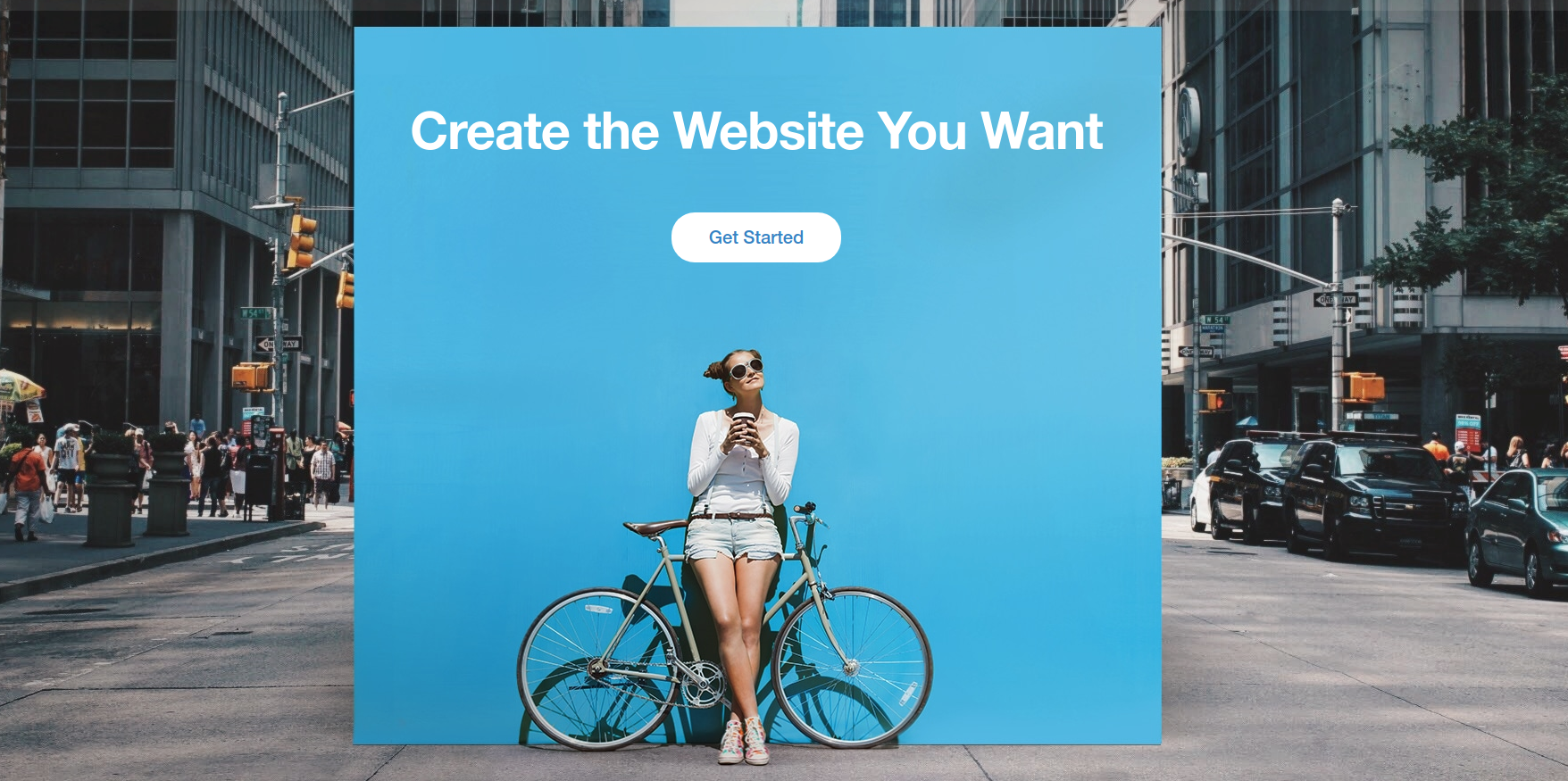 Comparing Wix to 3dcart, the set of core e-commerce features might not be radically contrasting, but due to the insignificant percentage change, the number of clients may considerably vary. We can't say anything without noticing what Wix is. This is a leader among cloud-based development platforms and one of the best website builders. The service was created to help e-commercials in developing responsive and useful websites. The Wix company guarantee effective and long-term business promotion of your brand, essential help in building online store with minimum costs spent, 'cause Wix is free to use.
Wix is a global system that doesn't restrict you only with the number of standard peculiarities. It can offer much more. For example, Wix Music with advanced and customizable music player or Wix Photography with Media Galleries, and professional tools for images quality. You'll be impressed with Video section, ability to create and organize events, make reservations in the restaurants and many many more!
What about strictly e-business "things", we'd like to start from SEO. Here you can get a Personalized plan for checklist managing, boost your Google rankings, monitor your potential competitors and track the shoppers' behaviour. Above this, you may keep the website up-to-date via social media marketing. Leave all the guests with no chance to omit visiting your site. Strengthen your influence with attractive and responsive storefront where you can sell both digital or physical products. Take advantage of strict store management, coupons, discount programs and multiple payment methods. If you're a tech guy, the next item will make you interested. Every store owner who has built the business on Wix may take complete control over the website with JavaScript or Wix Code APIs.
3dcart or Wix - quite tough to decide. Judging from the essential features, both are. However, it's early to conclude.
The last competitor is waiting for your attention.
Squarespace


This is a home platform for more than  1,727,900  live websites all around the world. Squarespace is a large SaaS-based hosting platform that is perfect for creating a website with pre-built templates or drag-and-drop elements for web pages' creation.
Speaking about 3dcart vs Wix vs Squarespace there no chance to equal them. In some features, it fails while comparing to other but a few of Squarespace characteristics make the platform stand out and be conspicuous.
The service is very modern and regular updates make it remain up-to-date in the changing e-commerce world. It concerns stylish and responsive templates, which you can change and make better with Themes Editor and template switching. The more you have, the bigger and more meticulous control must be taken over the business. In addition to this, Squarespace provides you with user-friendly and intuitive drag-and-drop management. With strict and careful guidance, building a beautiful website with special responsive templates is a piece of cake. Meet your individual needs with effective and easy-to-use tools for creating a sophisticated design. Collect, manage and analyze all the needed data about your customers to be 100% sure what they need and how to satisfy them. Don't restrict yourself with anything and remember how helpful may be presenting some useful content with unobtrusive pieces of advice.
We mean blogging - another one opportunity to "catch" your client.
Squarespace team guarantee that success comes directly after launching e-store on this platform. With the responsive and professional templates, your site will look like an expert's masterpiece. From the very beginning till the overwhelming success they will help and support your e-shop with the whole power of Squarespace. There are many marketing tools to optimize search results and create an effective communication strategy with the customers. The company offers free and unlimited website hosting to provide you with the highest level of security and accuracy.
This is not the wrong solution for you, but due to our little research among Squarespace vs Wix vs 3dcart, the most often is 3dcart migration. The number of customers is reasonably significant, Squarespace migration is a rare phenomenon.
Wix
3DCart
Squarespace
Pros

Tons of free, incredible themes
Very easy to use and set up
For various uses, on-page help
Seventy-two free themes

Better blog feature than other eCommerce SaaS features
Supports all the integrations you like to provide
Good user engagement solutions for companies (email, QuickBooks, inventory, etc.)

Simple to Customize
Superb for easy shops
Amazing Prototypes
Strong resources for SEO
Integrates ShipStation and ShipBob with

Cons

Trying desperately to overcome a negative name for SEO
Enhanced, but tested very badly
Several places were not covered
Upselling features and modern workflow are missing
Difficult template to completely configure

Templates, although seldom at the leading edge, are in step with patterns
Negative reviews on help for clients
Potential upgrading concerns
Not meant for beginners

No dropshipping activities
No Convergence of Marketing Automation
No Convergence with Amazon
It might be quicker for the amount of more applications and features, no app store
Integrations
It is important to take into consideration the ability to integrate with variable services while analyzing e-commerce platforms. This is a technical thing and may be performed exceptionally. But if you're not an e-commerce newcomer, you must be aware of how important is this feature and how significantly it expands your website's functionality and opportunities at all. And the longer is the list of possible integrations, the better it is for your business. So, who's the winner now?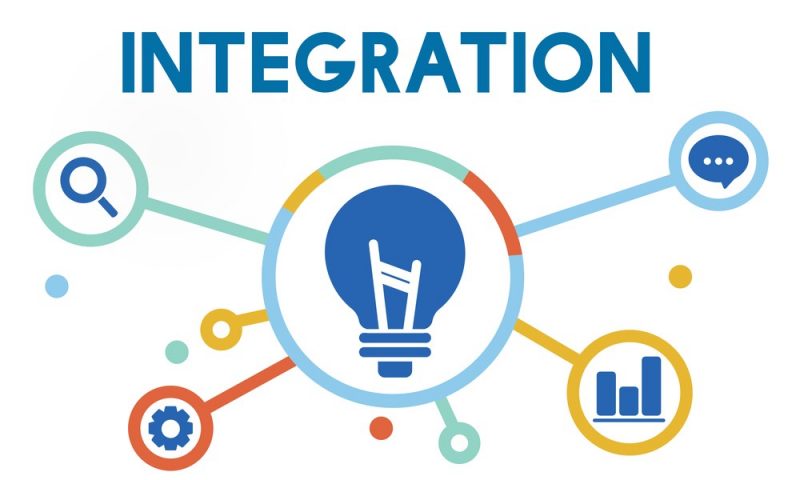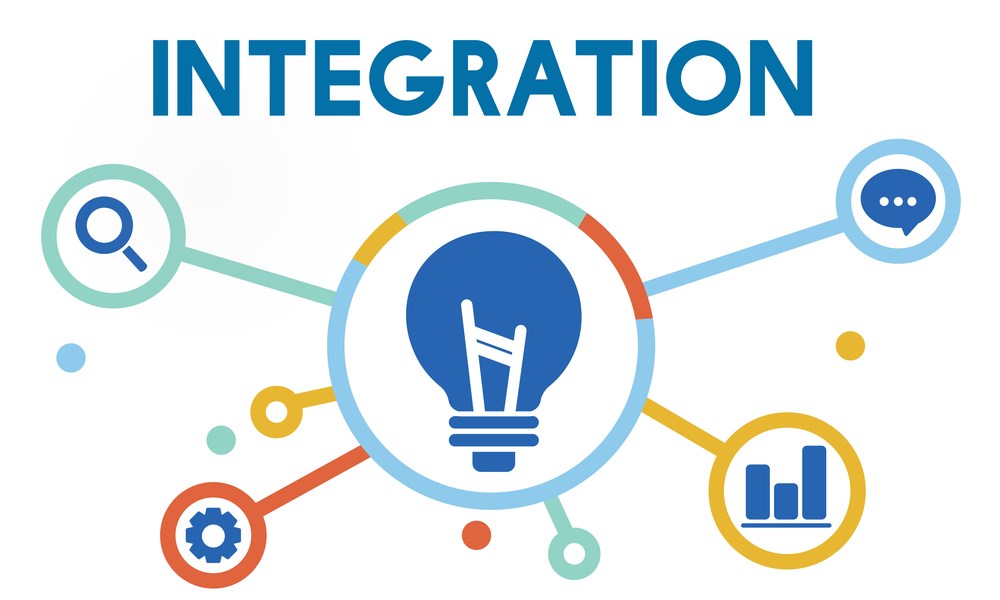 3dcart
While operating with this e-commerce solution feel free to integrate your service with Stripe, Post Affiliate Pro, MailChimp, PayPal, Constant Contact, Authorize. net and the top-services - Facebook and Google Analytics.
Wix
Here you can rely on help from AWeber, Constant Contact, Facebook, Google Analytics, MailChimp and PayPal.
Squarespace
Welcome to the paradise of possible Squarespace integrations. From the huge list of items, the most often used are Instagram and Twitter Block, AMP, AppleNews, Disqus, ApplePay, PayPal, Stripe, Xero, Dropbox, Facebook, GitHub, GooglePlay, Instagram, iTunes Store, Linkedin, Medium, Pinterest, Spotify, YouTube and many more.
Security
Everybody agrees how important it is to be secure. And in order to reduce frauds and deserve client's trust, professional e-traders chose reliable services with a substantial level of protection. 3dcart or Wix? Or maybe Squarespace? Why can you rely on?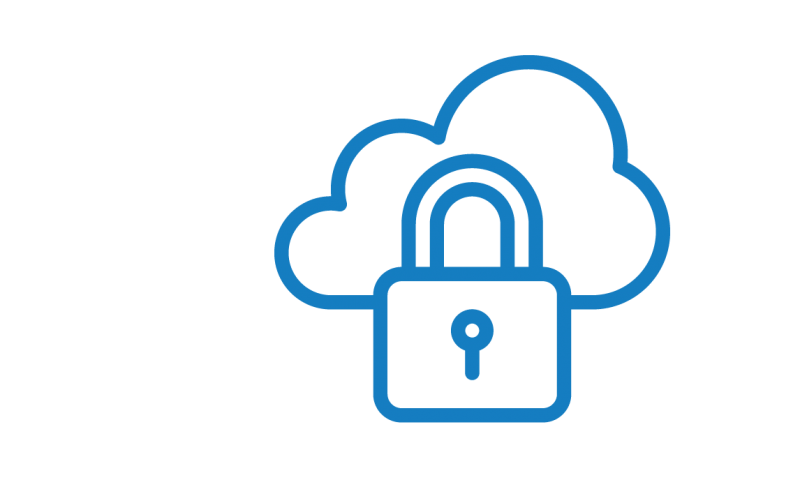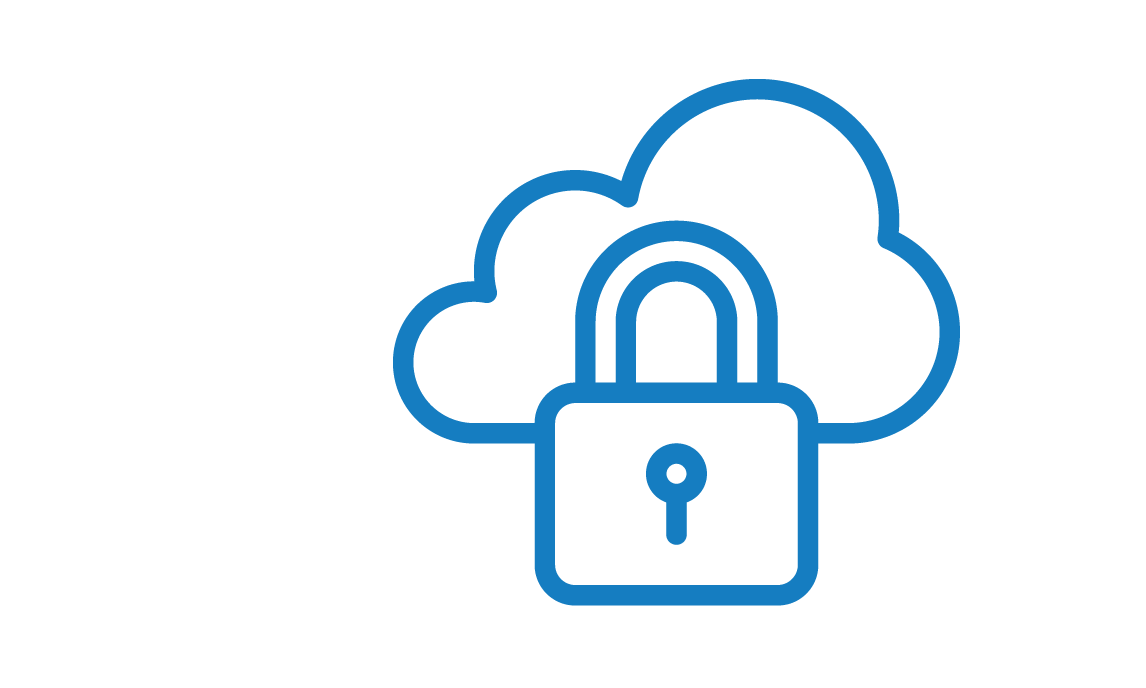 3dcart
How do you think, which institution is protected in the best way? What about banks? We can suggest, now you're thinking how could banks be connected with e-commerce platforms. And here's an answer! 3dCart is built with Level 1 PCI compliant. The same pattern of data protection is used by banks or extended financial structures. After this, there no chance to be worried about the security issues with your client's sensitive data. But that's not end, 3dcart team warrants 24/7 monitoring and 99.9% uptime, so in this condition, your e-shop will never miss out on sales.
Wix
There's an official Wix announcement about deep care of user privacy and security. The company properly treat the important customers' data in accordance with data privacy laws. The checkout process of Wix Stores is secured by HTTPS or TLS encryption, so it is completely safe for your online shoppers to purchase on your Wix website.
Transport Layer Security is one of the standard technologies of security establishing which is presented as an encrypted link between browser and desired web server.
Squarespace
Secure Sockets Layer, or SSL - this is what provides Squarespace and its customers with the essential level of security. SSL is a technology for protecting the connection between the browser you use and the site you're going to visit. This method allows store or website owners to navigate the process and then - submit the necessary information with the secure connection. Among the main SSL, benefits are complete privacy, data integrity and full authentication for protecting and providing a proof identity of the web server.
Support
Regarding the customer support, everyone would choose the solution with reliable Help Centers where he/she can find out the instructions, videos, tutorials as well as step-by-step guides concerning different topics.

3dcart
3dcart Support offers their valuable users the highest quality of support. They have a dedicated team which is ready to help you in any situation on the way to grow e-business. The primary goals of every 3dcart Support team member are reliability of service, excellent result orientation, individual approach for every customer and high level of responsibility. The whole 3dcart Support system is subdivided into a few sections:
Phone and chat support for general questions about all the features from the dashboard.

Support ticket to solve the problem and serve the contact point.

The direct support of the development team.
Additionally, in case of using the third type of 3dcart support, you may rely on a Dedicated Webmaster Team that will help with more complicated issues like editing HTML.
Wix
There are a few ways on how to reach Wix Support. First of them is Online Help Center. It is full of different useful tutorials and step-by-step instructions.
To use this type of support, click on the screen's and the relevant suggestions will pop up. This is the quickest and the most straightforward approach to finding the solution for your issue.
The next option is reaching the dedicated support manager via 3dcart's call centres. They may assist you in English, Portuguese or Spanish. The lucky e-store owners who use VIP plans can easily call VIP support.
And, finally, Wix users are very active in social media like Facebook, or Twitter and others.
Squarespace
Everything is pretty simple with Squarespace support. You can contact them 24/7 via email, live chat (from 4am to 8pm due to Eastern Time) or go to @SquarespaceHelp via Twitter.
Target Audience
Each e-commerce solution was created for the special group of retailers.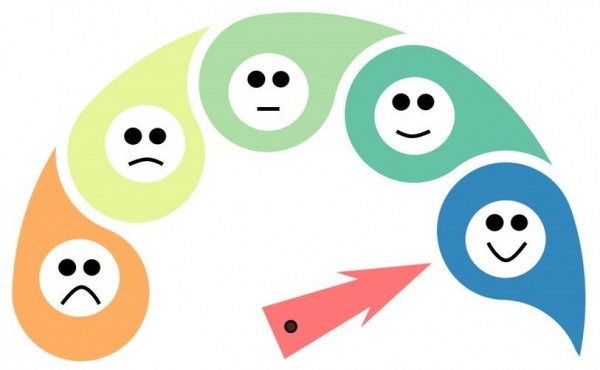 Due to this fact, there were included necessary, and essential features and the cornerstone of each separate shopping cart is the audience to which these all features suite the best.
3dcart
This e-solution is made for all types of merchants - from small businessmen to large retailers. Everyone who's looking for fully-hosted e-platform, with affordable pricing options and many out of the box features, migration to 3dcart is an optimal solution.
Wix
The shopping cart is rather recommended for small websites. This is due to the only one sub-level navigation menu. It's too complicated to hold a complex website structure in this condition.
Squarespace
Like the previous e-solution, Squarespace better fits small online retailers. The experienced users claim about weak SEO functionality which is far from excellent. Plenty of inbuilt features that will be more than useful in running the e-business, but middle or large-sized retailers should take a look at the shopping carts with more extended functionality.
Famous Customers
There no lousy advertising, only different kinds. What would the majority prefer: good, reliable product with no advertising and promotion or popular brand with convincing list of star clients? The answer is obvious. And what about shopping carts? Different? The same. Let's see whose clients are real celebrities!
3dcart
Currently, 3dcart powers 7,909 live websites. Among them are such well-known brands like The Fitness Accessories, Superberries, Nature Warehouse, Workout Healthy, Berktree and more.
Wix
The real popularity has come to this e-commerce solution quite recently, to be concrete - a few years ago. Such a considerable success was provided by the extensive marketing campaign of leading stars like Heidi Klum, Gal Gadot and Jason Statham. Concerning websites-superstars using Wix, here you can see Sergio Aguero, Macklemore and Ryan Lewis, Mr. Ping, SketchShe, Isis King and others.
Squarespace
Sophisticated, responsive, bright and notable. This type of website you can create with Squarespace like Slow Travel Magazine, New Inc, Active Schools, Collective Quarterly, Darren Booth and many others did.
3dcart vs Wix vs Squarespace - FAQs
How to export 3DCart products to WIX?
To automatically transfer your products from 3DCart to WIX, simply tick the required checkbox(Products) while setting up your migration.
Which is more expensive - Wix or Squarespace?
Paying monthly, Wix provides ecommerce functionality cheaper than Squarespace: you can gain access to it for $27 a month (via its 'Business Basic' plan). Compared to Squarespace's 'Business' plan, which costs $33 per month, this plan is $6 cheaper.
Can the migration negatively influence my running store?
Absolutely not. There is no impact on your current shopping platform during the transfer process. While the data is being transferred, you can continue selling as usual.
To Conclude
As you can see, all solutions have its customer, yet in the tough 3dcart vs Wix vs Squarespace comparison, the core solution is to weight all pros and cons of each e-solution, find out where are better possibilities for your case and make a choice.
Lately, a lot of online business owners tend to migrate from one shopping cart to another. If you selected to perform the 3dcart import, use Cart2Cart as automated migration service. The SaaS offers you the ability to run the data migration smoothly and without any bugs or interruptions. There is an option to run Free Demo Migration to check the possibilities of service and your future e-platform. Don't waste your time. Try Free Demo right now and be one step forward right tomorrow.