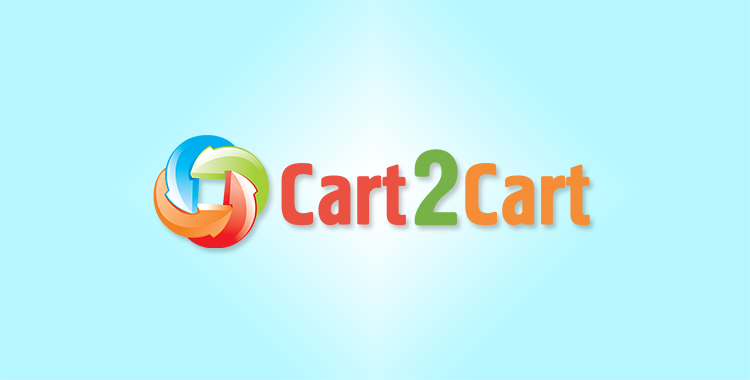 Cart2Cart is an automated migration service which combines functionality, speed of performance and ease of use. Service developers constantly add new features to offer customers more possibilities for data migration. At the moment the list of entities supported for migration is quite extensive.
Entities You Can Migrate with Cart2Cart:
Products
Product Images
Product Attributes
Product Extra Fields
Product Variants
Categories
Category Images
Customers
Orders
Order Statuses
Currencies
Manufacturers
Taxes
The set of supported entities may slightly differ according to the source and target shopping cart types. The full list of items you can migrate can be checked at each supported shopping cart page.
Data Not Available for Migration
However, there is shopping cart data that Cart2Cart service doesn't migrate due to technical reasons, so you will have to manage these items yourself after migration is completed.
SEO Data
Cart2Cart doesn't migrate SEO data of your store, which is products URLs, categories URLs, meta description, meta tags, etc. There's an additional option to migrate categories and products SEO URLs that you may request for, but it is available only for
such platforms:
With the rest of the platforms you should manage SEO data by yourself. Here are several tips to do it properly.
First of all, you should ensure SEO data safety in the process of website migration. Thus you will protect your ranking in search engines and not lose site positions. Here are the actions you should take.
Implement 301 redirect for your current site URLs. This is the best way to direct your customers and search engines to the newly established website. Choose the URLs on your current site and the new pages where the URL will be redirected to. To implement 301 redirect for sites on Apache servers, you have to access to server's .htaccess file. If the site is hosted by some other software, check the details with your webhoster.
Add custom 404 page.
This also involves dealing with .htaccess file on Apache server. Other web servers may handle the creation of 404 error page differently, so you should check it with your hosting providers. The 404 page should include :
A link to the main page on the new site
The link to your sitemap which lists all the pages on your website
Navigational aids may be useful (search engine box, drop down navigation menu, etc.)
Customer Passwords
Cart2Cart service provides the migration of customer accounts from the source to target shopping cart. However, it doesn't migrate the passwords. There are different algorithms for password encryption. Your customers will have to use Password recovery tool after store migration to access their accounts. Order history will be migrated successfully and available on the target cart.
Non-standard entities
Cart2Cart doesn't perform the migration of the following entities which are considered non standard as they vary greatly according to types of platforms and stores. These include :
customer reviews
Note: there is a possibility to migrate customer reviews from osCommerce to Magento
customer testimonials
news
other website content
We hope that managing this content on your newly established store will not cause considerable difficulties. We continue working on service development to improve functionality, so you are sure to get even more migration opportunities in the near future. If you have any suggestions or ideas for service development please feel free to contact us. We appreciate your advice as we work to facilitate your store management.
Haven't tried our service yet? Don't wait any longer! You can do it for absolutely FREE! Just register an account and start free demo migration right now!