Have you ever wondered who are the people who stand behind Cart2Cart? Well, today is the very special day when the interviewees of our traditional "Experts Insights" series have become a trio of leading professionals from Cart2Cart Team. Please, meet Stepan, Cart2Cart Project Manager, Nazar, Leading Web Developer, and Tanya, Marketing Manager. Get ready for some fresh, first-hand in-house information!
Stepan, Project Manager
Q: Stepan, though you joined the team as a Project Manager not so long time ago, you should know the story behind Cart2Cart success. What are the secrets that allowed Cart2Cart to become a recognized leader of its market niche?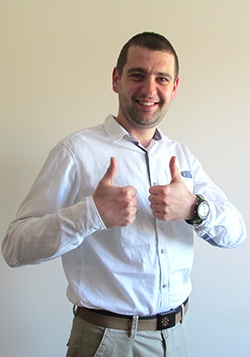 Yes, I've joined an amazing Cart2Cart Team when it already was a solid, market's leading product. Nevertheless, it wasn't a hard task to figure out what is the secret of its success. To my mind, the main advantage of Cart2Cart is its unparalleled magnitude and robust functionality. Cart2Cart can boast about the largest number of supported shopping carts, an ever-increasing list of transferable entities and a wide variety of additional options. And the fact that every part of this living mechanism works is what makes customers trust us.
Q: Cart2Cart supports 60+ platforms and all of them must have heard about your service. Do you maintain a partnership with any of those shopping carts?
We do cooperate with a number of e-commerce platforms in order to improve the quality of our service. Despite this, Cart2Cart is fully independent and does not have any particular preference for any of the shopping carts. We care about our customers in a first place and try to offer the same migration possibilities to every single e-solution out there.
At this point, PrestaShop is our the biggest official partner. Together we're working hard on expanding the migration possibilities for those, who want to switch to PrestaShop. By the way, Cart2Cart was the first to start supporting automated migration to PrestaShop Cloud - its hosted platform version.
Besides that, Cart2Cart is an official partner of such shopping carts as Shopify, Bigcommerce, LiteCart, X-Cart, CS-Cart, Loaded 7 and MobiCart. And, of course, we're open to partnership with any other platforms who'd like to make a little contribution to our shared aim - help store owners find their "homes" and prosper.
Q: Can our readers get a sneak peek of your plans for the nearest future of Cart2Cart? What are you expecting to achieve in a year's time?
Basically, we're up to do what we've always been doing - getting bigger and better. We are planning to increase the number of supported shopping carts, transferable entities and additional options. Cart2Cart Team is especially interested in all the novelties appearing out there and tries to make them available on our service as soon as possible. What is more important, we're trying to make the process of data transfer even more automatized, allowing our customers to perform a full-scale migration of any complexity entirely on their own. That is the main vector of our development.
Finally, I'd like to say a sincere "Thank you" to our clients - they're making a priceless contribution to development of Cart2Cart! We often get very interesting suggestions concerning the improvement of our service directly from customers and, what is important, we always try to act in accordance with their wishes. That what makes Cart2Cart successful and our clients so cool! 😉
Nazar, Web Developer
Q: Nazar, you and your team are responsible for the most important side of Cart2Cart - its technical part. What is the hardest aspect of operating such a complex service?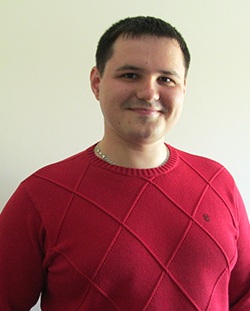 Oh, you don't even imagine what it takes to keep it going! Cart2Cart has 60+ supported shopping carts, more than 400 000 lines of code and more than 130 000 000 moved entities. These are some staggering numbers, aren't they? But thanks to the team of technicians (and our beloved coffee machine), Cart2Cart still does its work with flying colors.
I guess, the biggest challenge is the fact that every shopping cart is unique and has its differences in functionality, possibilities, etc. You can't just write a unified migration algorithm and use it here and there - every new platform requires an individual and careful approach, understanding of its logic. To begin with, there are different ways to get access to store data - if open source platforms allow to get info directly, SaaS solutions do not. In this case, we do it through API requests or, as an alternative, export data with the help of files (CSV, XML, txt, etc). Even the slightest functionality is preceded by a hard, dedicated and coordinated work of a whole team.
Q: Cart2Cart already offers the market's fullest specter of entities available for automated migration. Nevertheless, you're continuously enriching its functionality. What new transfer enhancements should we expect to appear?
You don't expect me to reveal all the secrets just like that, do you? 🙂 Nonetheless, I may assure you that we're working on something that won't leave our customers indifferent. Cart2Cart Team is also planning to start supporting migration of grouped prices, allowing merchants to adjust product prices in accordance with different customer groups. Besides that, we're working on expanding Cart2Cart functionality by adding downloadable products entity. It will make possible to migrate digital products - music, ebooks, software, etc.
In addition, due to the high demand for "Preserve product/order/customer IDs" additional options, we're in a step away from making them more functionally advanced and available for a larger number of shopping carts.
Q: Dealing with 62 platforms at the moment, do you plan to extend the number of supported shopping carts?
Of course we do! Moreover, I won't leave my position until I double this number! 🙂 Just a week ago we've started supporting LiteCart and now we're about to welcome Cart66 - WordPress e-Commerce plugin. Even if Cart2Cart would support every single existing platform, there are plenty of them yet to appear - Magento 2.0, for example. Currently, we're actively investigating every new version of this shopping cart and getting ready to offer a possibility of migration or upgrade to Magento 2.0 right after its official release. So it doesn't look like we're going to stop any time soon. (Editor's note: Meanwhile you can try how everything looks and works on our Magento 2 beta demo store.)
Tanya, Marketing Manager
Q: Tanya, you're the one who makes Cart2Cart brand shine on the web. Naturally, you know all service's stats and numbers. To which e-Commerce solution people tend migrate most frequently?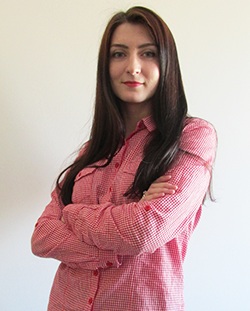 Well, among top shopping carts that e-merchants are migrating to I should mention Magento, PrestaShop, WooCommerce, Shopify and OpenCart. Researching 2014 migration dynamics, we've observed the vivid example of Pareto principle in action. 10% of target shopping platforms gave us 90% of migrations during last year, and the other 90% of them generated only 10% of remaining transfers. (Editor's note: More detailed info with migration stats you can find in our White Paper.)
Besides providing usual shopping cart migrations, Cart2Cart helps to perform upgrades. Such method of upgrade can be called as an alternative one since merchant has to install a fresh shopping cart version and then move all data from old platform version to a new one. So, over 15% of shopping cart migrations on our website are solution upgrades. The most popular are Magento, PrestaShop, X-Cart and OpenCart upgrades.
Q: In your view, is the situation going to change anytime soon?
Talking about changes I have to mention that the world of e-Commerce has been quite turbulent over the past 5 years. As an example, WooCommerce takes the second place in our current list of top target shopping carts, whereas in 2010 it didn't even existed. That's why I think impossible is nothing. Moreover, the entire e-Commerce world is highly expecting for Magento 2. In my opinion, the final release of this shopping cart can shake a shopping cart market.
Q: Do you plan to start any new promo campaigns with special offers for Cart2Cart clients?
Lately, we've finished Easter special offer and yes, we plan to start a new promo campaign 🙂 On June 1 Cart2Cart is going to celebrate its 6th birthday and our clients won't be left without gifts. So, stay tuned, subscribe to our newsletter and don't miss a chance to get some pleasant presents!
Many thanks to Stepan, Nazar and Tanya - the people without whom this interview and functioning of Cart2Cart would not be possible. We wish them success, new achievements and enjoyment from what they do.
If you, our dear readers, have any questions to our today's heroes - feel free to ask whatever you want in the comments section below and they won't leave you without an answer!