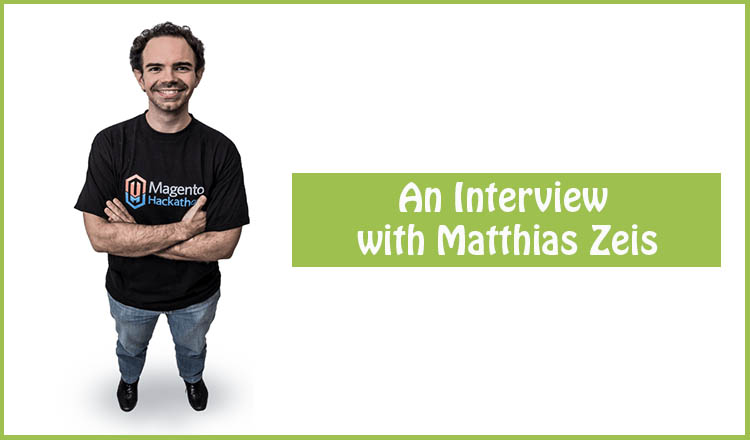 Our series of interviews with e-Commerce experts continues spinning up and Cart2Cart wants to arrest your attention to Matthias Zeis. Being a Magento certified developer, he works for known Austrian dev and design agency, LimeSoda, and pulls for the future of Magento solution. Thus, let's have a look at tips Matthias shared with us and find out more about a person who doesn't imagine his life without web development. There we go!
Matthias, now you are a Magento certified developer who, we can surely claim, has achieved a lot in professional life. When has your passion for programming started and what challenges did you face till getting a good post?
Actually, my passion started when I was about eight years old. We already had a PC at home, and I quickly learned that there is more to personal computers than playing games. 😉
When I finished school, I went to university and studied Communication Sciences. This was the right thing to do as I didn't want to know only about the technical point of things and was always fascinated how people and mass media interact (that's what the studies were about actually). When I had my master degree, it was clear to me that I wanted to work in the web development area as this was still my passion.
I was self-employed for a few months and directly started at LimeSoda. I feel very lucky that I didn't have many obstacles in the way.
What attracts you in your work at LimeSoda? What are your goals working with this organization?
LimeSoda has great colleagues, work atmosphere and clients. It sounds like a shameless plug, but that's how I feel. I can bring in suggestions for improvements and work in my two current favourite areas, Magento and DevOps. I always want to improve processes and quality, and it's important that your employer sees the value in that.
How to become a Magento certified developer? And what advantages can you point out about being recognised among Magento community?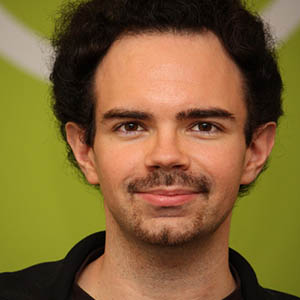 Work with the platform, read through the source code yourself and learn how Magento works. Learn basic stuff (what is the structure of configuration XML, which entities are in which module, ...), before you rely on productivity tools that automate the creation of files and configuration of extensions. Follow blogs like the ones from Alan Storm or Fabrizio Branca, who deliver high quality Magento content. For the certification itself have a look at Magento areas that you don't work with in your everyday work.
Having a certificate may help you with getting work at a good agency or getting clients who value quality. The certification is one of the several ways to show that you care about what you work with. Of course, you can also do that by contributing to the community with extensions, helping others, blogging and much more.
Being world-leading platform on e-Commerce market Magento supports over 200 000 web stores. In your opinion, what improvements need to be performed and what is Magento focused on now? With the creation of new platforms, is it hard to keep up with the constant movement?
The goals for Magento 2 is very much align with what I believe Magento has to do to stay in the first line. They have to provide a stable platform that uses current technology, is expandable, provides opportunities for growth (performance and otherwise), is well-documented and not hard to learn.
You have to focus on what you want to keep up with. You cannot be a wizard in everything, so choose what area you are most interested in.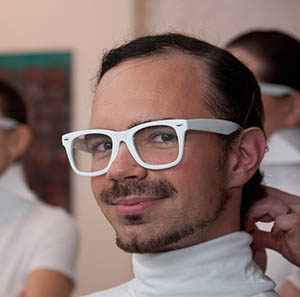 Working for LimeSoda and programming takes much time. How do you balance your personal and professional life? Give some recommendations about the way to manage time effectively.
For me it's important to have also other hobbies. Find offline activities, meet friends and family. Take care of your health, both mentally and physically. I like to go running or biking, have a nice meal with friends, listen to music, travel.
Learn to say "no" to things that don't interest you and don't bring you forward in life.
If Magento did not exist today, what solution would you use then?
Given that I'm working mostly with clients in the German-speaking markets, I'd have a look at software targeted to that market like Shopware and Oxid. There are a lot of cart softwares out there though, and the tool of choice always depends on the requirements of the merchant.
A variety of shopping carts throws into confusion e-Commerce newbies as well as experienced merchants. When one solution stops to meet their demands, they think about migration. Have you ever met with the difficulties of data transfer to Magento and do you consider automated migration a good option for solving such issues?
We migrated data for clients before. Automated migration is always a good thing, although you will almost always have to transform data in some kind of way. Most merchants have special needs how data has to be "translated" from one format into another. It's good when you can automate most of the steps, but there should be enough flexibility to transform, filter or enrich data, when a platform migration happens.
Is there something special we should expect from Magento this year? Also, what's the news considering Magento 2 release?
Magento Inc. has high ambitions for Magento 2, and everybody involved (developers, merchants, third party vendors) can help making it a success. Just a few days, the Developer Beta started, making the development process more transparent, making it easier to contribute to Magento 2 via GitHub including proper attribution. The first draft of the developer documentation was released, and developers can contribute to that too. There is a new developer hub for Magento 2 including video tutorials and much more. If Magento continues to open up like this, we can have a bright Magento 2 features.
Magento published a release timeline some month ago. The first milestone was the start of the Developer Beta which they started in time. The next defined phases are the Developer Release Candidate (Q1 2015), the Merchant Beta (Q3/Q4 2015) and the Release of Magento 2 (Q4 2015). If this timeline stays, we will have a "first" final version of Magento 2 in less than a year. It's important to point out that Magento wants to continuously improve Magento 2 in the months following the initial release, so even if there are only few new features in Q4 2015 you should keep an eye on it in the future.
Cart2Cart Team would like to thank Matthias Zeis for sharing his thoughts and insights about Magento and modern digital market.
And in case you want to change your solution and perform a migration to Magento, check service functionality with a free Demo switch to enjoy the benefits of automated switch.