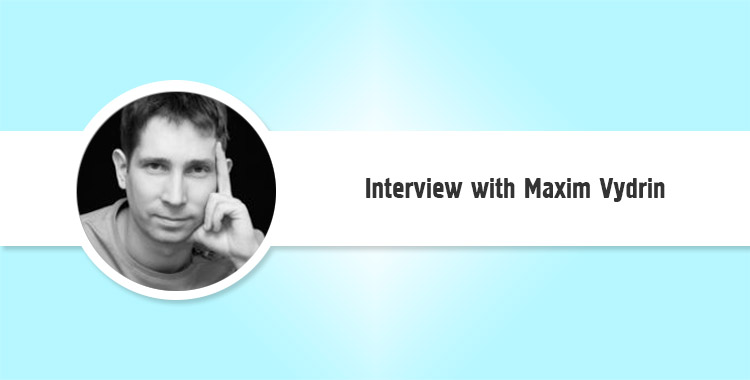 Now we are really happy to present an exclusive and interesting interview with Maxim Vydrin, an X-Cart CEO and just a great person. He told us many exciting stories from his life and shared the experience which he and his team faced making the career. Therefore, what made Maxim strong and professional? Why should e-merchants choose X-Cart and has X-Cart Cloud come up to the expectations? Answers to all these question and even much more you can find in the interview which won't leave you cold.
Max, tell us, please, about the turning point in your life: when did you join X-Cart team and how has your career started?
Actually, I joined X-Cart in October of 2004, when it was already very popular and very powerful. I think it was version 4.0.4 or so. I joined the Support team of X-Cart and started with solving the issues of our customers. It was very useful experience, since I had a chance to work with the customers from the US, Canada, the UK and the Netherlands.
I have always been crazy about travelling, but at that time I did not have enough money to travel in Europe or America, so communication with our customers sometimes helped me to learn more about foreign countries and their traditions. As a result I made a lot of friends among our customers and met with them in person later 🙂
Support team is like a rock band in X-Cart. These people do their best to make our customers happy even if their request is not directly related to X-Cart software. Say, a Dutch customer asked us to translate his love letter to Russian, because he fell in love with a Russian girl. Moreover, he went on to write more letters, and we carefully translated them one by one, melting with the romance they were full of. And yeah, this Love Story was with a happy end=)
You lead an exciting and really interesting life being a great husband and father, traveller, football fan and, of course, X-Cart CEO. How do you cope with lack of time and what is your secret of success? What is the motto you live your life by and why?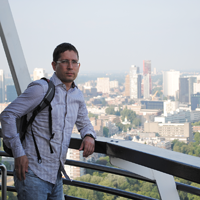 I am a perfectionist in what I am doing. I just cannot agree to "Ok, it works", I will keep improving it till "Well, now it works perfectly". To reach such results, I had to overwork sometimes, but I know, that in long-term it will bring more profit.
I believe that the success of the product always depends on how successful the entire team is. If you are a single driver in your team, your company will depend on your productivity. But if you build a strong team around you, you can always find the right person to catch up the process and grow your and company's productivity. The key is in your team and your people. At the same time I am a very happy husband and father, because my family supports me in my mission.
What decisions have you made in your career that you look back on and feel they were mistakes? What have you learned from them?
When I became the chief of Design Integration Department, I did not work with the team the way I should. At the same time I hired a lot of new personnel (at that time we had a lot of requests from our customers and we needed the resources to perform these projects). As a result the team became unfriendly and, which is worse, unprofessional. So I had to sack several incompetent employees, and coach the others to "powerlevel" them. In 3-4 months our Design Team could sort out any challenge.
This lesson taught me that the head should train and build his team, work with every player in the company and surely hire only A-level people (or people who can become A-players).
Currently over 30 000 e-stores use X-Cart for their online business. We would like to know from you as one of the leading X-Cart personalities, what are the major peculiarities of your product that allowed to stand out from the crowd and gain the popularity among e-merchants?
X-Cart was the first shopping cart software which had all the needed features out of the box. At the same time X-Cart is very flexible for customization, be it large modifications of minor tweaks. As a result merchants and developers choose our software as a base for their online business and custom projects.
The ability to tailor the software in accordance with the requirements of the growing business needs is a very important feature of e-commerce software.
As it is known earlier you have released hosted version of the platform called X-Cart Cloud in order to meet the demands of greater merchant number and to extend your market area. Has this project сome up to your expectations? And can you claim that current results of project are showing promises?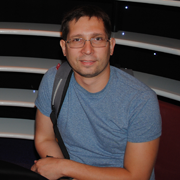 Actually, X-Cart is acknowledged as downloadable open source shopping cart software. That's why most of our Cloud's customers are the new clients who looked for the cost-effective hosted solution for their business. X-Cart Cloud has a feature which is unique in the world of SaaS: every shop can be customized by a certified developer, so the merchants enjoy all the advantages of a hosted solution plus the customization flexibility of downloadable software!
X-Cart Cloud was released prior to X-Cart 5 downloadable, but it already used the new core. This step helped us to collect very useful feedback from the real merchants: lots of improvement ideas and feature requests. So by the release of our primary product, X-Cart 5 downloadable ( even though we started from Beta), it was mature enough. We intensively develop our new-generation platform, and the users of X-Cart Cloud receive immediate updates too. So, in a sense, these two solutions mutually enhance each other, and I am expecting the further growth of X-Cart Cloud.
More and more people would like to change their e-Commerce solutions to X-Cart, however, some doubts and fears become an obstacle. What are the major difficulties of migration to your shopping cart? What can you advise e-merchants when they make a decision to move to X-Cart?
Migration is a very complex and difficult process. X-Cart is just the tool (a very powerful tool, however!), but the successful online business depends not on the shopping cart engine only. Customers scenarios, design, marketing, SEO, customer support and quality of products - everything matters. That's why I always recommend that prior to taking this decision, one should answer the question "why do I want to migrate from my current solution". It is a business question, not a technical one.
Anyway, to all the merchants who decided to move, either to X-Cart or to whatever other solution, I strongly recommend to a) write a detailed plan of migration b) make the migration on a beta website and test it thoroughly with your regular customer base c) check conversions and close the gaps. And only after that - to switch finally.
Changes affect everything and there is no doubt that X-Cart feel it. What predictions can you share with us about the future of e-Commerce market and X-Cart in particular? What's new we should expect from X-Cart this year? Are you going to surprise your users with any updates or novelties?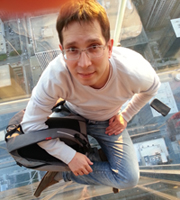 I am sure that the future of e-Commerce is the mobile e-Commerce. In a few years every grandma, and every little boy, and everyone regardless of gender and age will have a smartphone, and they will explore the Internet via this device. And we need to be ready for the mobile age.
We already have a native mobile skin for X-Cart, but I believe in the future of responsive design. About a month ago we announced beta testing of X-Cart 5.1.x which will be based on Bootstrap and LESS engines and hence will have responsive design out of the box.
At the same time we are developing X-Cart support POS (beta is announced, too) and mPOS systems, these solutions will help our customers to manage online and retail business via single web-based interface. Coming soon! =)
P.S. If you feel that your current solution is not meeting the needs no more, then use Cart2Cart service to move to X-Cart fast and easily!