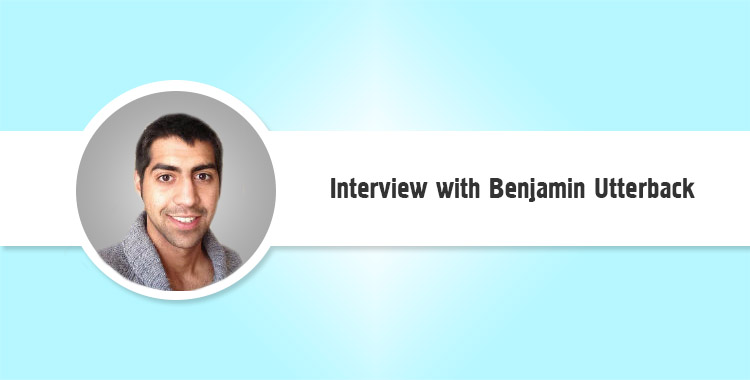 Our today's interviewee is a person who has been deeply involved in e-Commerce for the last few years and can give us an insight look at PrestaShop one of the leading e-Commerce solutions in the world. Meet Benjamin Utterback - a Lead Community Manager at PrestaShop.
Benjamin shared his view on what are the core advantages that make people choose PrestaShop, outlined most frequent issues and concerns which PrestaShop's users face and defined the most effective way of data migration to PrestaShop.
- What in your opinion makes people choose PrestaShop out of all shopping carts?
Smart people do their homework and research. They carefully select which e-Commerce software is best for them and their business. More people choose PrestaShop because it consistently shows to be better than the competition with its lightweight flexibility, ease of use, powerful features, and astonishingly strong support both from our team and our expert community.
Developers love it because our code is easy to customize with powerful functions such as the override folder, which allows a developers to change every aspect of the store without touching the core files. The ease and speed to create and deploy a shop is extremely attractive for Developers.
Business people love it because the plethora of important features including friendly + custom URL's, innovative marketing tools and advanced statistics make it easy to convert visitors into loyal customers while having a professional functioning website. We have a beautiful user interface that is easy to configure and our SEO tools are the best in any e-Commerce solution. That's just the tip of iceberg.
You will not find a developer and user community like PrestaShop anywhere else in the world. Lifelong friends are made on our forum, it's a beautiful thing.
- As PrestaShop's Lead Сommunity Manager, you know best what the worries of your users are. What aspects are the most difficult in PrestaShop installation, configuration and management?
By far the most difficult aspect for our users is managing their growing business. We have users who started their stores as a hobbies; others already had successful businesses who are starting their e-Commerce stores online with PrestaShop. When their businesses grow, many get worried that they can't keep up. That's where the Community forum steps in to help and offer tips and experienced wisdom for topics like SEO, security, marketing, design,and store management. We also provide Live Merchant User Training that teaches PrestaShop merchants how to better manage and grow their business.
On the technical side of things, the many unique and exotic server environments can be a difficult aspect. Server permissions and configurations vary from hosting providers around the world. It is our job to create an adaptable and flexible software that can easily install onto these server variations. We have definitely achieved that, as PrestaShop is installed in virtually every country in the world. That said, every now and then a user can run into a problem regarding permission sets and other config errors. It can be tricky but we always help point them in the right direction to solve their problem. Call us and speak to a team-member for expert assistance.
- What's the most frequent question PrestaShop store owners ask? How much do popular issues among your users direct the development of the platform?
We have always valued our Users feedback and suggestions. We ongoingly build the software with one thing in mind, helping our merchants create a successful e-Commerce store quickly, easily and with the right tools. We value our users and community so much that we took Open-Source e-Commerce to the next level by putting the whole software on Github. The development of the software and modules are now directly connected to our community like never before.
Already, hundreds of pull requests and development improvements to the software have been submitted by our Community, reviewed by the PrestaShop team and included into the software. It's really amazing. We continue to look for new ways to involve the community, from Guest Expert Blog Posts, Interviews, Success Stories, AB Testing and Developer Training sessions, we always showcase our users' breadth of knowledge and expertises to better the software.
- Many people ask on the forums about migrating to PrestaShop. What is the most problematic part of the procedure? What scares people off from that step in most cases? What do you advise to such members of your community? How much can Cart2Cart help them?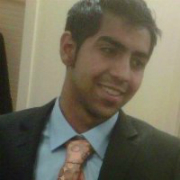 Cart2Cart has always been the preferred Migration service for PrestaShop. Each day, more people are choosing PrestaShop after other shopping cart softwares did not meet their expectations or requirements. Although migration can seem like a daunting task to the novice user, Cart2Cart provides all the right tools to make migration simple and fast. With just a few clicks, anybody can move their business to PrestaShop using Cart2Carts innovative and easy migration process. We have received nothing but great feedback from users who have used Cart2Cart to migrate their online store.
There are many resources available for our users to understand the migration processes best practices. We have the official PrestaShop documentation online for free, a wide range of Successful migration stories and processes from people all over the world on our Forum. If anybody is wondering what the first step is to migrate to PrestaShop, I always say "Call us". We are available 9-6 Monday-Friday and our team is always, always available to answer the phone and provide assistance. Everyday, we provide migration and upgrade assistance to our users along with the expertise and experience of Cart2Cart.
- The speed of PrestaShop's growth continues to amaze the e-Commerce world. You add new features for store owners with an impressive speed. It's only natural that people are so eager to upgrade their store versions. How often do you advise merchants to upgrade their store? How hard is it to upgrade between different versions of PrestaShop?
We do have a myriad of powerful features, more than any other e-Commerce solution. We take pride in knowing what features to further develop or add for our users. We know because we listen to our users needs and wants. Features in v1.5 include multi-store, multi-shipping and multi-language. These are just some of the features that we have added to help our users succeed with their e-Commerce store. v1.5 enables PrestaShop to have a truly global shop. Sell globally with multiple store domains, accepting worldwide bank and credit card transactions in any language or currency simply and efficiently. All of this is done managing just ONE back office.
I suggest any user who is on v1.4 or below to upgrade to the latest version of 1.5. There are still many happy users running successful e-Commerce stores on v1.4. Nevertheless, upgrading to v1.5 will launch their store to the next level with more speed and performance improvements, a beautiful and intuitive redesigned back-office, and multi-store ability. Again, we have various resources online but I always suggest to first call us at 1-888-9476543 and speak to a member of our team. Also, Cart2Cart has been proven to be a go-to source for not only PrestaShop migrations, but upgrades as well. Cart2Cart has built a reputation in the e-Commerce world of being a smart, reliable and cost effective way to upgrade your PrestaShop store. We will always be there to help and guide our users, starting from a simple idea all the way to a high profit successful e-Commerce store. It happens everyday.