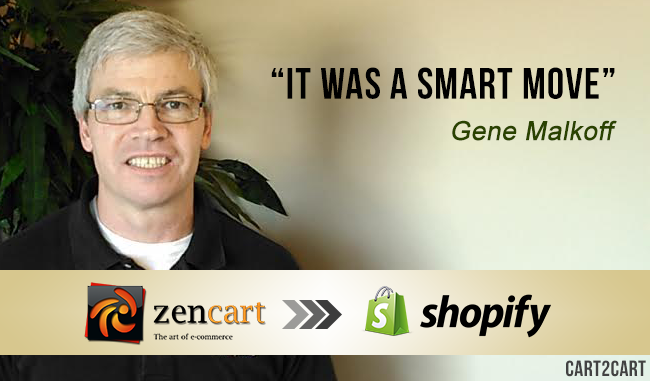 Wouldn't it be nice to experience 25% raise in conversions, SEO improvement and a significant ease of store management - all at once? Well, that's exactly what Gene Malkoff has faced - entrepreneur, store owner and Cart2Cart user. Seeking an advanced solution for his business, Gene has performed an automated Zen Cart to Shopify migration using Cart2Cart. Now, he's excited to share his experience of a full-scale platform switch and tell about the influence it had on the online store.
Gene, your store sells quite specific niche products - self-manufactured, high powered LED flashlight modifications. Now that's something new! How did you came up with such -- literally -- a bright idea?
Short Version: I needed a good, bright, indestructible flashlight. I didn't know where to purchase one, so I built one. The whole story can be found here: http://www.malkoffdevices.com/pages/about-us
Is there a lot of competitive rivalry in the market you occupy? And if there is, what's your killer tactic to win the deal?
Yes, competition is stiff. My secret weapon is SERVICE, SERVICE, SERVICE. Lifetime warranty. I don't care where you got the light, receipts, etc. If it has my name (Malkoff) on it and it doesn't work, I will repair/replace NO CHARGE if you return it to me. My flashlights are built for real world use.
You've recently underwent Zen Cart to Shopify migration using Cart2Cart. We appreciate your choice! However, why did you prefer automatic data transfer over, let's say, manual one?
I have a multitude of products and could not afford to have my website down for any length of time. I needed the migration to be as seamless as possible.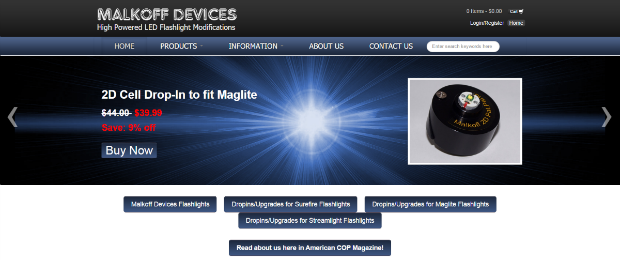 Gene's Store on Zen Cart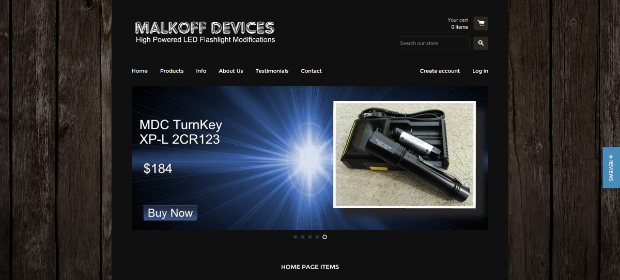 Gene's Store on Shopify - www.malkoffdevices.com
So, Gene, how is your shopping cart migration experience? Give us a little Cart2Cart review. Were there any confusing' or problematic parts you'd like to shed light on? 🙂 Also, what's the best part about using Cart2Cart for you personally?
There was nothing particularly confusing or problematic. A few stumbling blocks where products were initially placed in the wrong category, etc. These were brought to your attention and quickly corrected by your technicians. The best part was that it was basically hands free on my end. I explained what I needed done and you did it!
Finally, a few months past, what are the consequences of your migration to Shopify? Have you noticed raise in conversions, improvements is SEO or, perhaps, has it simplified store management?
It was a smart move and well worth the effort. Conversions have gone up 25%, SEO appears to be improved. More customers are finding us. After a short learning curve, store management is much improved. Product descriptions are simple to update (compared to Zen Cart). The look and feel of the online store is much more professional with Shоpify. The availability of SUPPORTED Apps that actually work is great. We are very pleased with the end result.
Cart2Cart Team would like to express a sincere gratitude to Gene Malkoff for his time, efforts and trust. Are you Cart2Cart client? Want to get your store highlighted on our blog too? Leave a comment below!