Automated Shopify migration with Cart2Cart
Cart2Cart is an online shopping cart migration service which lets you migrate e-store data
from/to 80+ eCommerce platforms in less than 24 hours*
*The actual migration duration depends on the volume of data to be transferred
Join us and
Get $100
to your account for store migration
(funds expire after 14 days)
Who Can Become Cart2Cart Partner
---
If you are a representative of a custom web development company, web design agency,
a freelancer or other specialist involved into shopping cart setup and management, you're welcome
to partner with Cart2Cart and extend your range of services with online store migrations!
What You Get as a Partner?
---

Up to 30% partner discount for migrations
The more migrations - the less they cost

Opportunity to use Cart2Cart as a white-label migration solution
an invisible tool to move your clients' data

Exclusive High-Priority Support 24/7
and a personal Account Manager

Obtain a competitive advantage
migrate your customers' store data to/from virtually any platform very fast

and focus on the tasks that cannot be automated

Work with more shopping carts, handle more projects without compromising quality
Data You Can Import to Shopify
---
Claim your
$100

partner bonus before it expires
How It Works with Cart2Cart
---
Specify Source and Target
Carts Types and URLs
Select What You Need
to Import
Start Free Demo
Migration
How Much Shopify Import is Going to Cost?
---
Why Cart2Cart
---
100,000+ Migrations Performed
80+ Shopping Carts Supported
Certified Shopify Migration Partner
100,000+ migrations performed
What Our Customers Say
---
...it works perfectly...
This is the second time I've used Cart2Cart to perform a change of store platform and it works perfectly. First time from Magento to WooCommerce and now to Shopify. Customer service are very helpful and prompt to solve your queries. Highly recommended!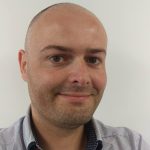 ...Great Solution!...
Great Solution! Excellent Support team which helped to migrate my store data from Magento to Bigcommerce in no time. Cart2Cart developed a custom solution to which helped me to Migrate my Blog Data too. I will surely use their service on my upcoming projects.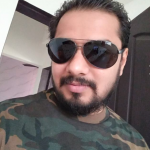 ...Very user friendly...
This is the best software! Very user friendly, I have used a few times and works right the first time. Clients count on the transfer of information going smoothly, and Cart2Cart definitely delivers.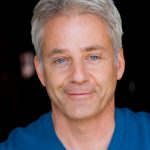 ...Thank you, thank you!...
Absolutely first class! This is the second time we have used their services and I have nothing but good words to say. Thank you, thank you! I have no hesitation in recommending them to anyone (and no, I'm not affiliated with them in any way and would be happy to discuss our experience)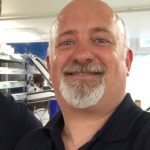 ...Perfect execution...
Perfect execution. We converted from WooCommerce to Shopify with no problems. All products info and photo were transferred. It only took three days from start to finish but we were a fairly small project.