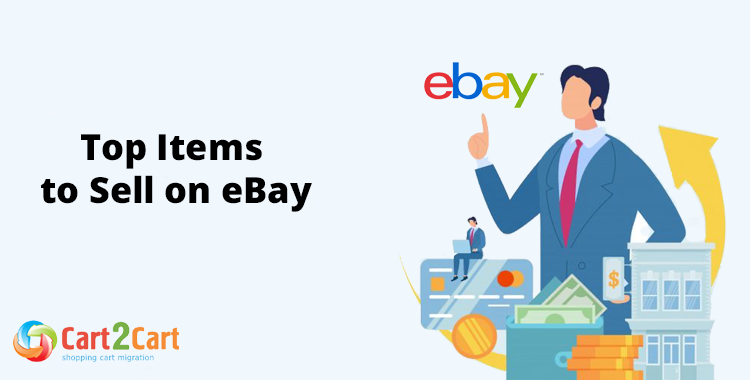 Everybody knows eBay is one of the best online platforms to sell on. After all, eBay reaches 190 million people! That's a lot of buyers.
The problem is what to sell on eBay? If you want to grow your sales, you must know what popular products to sell on a marketplace like eBay. Lucky for you, we have collated a list of the best products to sell on eBay to help you succeed.
But first, let's find out if it is worth selling on eBay in the first place.
Is it worth selling on eBay?
That's a good question. While your store can potentially reach 200 million buyers on eBay, 19 million other sellers can reach them too, so the competition is stiff. However, 19 million people can't be wrong. Why are people still joining eBay?
Well, it's easy. You don't need any special qualifications, and you can literally sell anything. Some people start their online business by simply selling their own unused stuff. The platform makes it super easy to list products and the more you list, the better.
It doesn't cost much to open a store or run a store on eBay. Anyone who needs a bit of extra cash can open a store on eBay without much risk. You can literally start with a few items lying around your house, keep adding to your product list, and if you find that it doesn't work for you, you have not risked much.
eBay makes it easy for sellers. In contrast to a marketplace like Amazon, it is easy to set up a store account.
All the above factors mean it's easy and quick to start selling on eBay. eBay has a diverse audience and many promotion opportunities, all factors that make it worth it to sell on the marketplace.
What are the most profitable items to sell on eBay?
Mobile Phones & Accessories
The number one seller on eBay is mobile phones and accessories. Used phones, particularly Apple and Samsung, are in high demand. People are constantly selling their phones to buy an upgraded model, so this is always a top-selling category.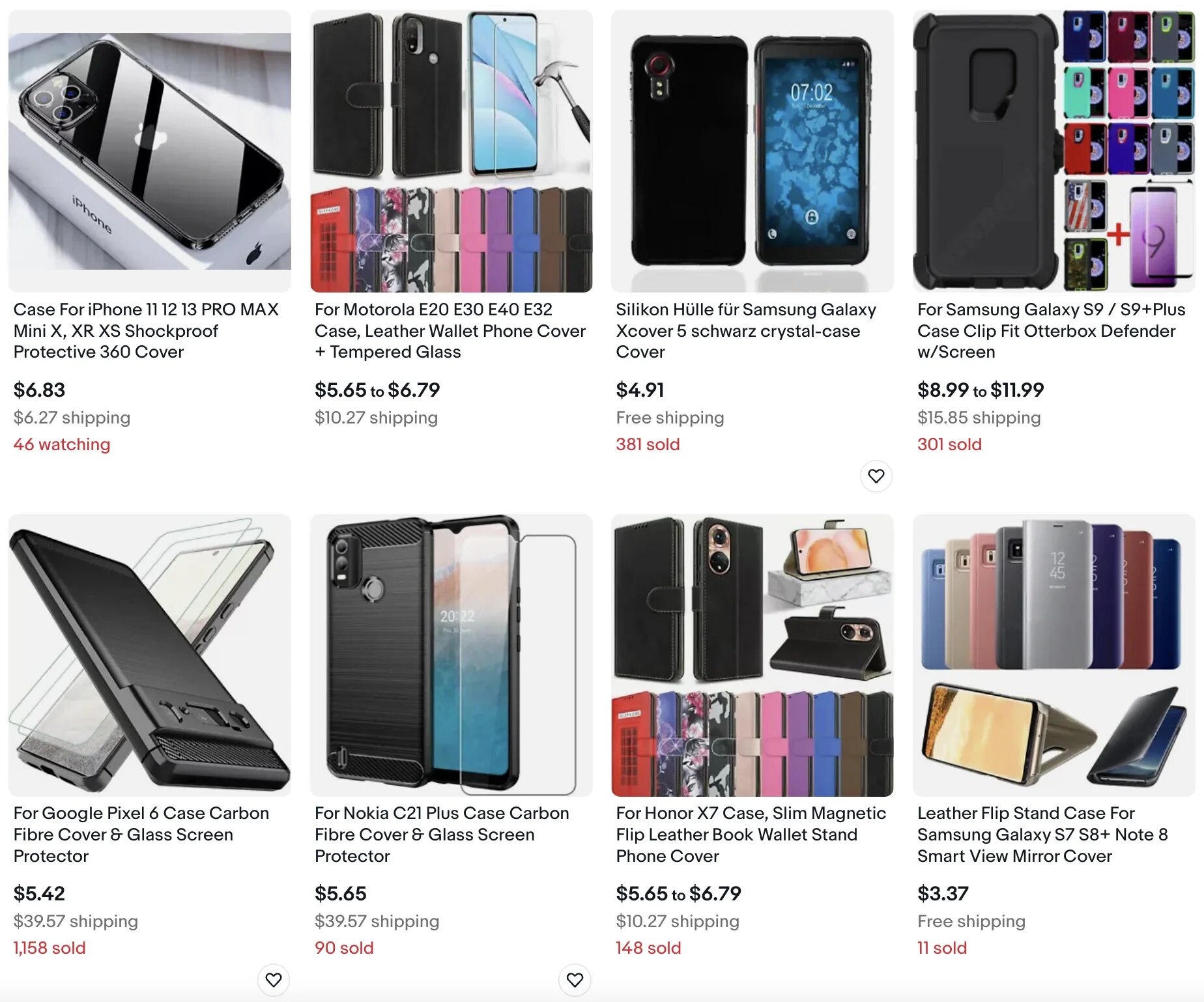 In terms of accessories, buyers are looking for in-car holders, headsets, covers & skins, silicone cases, tempered glass screen protectors, etc.
You can sell a phone that is damaged, for instance, a phone with scratches, but you must be upfront about it. If you are not honest, buyers will distrust you, and you may lose customers.
Video Games
Video games and video consoles are also best-selling products on eBay, with sellers fetching high prices for vintage games selling for tens of thousands. In 2012 Super Mario Bros. Asian Cover (NES) was listed for $12,000. Imagine what the price would be now!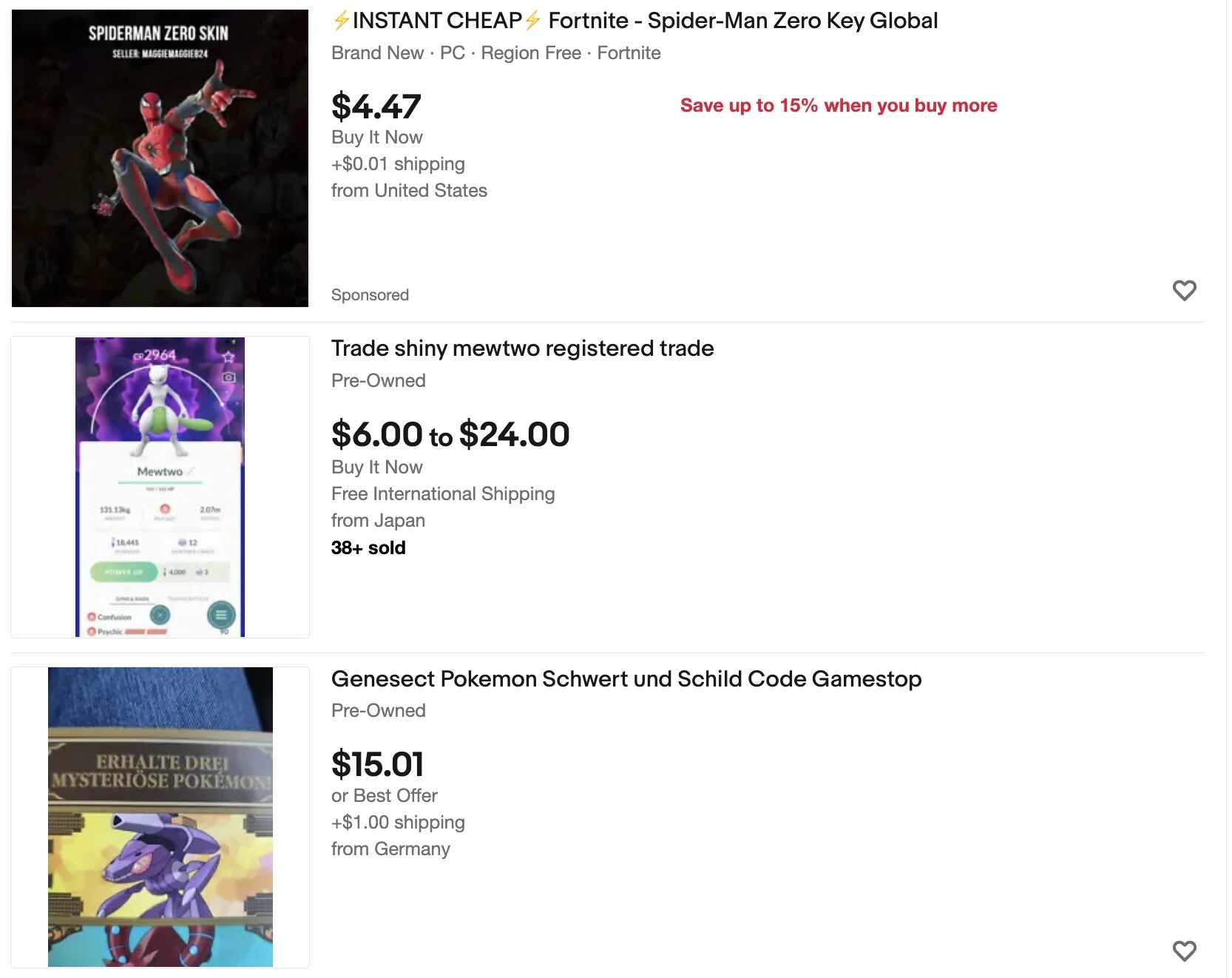 In this category, people shop for
Video games (The vintage video games from the 80s and 90s are particularly popular now)
Consoles
Console accessories
Video games merchandise
Electronics
Just like mobile phones, electronics like computers and tablets also sell well on eBay. Many buyers shop for used computers and laptops on eBay. Other items that sell well in this category include printers, scanners, networking equipment monitors, drives, burners, and software.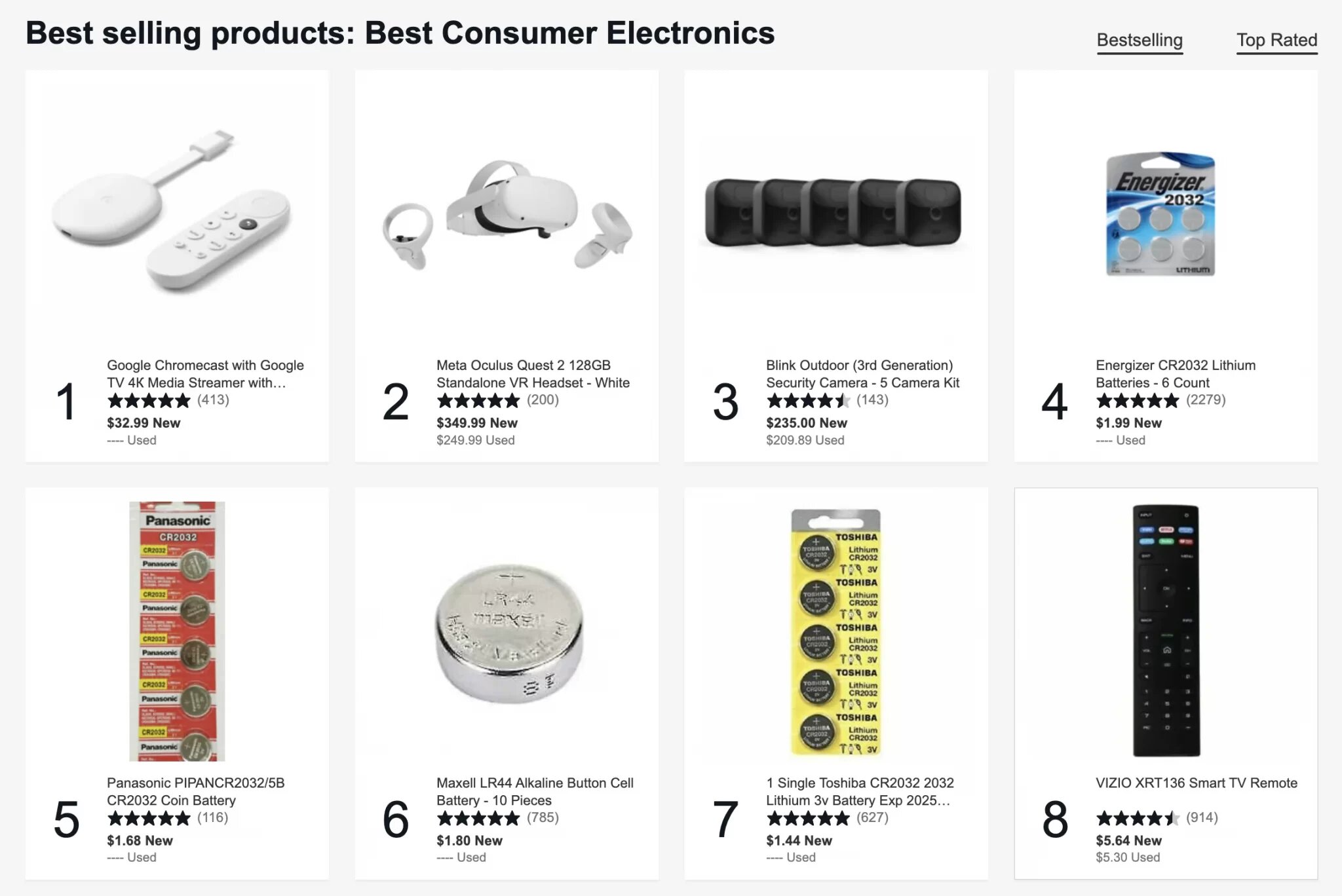 Selling broken electronics for parts can earn you some income because you can pick them up for next to nothing so whatever you sell it for is profit to you. Another way to make money from broken electronics is to fix them and sell them at a profit. People who understand computer hardware can make a nice sum of money this way.
Home & Garden
In the wake of the pandemic, many people have rediscovered the timeless pleasure of gardening. The market for garden equipment is growing. According to Statista, the global market for garden equipment and supplies is expected to be valued at around $130 billion in 2024.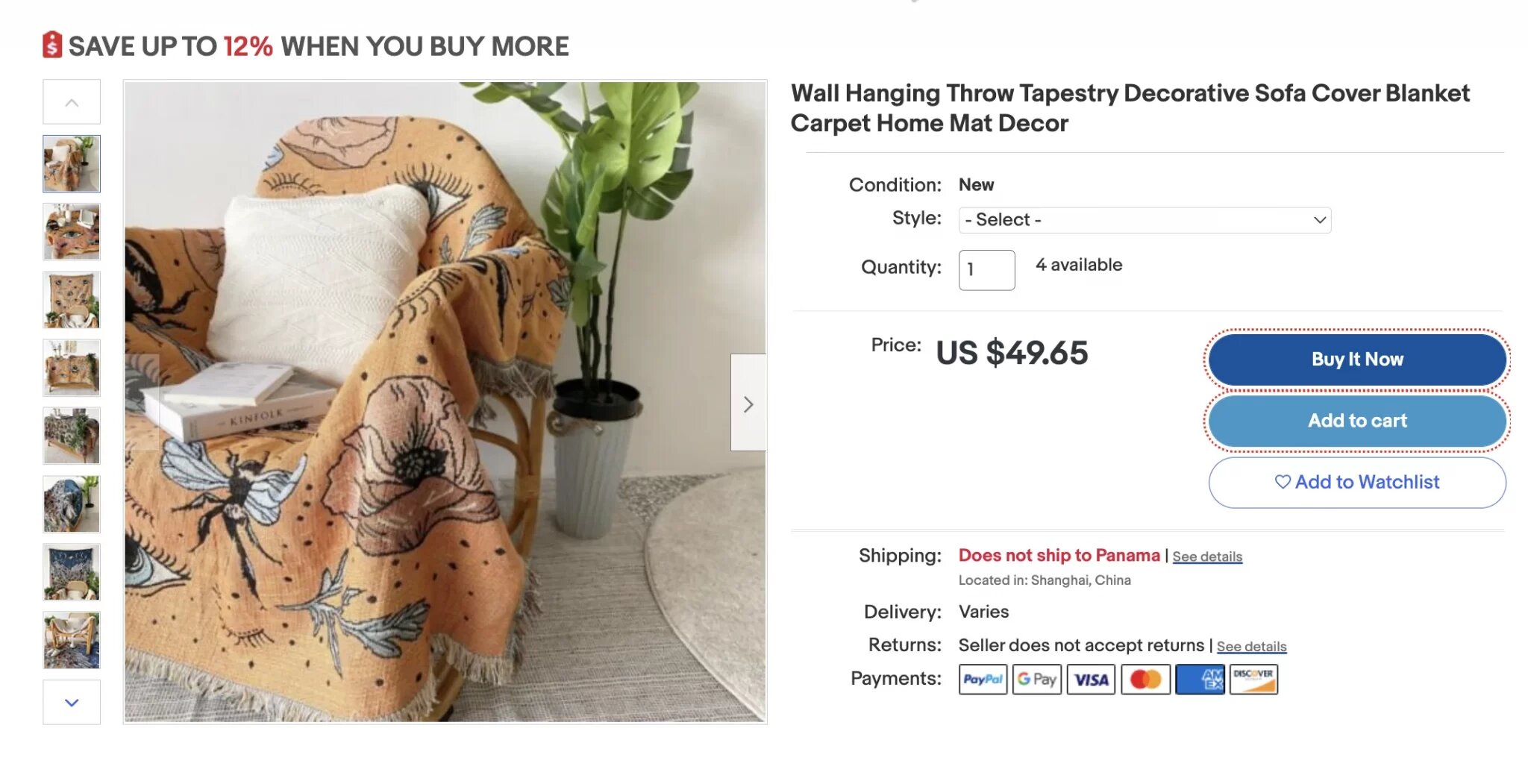 Items selling well include tools for DIY projects, workshop equipment, water filters, generators for outdoor use, and professional building materials. For the home, wall prints, bed sheets, cushions, lamps and plant pots, lighting, coffee tables, and sofas sell well.
Cameras and photo accessories
Cameras and photo accessories are popular items on eBay. Photography is a hugely popular pastime and cameras and related equipment are always in high demand.
Digital cameras are the most popular item in this category. Buyers mostly shop for big brands like Canon, Nikon, and Sony. Vintage cameras, drone cameras, and camcorders also sell well.
Beauty & Health
People have always been interested in products that will make them look and feel younger. In fact, beauty & health products are in high demand on many online marketplaces.
Skincare products are the most popular in the beauty industry, in addition to anti-aging products haircare, and soap.
In terms of health products, vitamins and dietary supplements are the best sellers. GNC, LifeVantage, Great Healthworks, Puritan's Pride, and Optimum Nutrition are the top-selling brands.
Other profitable items to sell on eBay include musical instruments, antique furniture, clothes (especially vintage clothes), and health & beauty products.
Note: look through the Cart2Cart Blog for useful tips & tricks on how to migrate data across various shopping cart solutions.
How to start selling on eBay?
Beginning to sell on eBay is straightforward. It shouldn't take you more than an hour to be up and running. Here are the steps.
Step 1: Create your eBay account
On the eBay platform, go to Create an Account.
Enter your name and email address into the appropriate fields.
Create a password, and click Create an account.
If you want to, change your username. Go to Account → My eBay→ Personal Info.
Step 2: Add your banking details
Go to the eBay home page→ My eBay → Selling → Account → Payments → Payment options
Under Payment options, enter your bank account details. This is where you'll receive your payments for your products on eBay.
Step 3: You now have a store on eBay. You can start listing your products and start selling. When listing your products, you need to do a few things right.
Take excellent photos against a plain, white background. Post photos from all angles.
Provide detailed product descriptions. Mention the condition of the item, whether it is new, used, refurbished, or being sold for parts.
Include unique product codes where applicable.
Final thoughts
eBay offers a good opportunity for people to open a store and make money. It's one of the few places online where you can make money from used and broken things.
You can open a store on eBay to earn some money on the side, or you can become a full-time seller. Just remember, you have to put in the effort. To make money on eBay, you need new listings every day, and you need to grow your product listing. Good luck!
Are you thinking of migrating your store? Cart2Cart provides an excellent migration service that will transfer all your store data accurately and completely securely.