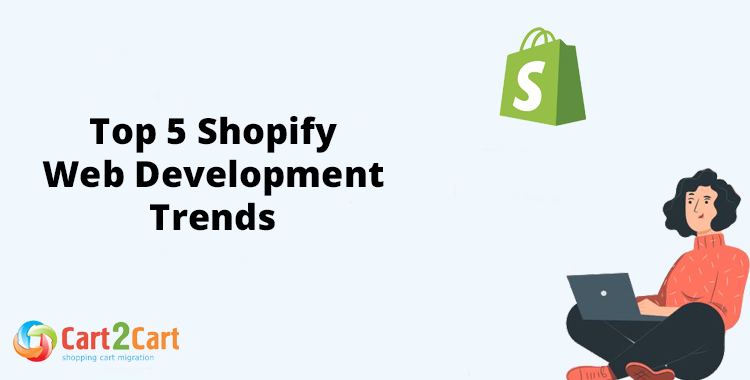 Shopify is a very popular e-commerce platform used by 4.4 million online businesses globally. It is counted among the top ten e-commerce platforms, and some industry experts regard it as the best for dropshipping.
Used by big corporations like Pepsi, Heinz, and Tesla, Shopify has grown into the world's third-largest retailer behind Amazon and eBay, processing $79.5 billion in order value in 2022.
Why is Shopify so popular?
It's simple – Shopify is so popular because it enables people to make a good living. How does the platform achieve that?
Open to anyone to use
In the first place, Shopify makes it easy for anyone to start an online business. It has an intuitive interface with a drag-and-drop store-building method that allows anyone to build a store, even those with no technical skills.
To help matters along, Shopify offers many resources like courses and tutorials to help you build your online store. And if you are not sure that you've done it right, you can test your store online using the Shopify test list.
In addition, Shopify lowers the barrier to entry with a free trial, the same as most other e-commerce platforms.
Fully customizable
Shopify store owners have more than 7000 applications in the Shopify app store to help them customize their stores. In addition, Shopify offers:
Free (and paid) store themes
Free (and paid) third-party apps
Free stock photos
A free business and domain name generator
A free Logo Maker
A free Slogan Maker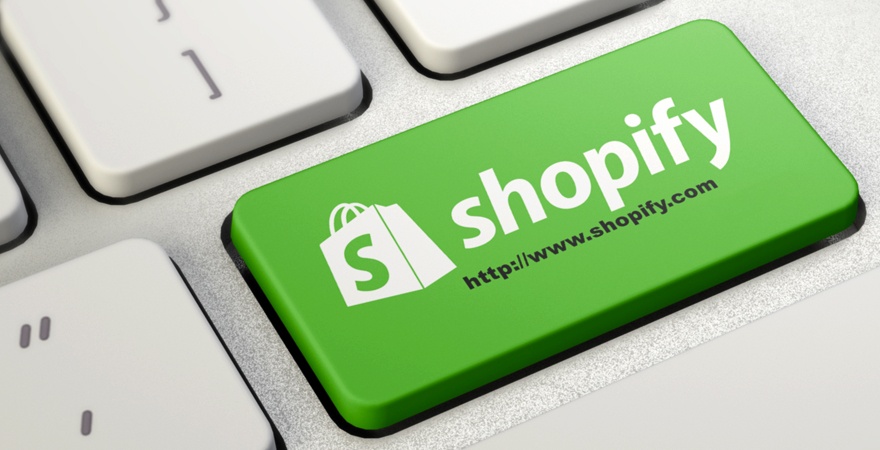 Fully scalable
When an online business grows, the site must be able to handle high traffic volumes and sales spikes, in addition to increased inventory, order fulfillment, and customer management demands.
Unrivaled list of features
Shopify is built to enable online business. The platform has everything you need to be successful online, including:
Storefront themes & customization
Product and inventory management
Abandoned cart recovery
Payment gateways
Integrations for dropshipping
Marketing and SEO
Analytics
24/7 customer support
Great for dropshipping
Dropshipping has become a preferred business model and Shopify has earned its stripes as an excellent platform for drop shippers. Dropshipping attracts many would-be merchants because of the low barrier to entry.
Shopify takes care of the technical stuff
Shopify provides all the software and hosting, ensuring a fast and secure store for merchants that can handle spikes in traffic. Shopify also takes care of all software updates.
These are some of the reasons that have propelled Shopify to the top of the e-commerce platform pile.
Top 5 Shopify trends to follow in 2023
Technology is moving fast, and consumers are becoming savvier and more demanding. Shopify store owners who want to stay competitive need to be aware of the latest Shopify development trends that can benefit their stores.
In this article, we discuss the top five Shopify development trends being implemented by Shopify expert developers.
App Development Is Going Headless
Headless architecture for the building of e-commerce platforms is becoming increasingly popular.
To best understand the concept, let's look at the difference between a traditional content management system (CMS) and a headless CMS.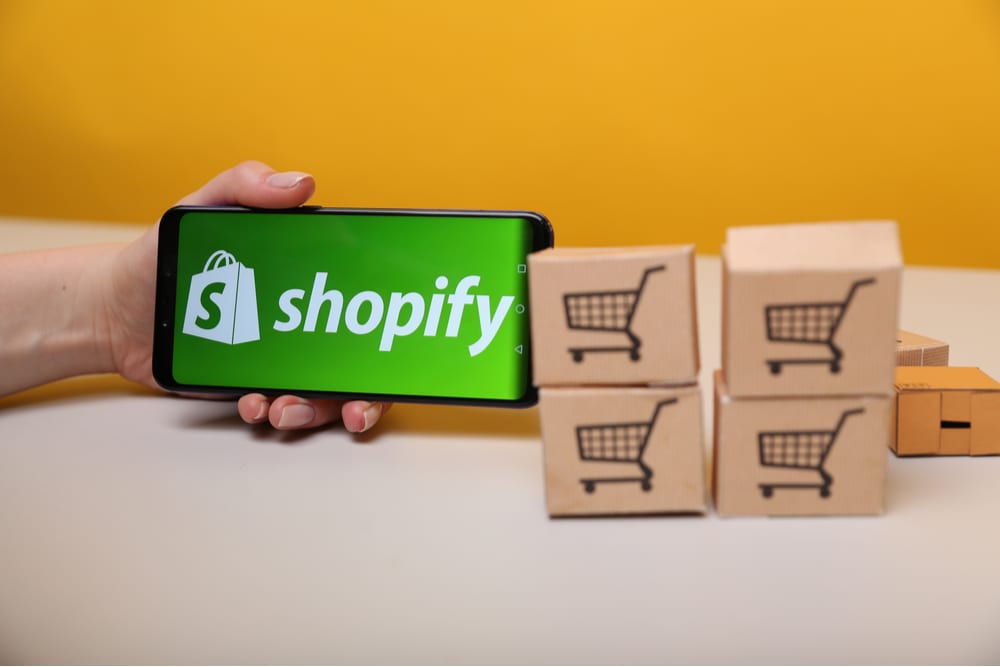 A traditional CMS is a software tool that operates on two sub-systems: the back-end and front-end systems. The back end is for the storage, and management of content, and the front end is for delivering the content to customers and site visitors.
A traditional CMS gives website owners the means to manage digital content on the server with back-end tools and to publish content using front-end tools like WYSIWYG editors.
A headless CMS does away with the front-end content management of the CMS – it uses an application programming interface (API) to share content. So, with a headless CMS, developers have the flexibility to develop their own custom front-end solutions.
The API is essentially a set of protocols built to integrate application software. With a headless CMS, any software tool can retrieve and publish the content in the CMS. So, someone can use the API to access the content; the publishing of the content is not dictated by the CMS front end.
Why is frontend agnostic development becoming popular?
Headless development enables multi-channel distribution of content in a variety of displays, not just websites. Content can be displayed on any device connected to the internet, including wearables like smartwatches, baby monitors, smart speakers like Amazon Echo, etc.
Headless development streamlines multi-channel distribution, while traditional CMS is mainly website oriented.
3D Product Visualization
3D product visualization is achieved through photorealistic visuals, 3D animation, 360-degree models, and more.
These photorealistic images are a great aid in helping online customers see exactly what they are buying. E-commerce has a 20% return rate – more than twice that of brick-and-mortar retail. For example, online stores that sell apparel tend to have a high return rate because customers cannot physically try on the clothes before they buy them.
Around 22% of consumers return products because the product they received doesn't look like the product on the website. High return rates eat away at the profit margins of online businesses, and 3D visualization can help to prevent this.
Interactive product visualization can help website visitors to view a product from every angle, giving a more accurate representation of the product and a more realistic indication of the color and size.
Using 3D product visualization helps online merchants handle customer expectations and limit disappointment.
Augmented Reality
Another technology that can help online stores overcome the limitations of online shopping is augmented reality. Online store owners are increasingly going to demand that developers build 3D models of their products.
One of the greatest frustrations of online shopping is the inability to interact with products physically. When shopping for clothes, you can't know how a fabric will feel on your skin by touching it like you can in a physical store, and you can't try clothes on to fit.
Augmented reality (AR) applications can help online stores to give customers more complete information about their products.
What is AR?
Augmented reality overlays digital information in a user's physical environment. The technology uses digital visual elements, sound, or other sensory stimuli to highlight specific features of a product and further illuminate those features.
Some furniture stores have already adopted the technology, which allows customers to point their cameras to the living room, and the couch will appear in the foreground, helping the customer to see what it will look like in the real environment.
Is the technology working for online stores?
According to Shopify, fashion brand Rebecca Minkoff's customers who used AR were:
44% more likely to add an item to their cart
27% more likely to place an order
A great benefit for online stores is the fact that customers are already using AR, so it's not an unfamiliar technology for them.
Voice search
In 2023 developers will intensify their efforts to optimize online e-commerce sites for voice search as it is one of the fastest-rising e-commerce trends. According to a study by PricewaterhouseCoopers, approximately seven out of ten consumers prefer to do a voice search rather than type a query. Experts predict a surge in demand for voice-driven user experience.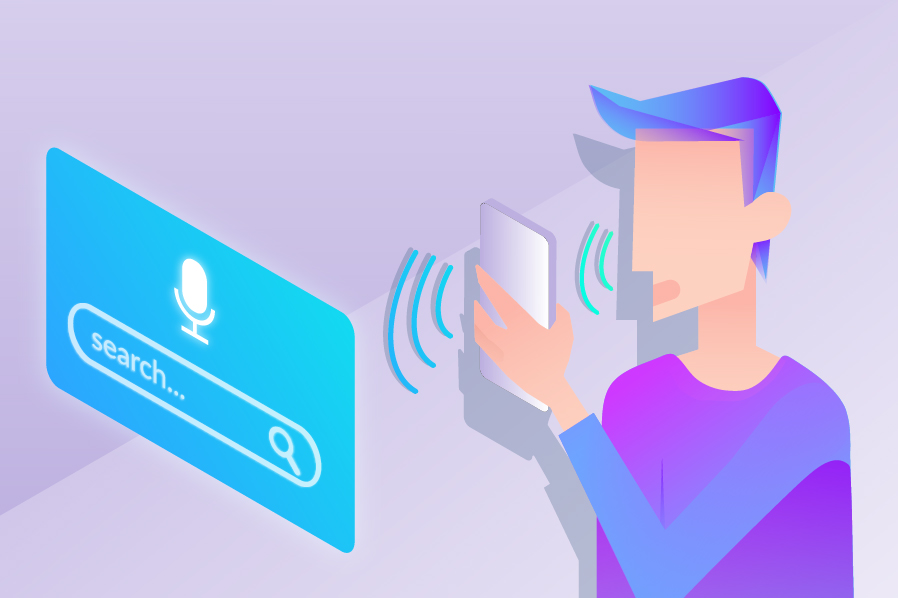 When a website is optimized for voice search, the landing pages are optimized so that they appear when an internet user does a voice search. In other words, visitors to the site simply use their voice to do the search and don't type anything.
The use of mobile devices will accelerate voice search.
Think about it. Most people (55%) access the internet via their mobile devices. Since it's awkward to type on a mobile device, there is a need to use one's voice to search simply. Fortunately, mobile devices have microphones. Voice search technology enables users to simply click the microphone icon and speak into it to perform a search, and the device will read out the information on the page for the customer.
Website owners will need the expertise of developers familiar with NLP (natural language processing), computer-based linguistics, and machine and deep learning to enable websites for voice search.
Leveraging the Ajax API to boost user experience (UX)
Excellent user experience is a must-have for all online stores. Shopify developers must be able to develop websites that offer top UX without compromising on site, app, or theme performance.
The Ajax API has several features that allow developers to deliver unsurpassed site experiences which are interactive and user-friendly.
Ajax technologies let the client side of an application communicate with the server side of the application without having to reload the entire page each time the user makes a request. Ajax enables web developers to increase the interactivity and usability of web pages.
Ajax offers the following advantages:
Improved user experience – users can perform many actions without refreshing the page
Improved performance – because only the necessary data is exchanged with the server, less bandwidth is required, and the application works faster.
Examples of applications that use Ajax are Google Maps and Gmail.
Speeding up forms on a webpage is a practical example of how Ajax improves UX. The implementation of Ajax allows users to type in their user name and password directly into the page they land on – they don't have to first go to the login page.
Ajax will then take over and request the server to log them in. The server sends a message to the page where the person is logged in. All of these to-and-fro messages happen while the visitor continues with what they have come to do. For the visitor, everything happens seamlessly.
Final word
E-commerce keeps evolving, and online stores will look to developers to stay on top of current trends. Developers will be required to have the necessary skills so stores can benefit from the latest technological advancements in e-commerce trends.
If you need help migrating your store, one of the best solutions is the cart migration tool Cart2Cart. It is a simple and trustworthy cart migration tool that transfers all website data securely and accurately.