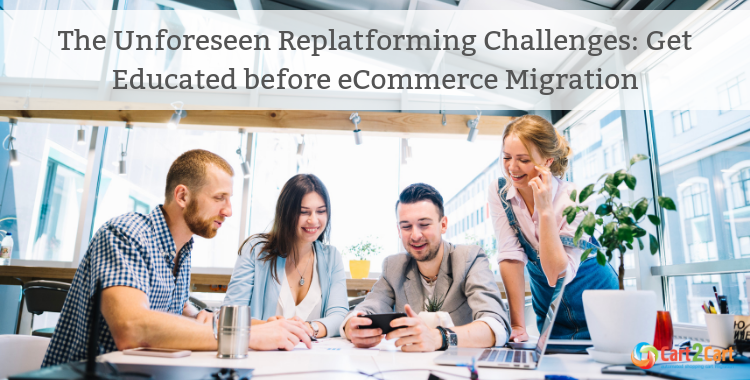 Fun fact: 49% of U.S. retailers made the eCommerce switch to escape poor service, replatforming challenges and limited capabilities in 2019.
Have you ever heard anything about business life cycle? Regardless of the source, it could be divided into five phases, that specify current progression over time: launch, intensive growth, maturity, decline and…"drumroll please"...reinvention or obsolescence, depending on you.
Whether you're an experienced store owner or a newbie, you don't have to think that eCommerce is something fully automated and self-contained. It suffers all the same pains as any offline business, it's hard to redesign, modernize and adapt as well.
An eCommerce platform is the lifeblood of an online retail enterprise, whether it is for B2B or B2C company. Choosing the best software for replatforming is the point where your eCommerce journey starts. First, it has to deliver the objectives and outcomes that you have set. But how to put all these comprehensive terms into simple words and not to get lost in this technical maze?
Based on extensive experience in data transfer, we've covered the most common question, issues, and tricks for a successful migration, our customers usually face. From the current eCommerce ecosystem analysis to relaunch, we'll carefully guide you through the rough spots.
Key Reasons for Changing Your Shopping Cart
The exact reasons for replatforming are twofold:
Overpriced maintenance cost. Your currents platform keeps you supplied with broken checkouts, crashed sites, regular bugs, tech debt, and underperformance. One good thing could be stability, but not this case. You cannot focus on sales or marketing -  tasks that are truly important for business growth. Most of your time and spendings are used to close any gaps in daily workflow, so you don't have even a chance to lay out a comprehensive development blueprint.

Limited funcionality. To keep up with the ever-changing times, you need to implement new functionality and improve customers experience, but your source cart is monolithic and does not provide for customizations and integrations. It cannot handle massive data sets you operate with, but every single change affects its ecosystem and is much riskier. This limited functional capacity keeps you from making upgrades or extending horizons to new channels and innovative technologies.
If one of these scenarios sounds familiar, the eCommerce replatforming is probably the most beneficial solution for you. In both cases, the maintenance cost will absorb the budget like a sponge, so you'll start working for your business. Honestly, for keeping it afloat.
Aside from performance issues, the technical currency is one more obstacle plaguing dated eCommerce solutions. If you don't opt for replatforming, get ready to pay off high wages for specialized workers, tech debt problems and update fees.   
Non-modular, proprietary solutions eCommerce platforms necessarily create future technical problems. Or financial, if you try to change this course.  
Generally, replatforming challenges can be classified due to their source: financial replatforming challenges, technical replatforming challenges, marketing replatforming challenges.
If getting stuck in a restrictive system that doesn't allow for easy growth and adaptability down the road, put all hesitation behind and prepare for radical change.
eCommerce Platforms Classification for Technical Noobs
Undoubtedly, eCommerce software is the lifeblood of your business, it's push-button, outer envelope, and set of functionality. It has to be rich-featured, stable, fast-growing and reliable, to work with your business effectively and satisfy all your needs.
But modern eCommerce market is overstuffed with numerous solutions, so if you always like to stay away from programming and development, you'll probably feel yourself absolutely lost in this technical jungles. Here's our tiny (hopefully successful) foray into making dark spots clearer. Fortunately, in simple words.  
Types of eCommerce systems may be divided into six different categories with various features and peculiarities:
On-premise

(Magento)

;

Cloud

(Magento 2)

;

Proprietary

(X-Cart)

;

Open source

(WooCommerce)

,

(PrestaShop)

;

PaaS (Oracle Commerce, Hybris). 
Whether you're expanding a brick-and-mortar store, looking to find an enterprise-level solution, or even starting a business from scratch, your choice of ecommerce platform has an enormous impact on the profitability and stability of your website development.
On-premise solution is a classification of web hosting, involving self-hosted on your business premises. This kind of technology enables users to host their store on an internal network. On-premise solutions' workflow is pretty similar to open source platforms, as you should use the third-party hosting provider and perform installation and upgrades by yourself. But there's no free access to the source code and the software license carries a cost (e.g. Shopware Enterprise).
If you opt for going with this option, get ready to the fact, that 80% of your spendings will cover the cost of maintenance. Thus, you will have to be responsible for CDN, security, uptime, and bandwidth or hire a small army of IT staff to keep things up and running. Where else you can put that time and money? Actually, there are a lot of gaps to be fulfilled, like strategy and planning, funding marketing initiatives to grow, etc.
Unlike SaaS, Cloud-based solutions offer customers a service of maintaining and hosting their servers by a third-party. What's the drawback? The responsibility to keep up with regular updates, handle PCI compliance and security, install the software and fix bugs, get used to significant downtimes during versioning updates. Not just once. Over and over again (check out Magento Enterprise Migration).
SaaS stands for Software as a Service and removes much of the complexity from running an online business because instead of building and developing a custom solution or an open-source solution and diving into tech-related nuances, you essentially "rent" the platform, remaining focused on marketing, promotion, sales or whatever you wish. Ease of use is the high-flying feature, that makes SaaS as widely popular among successful merchants as it is. If you're cool with the fact that these platforms are lacking the capability and do not find programming very interesting - that's your great fit (e.g. Shopify Migration).
Benefits of SaaS eCommerce platforms include:
Low cost (flat payment);

No server administration;

Customer support;

Good server speed;

Security and PCI compliance;

Features and add-ons;

Easy set-up;

A myriad of marketing tools;

Integration capability.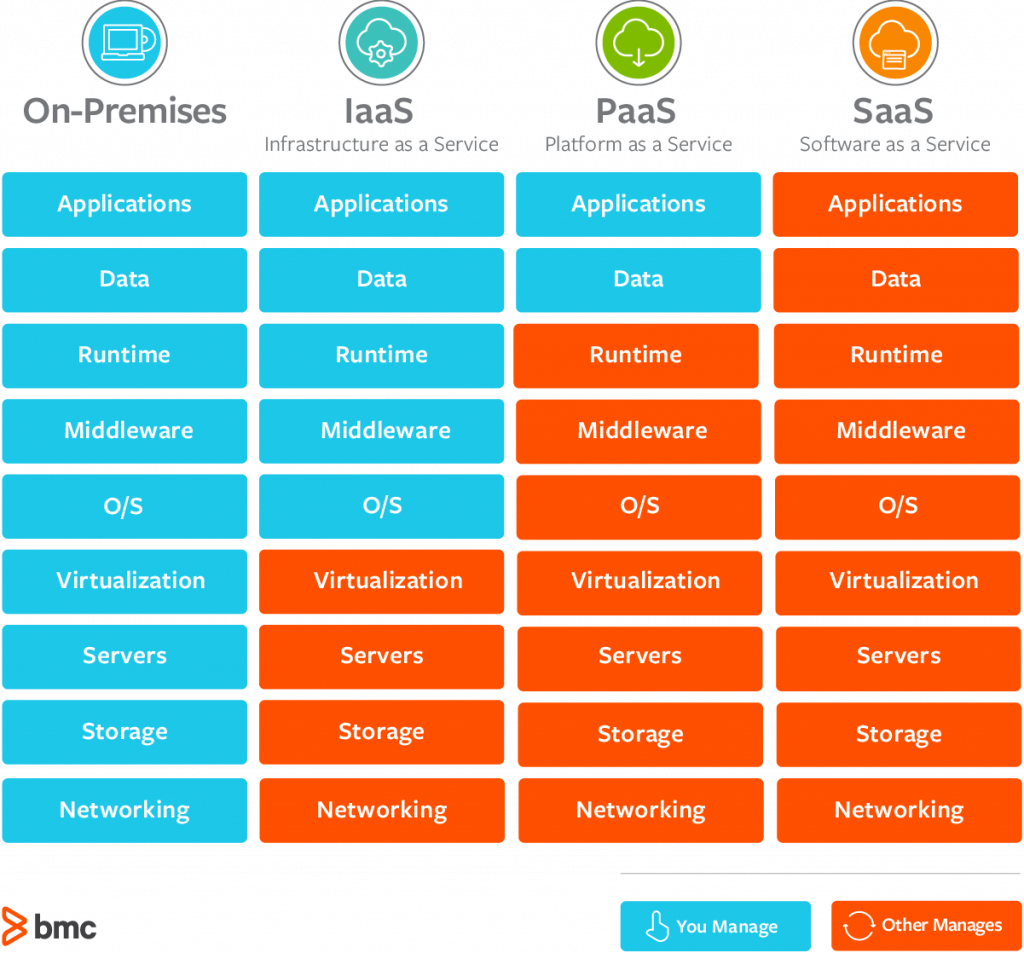 Essential Tricks for Successful Shopping Cart Migration
Shhh...competitors don't want you to know it.
When embarking on eCommerce replatforming, think of migration as a multi-phased process. We'll mark all the points worth focusing on to avoid the pitfalls on the verge of data transfer:
Period matters. It's strongly recommended to run migration during the temporary decline in sales and relative market calm.  According to our internal data, we've to conclude that in most cases there's a temporary revenue decline following the data transfer. Ranking recovery needs certain time to be improved and grown;

Choose a reliable migration partner. Aside from a manual replatforming, that's to be completed by a store owner itself, there are two more dependable methods to use.  To avoid any hassle of handling migration by yourself, there's a wide range of data transfer providers: hiring a third-party developer or turning to an automated tool (like Cart2Cart, for instance).

Will you trust anyone your house key? Not likely you will, if this person lacks credibility, was charged with tachograph fraud, violation of privacy policy, etc. It works this way with eCommerce migration as well. Check out all the details concerning personal data protection (GDPR compliance) with the automated migration service you're going to decide on;

Keep your existing content alive. When it comes to SEO, starting from scratch is far from being a good idea. A huge content overhaul is the best recipe to end up with SEO landslide;

Crawl your site before migration to make sure nothing gets lost. Analyze your store before the move.

Conduct comprehensive testing (performance, UX- front- and back-end, 3rd party solution integration) on all implemented elements to verify consistency with planned objectives. It makes sense to hire a company or use event-tracking tools to rethink the customer experience and define weak points, for example:

Woopra (real-time data-driven analytics);

Appsee (mobile app analytics);

Keen (streamlining, analyzing and embedding rich data on your website app or device);

Smartlook (heatmapping tool);

Inspectlet (session recording). 

And one more note: you write for people first and for SEO bots second; 
The Unforeseen Replatforming Challenges: Closing Remarks
Ultimately, moving to a new eCommerce platform and overcoming replatforming challenges come down to clearly defining your business goals, ensuring the requisite investments are worth it, and thoroughly vetting all platforms and prospective migration services. Choosing the right ecommerce software solution should balance the cost of implementation, licensing and management against the benefit of instant access to the tools needed to build and grow a competitive site. Your infrastructure and implementation partners should be able to demonstrate proven experience architecting, deploying, integrating, operating, securing and optimizing your platform. They should also have the technology-specific expertise on-hand to help fill any existing internal skills gaps.
If you're unconvinced about what platform to choose for migration, take advantage of our Preview Service. Perform Demo data transfer even without having a Target Store installed and check out how products, customers, orders and other information from your current shop are going to look on another platform. Be profound, choose reliable migration partners!