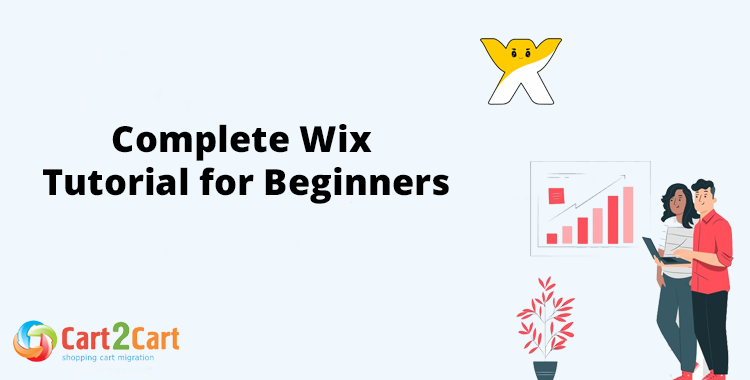 Wix is a website builder that enables people with no coding skills to create their own website or online store.
Wix is not a hosted solution. Wix is a cloud-based service, so everything happens in the cloud. Website owners don't need to download any software to build their websites or store. And they don't need to pay anyone to host their site. You also don't need to pay extra for security and the maintenance of your website: Wix takes care of that.
All that's needed is a Wix account, access to the internet, and this Wix tutorial for beginners.
How to build a Wix site
Wix is a very user-friendly no-code website builder, so this tutorial for beginners should be sufficient for you to build your own site in a couple of hours.
1. Create your Wix account
You need a Wix account. If you already have one, sign in. Otherwise, create an account by signing up with your email and password, or choose to sign up via your Facebook or Google account.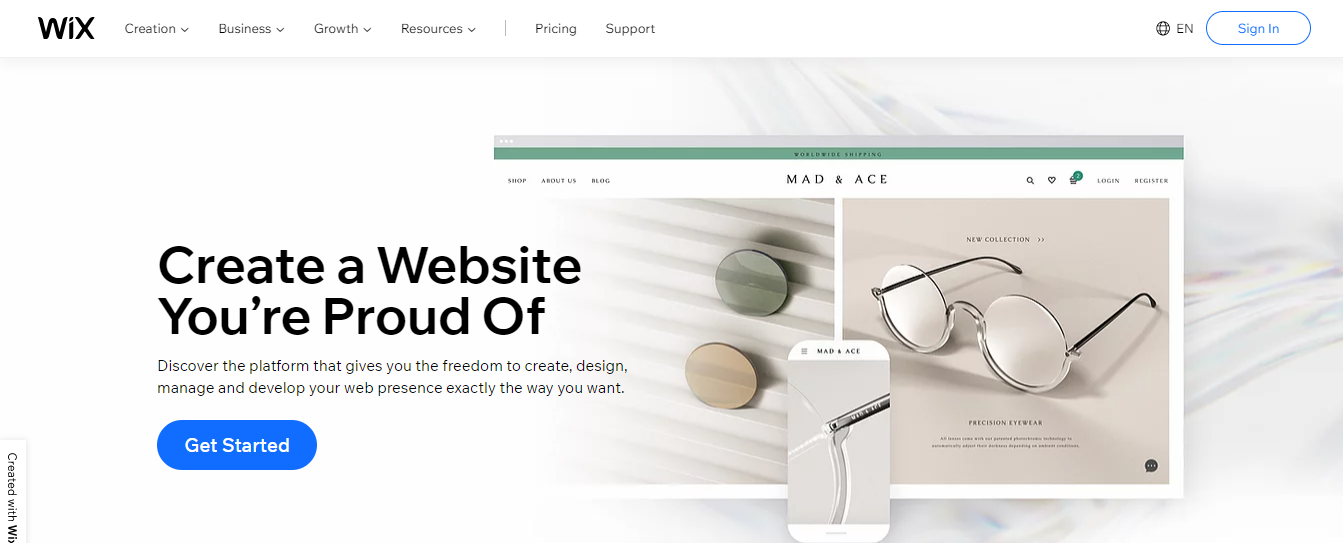 2. Choose a domain name for your website
Your domain acts like your website's address on the web: it's how your website will be found on the net, so take your time with this step. Consider the following points when choosing your domain name. Your domain name should be:
Easy to type, short and memorable
Contain your business or website name
Use keywords
Doesn't include numbers and hyphens
Have an extension like .org, or .net. or, .com.
If you can't come up with a name, consider using a business name generator. Shopify has one.
3. Answer this question: What are your goals for this website?
Your choices are:
Sell products
Offer services
Promote a business
Collect leads
Display creative work
Promote myself
Share knowledge
Just explore
Note: look through the Cart2Cart Blog for useful tips & tricks on how to migrate data across various shopping cart solutions.
4. Choose the features you want on your website
There is a long list to choose from, here are a few of them:
Bookings
Online Store
Chat
Blog
Events
Portfolio
Pricing Plans
Forms
Instagram Feed
Video
Music
Online Programs

5. Choose to customize your site with Wix ADI or the Wix editor
When you've made your choices, and click next, you are taken to the dashboard where you have to choose between a custom-built site tool that uses artificial intelligence called Wix ADI or using the Wix Editor to customize a template of your choice.
Choose to work with Wix ADI if you don't want to do a lot of work to get a fully functioning website. Choose the Wix Editor if you want to build your site from scratch using a template.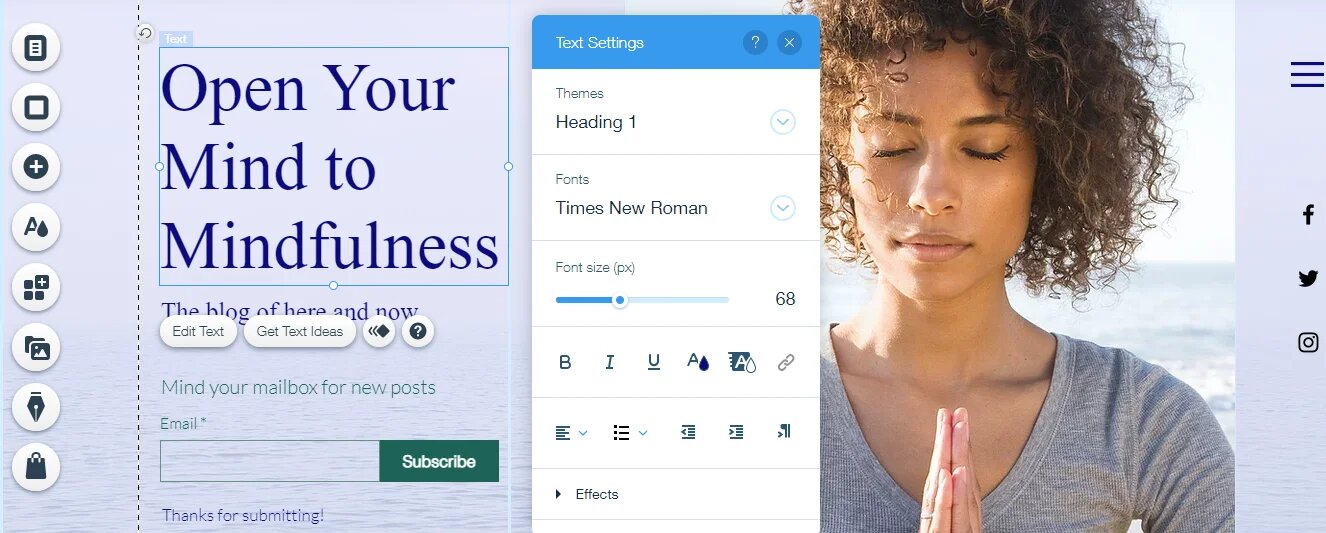 Custom-building your website with Wix ADI
The Wix ADI tool is very powerful. It has access to every conceivable layout, font, image, and design to help you build a website to your specific needs and preferences.
Simply answer the questions and provide the requested information and the technology will automatically build your website. You will need to provide your email address, physical business address, phone number, fax, and social accounts. Then you need to add a logo.
Next, you get to choose your fonts and color themes, and based on these, Wix ADI will present you with a number of complete website designs.
Look for the series of websites designed for you and choose the homepage that you like the most. When you have made your choice, Wix starts generating additional pages for you. Choose what you want and click Edit Site.
Congratulations! You have created a website with Wix ADI. Your site is ready for publication, but you can further customize it using the Wix Editor.
In the editor, there is an editable preview of your website. By clicking on any of the design elements, choices will appear so you can further customize your website.
While you will have been provided with ample website pages, you might want to add additional pages at this stage, depending on your needs. Go to the Wix Catalog for a choice of pre-made pages. There you will find these and other pages:
About
Contact
Products
Services
Resources
Shop
Book Online
But you can also create a completely unique page that is not featured in Wix. To do this, go to Manage Page and click Add Page.
You can also change other elements like themes, fonts, backgrounds, and colors.
If you click on Add Apps, you can add extra features like social media buttons, email marketing forms, user comments, and more.
Custom-building your site with Wix Editor
Go to the dashboard and under Start designing your site, choose Begin with a template. Choose from around 800 templates and click Edit once you have made your choice.
When you've done this, you can start creating the different elements for the template you chose using the Wix editor. The template will be in the Wix editor where you can customize it by choosing the color scheme and typeface for your website, and uploading images.
Once you've chosen the basic look of your website, you can start adding the different web pages to your website. The most important ones that you will need are a homepage, an About Us page, and a Contact page. The number of pages will depend on the type of website you're building.
The next step is to include your logo. This is important for brand building.
While you are working on your website, build a Website under the construction page. This is to let your fans, customers, and potential leads know that they can expect to see your business online soon. You can consider adding an email address so people can't stay in touch and you don't lose business while your website is not online yet.
At this stage, you still need to add an email sign-up form, optimize on-page SEO, link to your social accounts, and integrate analytics software.
Go through the official Wix instructions and preview your website.
The last step is to publish your website. You do this by connecting your domain to your site so people can find you online using your website address.
Conclusion
Wix is ideal for individuals and small businesses. You can create your own Wix website by using the Wix editor and this Wix tutorial. The editor is logical to follow and there are tons of additional resources online if you get stuck. Although it's possible to create a Wix website in a few hours, it will take longer if you want to be sure that your website will benefit from the many features the website builder offers.
If you want to migrate to Wix, consider using the Cart2Cart migration app. It supports all data migration.