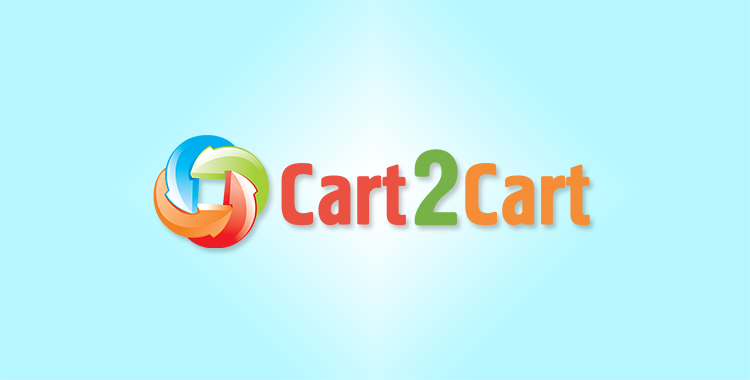 Trying to find a simple analogy of how the difference between shopping cart types can be explained we came to one striking idea. Hosted (API) and licensed shopping carts can be compared with cats and dogs. This thought may seem a bit strange or even crazy at first glance but it will take only 5 minutes of your attention to make it clear what it is all about.




A small disclaimer. Basically this article is more oriented at people who are just starting their way in eCommerce to help them make a right decision while choosing a shopping cart for their store. However, if you are a sea-wolf of online trading don't miss a chance to get a new food for your thoughts. Who knows, maybe it'll give you some fresh ideas, encourage you to shift from a shopping cart to more appropriate one or at least you'll have a few minutes of fun, we really hope so 🙂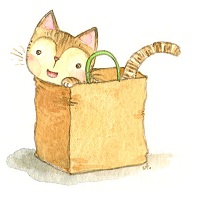 Cats vs Dogs
So, let's get back to the subject at hand and answer the question: Why shopping carts are a lot like pets?
Pets are small cute living things that make your real life a bit happier. Nonetheless, each of you who has a pet can remember at least one situation when you got a serious headache because of them. The same principle works for shopping carts. They simplify the process of creating an online store. However, anyone who ran into the process of shopping cart upgrade or customization knows that it can be a tough issue.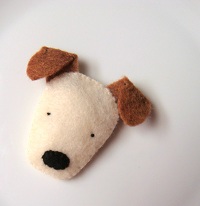 The same way as your pet need to be feeded, washed and well treated your eCommerce platform requires money and time investments, various customizations, etc. to meet your business demands. Nonetheless, some carts, like hosted ones, require less attention to make everything work even though they give you less space for modifications. They are like cats who always sleep at day and walk away at night, so you don't know what they actually do. Moreover, it's hard to imagine a cat who would bring you your slippers in the morning. Licensed solutions, on the other hand, are like dogs. You can customize it, so it will do exactly what you want it to do. But keep in mind that in some cases it will be as complicated as to train your dog to bring a ball back to you.
There are always people who prefer cats or dogs. The same comes for shopping carts we only want to help you to determine which camp are you from.
The Cat That Walked by Himself
So, let's see if you are a 'cat-lover' and check all the main pros and cons of running a web store with hosted platform.
As it was already mentioned above a cat is less dependant on you. It walks by himself. Hosted platforms work identically. You receive a shopping cart that takes care about itself:
compatible hosting,
a few clicks installation process,
high level of data security.
In case if something goes wrong you can always contact technical support.
But for all these advantages you would need to 'feed your platform' - pay a monthly fee. Moreover, most hosted carts at lower pricing plans limit you with a number of products (BigCommerce cart, Shopify), bandwidth (Volusion) or features (virtually each).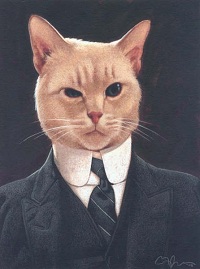 In most cases you won't take your cat for a walk or train it to stay on hind legs. You expect another type of behaviour. That is also applicable to hosted carts: even though they limit your customization opportunities (no access to the source code) API carts can offer highly intuitive interface and incredible simplicity. It gives you an opportunity to start online business in less than a day with no technical skills or previous experience in eCommerce.
Hosted carts provide incredible facilities for establishing a unique design. Professionals get a full access to HTML and CSS files, while newbies can alter store design with help of user-friendly WYSIWYG editor. So, you can make your 'cat' look like a rock star without spending a fortune for design services.
And finally cats are cute! Seriously, in the last few years it seems that Internet went crazy because of cats, they are everywhere! Hosted carts will help to increase your market presence with the same level of efficiency. Marketing and SEO features are probably the strongest point about these type of platforms. You will be able to:
establish blog,
start selling via Facebook and mobile devices,
run your own affiliate program,
make Google adore your shop.
If what you read is fine with you then start your online shop or move already existing one to a hosted platform. If that is not exactly what are you looking for then check the next paragraph.
Dog Is a Man's Best Friend
And now let's run a short test on whether you are a 'dog-lover' and discuss main points about licensed shopping carts.
Dogs are known as friendly and loyal pets that are comparingly easy to train. Licensed (in most cases open source) solutions are totally the same. They can provide you with an access to the source code thus giving you an opportunity to add virtually any feature you need. Specific navigation or unique product settings may give you a serious advantage over your competitors. However, you always have to remember that core modifications require proper technical skills.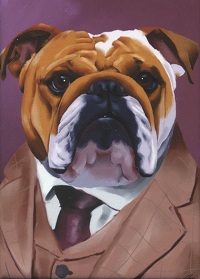 Your dog having fleas? Most likely your licensed cart will have a lot of bugs (especially if it's free). Moreover, upgrade is also a well-known issue when it comes to open source shopping carts. All these troubles can be solved but it will take either time or money or even both to handle the problem. However, free platforms will bring you another benefit - huge community with thousands of extensions that can add any necessary feature that is not available by default.
And the last but not the least - flexibility. Even though it may not be easy but you can teach a dog to be a guardian, a guide, a policeman or even an artist. Licensed solutions can boast of the same multi-functionality level. In most cases they allow to set up numerous payment and shipping gateways, currencies and languages, or even run several shops via one admin panel. In-built store management capabilities allows to configure your web shop in the way you need and like. What's more important open source solutions do not limit you with quantity of products that you can sell.
Have enough programming and eCommerce experience or need a flexible and scalable solution? Then a licensed platform is exactly what you were looking for.
And the bottom line: you may like cats or dogs. In real life all of them are adorable, fascinating and really cute. However, while choosing a proper shopping cart type make sure you choose the one which really suits your needs and will lead your business to profit and success.