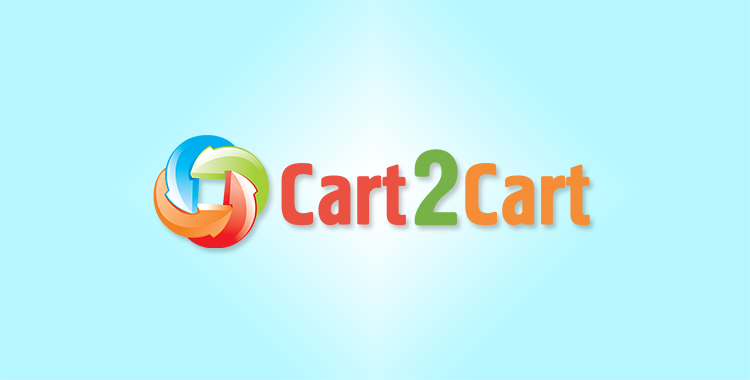 What file format do you use to manage data?
The three main formats to store and manage data are TXT, XML and CSV. Though XML is widely used by the programmers today, CSV file extension has become a kind of legal industry standard. Many popular platforms like Magento use it by default. Further we will consider the reasons why the format is popular and how it can be used. But first of all let's answer the general question:
What Is CSV?
CSV (Comma Separated Values) is a file format for data storage which looks like a text file. The information is organized with one record on each line and each field is separated by comma. The file can be managed via Microsoft Excel (or similar programs) and lists the merchants products, codes, image links, etc. The fields provided by default include path, id, name, code, price, headline and many others.
The format has specific characteristics, which defines the peculiarities of its creation and use.
CSV File Characteristics
One line for each record
Comma separated fields
Space-characters adjacent to commas are ignored
Fields with in-built commas are separated by double quote characters.
Fields with double quote characters must be surrounded by double quotes. Each inbuilt double quote must be represented by a pair of consecutive quotes
Fields that contain inbuilt line-breaks must be surrounded by double quotes
Now, that you know what is CSV and how it looks like, we can consider the cases you may use it for your data storage and management.
When Use CSV?
When data has a strict tabular structure
To transfer large database between programs
To import and export data to office applications, Qedoc modules
To store, manage and modify shopping cart catalogue
As you can see there are several cases you may use the file of CSV format. And in each case you will face certain advantages and drawbacks.
CSV Advantages
CSV is human readable and easy to edit manually
CSV is simple to implement and parse
CSV is processed by almost all existing applications
CSV provides a straightforward information schema
CSV is faster to handle
CSV is smaller in size
CSV is considered to be standard format
CSV is compact. For XML you start tag and end tag for each column in each row. In CSV you write the column headers only once.
CSV is easy to generate
CSV Disadvantages
CSV allows to move most basic data only. Complex configurations cannot be imported and exported this way
There is no distinction between text and numeric values
No standard way to represent binary data
Problems with importing CSV into SQL (no distinction between NULL and quotes)
Poor support of special characters
No standard way to represent control characters
Lack of universal standard
Want to export/import your store data to CSV?
Delegate the job to the Cart2Cart and have the job done in a totally automated way.
Start free Demo now
How to Create CSV File?
There are several ways you can create and edit your CSV file with all necessary data. You may use the following programs:
Notepad (or any other text editor)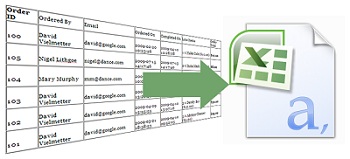 To create CSV file open the program, and write text data separating each field with a comma. Start each row with a new line. For example: Title1,Title2,Title3 Product1, Product2, Product3
Open Microsoft Excel, create a spreadsheet with all necessary information in columns. Then, save the file as CSV.
Create a spreadsheet in Google documents with all your data in the appropriate fields and save it download it as CSV file.
Thus, the applications to create CSV file are not complicated to work with. However, the difficulty lies in the process of file creation - which takes time and can be quite tedious with thousands of entities you have to fill in. What is more, if you have a ready store catalog which you want to convert to CSV you risk to lose or duplicate some items in the copying process.
Understanding this inconvenience, Cart2Cart  greatly facilitates the process of data importing from CSV to the most popular shopping carts. You can migrate entities directly from CSV file to your store catalog and avoid common errors like data duplication, data loss, breaking the relations between the tables and other common issues users come across when dealing with CSV import manually. For instance, you   can easily conduct an automated products import from CSV File to WooCommerce, Magento, PrestaShop, Shopify or any other shopping cart out of 70+ supported by with our service.
Which eCommerce platform suits you best?
Cart2Cart also provides seamless data export to CSV  in order to save your time and efforts. For example, if you're willing to export data from Magento to CSV or from CSV to WooCommerce you can launch an absolutely free Demo migration that lets you transfer a number of entities like products, categories, customers, orders and manufacturers. It will take you up to 30 minutes to try the service in action and check the results.
If you are a prudent merchant who values time and efforts - Cart2Cart is a service for you! Just register an account to start a FREE Demo CSV import / export and make your store management more beneficial!