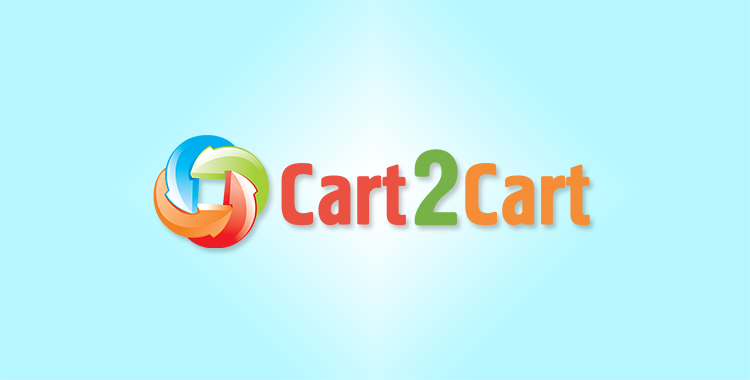 Starting an eCommerce business is not an easy task with a range of choice offered by the industry. When you launch the store you have to choose the Content Management System (CMS) which will best suit your store. For eCommerce beginners it is important to understand the notion of CMS, it's main purpose and functionality. For the experienced merchants it will be interesting to take a closer look on popular Content Management Systems, compare the benefits. So let's start with the simple question:
What is CMS?
Content Management System is the application that allows to manage, add and modify the website content. You are provided with control panel which allows to edit information, publish articles, create blogs, change product descriptions, attributes and prices, follow website statistics and monitor users activity.
So the purpose of CMS is to help you manage your website and store data, make it easier to add and distribute content, provide marketing campaigns or improve your SEO.
The open-source PHP based CMSs are beneficial, as they are cost-effective and provide you with full control over management and customization. Creating and editing storefront design is possible within several clicks with numerous templates and themes available.
The Content Management Systems that we are going to consider naturally have certain similarities. The three of them have GNU General Public Licence, use MySQL database and PHP programming language. The basic features are also similar: product management features, design templates, default pages for additional information, SEO tools. However, the choice of CMS depends on details and peculiarities which will make it more or less suitable to your requirements.
What is Drupal?
The name originates from Dutch "druppel" having the meaning of water drop. Today, Drupal is a complex and powerful system. The sites of worldwide brands like Nike, Universal Music, NASA, Sony Music, Warner Brothers are based on Drupal proving it high standards. Moreover, Drupal won the title of Best open-source CMS two times in a row. The advantages of using Drupal for your website are the following:
advanced, user-friendly admin panel with the possibility of creating new customer accounts and user permissions;
loads of ready themes and templates so you don't have to go all the way from zero to hero, but can launch a store immediately;
wide opportunities of public relations establishment and connection with customers.
However, some users complain about high learning, and complicated integration of Drupal with other systems.
If you have chosen Drupal CMS for your website, take a closer look on the Drupal based shopping carts. Here DrupalCommerce and UberCart should be mentioned.
UberCart store will provide you with a set of out-of-box features while DrupalСommerce limits them to the basic ones. However DrupalCommerce is a young and rapidly developing project claimed to be the best option for Drupal 7. DrupalCommerce provides a different, improved way of product management. Its core design offers plenty of shipping and inventory control options. However, Ubercart wins in the amount of modules available, and is more user-friendly due to experience in eCommerce industry. Both platforms have solid documentation and Support which is crucial for startups.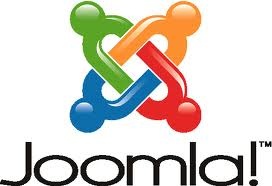 What is Joomla?
Joomla is a user-friendly and feature rich Content Management System which will help you establish web store in no time. It can claim large scalability, being equally optimal for large corporate sites, government and non-profit structures, small businesses and personal homepages. The considerable
advantages
of Joomla are:
no special technical skills necessary. Joomla can be effectively managed by non-technical users. Basic word processing skills will be enough to extend functionality, update and modify your website;
open design which gives you creativity freedom over your site look.
Among the disadvantages such issues as SEO and security should be mentioned. Unfortunately, Joomla can't boast of best out-of-the-box SEO features. Also, the user quantity is limited to about 50 000 per day, so for huge business owners it will provide some difficulties.
If you want to sell online with Joomla you should consider VirtueMart shopping cart. It is the most popular Joomla component to establish and manage eCommerce site effectively. The cart is lightweight, easy installed and customized. It provides users with convenient product management and is template driven. The merchants will appreciate the opportunity to receive customer feedback in form of product reviews and ratings. Numerous languages, currencies and payment options are available. Also, there are new Joomla based carts which appeared due to the integration of CMS and OpenCart platforms. They are AceShop and Joo Cart. The brand new carts offer both basic functionality and new features like advanced sales reports, one-page checkout, Facebook integration and lots of other store management options.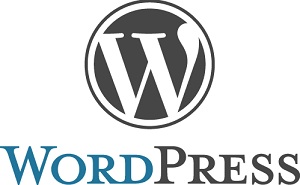 What is WordPress?
The last but not the least option we are going to consider is WordPress. Initially, WordPress was developed as blogging system. This explains the brand name - where Word stands for any kind of web posting and Press as the main aim to spread the word in media. Among the WordPress based sites Time Magazine, Wall Street Journal, Star Wars site, Samsung should be mentioned. So, using WordPress will bring you the following benefits:
usability, requiring no special HTML skills or previous programming experience. Actually, it has the reputation of the easiest to use CMS out of three mentioned;
rich set of pre-installed features;
one of the largest communities to support users in terms of any evolving issues;
thousands of themes, plugins available both for free and as paid options.
To establish online trading with WordPress you will have to choose between WooCommerce and WP eCommerce shopping carts. WooCommerce is relatively new (1-year-old) shopping cart which offers advanced themes to make your site customer attractive. However, with WP eCommerce you will get more plugins and modules on your disposal to extend cart functionality.
What is Your Choice?
Of course, it was only the brief overview of Content Management Systems to provide you with general idea of how it works. For beginners, it is definitely worth to compare the mentioned carts in more details. However, if you are an experienced user and want to benefit from powerful Drupal, user-friendly Joomla or feature rich WordPress don't hesitate any longer. Register an account and Cart2Cart will help you migrate to a new platform easily and quickly, opening new eCommerce opportunities for you.