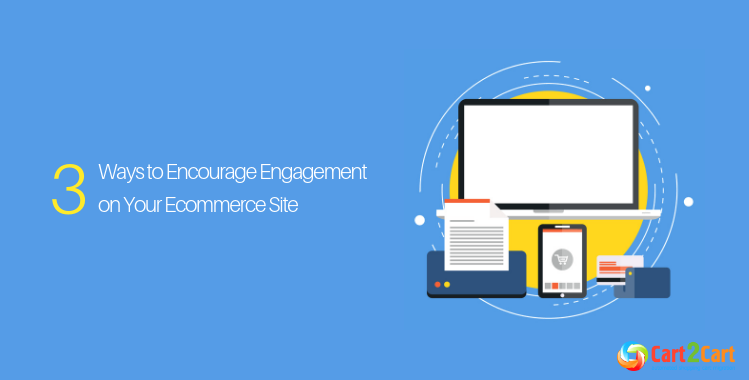 According to Big Commerce, eCommerce is growing 23 percent year-over-year. Moreover, according to the US Government, 53 percent (around 1 billion people) of the global Internet users have engaged in the online purchase of products at least once in 2016.
An increasing number of businesses are joining the eCommerce bandwagon and racing against each other to reach the top. It may take just a few minutes to set up an eCommerce store, but even the most seasoned eCommerce experts find it tough to survive the competition.
Whether you have set up an eCommerce store recently or have been running one for years, if you are struggling to increase sales, it is time to take a look at the quality of your eCommerce customer engagement practices.
ECommerce Customer engagement is a set of activities that encourage a customer to interact with a brand and become loyal towards it. If you want more people to interact with your business and turn them into loyal customers, you need to improve your customer engagement initiatives.
However, before we get into the details of improving eCommerce customer engagement, let us first take a look at some statistics which will help you understand why eCommerce customer engagement is critical:
Because a huge portion of online users are millennials and they are always on the go, it is tougher to engage them in a way that is profitable to your business.
Below, we will discuss a few ways in which you can improve engagement on your eCommerce website and increase sales.
3 Ways to Enhance eCommerce Customer Engagement
The longer visitors stay on your website, the more interested they are in your products and the more engaged they are with your website. By implementing the right eCommerce customer engagement strategies, you can convert prospects into loyal customer. If you want more traffic and more sales for your eCommerce website, consider the following tips:
Help Customers Make Better Decisions

People are most likely to research products online before buying them. In fact, almost 61 percent people search products prior to buying. The Local Consumer Review Survey by BrightLocal reveals, 84 percent people trust online reviews and 58 percent say that star rating of a business is very important to them.

Including online reviews (posted by real people) helps in improving the overall engagement. Reviews also help customers make better decisions. Not everyone will like your products, so you may also receive a few negative reviews, but never make the mistake of deleting them. A good mix of positive and negative reviews makes things looks natural and trustworthy. Negative reviews give you a chance to address the issues politely and quickly, thus improving the trust factor.

Also, tell customers how your services/ products can help make their life easier.

Leverage Social Media

If recent eCommerce trends are to be believed, social media will continue to be the most powerful marketing channel. It allows you to spread the word about your store and products quickly and easily. Facebook has evolved as the most powerful social platform for connecting with your customers. Instagram is also catching up quickly. According to Shopify, "The average order value from Instagram marketing is $65.00 higher than any other social platform."

The best thing about social media marketing is that you can leverage a variety of content (text, videos, images, and more) to engage people. For instance, videos and images can be used to target millennials and Gen Xers, whereas text-based content may be more suitable for baby boomers. User-generated content can be very useful. Pictures of customers using your products or online reviews posted by real people are a few examples of user-generated content that can benefit you immensely.

Take the example of Fit Little Bride, an online store selling workout clothing for women. Here is how they use user-generated content:

Improve UX (User Experience)

High-quality engagement is almost impossible without a great UX (user experience). UX is about more than just how your website looks. Several factors need to be considered when improving the UX. For example, eCommerce sites must be provided with a detailed search option so that the customer may directly navigate to the desired page. Below is an example of interesting search option offered by Discogs.com:

Cart abandonment is another major issue faced by eCommerce store owners due to poor UX. People often leave the site without completing the purchase. The Baymard Institute reveals, "The average documented online shopping cart abandonment rate is 69.23." The below chart shows the major reasons why carts are abandoned:

Some ways to reduce the cart abandonment rate are:
Offer easy check-out options
Offer a variety of payment options
Reach out people who abandon carts via email
Offer guest check-out options
Here is how Black Milk Clothing reaches out to customers who abandon carts and tries to persuade them to complete the purchase: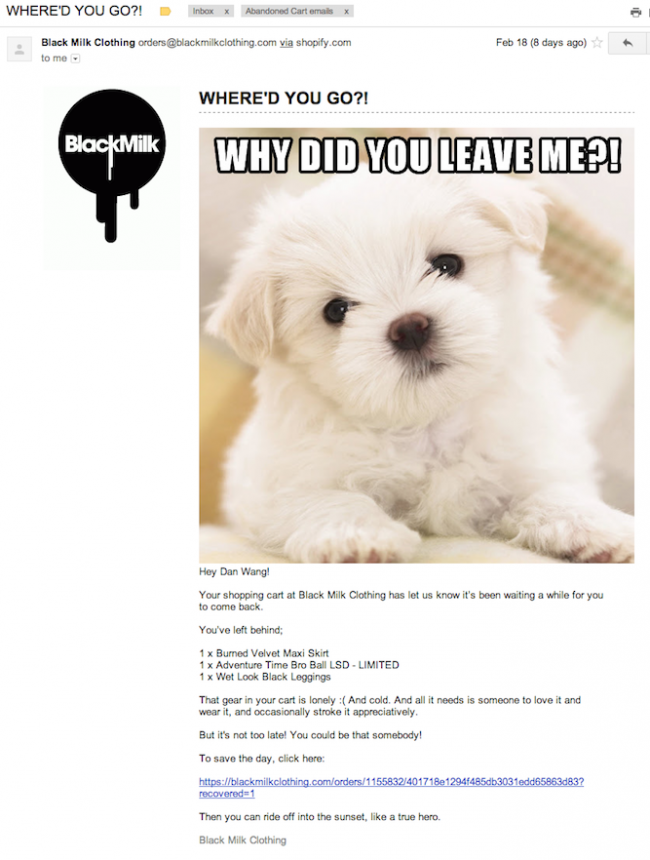 Another quick way to offer quality engagement is by allowing your customers to share products with their friends and family. Designboom does great work here: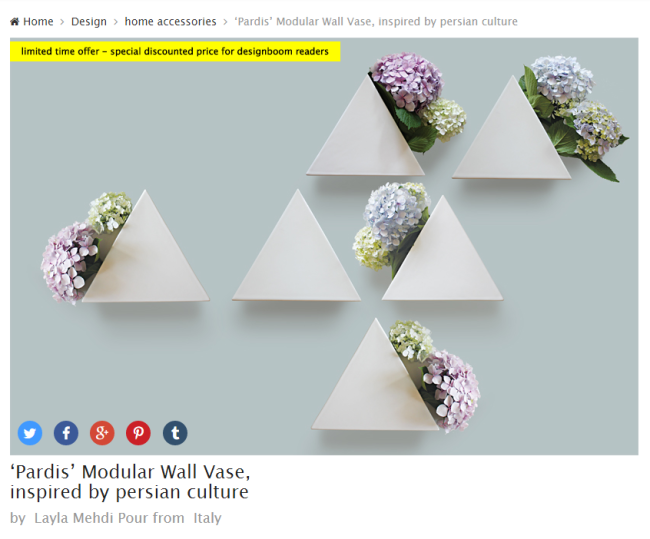 Social sharing icons are placed in such a way that they are hard to miss. By allowing your customers to share the products, you can expand your reach without putting in too much effort.
Conclusion
Improved eCommerce customer engagement can take you a long way. So, instead of waiting for your customers to engage with you, devise innovative ideas to reach out to and engage with them. People remember websites that offer amazing experiences and return to buy from them. By improving the quality of engagement, you can not only increase the traffic to your website, but also augment sales and revenue.
About author:
Brian Zeng is the owner of Ponbee.com. He is an entrepreneur by spirit. Through Ponbee, Brian would like to share his insights on an array of topics related to business, e-commerce, digital marketing and entrepreneurship.