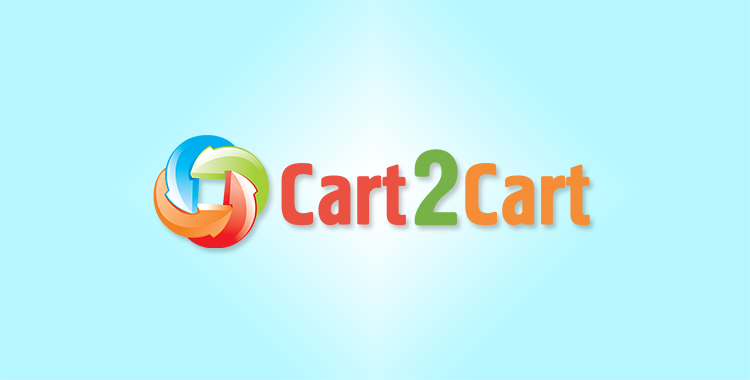 Once we had a great talk with a guy who is extremely popular co-founder of Meanbee and known as Magento guru - Tom Robertshaw. But the largest share of his popularity is gained thanks to the in-depth e-Commerce surveys which keep informed and up-to-date the global community of merchants together with platform developers. In April Tom has enriched his blog with one more detailed statistics and trends of 2014 . Thus, how do you think what shopping cart leads the world? What are the top 100K busiest sites?
For this survey Tom has used a statistics provided by Alexa that appears to be an Amazon-owned company. Accordingly to the presented data the number one popular platform is Magento with a stable market share of 26%. Second best has been claimed to be the most known WordPress plugin - WooCommerce. Some analytics may feel strange about that as it has been considered a solution for small web stores with a kind of limited opportunities. However, as it is said: "Homer sometimes nods" and this shopping cart has surpassed all expectations for sure.
Other top leaders of the survey are PrestaShop and OpenCart with 8.2% and 8% respectively. They straightened their positions and increased the rates considerably. For OpenCart this growth can be marked with 50% plus to the previous ranks what is actually caused by new version release and a diversity of functional improvements. Also, there is no surprise that Shopify has increased its rates offering a number of updates and opportunities like Payments, POS System and Shopify Mobile.
However, not all platforms feel pleasant changes in their popularity. Zen Cart and osCommerce continue to go down on the rates being those shopping carts which have forgotten about enhancements and updates.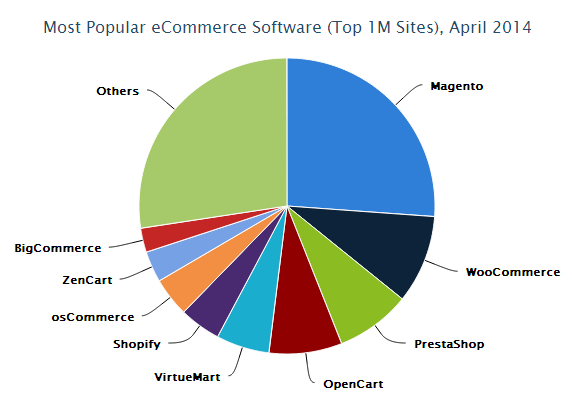 Alexa states that accordingly to the top 100K busiest sites there were 2 373 online shops found. Its survey shows clearly that world's leading shopping cart, Magento, has the most stores in this category. It identifies 704 installations comparing to previous year it detects 30% increase. IBM WebSphere and ATG Web Commerce take second and fourth place like a traditional Enterprise products. And WooCommerce, which appears to be a new one there, surprised thousands and has got a third place on this survey with its 186 stores.
Therefore, Tom Robertshaw made a great and useful analysis of situation on e-Commerce which can stir into making conclusions by people who has any attitude to digital market. And if you have a strong desire to get your store to one of the top leader platforms and do it in a double!