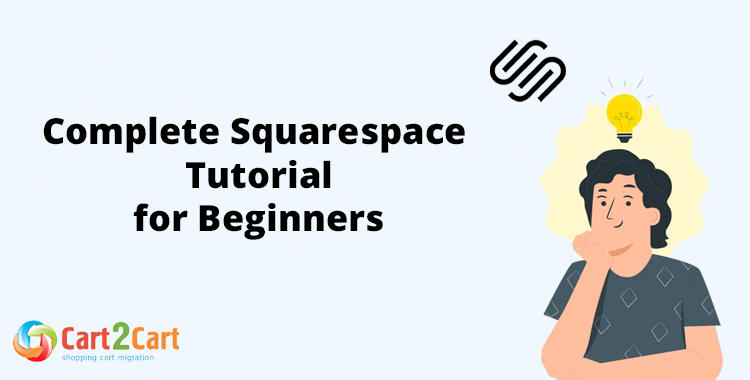 Squarespace is a high-rated website builder. It's a favorite with creatives who use it to show off their work. The Squarespace library has 140 stunning templates so beautiful that it's almost impossible to choose one.
With Squarespace, you can build a website or an eCommerce store, or you can build a portfolio of your work.
In this Squarespace SEO guide, we'll show you how to use the website builder.
Is Squarespace easy to learn?
Squarespace is relatively easy to learn. Someone with no website design or coding experience can certainly use Squarespace, but complete beginners might get stuck here and there. Squarespace is not difficult to learn, but if you are a complete novice, you will experience a learning curve.
But don't worry, this Squarespace tutorial will give you some Squarespace tips that will ease your task considerably.
What are the advantages & disadvantages of using Squarespace?
Pros
Squarespace offers a large selection of beautiful professional-looking templates.
Easy to customize your website with your own photos.
Setup is quick and easy and Squarespace is easy to work with. The platform has a learning curve, but most people understand it in a short time.
Everything is built into Squarespace, including plugins, widgets, apps, and website analytics.
With Squarespace, everything is taken care of. Your monthly subscription pays for your site, hosting, security, and redundancies.
Squarespace offers 24/7 customer support via email tickets and live chat.
Websites are mobile responsive.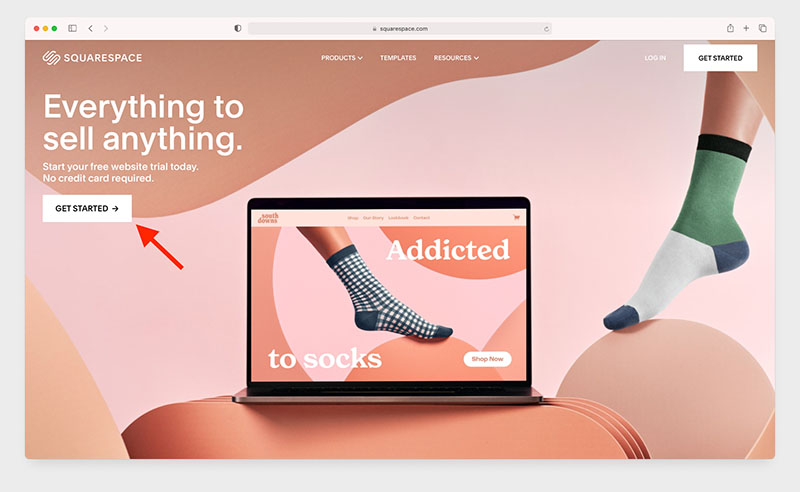 Cons
Squarespace is pricy and you can't have more than one site per plan. Some plans even limit the number of pages a site may have.
Squarespace is not the best for marketing. The platform has basic marketing features like share buttons, but it's not the best out there for SEO.
It is difficult to customize your site and extend its functionality due to the lack of support for third-party apps, plugins, and extensions.
Editing can be frustrating. It can be tricky to add new elements or edit design templates. Adding and moving elements is not straightforward. Templates are less flexible than competitor platforms.
You can't get immediate support via telephone. The chat feature work, but it would be more efficient to get a quick and direct answer on the phone.
There is no auto-save feature. You have to save each change you make manually.
Note: look through the Cart2Cart Blog for useful tips & tricks on how to migrate data across various shopping cart solutions.
Squarespace tutorial. A quick step tutorial for beginners
There are more features and possibilities to Squarespace than we can cover in this article. This Squarespace user guide takes you through the main steps to get started with Squarespace. We suggest that you use this SEO Squarespace tutorial to guide you through your 14-day free trial.
Go to the Squarespace website and click the "Get Started" button.
Go to Squarespace settings and add your business information. Under settings, there's a list of options, but you don't have to complete them all now. For now, focus on Language & Region, and business information. You can also choose to provide business information later, but keep in mind that Squarespace will use the information you provide to suggest the best templates for your purpose.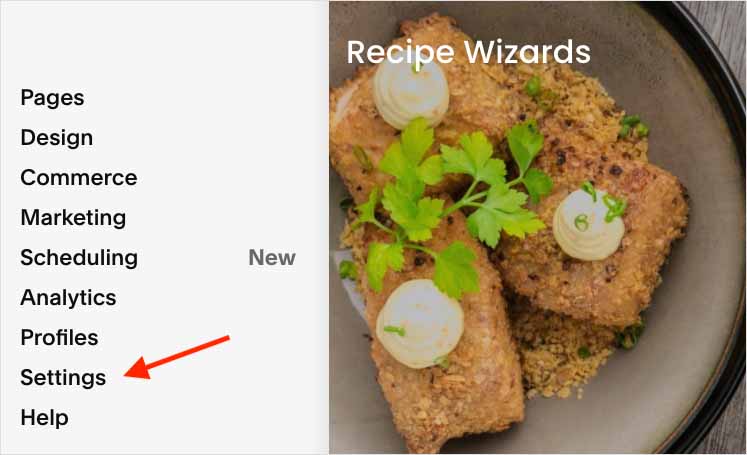 Note: When you provide business information like address and phone number, some templates display this publicly. If you are working from home, you might not want this information displayed on your website.
Choose a template from the Squarespace template library. Choose carefully because you can't change your choice once you've made it. Take your time browsing the templates. If you told Squarespace what your website is about, you will be provided with a selection of templates that best matches your goals.
When you have decided on a template, click on it to get started. You will see a prompt to sign up with an email address or log in with your Google account. You don't need to pay at this stage. This step simply creates an account for your 14-day free trial.
Managing your Squarespace account and your website through your Squarespace dashboard. The website management tools appear on the left side of the screen including:
Pages for different website content.
Design for changing design elements.
Marketing for sales-related functions.
Analytics for website performance reports, and more.
If you want to use one of the demo pages, you can duplicate it by clicking on the gear icon next to it. This action will take you to the Settings for the page where you can click on "Duplicate page". If you want to add a page, simply click the "plus" icon next to "Main Navigation". At this stage, you will see a choice of content you can add. Choose what content you want to add and follow the prompts. The last prompt will be to name it. You can also choose to create drop-down menus by using the Folder option. Click the Plus icon and then click Folder.
You can keep adding items to your menu and arrange them for your needs. To move an item, click on it and drag it to where you want it to be. When you are finished and satisfied with everything, you can then make one of your items your home page. To do this, click on the gear icon next to the page. A list will appear, scroll down and click the option "Set as Homepage.
When you have sorted out your website menu, it's time to start adding content. Do your logo first. To upload a logo, go to your homepage, hover over the header, and click the Edit Site Header button, then Site Title and Logo. Upload your logo in the space.
Now you can start adding content.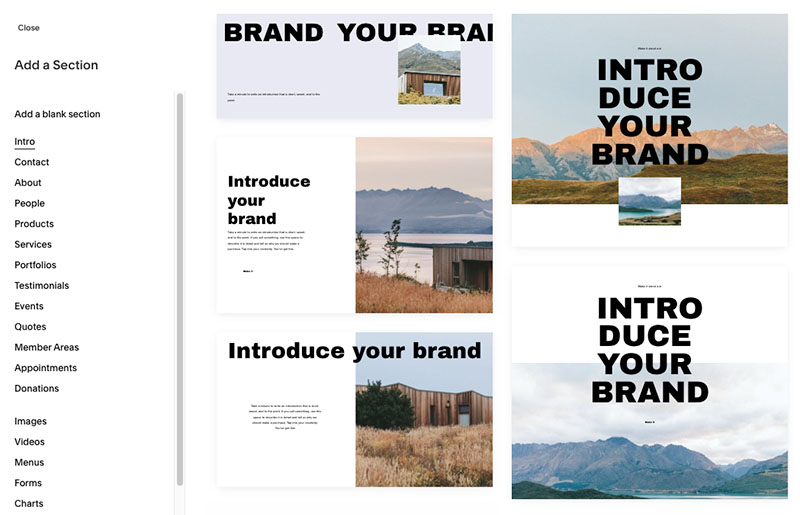 What is the best way to learn Squarespace?
The best way to learn Squarespace is to watch some of the videos online and then take the option of the 14-day free trial. That is long enough to practice working with the platform and learning it.
Is it worth paying for Squarespace?
Reviews of Squarespace online are positive. Users love the stylish Squarespace templates and the user-friendliness of the platform. Squarespace is not really ideal for larges sites. It is more suitable for small businesses that want to have an impressive website that doesn't take long to set up and doesn't cost a lot.
Can I try using Squarespace without paying?
Yes, you can. Squarespace offers a 14-day free trial
Are you planning to migrate your store? If you are thinking to migrate from your existing store to another one, the Cart2Cart Shopping Cart Migration tool can accomplish it for you with no fuss. Ours is an advanced automated migration tool that transfers all your data to another platform quickly, and securely.