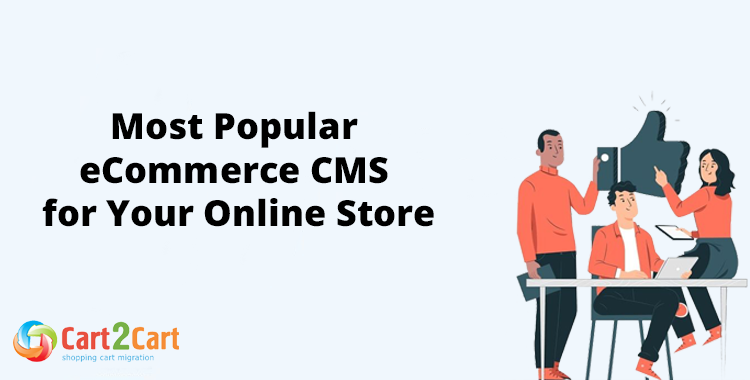 One of the most important business decisions you'll ever have is choosing the best eCommerce CMS for your online business. In this post we've reviewed the best CMS for eCommerce and why. Read on.
Global eCommerce generates a whopping $4.2 trillion in revenue every year. The volume of online shoppers grew by a billion from 2019 to 2022. If the current trends are anything to go by, that figure is predicted to grow as more buyers embrace the digital retail market.
The question is: Are you getting a slice of that pie?
What Is the Best CMS for an eCommerce Website?
Several factors come into play when picking the best CMS for eCommerce. For instance, what is the size of your business? Do you have immediate plans to scale your operations? What budget are you working with? How well-versed are you in web development?
All these factors will play into what qualifies as the best CMS for your business needs. That said, you'll encounter two main types of CMS solutions. Each offers unique benefits, some of which we will explore later in this guide.
Open-Source CMS
As the name suggests, open-source platforms are open for public use. These content management systems give users complete control over their online stores' development. You can fully customize your website, integrating custom functionalities that you otherwise would not be able to do with out-of-the-box solutions.
Complete control also means that you would be solely responsible for setting up your store from scratch, which can be difficult if you have no previous web development experience. You would also be responsible for your website's security, hosting, and everything else involved in operating and maintaining a fully-functional online store.
Some popular examples of open-source CMS platforms include WordPress and Magento.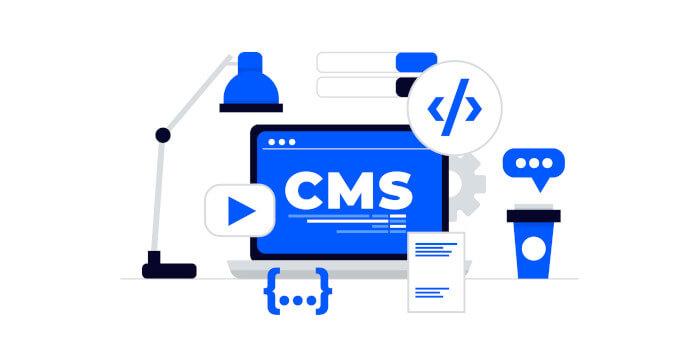 Cloud-Based CMS
Cloud-based CMS platforms, also known as Software as a Service (SaaS), are hosted by third-party providers that let you use their services for a fee. Your online store would be hosted in a cloud environment, and the provider would take care of the backend for you.
Cloud-based CMS solutions usually come as a package that includes everything from setting up your store and installing critical apps and integrations to hosting and security. They are designed to make it easy for users to get their stores up and running with minimal friction, regardless of whether or not they can code.
The drawback to these platforms is their limited capability for customization.
Some popular examples of cloud-based CMS solutions include BigCommerce and Shopify.
Essential Features of eCommerce CMS for Store Owners
What is the best eCommerce platform for your online store? When assessing the best CMS for eCommerce, you need to identify what each solution brings to the table with regard to its features. Below are some of the top features you need to look out for.
SEO Tools
You might have a state-of-the-art online store with all the bells and whistles required to appeal to prospective customers. However, if nobody can find your website, what's the point?
SEO is at the top of our list of essential features, and for a good reason. The CMS you choose should have tools designed to help your store rank on Google and other search engines. Keep an eye out for content management systems that support SEO best practices. That way, optimizing your product pages for search engines becomes a breeze.
Customizations
It is worth noting that no single CMS will fit your business needs perfectly. That's where customization capability comes in. A good content management system should leave room for creativity and adjustments. It should comfortably accommodate your preferences in line with your vision for your online store. The easier it is to customize, the better.
Ease of Use
This feature is especially important for users with limited web development knowledge. If you have expert-level coding skills, you should have no trouble leveraging your programming know-how when using complex open-source CMS platforms.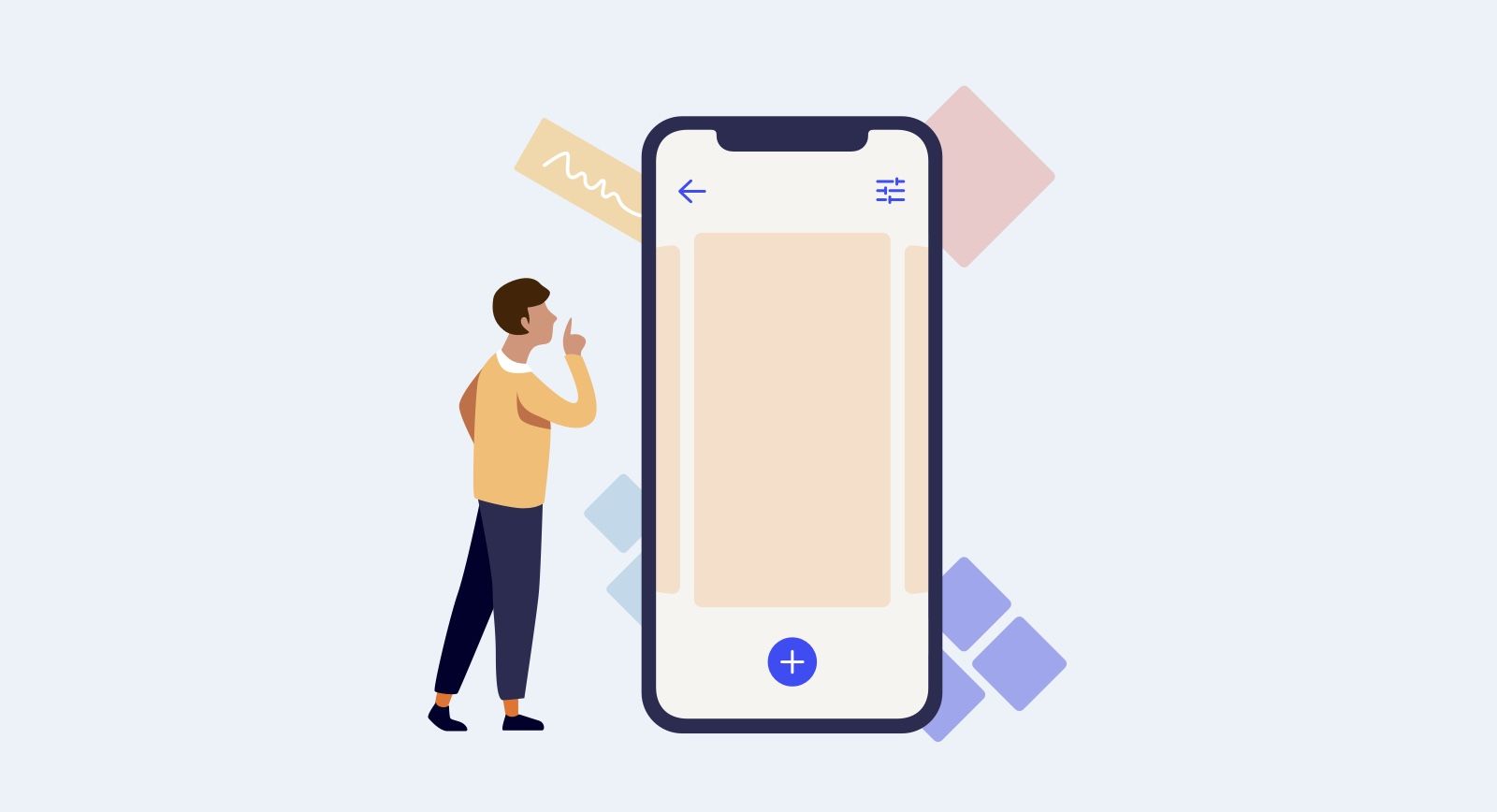 On the other hand, if your coding skills are limited, or you would simply much rather simplify the work involved in setting up and running your online store, ease of use is paramount when choosing the best eCommerce CMS for your online store. Anything with drag-and-drop functionality and WYSIWYG capability is a definite winner in our books.
Support for Third-Party Apps
The last thing you should try to do when setting up your online store is to reinvent the wheel. If there's an app in existence that can enhance your website's functionality, that's what you should integrate into your online store.
A robust CMS solution should support a host of third-party integrations for website building, marketing, customer relationship management (CRM), inventory management, payment and shipping, and any other functionality you require to run your store efficiently.
These integrations are designed to minimize errors, save time, and enhance efficiency to boost your bottom line.
Pricing
Contrary to what you might believe, setting up an online store for your eCommerce business will require some monetary investment. The question is: How much?
Open-source CMS solutions tend to cost less than their SaaS counterparts and are more dynamic when it comes to customization capabilities. On the flip side, they place more demands on the users in terms of frontend and backend management.
Setting up a SaaS-based eCommerce store is easier. However, it will cost you more in the long run since the CMS provider takes care of the security, hosting, maintenance, and everything else that goes into the backend.
Determine your business needs and the size budget you have to work with, and then pick a CMS that fits those criteria.
Security
The Trustwave Global Security Report for 2020 points to eCommerce as the most targeted sector for cybercrime. The CMS solution you choose must offer top-tier security options to protect your store against all cyberattacks.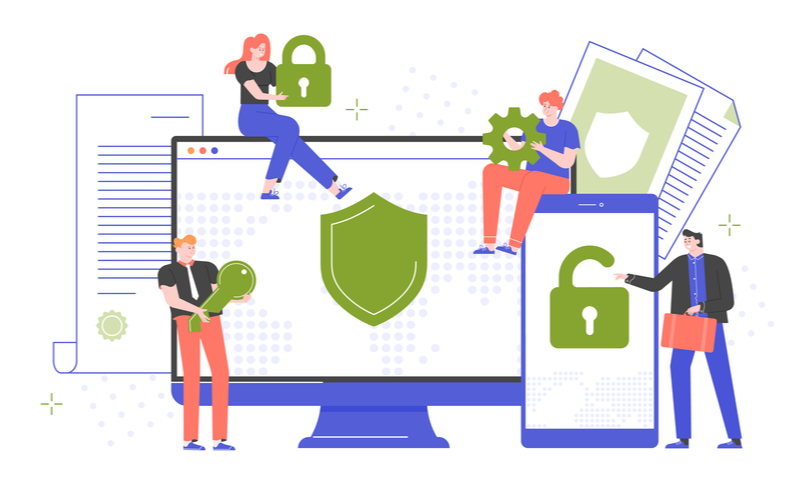 If sensitive customer information, such as credit card and bank account details, falls into the wrong hands and they end up getting defrauded, you open yourself up to potential lawsuits.
The eCommerce CMS you pick should protect your website and, by extension, your site visitors against identity theft, phishing, malware, spamming, and DDoS attacks.
How to Pick the Right CMS for Your E-Business
What are the factors you need to keep in mind when choosing an eCommerce platform? This question needs to be at the forefront when choosing the best CMS for an eCommerce website. Here are a few pointers to consider:
Mobile Compatibility
More than 2.14 billion people worldwide purchase goods and services from online stores. Purchases made via smartphones and other handheld mobile devices account for more than 70 percent of digital retail purchases.
If those statistics are anything to go by, ensure that the CMS you pick for your online store is compatible with the layout of mobile devices. If not, you may have to contend with high bounce rates from visitors to your store.
Scalability
As your eCommerce business takes off, you will need to keep up with your customers' changing and growing needs. You must plan for the future even when your online store is in its infancy. It means choosing a CMS that can scale along with your business.
Switching to a different platform later because your current CMS can no longer support the increasing visitor traffic, order volume, and customer demands is easier said than done. It can negatively affect your business, not to mention the risk of losing all the SEO gains you will have made by that point.
Collaborative Capabilities
When people ask us, "What is the best CMS for an eCommerce website?" We always insist on picking a platform that supports collaboration. This feature is often overlooked since most first-time store owners usually don't entertain the fact that one day, in the future, they might have a bigger team of individuals, each with a unique role in the business.
Suppose you employ a content manager, a sales and marketing professional, a customer service representative, an accounting expert, and someone in charge of inventory. All these individuals will require simultaneous access to the online store and will need to work collaboratively to run the business seamlessly.
That's why choosing a CMS that offers collaborative capabilities is important.
Performance
According to Google, one of its main requirements for ranking is performance. You must carefully consider the platform you choose to host your online store and the plugins you install. Here's why.
In general, various hosting providers, plugins, and CMS platforms can have scripts, styles, and busy servers that affect the time it takes for the site pages to load. Slow loading times increase the website's bounce rate, which, unfortunately, doesn't augur well for its rank on search engines.
Customer Support
It is not unusual to run into technical issues while running your online store, particularly at the setup stage before you get the hang of things. When you do, you want to get a solution for it in a timely fashion. There's nothing more frustrating than attempting to get a hold of customer support to resolve your problem, only to be met with unanswered phone calls and emails that go unanswered.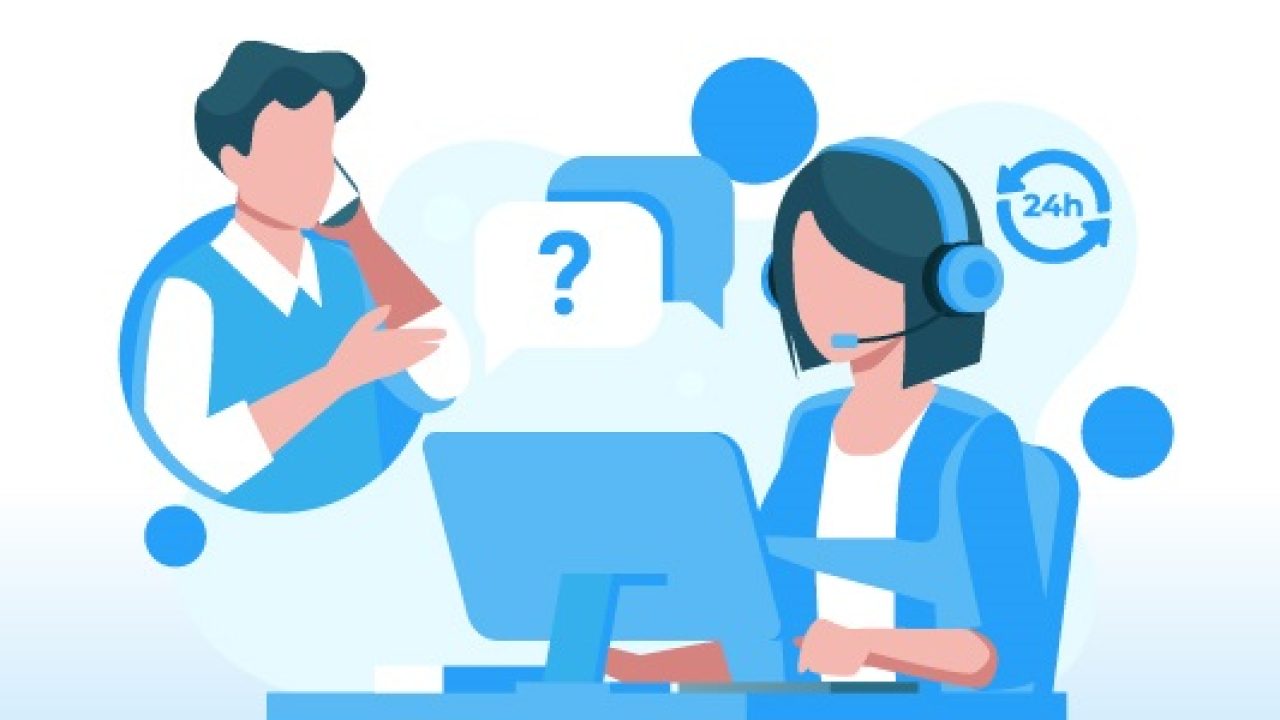 It is important to note that the type of customer support you get depends on your CMS platform. Open-source content management systems generally don't have readily available customer support representatives on their payroll. However, most have a large community of web developers who can assist with your issues.
On the other hand, most top-tier subscription-based SaaS CMS providers have a dedicated customer support team on standby. You can usually contact them via phone, email, or live chat.
This is a critical factor to keep in mind when choosing the right CMS for your eCommerce store.
What Are the Advantages of Using CMS for eCommerce?
One of the questions users frequently ask is: Is CMS needed for an eCommerce website? Not necessarily, but it will certainly make your life a whole lot easier if you get it, and here's why:
Organic Traffic Generation
Content management software takes a content-first approach. Content-driven eCommerce websites have been known to generate higher volumes of organic traffic which, in turn, drives down the overall cost of customer acquisition.
As a store owner, you want to build a tight-knit community that ascribes to your brand. You want to acquire a strong customer base loyal to your products or services. A CMS is your best bet for achieving this goal. Its intuitive content capabilities and unique on-page SEO features are designed to help store owners identify their core audience and target consumers, identify their needs and preferences, and focus on delivering what they really want.
Easy Integration With Secure Payment Providers
One of an online business's most important growth drivers is providing customers with secure and reliable payment channels they can trust. CMS platforms allow online store owners to integrate eCommerce functionality to the backend by integrating their website with the world's leading payment gateways.
Anytime a prospective customer sees popular payment gateways such as PayPal, Apple Pay, Google Checkout, Stripe, Authorize.net, and other leading providers embedded in your online store, it lends credibility to your brand. It tells them you're running a legit enterprise and that their payment information is safe and secure.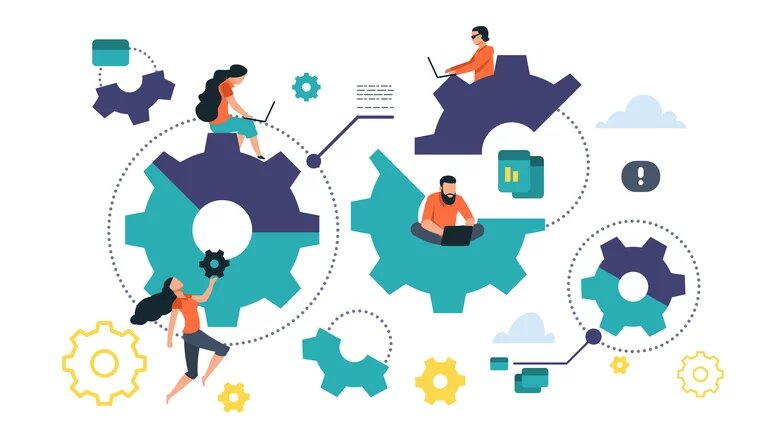 The fact that you can add these plugins to your CMS with a few easy clicks is a bonus.
Convenient Inventory and Order Management
Managing inventory and orders is at the heart of any eCommerce store. You might have all your ducks in a row as far as your marketing efforts, and organic traffic generation go. However, it's a zero-sum game if you're unable to satisfy the growing demand for your products and services or cannot fulfill orders accurately and promptly.
CMS software supports decentralized inventory and order management over multiple channels. It leverages advanced features to track stock levels (even in different warehouses), manage shipping and billing activities, and process payments through different providers. Without content management software, managing these operations would be nothing short of a nightmare.
Stress-Free Website Administration
Suppose you've invested a sizable amount of resources in developing a state-of-the-art online store. Let's say it's the stuff dreams are made of. However, the only constant thing is change. As cutting-edge as your site seems today, the ever-evolving tech landscape might render it outdated or even obsolete in a few years.
Your online store is a direct reflection of your brand. You want your business to stay fresh and up-to-date with emerging trends. Your website also needs to stay fresh and modern; using a CMS is the only way to ensure this.
Content management software comes with a wide range of tools and features that allow you to update and manage your website easily and conveniently. It gives you access to the latest technologies that allow you to respond effectively to emerging trends and events to keep you ahead of the competition.
That way, you won't need to overhaul your website every year to maintain your edge or spend an infinite amount of time on routine store admin work. Think: Managing your products, services, and site content.
Easy Website Conversion Into Online Store
Suppose you have a blog generating a healthy amount of organic traffic, and you've become somewhat of a thought leader in your sector. Monetizing it would be the next natural step toward adding value to your audience.
The easiest way would be to integrate a CMS to convert your existing blog into an eCommerce website. That way, you maintain the thriving community you've built, your site's ranking on Google and other search engines, and the organic traffic you're already enjoying.
One way to integrate a CMS into your website would be to add a shopping cart like Shopify or BigCommerce and start generating sales for products, services, or merchandise.
Top 10 eCommerce CMS Platforms for Your Online Store
So far, we've established what to look for when choosing the best CMS for your eCommerce website and some of its advantages to your business. The next step involves figuring out which platform would best suit your online store. We've reviewed the top platforms on the market to bring you our top 10 picks for the best CMS for an eCommerce website.
Top on our list of eCommerce platforms is Shopify. One of the questions business owners shopping for the right content management system often ask us is, "Is Shopify a good CMS?"
The short answer is: Yes, it is. What is there not to love about it? Shopify powers over a million online stores across nearly 200 countries worldwide, so it is safe to say that it is quite a popular CMS.
What makes it a top choice for so many users?
For starters, it is one of the most versatile platforms, making it suitable for all types of enterprises—small, medium, and large. It is also chock-full of powerful features for anything you require to run a successful online store. We're talking: Sales, marketing, customer engagement, payments, shipping—you name it. It is an out-of-the-box all-in-one CMS which means you get to use all these features, and more, without resorting to third-party software.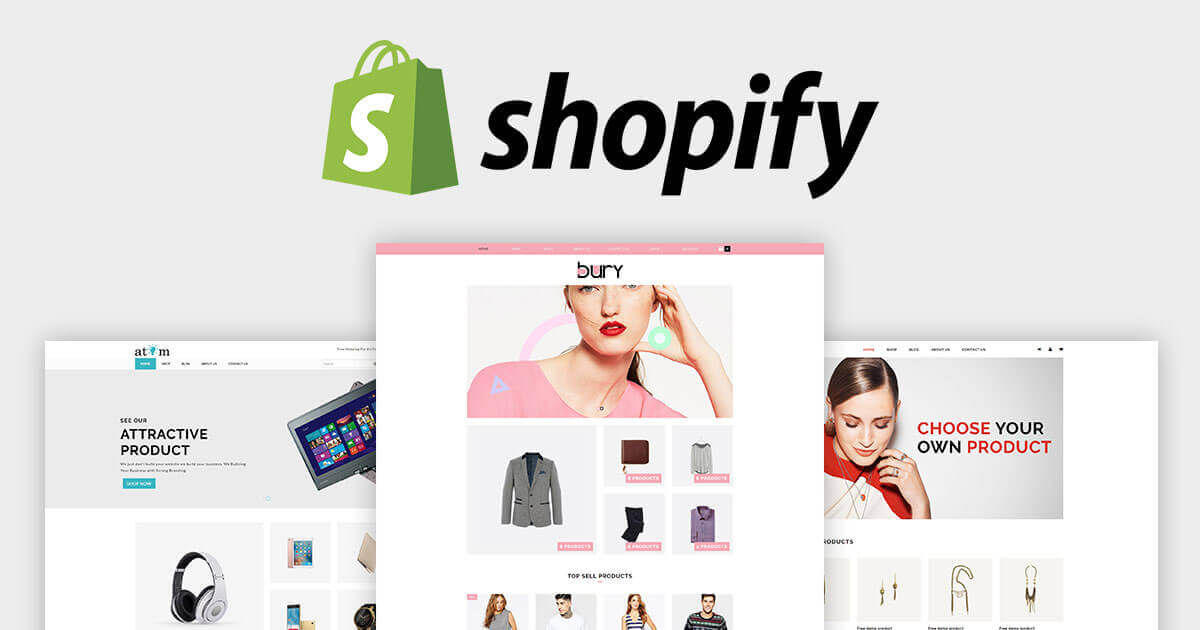 It is also extremely user-friendly, so you can set up your eCommerce business even with little programming knowledge.
Perhaps the most outstanding thing about Shopify is the sheer amount of flexibility it offers users, which is evident in the pricing plans. If you're starting out and don't have much wiggle room in your budget, Shopify has an affordable subscription tier that offers basic functionality to help you get started. Higher-priced packages offer powerful functionalities that would be ideal for high-volume online stores for larger businesses with more resources.
The major drawback we found was that Shopify charges users extra fees if they use a third-party payment gateway instead of the platform's native transaction processor. Aside from that, it is one of the best eCommerce content management systems around.
WooCommerce
WooCommerce has a market share of 36.68%, making it the most popular, if not the best open-source eCommerce CMS worldwide. It is built for WordPress and offers a host of advanced built-in features and plugins designed to enhance the functionality of your online store.
One of the biggest selling points of WooCommerce is how customizable it is. You can use it to create an online store that aligns with your brand and business goals and has the precise functionality you require.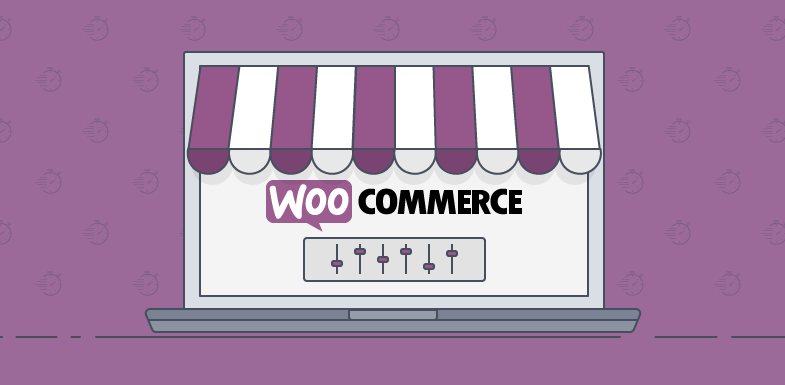 Like most open-source content management software, WooCommerce is free to use on an existing WordPress website. You will have to pay for hosting if you have a different non-WordPress site. It is also worth noting that you may have to pay for additional plugins required to enhance the functionality of your online store.
Therein lies the drawback. Installing third-party plugins comes with its fair share of security concerns. Since these extensions are not directly affiliated with WooCommerce, there's always the chance that hackers might exploit this gap, compromising the safety of your store data and, potentially, that of your customers.
The best way to sidestep this would be to install plugins from trusted providers and take the necessary steps to secure your website.
BigCommerce
For starters, unlike WooCommerce, BigCommerce is a hosted platform, not open-source. The SaaS-based CMS allows users to set up and manage online stores without requiring them to use their own physical resources. It means you don't have to download any software, nor do you have to purchase a server to host your website. Everything is stored in the cloud.
See also: How to Migrate Shopify to BigCommerce.
BigCommerce has many powerful features designed to market your online store and effectively sell your products and services. We particularly like all the different customization options available to enable users to modify their store's design to fit their brand and business requirements.
Store owners can choose from various flexible subscription-based plans depending on their business size and specific needs. The basic plan doesn't offer a broad range of features, so you might need to switch to higher tiers as your business scales and demand increases.
Magento
Magento is another favorite. Like WooCommerce, it is a free, open-source CMS with a steep learning curve but powerful capabilities that you don't get with the hosted options. The installation process is long, and it could take a while to get your store ready. However, once you do, there's nothing quite like a Magento-powered eCommerce website.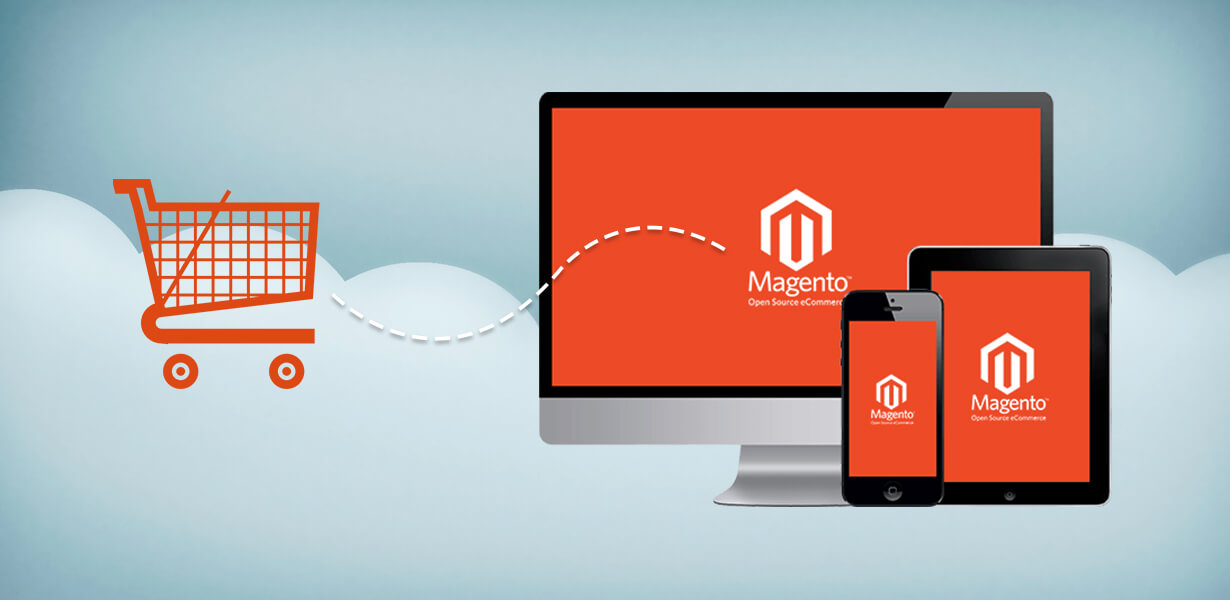 Magento comes with a wide range of merchant tools for SEO, sales and marketing, inventory and order management, billing and shipping, catalog management, and any other functionality you require to run your online store effectively. It is suited to small and large-scale enterprises and offers a host of third-party integrations from top providers that you can install to enhance your store's functionality. Its customization capabilities are unlimited, and its performance is well above par.
As mentioned before, the only drawback with this particular CMS is the setup process. You might find it difficult to work with if you don't have any prior coding or web development experience. We don't recommend it for small businesses. It is better suited to larger, more established enterprises needing a CMS that can handle higher-than-average order volumes daily. Magento is built for big business.
Squarespace
Squarespace has a global market share of 14.49%, second only to WooCommerce. This platform is not only a leading website builder; it offers a wide range of services, including domain registration, hosting, and online store creation.
The one thing that stands out most about Squarespace is the wide array of professionally designed website templates for online stores. If you're looking to set up an eCommerce site with a unique UI/UX design optimized for mobile devices, this is the CMS you should use.
See also: Squarespace Tutorial for Beginners.
Squarespace's eCommerce platform is as powerful as they come. It offers many built-in features for selling digital products, services, and content. The only drawback we found was its limited customization ability to fit your brand. Other than that, this CMS would be an excellent option to consider if you're starting in the eCommerce realm.
Joomla
Joomla is yet another free, open-source CMS for setting up online stores. However, unlike most of the open-source content management systems we've come across, this platform is significantly easier to use and navigate than, say, Magento.
Remember, "easier" doesn't necessarily mean it is "easy to use." Since it is also a non-hosted open-source CMS, the learning curve is pretty steep, and it could take a while to get the hang of it. That said, it is an ideal choice for individuals looking to set up a basic online store with limited resources to work with.
The drawback to Joomla is that you will need to pay for the top-tier third-party plugins required to enhance your store's functionality.
OpenCart
OpenCart is an open-source content management platform free for small, medium, and large-scale online stores. Like Joomla, it is also one of the simpler open-source CMSs around, making it ideal for small businesses and startups that don't have a lot of resources to invest at the outset.
Its major selling point is the flexibility it offers. It has 13,000+ extensions for download and out-of-the-box functionalities in the WMS kit for order management, CRM, sales, marketing, analytics, etc.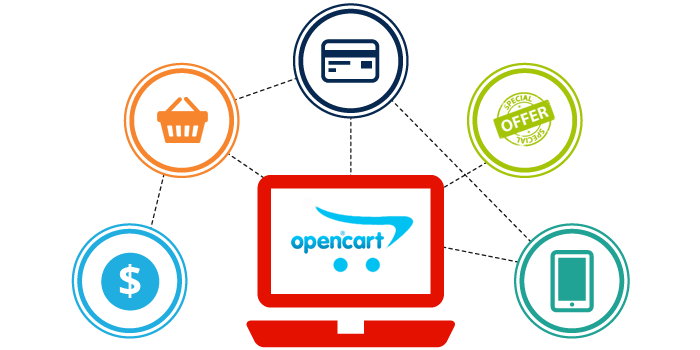 With OpenCart, store owners can customize their online stores to their liking to align with their brands and customer needs. The only drawback to this CMS is its lower performance compared to the competition. However, you can easily improve this with the right extensions and plugins.
Drupal
If you need to build a complex online store with advanced multichannel capabilities, Drupal would be your best bet. This CMS software is a free, open-source platform built on the high-performance Symfony framework that boasts superior security protocols for the online stores hosted on it.
If you run a large enterprise with decentralized orders and inventory and also require an online store with collaborative capabilities for your teams, Drupal is a great option to consider. It supports a wide range of third-party extensions and plugins, is extremely scalable, and has dozens of SEO and marketing tools designed to boost your store's visibility on Google and other search engines.
Wix
Wix is considered the new kid on the block in the eCommerce content management software world. While it is not an "out-of-the-box" eCommerce solution in the strict definition of the word, it is a website builder pre-loaded with built-in tools to allow users to create online stores.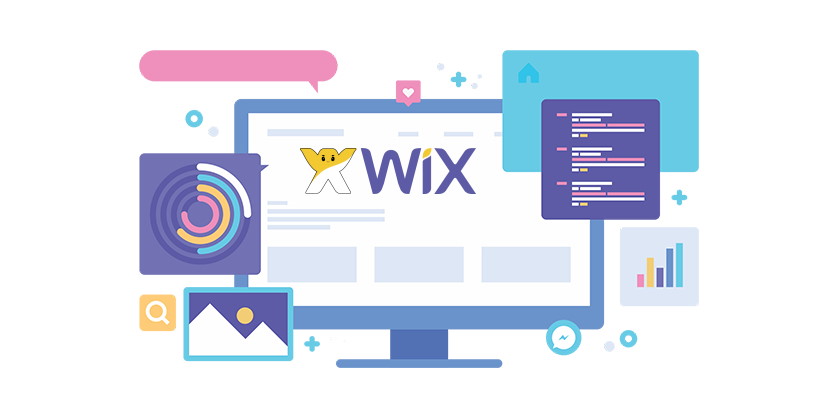 One feature that makes Wix a top choice for prospective store owners is its beginner-friendly nature. You don't need to have any coding experience to be able to build an eCommerce website. This WMS can create it for you from scratch, and all you would have to do beforehand is pick a suitable design from the several ready-made templates available and customize it accordingly. You can then install the desired plugins and extensions to enhance the functionality of your store.
The main downside to Wix as a CMS is that once you pick the template for your store design, you cannot change it. It also doesn't have blogging capability.
PrestaShop
PrestaShop is a free and open-source CMS that doesn't require users to pay licensing fees to build and manage their online stores. Simply download it at no cost and then use it to customize your eCommerce website by installing the necessary plugins and extensions to enhance your store's functionality.
If you would rather not deal with the customization aspect, you can opt for a hosted version of the eCommerce CMS known as PrestaShop Ready. This out-of-the-box solution has built-in features and plugins to enhance the store's functionality. The only downside is that PrestaShop Ready doesn't include many extensions in the standard version. Merchants would have to spend additional fees purchasing the necessary apps and plugins.
Other than that, it is certainly worth checking out.
Final Thoughts
There you have it—our top picks for the best eCommerce platform CMS for 2023. Any of the software programs we have reviewed in this guide would make an excellent choice for your online store. However, the platform you pick will largely depend on the size of your business, how much you want to spend on a solution, the level of customization you require, and how much coding you're prepared to do.
Choose a hosted SaaS CMS if you want an out-of-the-box solution with a drag-and-drop capability, especially if you have no coding experience. On the other hand, an open-source option would be your best option if you want a highly customized online store and have the financial muscle to hire a web developer to do it for you.
Each CMS has its pros and cons. Ensure you understand what each of them brings to the table before settling for one tailored to your business needs.
Do you want to migrate your existing shopping cart to a new platform without the hassle of setting up a new online store from scratch? Cart2Cart is an automated store migration solution that can help you do that. It is fast, reliable, safe, and convenient, allowing you to migrate your store securely even with no technical expertise. Sign up for Cart2Cart for a free demo to see it in action.