Why do I get the "Invalid credentials" error at the 1st step of the Migration Wizard?
In your WiziShop admin panel, navigate to Manage users -> Add user.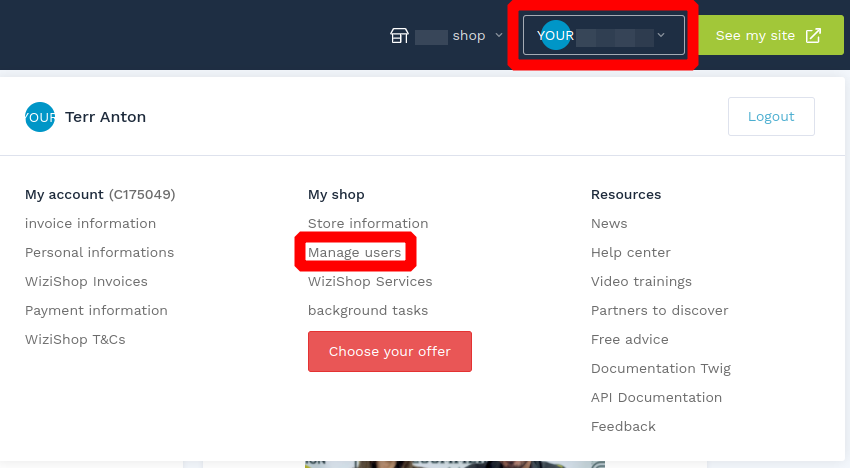 Type in your email address, choose the required store, and grant user admin rights (users possessing the admin/owner rights can go through the Migration Wizard). When done, press the Record button.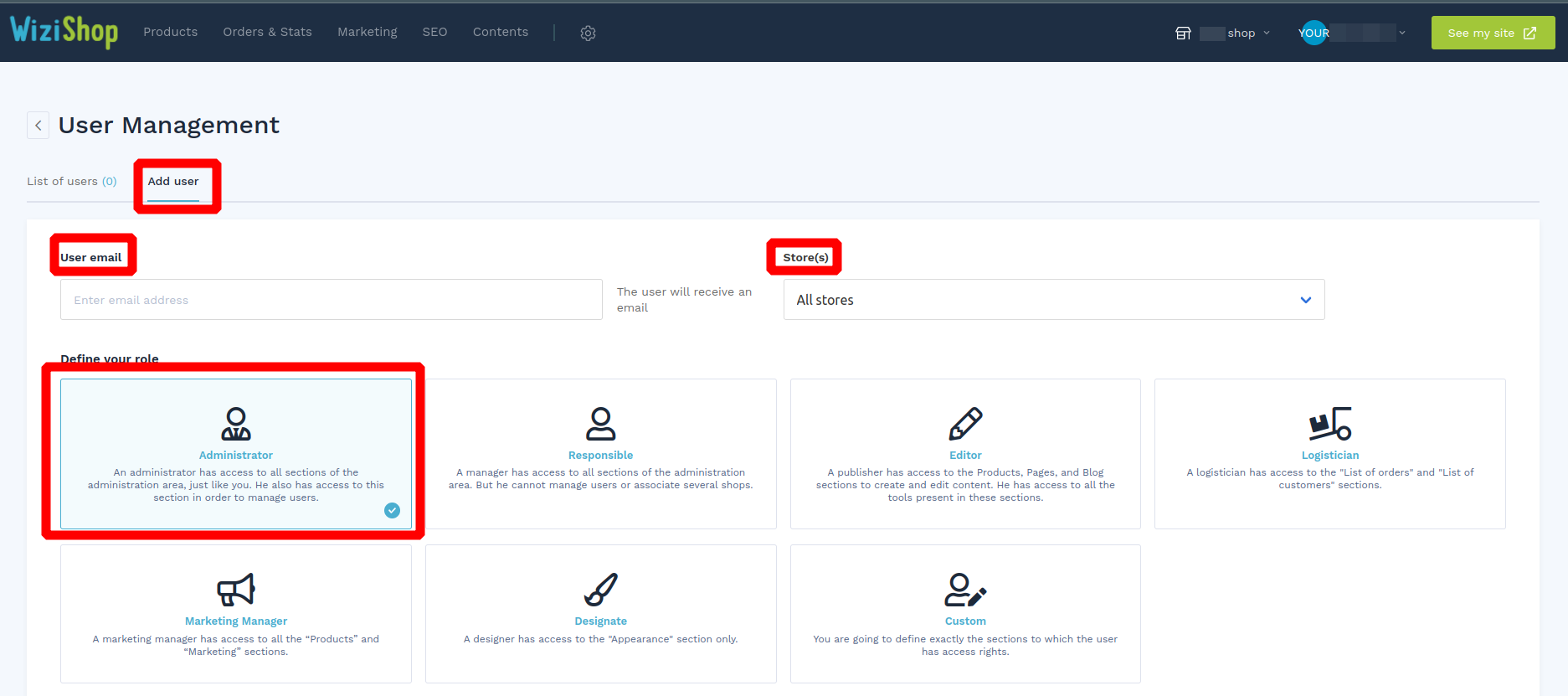 Once you've received the letter to the provided email address, follow the link and enter a password.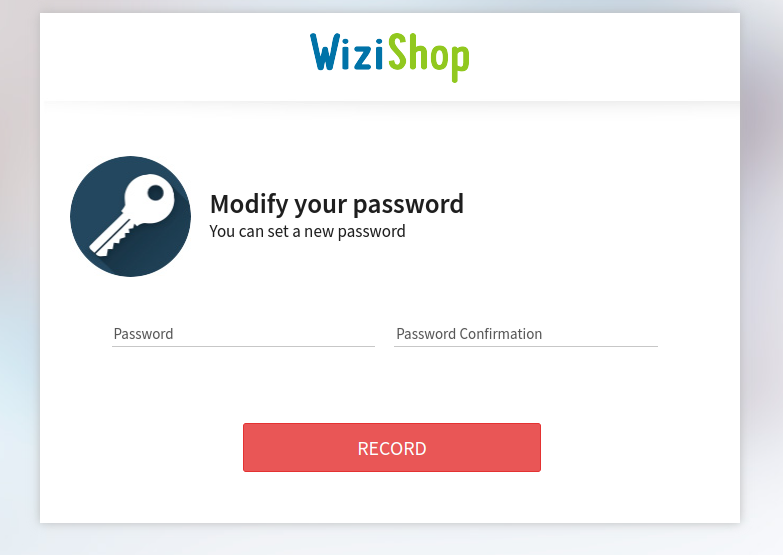 Type in all the required information in the appropriate fields of the Migration Wizard - your Target store URL, admin email, and admin password of the newly-created user.