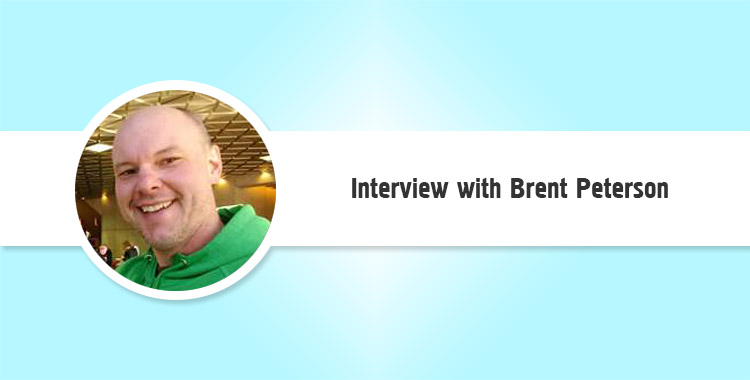 Today we extremely proud to present to your attention an interview with Brent Peterson - Lead US Forum Moderator for Magento, Software Developer at Wagento Data Consulting LLC and simply charismatic person. We are lucky to have Brent sharing his thoughts about Magento, his life within it, highly anticipated Magento 2 and much more. So, why don't we get to the gist right now and help ourselves to the interview?
Brent, you've been involved with eCommerce for a quite long period of time. Take us back to the beginning: how did your career start? What were the biggest challenges along the way? What are you currently working at?
I started with a chain of computer stores in 1992 and eventually moved to ASP (Microsoft) web programming in 1998. We eventually moved to .net.
In 2009 was contracting at a company doing mainly .net programming work. They made a decision to choose a new platform. Someone chose Magento, I figured I better get on board and it was the best decision I could have ever made!
As lead US Forum moderator for Magento, you definitely know what are the most common questions among Magento users? What are the main issues in managing Magento store? Why do these problems typically arise and how to avoid them?
I learned Magento hands on (not how I would recommend) and in this I learned all the things NOT to do. The forums where a great place to ask questions and I eventually started answering questions. It got to the point where I answered so many that Magento asked if I wanted to help. After that they asked if I would recruit other moderators to help. I mainly focus on Magento upgrades.
As you probably know here at Cart2Cart we deal with shopping cart migration on a daily basis. According to our statistics 45% of all migrations in 2013 were performed to Magento. How do you think, what are main reasons that have led shopping cart to such a prominent success?
By far the strength of the Magento Community is the #1 factor in its success. Among other reasons for success:
Community support
Community innovation
Many 3rd party integrations (Like Cart2Cart)
Large install base
Easy to extend
Open Source
Large amount of API's available

Magento 2 is one of the most awaited shopping carts for the last few years. eCommerce world expects a complete overhaul of a source code. How do you think, will 2014 be the year of Magento 2 release and total domination over eCommerce?
Yes I think we will see Magento2 this year. I think it will take a little time to gain some traction and also migration from the previous versions. For new clients it will be VERY exciting!
We can predict large amount of merchants passionate about Magento 2. Thus, there is no doubt that a massive army of store owners will move from their current solutions to Magento 2 right after its final release. What would be your recommendations for those e-merchants?
We will see an Alpha and a Beta release then we will get a 2.0. I would recommend that merchants wait until 2.0.1 before starting a large store. I think smaller stores are perfect to try 2.0 the minute it is released into production.
As it is said "nothing is perfect" and despite the fact Magento is #1 shopping cart on the eCommerce scene, competitors are not sleeping. What challenges do you think Magento might face in 2014?
There are many SAAS platforms that are gaining traction and it will be a challenge to continue to differentiate the community version from some of those. I also think Magento will need to work on keeping the community cohesive. Community building is a big task.
Talking about eCommerce as a sphere of business which is growing really fast, a phrase "Other times, other needs" comes to the mind. A few years ago we couldn't even imagine about functionality, which today is "must-have". How do you think what will be the vector of eCommerce development in the nearest future?
We will see more and more mobile only and mobile friendly variations along with cross platform sales. I think we will see the intermix of eCommerce and Content grow especially in the mobile arena.
We'd like to express our gratitude to Brent for taking his time to share his thoughts with us. If you've further questions on Magento that aren't covered in the post, feel free to leave them in the comments below.