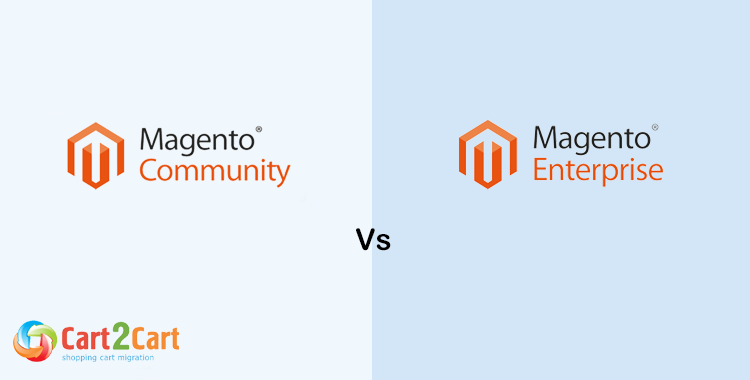 Magento Community is a free version of Magento. This version is primarily used by small businesses. Magento Community users have access to various functionalities and Magento extensions to enhance their stores.
In contrast, Magento Enterprise is a paid edition of the platform. This version is best for enterprise-level businesses, offering many advanced features, such as high levels of security, and enhanced scalability.
In this article, we compare Magento Community and Enterprise to help you choose between them.
Magento Community vs Enterprise Edition. Key differences
Cost
The first obvious difference between the two is pricing. Magento Community is free while Magento Enterprise requires a license fee. The license fee pays for top-notch security for your store and includes more built-in features for e-Commerce, such as marketing features, which help store owners to improve their sales and generate more revenue.
The license cost is based on a store's revenue – the higher the revenue, the higher the license fee. The license fee of Magento Enterprise is quite high, starting at $22,000 for a business that earns less than $1 million per year, and going up to &125,000 for stores that earn $25 – 50 million.
Installation time
The implementation time frame of the Community edition is shorter than the Commerce edition. It takes around 6-8 weeks for the complete installation and setup of your online store using the Magento Community edition. The implementation time for Magento Commerce is around 14-16 weeks. The Magento Community installation time frame can be longer or shorter depending on the extent of the customization. The developers working on the Enterprise version won't be able to implement the eCommerce platform in a shorter time than 14 – 16 weeks.
It also costs more to implement the Enterprise version. The implementation cost for Magento Enterprise runs to more than $50k. Implementation of the Community version can be free, but you'll need to install external extensions and that can cost anything between $10 and 60k.
Security
There is no comparison between the two platforms when it comes to security. Online stores must offer top-level security and Magento Enterprise offers that for all online transactions.
Magento Enterprise has a variety of robust security features that offer a wide range of benefits for online retailers. These include multiple secure payment gateways like PayPal, Braintree, CyberSource, WorldPay, and others.
Other than that, the platform offers advanced password management tools, adaptable file permissions, and regular updates.
Magento Community, on the other hand, lags behind in terms of security. It is not PCI compliant, and doesn't provide credit card tokenization or secured payment bridges.
So, with the Magento Community version, you have to keep an eye out for security issues. If you opt for the Enterprise version, you can relax as all threats are taken care of without you being aware of their existence.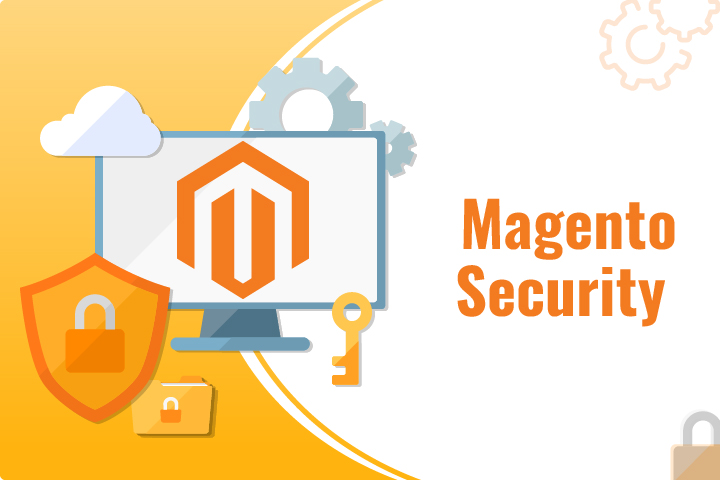 Note: look through the Cart2Cart Blog for useful tips & tricks on how to migrate data across various shopping cart solutions.
Performance
Both Magento Community and Magento Enterprise perform well for the purpose that they were developed. You can use both of them to build a successful online store. However, Magenta Enterprise is better equipped to handle large businesses with high traffic volumes due to its advanced scalability. Magento Enterprise hardware can handle 3.5 million page visits and 250,000 orders per hour.
On the other hand, Magento Community performs perfectly for small enterprises with 100,000 to 200,000 products.
So, if you have a large eCommerce site with many products and a lot of traffic, Magento Enterprise is the right choice. On the other hand, Magento Community is a perfect choice for small enterprises. Magento Community works fast on websites with less traffic or fewer products.
Both versions offer third-party extensions, which will further improve performance.
The paid version offers more performance-enhancing features. Also, with the paid option, you can deploy your software through the new Enterprise Cloud, which will further increase the speed and performance of the platform.
Scalability
The level of scalability is a key difference between the two versions. As mentioned earlier, Magento Enterprise is meant for large enterprises that experience a lot of traffic and offer many products. In other words, if you choose Magento Enterprise, you are choosing a platform that will allow your business to scale.
Features
The two platforms share a long list of basic features, but the Enterprise edition includes some additional features, such as advanced scalability, performance enhancements, customer segmentation, scheduled import/export, more payment options, and much more.
Magento Community users can add more features to customize the platform, but they have to be prepared to do some coding.
Marketing
Both platforms come with basic marketing features, but they handle marketing differently. Magento Community has basic SEO tools such as altering meta tags, headers, and URLs to improve a store's search engine optimization.
The Enterprise edition, on the other hand, comes integrated with more advanced capabilities such as comprehensive content staging, intelligent attribute-based customer segmentation, targeted content, abandoned cart reminder emails, and so on.
Community edition users have the option to use third-party apps to help them improve their marketing campaigns.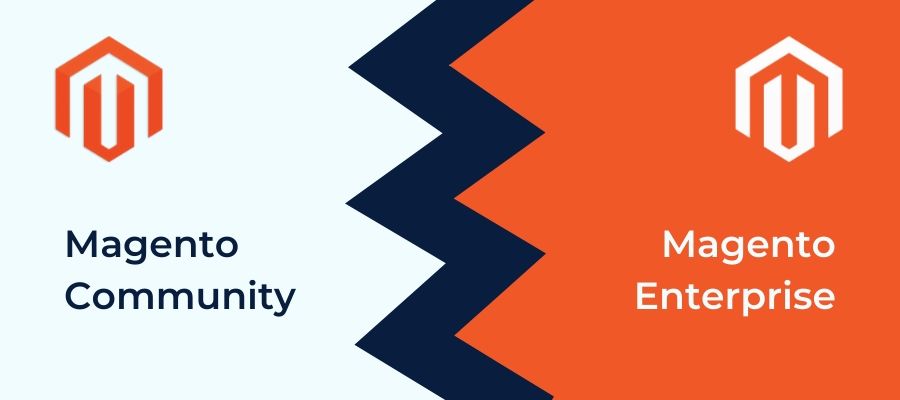 Support
Magento Community users get no technical support from Adobe and are responsible for fixing their own errors. They can get support via community forums, open-source communities, documentation, blogs, developers, and various groups. Links to the official forums and documentation can be found on the Adobe website.
For technical issues, Adobe has an extensive resource of tutorials user guides, easy-to-follow tutorials, user guides, release information, downloads, security updates, and more. Plus there is comprehensive developer documentation on the Adobe website.
With the Enterprise edition, you get 24×7 support from Magento. In addition, Magento Enterprise users get a dedicated account manager associated with them.
Magento Community vs Enterprise Edition. How to decide between them
The choice between Magento Commerce and Magento Enterprise comes down to two factors: your needs and budget. There is no doubt that the Enterprise version is far superior, but the reality is that it is far too expensive for small to mid-sized business owners. For them, the Magento Community version is the more viable choice.
Magento Enterprise is a better fit for a large-scale business or a merchant with a strong financial background who can afford to pay for a premium platform and 24/7 technical support.
Magento Community users can always switch to Magento Enterprise once their store is profitable and stable.
Are you planning to migrate your store? If you are thinking to migrate from your existing store to another one, the Cart2Cart Shopping Cart Migration tool can accomplish it for you with no fuss. Ours is an advanced automated migration tool that transfers all your data to another platform quickly and securely.