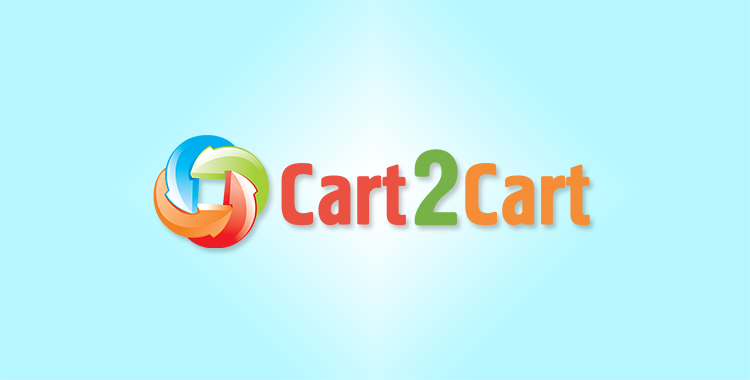 BigCommerce is a hosted solution. So, basically it means that you won't have to take care about server, security and your connection speed issues. However, for those benefits you will be charged monthly payments (5 different pricing options). The platform was launched in 2009 by Interspire. Now the platform powers more than 25 000 of Internet stores all over the world.
As a total opposition to BigCommerce Magento shopping cart is an open source. Here we will discuss only Community Edition, which is free. However, there are two more paid editions that you may go for in order to get some extra benefits, like official support and CMS system. So, if you will choose Magento Community Edition you will have to find a dedicated server for your store since the platform is quite resource consuming. The shopping cart was release in 2008 by Varien and immediately started to gain popularity. Up to now there are more than 100 000 of web stores that use Magento.
At this point we are going to discuss how easy it is to use both platforms. In case with BigCommerce it is probably a dream of non-technical user. You may start your business in a few hours without any programming or designing skills. That attracts a lot of merchants who like an idea of launching a store here and now with minimal learning curve.
On the other hand, Magento is definitely much more complicated and will require professional expertise to be installed and customized. All the upgrades to newer versions are usually followed by a huge number of issues and errors. Most likely you will have to hire a professional developer or get ready to acquire technical knowledge.
The next stage is creating your shop design. Both free and paid BigCommerce templates are offered. You can also create your own interface by uploading or creating a logo, using carousel builder to present best products and last news on the main page. Moreover, full access to CSS and HTML is available, so you can mange your store's look in any way you would like.
Since Magento is an open source platform you can get a full access to your shop's design. Simple template system is also available. But the tendency stays the same, at this point BigCommerce is much more user-friendly.
So, why so much people prefer Magento to BigCommerce? The reason is multi-functionality. To explain it better try to imagine Lego bricks. If you have enough time and skills you will be limited only with your imagination. Some people even manage to make Westminster Abbey or Taj Mahal using famous constructing toy. Basically, Magento has incredible functionality that includes all main product management (unlimited number of products and categories), marketing (coupon and discounts), SEO (friendly URLs), payment, shipping and many other features. Moreover, an incredible amount of free and paid extensions is available for you. So, if default settings don't include blogging facilities and Facebook integration it will take a maximum of five minutes to find appropriate module that will add these peculiarities.
At the same time BigCommerce can be compared to a less popular constructor. Almost everything you need is already inside: business reports, marketing and SEO, simple checkout process, social media marketing tools, etc. However, the number of plugins is probably smaller and since they are all standard and you do not have an access to source code it will be quite difficult to built Taj Mahal.
However, does your business really needs to be a Taj Mahal? Or maybe a modern office with Internet and coffee machine will be enough? It is quite obvious that BigCommerce will be perfect for non-technical merchants who are creating a small or middle sized business. At the same time Magento with its opportunity to manage few stores from one admin panel is a great solution for big scale company or someone who is able to handle all programming issues.
Now all you have to do is to make a decision about what you really need and go for it. But what if you already run a shop on another platform? You need to move all your products, clients and orders to a new store. To handle this issue just try Cart2Cart. It is an automated service that can quickly and securely migrate all your data to BigCommerce or Magento eCommerce platform. To see how simple this process can be just try FREE Demo Migration.