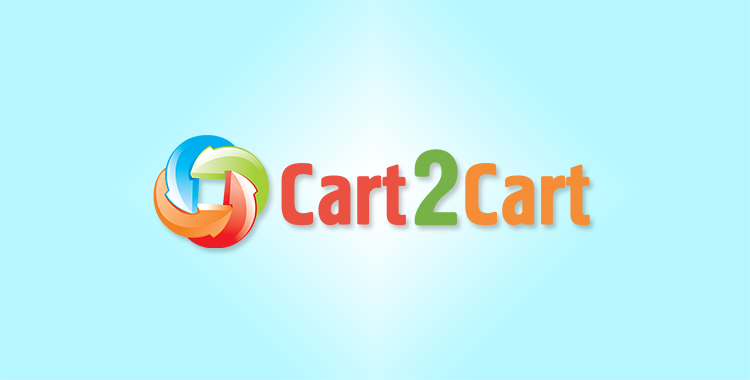 Imagine that a shopping cart could speak for itself. What would it tell us? Specially for you we have a unique interview with Shopify, one of the fastest growing platforms in the world.
Interviewer: It's nice to meet you, Shopify. And right away the first question. Tell our readers a few words about yourself. 
Shopify: What's up guys? As you already know my name is Shopify. I am a shopping cart and was created by Tobias Lutke and Scott Lake six years ago. The reason why I was designed is quite simple. My developers wanted to open an Internet store where they could sell snowboarding equipment. However, any kind of already existing eCommerce platforms weren't able to satisfy their simple needs. So, they decided to create their own shopping cart. That is the story of my birth.
Interviewer: So, what is a secret of your success? You were just a one-time project and now more than 25 000 of web shops are using you to make their business successful?
Shopify: You see, my creators are quite intelligent and smart people. They made me very simple and user-friendly. One of my developers once summarized: "what used to take months in 2004, can now be done in about 20 minutes". And common users really appreciated that. So now, inspired by thousands of users I continue to grow and develop.
Interviewer: You mentioned that you are simple in operating and user-friendly. Can you explain what exactly you meant? And what other advantages can you offer to your clients?
Shopify: You see, unlike most of the other platforms I am a web based platform with no software installation requirement. So, basically, my users do not have to take care about server management and software upgrades. Another benefit is that I do not require extensive configuration or programming skills from my customers to work with me. Furthermore, I offer good customization opportunities. You can also make on your own or download a huge number of themes. So, you will be able to create a really amazing store with outstanding design and unique product features. And those are not just empty words. You can find my blog on the Internet. Among other information I usually post there pictures of the best designed web stores. And you will be surprised how beautiful they can be.
Interviewer: Interface design and usability are extremely important nowadays. But what functional advantages can you offer to your clients?
Shopify: For example, advanced content and inventory management systems. Which provide you a set of tools to make your shop performance stay at the highest level. I support more than 50 payment gateways and accept credit cards. Marketing and SEO benefits include free Google AdWords & Facebook credits, discount code coupon engine, a wide range of eCommerce analytics and SEO friendly URL's. I can continue speaking about this for hours.
Interviewer: Unfortunately we do not have enough time for that. Could you please tell us a few words about Shopify apps?
Shopify:Of cource, all the apps are available at official store. They are able to extend the functionality of your online shop. Plugins can give you serious advantages. For instance, Mapify app can generate a world map where all the customers of your store will be displayed. It can be very helpful in defining your target audience.
Interviewer: It all sounds quite inspiring and creates positive image. It seems that you have won a good reputation in the industry.
Shopify: For example, such famous music bands and musicians like LMFAO, Foo Fighters and 50 Cent are using Shopify to sell their products. It creates a good reputation, since famous people trust us.
Interviewer: Thank you for an interview! It was very informative. What would you like to tell the merchants at the end?
Shopify: Thank you too. I would like to remind the web store owners Shopify can become a serious improvement of your online business. What is more, there is a possibility to migrate all your data very fast and accurate. The online automated service Cart2Cart will help you with that. Try your FREE Demo right now. Make your shop profitable and successful with Shopify, before your competitor did this.