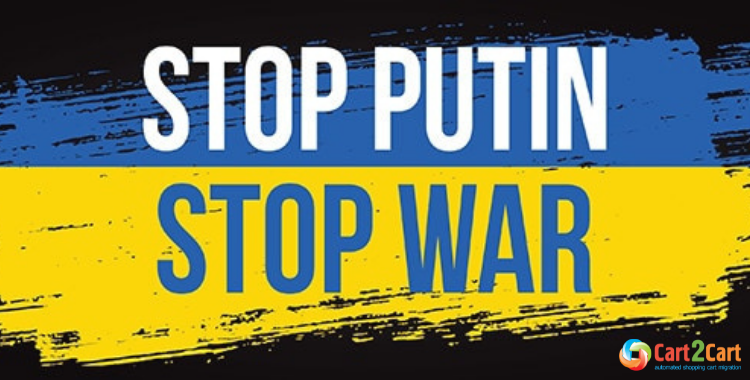 Russia began an invasion of Ukraine on February 24, and the attack is still evolving, with explosions and airstrikes being reported throughout the whole country.
Cart2Cart roots from Ukraine, and a big part of our team are Ukrainians. We're in a safe place and continue to do our work despite the circumstances. While the world's media reports on the bombing of civilian areas and thousands of people fleeing, we are receiving more and more inquiries from our clients and partners who want to help us survive this struggle.
So, you can help our Armed Forces with a donation in your currency here:
https://bank.gov.ua/en/news/all/natsionalniy-bank-vidkriv-spetsrahunok-dlya-zboru-koshtiv-na-potrebi-armiyi
In the meantime, the Cart2Cart service is up and running, which means you should not face any issues while using our tool. However, if there are any migration-related questions - our Support Team guys are ready to help you even with more passion than before.
Once again - a million thanks to our clients and partners sending us support messages every day. We're so grateful for the pleasure of serving you.
Brief note: All accounts that have been created from russian and belarusian IP`s will be blocked until the end of the war against Ukraine.
Glory to Ukraine!
Glory to the Heroes!