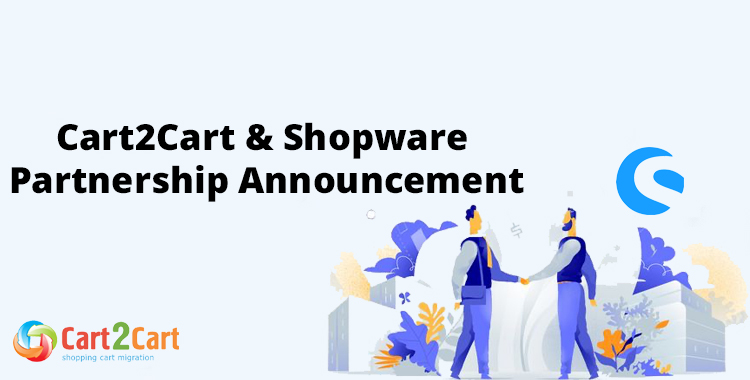 Today we are proud to announce that Cart2Cart has started an official partnership with Shopware - an innovative Open Commerce platform that is trusted by world-known brands. The software is currently recognized as the highly customizable, future-oriented shopping cart that turns ambitious business ideas into inspiring success stories.
To mark the beginning of our cooperation, we've joined our forces and launched a special offer for those who want to painlessly migrate their web presence to Shopware.
More specifically,Cart2Cart has developed an app allowing to facilitate the data migration process to Shopware fast and risk-free. It is important to note that data migration is absolutely free for users of our joint project! Got interested?
So, how to get this special migration offer from Shopware?
Fill out this contact form to activate the promotional price and get the voucher code for Cart2Cart.
One of Shopware team members will contact you to activate the switching bonus for you (€99.99 per months instead of €199.00 for 12 months) and send you the Cart2Cart voucher code for the free migration.
Get the Professional Edition cloud at your special price in your Shopware admin or account.
Log in to your admin, download the Cart2Cart app from the Shopware Store, and enter the voucher code.
You also get direct support from Shopware and Cart2Cart. We will be happy to answer all your questions with a maximum response time of one day instead of two.
We truly believe that our special offer will help you accelerate your e-business growth in the ever-evolving space of digital commerce with Shopware.
So, if you want to try Shopware but something keeps you off the "Go" button, now is the right time. Take advantage of this offer and migrate to Shopware easily and risk-free with Cart2Cart!